Last Updated on
Until a decade back, blogging was an attractive business opportunity. It was easy to learn how to turn your blog into a business, you just had to write on topics that you were passionate about and make money off ads and affiliate links.
But two things have happened since then. Firstly, ad networks pay only a fraction of what they used to. Also, corporate businesses have been pouring millions of dollars in content marketing that independent bloggers cannot compete with. Not surprisingly, blogging as a career choice may seem a lot harder now.
Disclosure
As an independent review site, we get compensated if you purchase through the referral links or coupon codes on this page – at no additional cost to you.
That is not to say that you cannot make a successful business with blogging. Here is a short guide on how you can make that happen.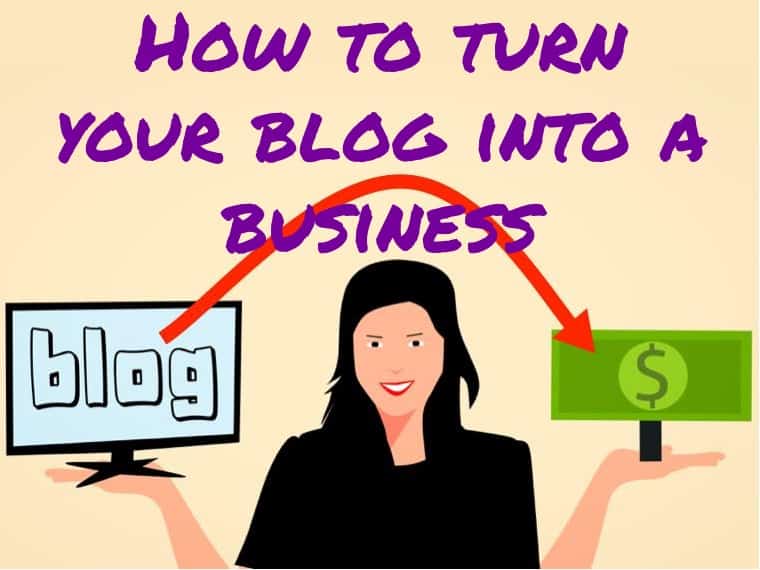 1. Pick your blog's target group
The most successful bloggers are those who write for a specific audience. A common advice one often hears is to target one industry and stick to it. While that is fantastic advice, what matters more is the target reader. A blog about social media marketing can potentially attract readers of many types -right from a teenager interested in monetizing their Instagram feed to the CEO of a marketing agency.
This is an extremely wide demographic and you cannot do justice to all your readers. To run a successful blogging business, you must first pick a target reader and then a core industry you would focus on.
2. Identify your businesses angle
The New York Times and The New Yorker are both political publications. But while one focuses on daily news, the other is a magazine that specializes in commentary. So although the target reader for both these publications is the same, the angle is different, making both of these valuable to the reader.
You must pick a blogging angle that gives you a definite advantage over others. For instance, a fashion blogger could focus on 'CEO fashion' and review clothes worn by popular CEOs at public events. This way, you pick an angle that is laser-targeted at a focus group that also makes you unique among blogs.
3. What is your monetization strategy?
There are many ways to turn your blog into a business, but unless your blog receives millions of page views a year, ad networks should not be your primary channel for monetization. Even in the case of such hugely popular blogs, ad networks are often not the preferred channel to monetize.
The advantage with a laser-focused audience and content targeting is that it makes your website highly attractive for corporate marketers. While a lot of such marketers may be interested in simply advertising on your site, you may also identify alternate partnership opportunities.
How to turn your blog into a business for lead generation
You could co-write a book with your corporate sponsor and market it to your readers. The marketer would then pay you for every lead generated through this campaign.
Affiliate marketing blog businesses
You may promote your sponsors' products to your readers (or to your subscribers). You could earn a commission for each sale.
Sponsorship based monetization is just one of the many strategies. There are other monetization channels one could explore.
Turning a blog into a business that sells merchandise
If you have a loyal following, then merchandise may be an attractive business opportunity. You could design t-shirt templates with your logo and dropship them to interested buyers.
Create paid books/reports
If you are an authority in your niche, you could self-publish books on Amazon and promote it to your readers. For a business audience, surveys and research reports are excellent downloadables to sell.
Make a blog selling consulting services
Your blog serves as a gateway between you and a niche audience. Depending on your industry, your audience may be interested in hiring you for bespoke consultations. For example, a blogger who writes about social media marketing may offer to consult in this area to interested readers.
Similar to consulting, a lot of industries have events where the blogger may be invited to speak. These are often paid assignments and help you and the organizer establish credibility with the help of each other.
Sell software apps as a blog business
This is one of the most profitable strategies to grow your blog. Readers of your site may require specific software applications to help them in their area of interest. Building tools to serve your reader helps in turning them into a loyal subscriber while also establishing an additional revenue channel.
You should, however, note that paid customers require a certain level of tech support from the seller. If this is not something you can offer, you may instead look at providing free tools to your subscribers. This is equally valuable since free tools are a fantastic source of organic backlinks. This improves your SEO and thus brings more visitors to your website.
Successful bloggers view their blog as a means to an end rather than the destination itself. Regardless of your strategy, the reality is that you can only find success with high-quality content. Focus on generating content and you may figure out the answers to the rest of the puzzle once you have a steady stream of visitors.


Our #1 Choice For Hosting Blogs
62% Off Exclusive Offer Applied at Checkout