Last Updated on
Starting a blog can be an incredible experience for you. However, you must understand that it might be quite difficult as well as frustrating.
Today, we have so many available strategies to drive significant amounts of traffic on our blogs. That's why most new bloggers ask the questions, 
Disclosure
As an independent review site, we get compensated if you purchase through the referral links or coupon codes on this page – at no additional cost to you.
"How can I make money from my blog?" and "Can I quit my job already?"
The bottom line is – Yes, you can, but not right away. To be more specific, anyone can monetize their website. But the key question is whether you are willing to put in some serious effort and be patient to see the results.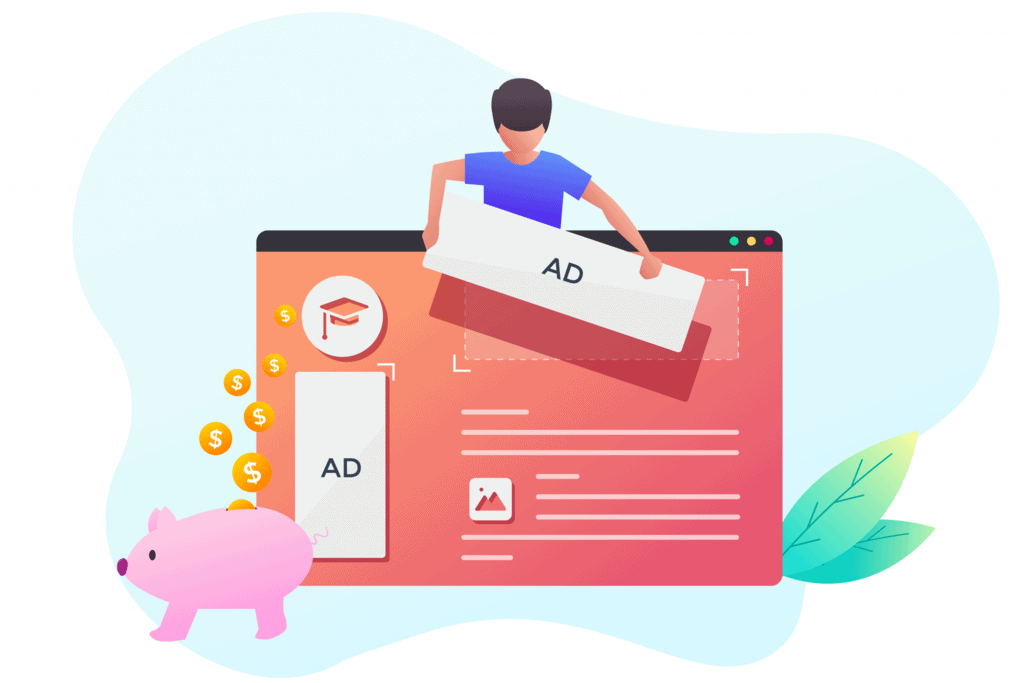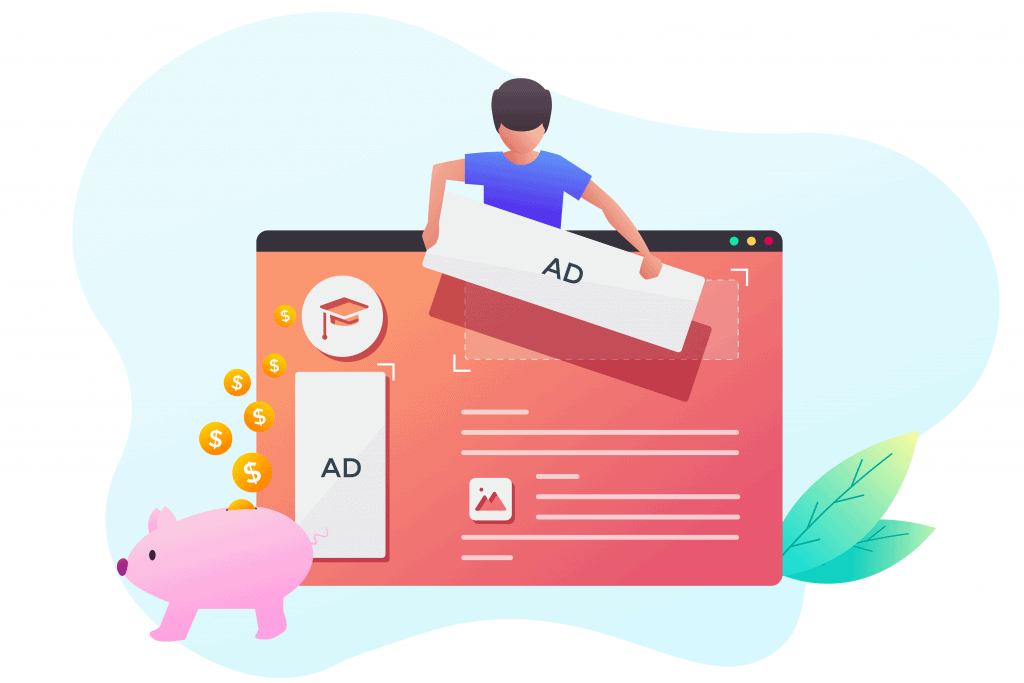 Several tips and tricks are essential or can facilitate your online money-making. Hence, before we get into details, you should understand the importance of the following components.
First of all, you should try and find a niche that is appealing to a wider mass.
Of course, you can also maintain a general website with diversified content and audience. However, the following strategies for monetizing your blog will work best if your blog is focused on a certain audience.
It is much easier to sell or advertise a makeup product on a trusted, beauty-focused website rather than a book review site. So, now you can understand why freelancers wisely select target groups. It increases the chances of success!
Once you target your audience, you must prove your value by producing great content.
The ultimate goal is to show people why they should return for more.
The question is, "Can they benefit from your ideas?"
If not, readers will not come back for more.
In the end, all monetizing strategies require massive blog traffic. So, you must keep your existing readers as well as try to attract new visitors.
Engage With Your Audience
Providing great content can help you attract followers. But it's not enough.
You should focus on building a loyal and trusting community. After all, your fans are the ones who will further promote your site and increase your following.
To do so, you must be careful about what you post. You should not publish products or even ads into a void. You should also direct towards engagement, such as replying to emails, commenting, and clicking.
When your blog visitors become involved with your content, they will start trusting your advice and recommendations. And there you have it – successful promotions, affiliates, sales, etc.
How to Monetize Your Blog
Nowadays, people start blogging for a variety of reasons. Thus, not everyone can apply the same strategy and expect identical results. It all depends on your audience, skills, and content.
Below, we have provided the top three strategies for making money online, applicable to new as well as experienced bloggers.
Affiliate Marketing
The first choice on our list is affiliate marketing. And that's for a reason!
Most new bloggers find affiliate marketing as the easiest monetizing strategy since it doesn't require much time or effort, like writing a course or an e-book. So, what is affiliate marketing?
Affiliate marketing refers to the process of promoting products to earn a specified commission for each successful lead you create. Hence, it's the perfect way to explore different options in regards to your niche.
Apart from determining what appeals to your audience, affiliate marketing is useful when you don't have your products or content to sell.
Generally, different affiliate programs provide ranging commissions. For example, the Walmart Affiliate Program offers 1-4% of the item's sale amount depending on the payout group.
However, as an affiliate, you must determine which products you are going to promote, as well as how much you can earn. Not everything may be compatible with your niche. So, you should select merchandise that might assist you in creating a near-automated stream of passive income.
For instance, if you have a fitness website, you'll have an audience that is focused on a healthy lifestyle, nutrition, and exercise. Hence, selling protein or any other kind of weight loss, bodybuilding, and affiliate health supplements may be more engaging to your visitors. You will be able to generate more successful leads, and thus more income from your blog.
Affiliate marketing may get tricky. There are lots of low-quality products that offer high payouts. That's why you should always follow these three golden rules:
Test the products and promote only the ones that you believe in;

Never be ashamed of what you promote; and

Make sure your audience can benefit from these products.
Create and Sell
The second strategy requires a bit more commitment, time, effort, and skills. To be more specific, creating and selling your content might not be suitable for beginners, unless you're an expert in a particular niche and your entire blog is focused on promoting this knowledge.
Read on for the top 4 strategies related to selling your own products:
Sell E-Books
E-books are one of the quickest ways to generate income. However, you must deliver content that is aligned with one of your blogs.
This strategy is excellent for blogs that teach a particular skill. For example, you can create attractive content on your blog, such as how-to articles, to draw people in. Then, you can entice the audience with your e-book. Another great option for promoting it is by building a sales funnel.
Sell Courses
Courses are mostly suitable for teaching technical skills, such as graphic design, or other formats such as accounting, stocks, or currency investing.
No matter the subject, if you have a valuable skill that is appealing to a wide audience, you can profit from blogging. What's more, you can set up a great avenue for passive income by allowing the courses to sell on autopilot.
Sell Digital Products
As long as it's in harmony with your content, you can sell any type of digital information product including downloadable guides, resources, a combination of videos PDFs, software components, or SaaS, on your blog. The bottom line is that you should create something that fills a need or a void.
Sell Coaching Services
Nowadays, more people are looking for life, business development, or career advice. You can address any of these subjects and sell coaching services through your blog.
However, make sure to create a simple purchasing process as clients tend to avoid anything that seems complicated or confusing.
Sponsored Posts and Advertisements
Last but not least, advertisements, sponsored posts, and reviews are a great way to monetize your blog.
To generate income from sponsored content, you must have lots of traffic, as well as credibility. You will be the one charging fees to the advertisers on your page. This is known as influencer marketing and is becoming more popular with each passing day.
However, you must create a valuable website with a loyal audience to seem attractive for featuring products on your blog. In this sense, you must think of your potential partners. But you mustn't forget about your existing visitors.
Sometimes, you will be offered lots of money for a particular review post or advertisement. Yet, you must provide an honest review. If the product is of poor quality, make sure to inform both the ones paying you and the ones reading your page.
Overall, you should think of a long-term strategy, building a respectable image and reputation for your blog. Thus, sponsored posts are better for established bloggers than beginners in the niche.
Conclusion
Today, we have a variety of options to make money online. Yet as a blogger, you must understand that it takes a lot of time and effort to achieve significant results. You should not be discouraged if you are unable to see instant results.
In the end, greatness takes time. So, make sure to think long-term and start acting now.


Our #1 Choice For Hosting Blogs
62% Off Exclusive Offer Applied at Checkout