Last Updated on
You're on the fence about whether to sign up on MDDHosting or not. Well, that is very common now that we have tons of hosting platforms to choose from.
The fact that you're here seeking credible information is proof that you're doing what any wise person would, and we don't take that for granted.
Disclosure
As an independent review site, we get compensated if you purchase through the referral links or coupon codes on this page – at no additional cost to you.
Perhaps you've come across reviews that actually end up selling you this or that product. Good news, I'm not here to sell anything to you other than the plain truth about MDDHosting. And this is one of those sales where there's a 100% discount on the price.
I'll unpack for you everything there is to know about this platform to help you make an informed decision on whether or not it's worth your time and money.
Are you fired up yet for this MDDHosting review?
Let's jump right in…
MDDHosting was founded in 2007 to offer more affordable hosting services to businesses and individuals around the world.
According to their website, they pride themselves on being providers of quality web hosting services to thousands of websites.
But I guess we'll just have to find out how true that statement is, won't we?
Having been around for more than a decade now, MDDHosting has managed to secure a spot among the few top hosting companies globally. According to a few users of the platform, speeds and quality services are what make the platform tick.
In an industry dominated by a lot of misrepresentations, I was truly impressed at how they've managed to remain relevant and trustworthy.
MDDHosting is said to have humble beginnings, with their first physical establishment being traced to Indiana.
I found the platform a worthy candidate, with their refreshing spin on the hosting space, boxing out their older counterparts who have decades of experience.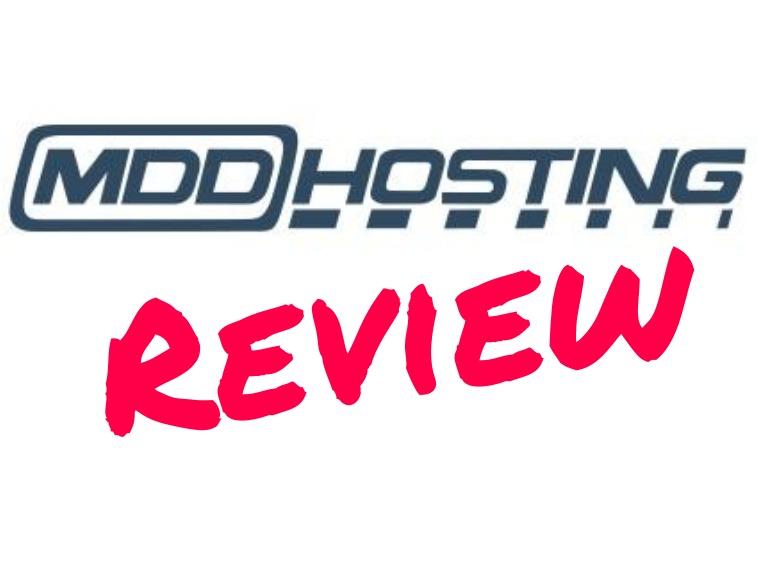 To make it easier for you to follow through, I'll evaluate this platform using five key parameters:
Uptime
Ease of use
Performance
Transparency
Security
I'll also throw in a few extra points to further help you get the most out of this MDDHosting review.
When I say that downtimes are unheard of on MDDHosting, I mean every word of that sentence. The platform boasts of StorPool-powered servers that offer an uptime guarantee of 1000%.
According to MDDHosting, they are confident of the quality of the servers to the extent that they always offer every user a Service Level Agreement.
Now, what does all this mean?
If, for instance, your site has been down for 2 hours, you are eligible to obtain from them 10 times the actual amount of downtime. That translates to 20 hours of credit. So, how useful are these credit hours?
The total credit hours at the end of your billing period will be used to reduce your next billing. If, for instance, your total credit hours add up to 2 days (48 hours), then you're entitled to getting a price discount proportional to 2 days worth of credit hours.
With that kind of assurance, anyone can be certain of their level of confidence in what they're doing.
So, evidently, anyone with a valuable site who dreads even a minute of downtime should seriously consider this hosting company.
The tech being used by MDDHosting ensures that your site information is mirrored and saved across numerous real-time SSDs. This makes it possible for other servers to instantly kick in whenever a failure of one server occurs.
From what I established, this platform ranks quite well when it comes to usability. Most users find MDDHosting's interface highly adaptable, including those who are totally new to web hosting processes.
Everything seems to be one click away. Whether you wish to use MDDHosting to set up a WordPress blog or use other content management platforms, you're covered.
The platform's cPanel comes with useful pre-installed tools such as WordPress, Joomla, WooCommerce, and other common apps.
Also, the cPanel contains functionality that enables you to keep track of your MYSQL databases, bandwidth, and sub-domains.
And if you wish to maintain a database of your past work, you can seamlessly do so from the cPanel.


Our #1 Choice For Hosting Blogs
62% Off Exclusive Offer Applied at Checkout
As mentioned earlier, MDDHosting is one of the fastest and most reliable hosting platforms today. From all the platforms I've reviewed, this definitely falls among the top 5.
On average, a page takes about 400 ms to fully load, which is a really rare speed to come by even on the most popular hosting platforms.
A deeper analysis of its performance revealed the following:
MDDHosting's StorPool tool ensures that user information is stored across various servers all at the same time. With this distribution pattern, user data can be accessed by different servers at the same time, thereby boosting operations per second.
MDDHosting also contains the LiteSpeed Cache module and LiteSpeed Web Server, which many, including me, would say is one of the fastest caching tools for WordPress websites.
The platform incorporates the latest PHP versions that admittedly run better than HHVM.
Unlike a number of other hosting platforms, MDD servers are stored in Solid-state Drive (SSDs). SSDs are essentially an upgrade of the Hard Disk Drives (HDDs). They are able to retain data even when power abruptly goes off and are also well-known for their high transacting speeds. This means that information dissemination is highly improved as compared to most other platforms.
The fact that LiteSpeed comes with all their plans (including the basic one) reflects how dedicated they are in providing the best to all their users.
In addition, the platform is quite dynamic when it comes to the performance of their servers. MDDHosting has been keen on upgrading their servers to the latest models while ensuring minimal interruption of user websites. All this is geared towards improving the performance of the hosted websites, and they seem to be achieving just that.
With MDDHosting, you can be sure that everything they claim on their official page is nothing but the plain truth. I believe they understand how easy it is to ruin a good name in a day versus building it over a decade.
Having come from humble beginnings, MDDHosting gets an impressive 5/5 stars when it comes to transparency.
In other words, WYSIWYG – what you see is what you get!
There are no hidden fees or pricing schemes you see in most hosting platforms.
They also don't toy around with attractive first-time offers. What you get with your first signing hardly changes upon renewal.
We have all heard about hosting platforms who rip-off unsuspecting users with their unbelievably good first-time deals and horrible renewal rates.
All of MDD's plans have standard features regardless of whichever you choose. Even with the most basic plan, you'll still get a free domain name registration and sub-domains, emails, FTP accounts, as well as other key features, as you can see in the screenshot above.
The truth is that the security of your website starts with you. And this is even captured under the terms and conditions of MDDHosting. They state that users are responsible for the security of any plugins or tools they install on their websites.
If you'll be running your site on WordPress, you could use the simple tips provided in the video below to boost your site security.
This means that to a large extent, the safety of your website lies with you, including securing your password. One is expected to use strong passwords with upper and lowercase letters, together with special characters and numbers.
That notwithstanding, MDDHosting will suspend any hacked site to prevent further damages from taking place. You might want to know that, in the event that they establish the fault was entirely yours, they offer investigations at a cost of $75 per hour.
Shared Hosting Plans, Prices, and More
To give you a bird's eye view of what the platform offers under their shared hosting plan, here's a simplified breakdown:
Cloud Starter Plan is a $4 per month plan with 10GB of disk space, unlimited emails, and databases, as well as free domain name registration.
Cloud Plan 1 is a $7 per month plan with free domain transfers, disk space, domain names, and free databases.
Cloud Plan 2 is yet another MDDHosting package that attracts a monthly fee of $14. Just like the other plans, this one comes with unlimited bandwidth, unlimited domains, email accounts, and more.
These are just a few plans; you can view the rest of the plans on their official website.
Other than their plans, additional important things to mention include:
Sign up process: I honestly found it quite long.
Hidden fees: Anything that is bound to change is contained on their terms and conditions section. Read it. Ensure that you sign up knowing what to expect thereafter.
Payment methods: MDD accepts PayPal and credit cards.
Getting started: I found this to be quite easy after signing up.
Apps and plugins installation: They have built-in apps such as WordPress and Joomla, and the process of installing additional ones is quite easy from the cPanel.
MDD Hosting review 2020: Final thoughts
I hope this MDDHosting review captured everything you need to make a decision on whether or not it's worth your money.
In my opinion, this platform has what it takes to adequately host a website due to its reliability, affordability, performance, as well as a user-friendly interface.
Also, it contains some of the most popular apps such as WordPress and WooCommerce, meaning you'll not struggle to find anything you need.
I was also impressed with their dedicated servers and their uptime guarantee. It is not every day you come across such a combination at a modest cost.
However, I'll also need to mention that they should look into simplifying their signup process, as I found it quite tedious. But that's my personal opinion, and I know some may consider this a plus if you look at it from the security point of view. They say the more information you give, the more secure the platform.
That said, the benefits clearly outweigh the cons, and I would recommend this platform to anyone looking for a reliable hosting tool.
Lastly, be sure to stay tuned for our new releases including a Midphase web hosting review. As mentioned at the start, at Start Blogging Online, we tell it like it is without selling you a single thing.
See you in the next review!