Last Updated on
What is the best way to succeed online? Before creating a great website or blog, you'll need a web hosting provider.
However, selecting a reasonably priced and fast web hosting service is often shroud in confusion and panic, especially for the less tech-savvy. With a large number of hosting service providers claiming to be the best in the market today, website owners find it increasingly difficult to select the right hosting solution.
Disclosure
As an independent review site, we get compensated if you purchase through the referral links or coupon codes on this page – at no additional cost to you.
To help you identify the right web hosting service, I've compared Bluehost vs Dreamhost. These two providers have been in the market for years, and have been known for their quality service; thus, you don't need to worry about them being out of business overnight.
In this review, I've juxtaposed these two web hosting providers to help website owners answer one crucial question: "Between Bluehost and Dreamhost, which is better for hosting your website?"
Both Bluehost and Dreamhost were established in 1996. This implies that they bring nearly the same level of experience in web hosting. However, Bluehost is privately owned by the Endurance International Group that also owns other hosting companies, including iPage and FastDomain.
Dreamhost, on the other hand, was founded by Harvey Mudd College undergraduates who included Sage Weil, Michael Rodriguez, Josh Jones, and Dallas Bethune. Unlike Bluehost that mainly specializes in web hosting, Dreamhost also offers other services that include cloud storage and cloud computing.
Bluehost vs Dreamhost feature comparison
To establish if Dreamhost or Bluehost has the better services, here is a complete evaluation of their features such as customer service and performance.
Dreamhost vs Bluehost uptime and speed
Both services provide users with high levels of uptime levels. Although Bluehost provides its clients with an uptime guarantee of 100%, the actual uptime is 99.9%. This means you are assured high visibility when users are finding you on the web. On the other hand, Dreamhost gives its clients a guarantee of 100% uptime but delivers at approximately the same level as Bluehost.
When it comes to speed, both services are pretty fast. Their speedy rendering will be impressive for your website's visitors. Note that DreamHost uses Solid State Drives (SSDs) to help improve the loading speeds.
On uptime and rendering speed, there is no clear winner between Bluehost and Dreamhost, both perform similarly
Both hosting services offer great performance for clients' websites. This is the main reason why a lot of website owners have developed trust in them.
To make its service more effective, Bluehost has added innovation referred to as CPU segregation technology. This allows the service to control the CPU and protect hosted websites from viruses and spammers.
Bluehost vs Dreamhost WordPress hosting review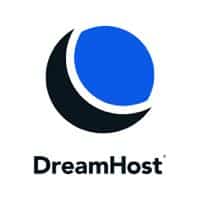 Both services offer a one-click WP installation capability. This means that you can easily install WP on your account with a few clicks.
Dreamhost has perfected their WP hosting because they are also part of the team that contributes to WordPress programming growth. On the other hand, Bluehost is among the most entrenched WordPress hosting providers in the industry. Therefore, it is one of the most tested WordPress hosting providers and official WordPress holds them in great regard.
Despite Bluehost's WordPress hosting popularity, concerns have emerged about their commitment to individual users' satisfactions. This is caused by the large number of clients using their hosting plans. Therefore, if you want more personalized WordPress hosting, it might be better to consider Dreamhost.
The following video is a demonstration of how to use WordPress with Bluehost:
Bluehost or Dreamhost customer services
To know how good a company is, one of the primary features to check out is customer support. A good hosting provider will prioritize customer satisfaction by ensuring any issue is identified and addressed promptly. This is the approach that both Dreamhost and Bluehost use to guarantee users of optimal satisfaction.
Both companies provide 24/7 support to their customers by using multiple communication channels, including email and phone lines. You can also use live chats or access their online forums for discussions of any unclear issue about hosting.
Dreamhost provides users access to its hosting manual that includes how-to posts, web-hosting guides, and troubleshooting tricks.
For Bluehost clients, the service allows them to initiate tickets that link them with support. However, many people prefer to use phone lines or live chats for a prompter response.
On support, the two companies' customer support services are really good. This means there is no outright winner.
The control panel of a web hosting provider is the gateway to accessing the features offered through the selected plan. Bluehost uses the industry standard cPanel that is considered highly intuitive. Users find the cPanel impressive because it makes navigation through the hosting service easy.
Indeed, even new web developers learn to use the cPanel very fast. The cPanel is also flexible and enables users to easily manage their hosting accounts, promptly transfer files, install programs, and manage backups.
Dreamhost opted for an owner-designed control panel that requires some time to understand how it operates. However, both services make it easy to transfer files promptly and add tasks to run repetitive operations.
In this case, Bluehost edges ahead of its rival for using the industry standard cPanel design because of its ease of use.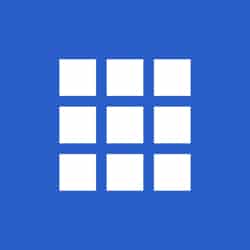 Bluehost provides a 30-day money-back guarantee from the time that a client purchases the selected plan. Note that this is only applicable to hosting plans. You do not get credits for admin fees, domain names, or add-ons used on the service.
It is important to appreciate that Bluehost does not have fixed account terms. Therefore, if you opt to cancel the plan, the refund will be calculated based on the unused part of the plan term.
If you want a better money-back guarantee, it is preferable to go for Dreamhost. They provide users with a 97-day money-back guarantee that appears irresistible. Note that the money-back guarantee does not apply to domains and third-party services. Besides, the money refund is only applicable if the payment was done via credit card.
On money-back guarantee, Dreamhost wins because of its extensive refund period. Besides, users can also get a pro-rated refund if they cancel the plan after the 97 days are over.
Dreamhost vs Bluehost price plans
To use the services of Dreamhost or Bluehost, the first step is selecting the preferred plan. Here is a closer look at the features that come with the various plans.
Main Dreamhost and Bluehost hosting plans and bonuses
Both Dreamhost and Bluehost plans provide users with free domain names when they subscribe for its services. If you select the shared hosting plan from Dreamhost, you will also get free domain privacy protection. This is crucial in protecting your website from spams and hiding personal content from the public.
Bluehost provides users with automatic backup services every week without charging additional costs. However, Dreamhost only offers backup services for their WordPress hosting plan. If you select other hosting plans, you will only get a manual backup via the control panel.
For clients who already have running websites, Bluehost provides a special offer of $99.99 for migrating them. But Dreamhost does not have such a service. Though some users indicate that the migration cost at Bluehost is relatively high, it is better because of the ease of shifting a website without having to hire expensive web designers or building a new site from scratch.
Types of pricing and subscription
The cheapest hosting price you can get at Bluehost is $2.95/ month on the starter shared hosting plan. This plan comes with a three-year subscription plan. If you opt for Dreamhost's services, the cheapest hosting plan is $8.95/ month on the shared hosting plan. The plan comes with a two-year subscription option.
Note that Dreamhost provides regular offers that help clients pay less for at the lowest price. For example, the service is offering a 40% discount that helps to slash the cost of the cheapest plan from $8.95 to $5.95 every month.
When you compare the hosting services of the two companies, Dreamhost provides clients with all the advanced features for shared hosting. However, Bluehost only avails the advanced features in the premium versions of its plans. Note that these advanced plans are also more expensive.
Therefore, for people looking forward to enjoying cheaper hosting services, Bluehost is a better option.
It is important to appreciate that Bluehost does not offer shared hosting plans for a short period. The shortest period you can go for is a one-year subscription. However, Dreamhost allows users to access the shared plan on a monthly basis.
Bluehost vs Dreamhost comparison of plans
At Bluehost, there are three shared plans. However, Dreamhost only offers a single option for clients who want to use the shared plan. Note that whether you select Dreamhost or Bluehost, there is no setup fee.
| Parameter | Bluehost starter | Bluehost plus | Dreamhost shared hosting | Dreamhost business pro |
| --- | --- | --- | --- | --- |
| Amount of websites supported | | | | |
| | | | | |
| | | | | |
| | | | Proprietary web-based interface | |
| Pricing for 3 year subscription | | | | |
| Pricing for 2 year subscription | | | | |
| Pricing for 1 year subscription | | | | |
Both Dreamhost and Bluehost offer four VPS hosting plans, we have split them into their cheaper and premium plans in the two tables below
Parameter

Bluehost standard

Dreamhost basic

Bluehost enhanced

Dreamhost business

$27.15/month (1-6 month subscription).

$21.72/month (12 month subscription).

$22.63/month (24 month subscription).

$17.19/month (36 month subscription).

$10/month (however, clients are required to pay to use additional features).

$54.32/month (1-6 month subscription)

$31.68/month (12 month subscription)

$27.15/month (24-36 month subscription)

$20/month (however, clients are required to pay to use additional features).
Parameter

Bluehost premium

Dreamhost professional

Bluehost ultimate

Dreamhost enterprise

$40/ month (however, clients are required to pay to use additional features).

$108.64/month (1-6 month subscription).

$76.05/month (12 month subscription).

$65.18/month (24 month subscription).

$54.32/month (36 month subscription).

$80 (however, clients are required to pay to use additional features).
After looking at the shared VPS hosting plans, it is time to turn to dedicated hosting plans. Bluehost offers three plans while Dreamhost has two. Take a closer look.
Parameter

Standard dedicated plan

Enhanced dedicated plan

Premium dedicated plan

$124.99/ month (annual subscription)

$134/month (6-months subscription)

$144.99/month (3-month subscription)

$149/month (monthly subscription

$169/month (yearly subscription)

$179.99/ month (6 month subscription)

$189/month (3-month subscription)

$199.99/month (monthly subscription)

$209.99/month (annual subscription)

$224.99/ month (6-month subscription)

$239.99/month (3-months subscription)

$124.99/month (monthly subscription)
If you opt to go for Dreamhost's services, users are allowed to select their preferred configuration based on the targeted dedicated servers. Their dedicated hosting plan goes for $149/month for users who prefer the annual subscription. However, the cost goes up to $169 every month for those who select the monthly subscription.
Here is a simplified comparison of Dreamhost and Bluehost services:
| Parameter | Bluehost | Dreamhost |
| --- | --- | --- |
| | | |
| | | |
| | | |
| | | |
Who is the winner, Dreamhost or Bluehost?
From the above comparison of different features offered by Dreamhost and Bluehost, Bluehost appears to have a small advantage over its rival. It is more flexible with its user plans, offers better scalability, and impressive migration services. It also provides users with automatic backups.
If you opt for Dreamhost, its service offers better flexibility on dedicated server configuration, a longer money-back guarantee, and domain name protection.
It is important to appreciate that there is no single fit-all hosting plan for all your needs. For example, if you target greater flexibility with dedicated servers, it is better to go for Dreamhost. However, Bluehost is a better option for users targeting shared hosting.
To pick the ideal hosting service provider, it is advisable to review your hosting needs and growth prospects, and you can look into things even more deeply with our Dreamhost review and Bluehost review.
We hope that this review of Bluehost vs Dreamhost was helpful to assist you in picking the ideal service for your situation.


Our #1 Choice For Hosting Blogs
62% Off Exclusive Offer Applied at Checkout