Last Updated on
WordPress is the most popular content management system out there. More than 15 million sites use WordPress. Most statistics put their share of the CMS market somewhere between 50-60 percent. This is well beyond their closest competitors, Drupal and Joomla.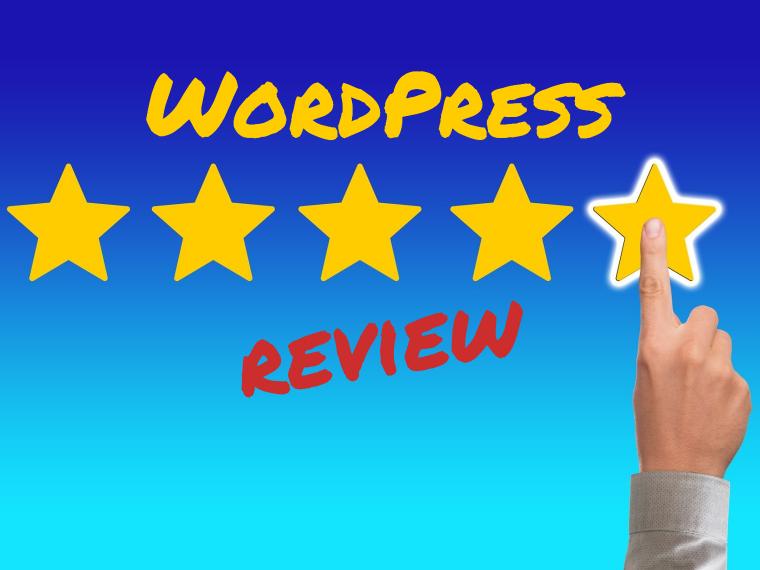 Is it the right one for your site, though? After all, there are other options out there. Building a site is a significant investment of time, so you want to make certain that you're going with the right platform from the get-go.
Disclosure
As an independent review site, we get compensated if you purchase through the referral links or coupon codes on this page – at no additional cost to you.

Our passion is Blogging, and we take pride in educating thousands of you fantastic people on this subject matter. 
However, there is a global crisis happening TODAY, right under our noses. Climate Change is real, and we have the power to make an actionable difference. 
We've partnered with GreenGeeks – the only Eco-Friendly Web Hosting company (powered 100% by wind energy) that runs a 300% Green Hosting platform. 
By signing up through us, you can benefit from a FREE domain name and tons of freebies. 
Get your Eco-Friendly site up and running now starting from as little as $2.95/mo

Today, we're going to do a review of WordPress and cover some of its pertinent features. Please note that we're talking specifically about doing a self-hosted site with WordPress.org. No WordPress blog reviews this time, but maybe later.
With any luck, you'll be able to draw a conclusion on whether or not it will work best for what you have in mind.
First things first. WordPress is as popular as it is for a reason. The ease of use, themes, and plentiful add-ons go a long way. That's likely why our WordPress website reviews rank it so highly.
For beginners especially, this is the CMS to use. I give it a 4.5/5, easily.
Here's a video that simply explains what WordPress actually is:
WordPress has four major positives and a whole bunch of ancillary benefits that justify its top spot. There are some drawbacks, but as I mentioned, if you're a beginner, this is going to be the platform for you.
This is probably the most important factor. When it comes to setting up a site, you'll find no option easier than WordPress. You don't need to know HTML; you don't need to know PHP. Just templates and drag-n-drop friendliness abound.
There's a brief learning curve, and then you're on to creating your site. That's a quick process, by the way. Using WordPress templates is no great investment of time. Even integrating WordPress with your web host of choice is a breeze in most cases.
WordPress has lots of theme options
No matter the look you're going for you can find it with WordPress. There are quite literally thousands of themes from which to choose. The top WordPress themes are obviously the paid options as they are somewhat more advanced than the free theme options. They're all, however, clean and get the job done.
Popular standard options like "Twenty Nineteen" and "Astra" have hundreds of thousands of downloads. They are more than enough for most newbies starting a WordPress site.
If you want to fork out a little cash for something special, however, there are tones of great themes out there but Astra Pro is considered the fastest and best right now.
WordPress has great plugins and support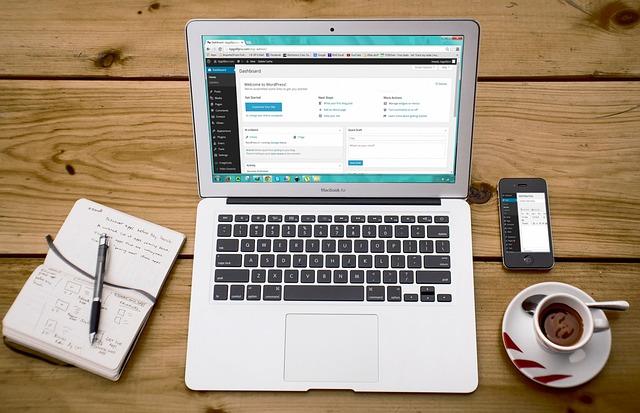 These essential WordPress plugins allow you to "expand functionality," and you've got plenty of choices. There are a total of 47,629 themes, to be precise. If there's something extra you want your site to do, chances are you can get your site to do it with a plugin.
On the featured page alone you'll find some great plugins for WordPress blogs like Akismet. It can check your comments to identify which ones are spam. Then there's the ever-popular SEOPress. It helps you optimize your content for that coveted boost in search engine rankings.
WordPress has a great community
With so many people using WordPress, all the tips and tricks are part of the collective knowledge base. The community is more than happy to share these secrets with newcomers, as a trip to the WordPress support forum will confirm.
Whether you have questions about themes, plugins, or just general how-to stuff, they have you covered. There are also WordPress' official customer service channels. It's not difficult to find a solution to whatever problem you may encounter.
WordPress is not without its downsides however…
Lack of control & limited flexibility
This is something that sticks out, and any WordPress reviews that miss this wouldn't be complete without addressing such a significant drawback.
A site built with this simple CMS doesn't have the range of advanced customization abilities that a more complex CMS would.
For someone not well versed in web building, that's fine. It constricts the number of ways in which you can mess up.
For someone looking to do more with their site, however, it's not ideal. You might want to consider Joomla or Drupal for your CMS needs if that is the case.
It's easy to create a bad site that runs slowly
You have to select your plugins judiciously. If you go overboard with the add-ons, the result is a cumbersome site that offers a poor user experience.
It's easy for someone to get overzealous and tank their site through ignorance, something that most WordPress reviews will highlight.
Our WordPress review summary
While the last couple of points may have you a little worried, you are now aware of these points and can quite easily avoid them if you want to get going.
It's also one of the cheapest (as well as best) paid options to start a site as the only costs you'll have to spring for are the domain and hosting, so try it out and see if it's the option you've been seeking.
If you need further help with it all, sign up for my blogging course which is free (see the button at the top of this page), and I'll help guide you through the process.
Our WordPress review final rating
All-in-all, WordPress is going to be a go-to platform if you're building your first site. Even those with some experience with web design might opt for WordPress just for simplicity.
No matter which category you fall into, our WordPress review's opinion is that there's ample reason to give the platform a shot. It's pretty much free, after all.
I give it an easy 4.5 out of 5 stars.