Last Updated on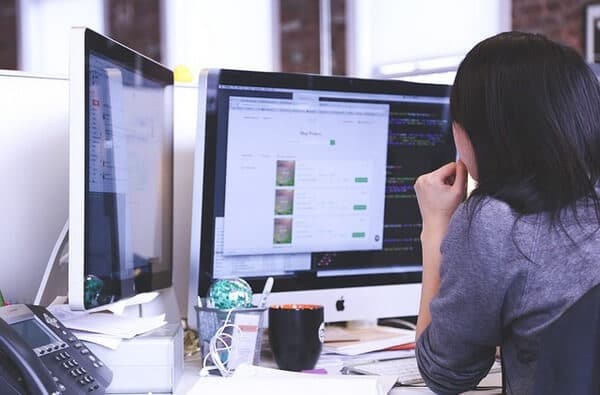 After a lot of strategy sessions and imagination you are ready to go. You have found your and started writing some advanced content for your launch. Now, it's time to decide which platform to use for your blog and you're down to Weebly vs WordPress.
This can be a really tough and time consuming decision, because there are tons of different ways to host a blog. Everyone wants you to believe that they have the best platform for your needs. How do you sort through all the sales garbage and get to the heart of the matter?
Disclosure
As an independent review site, we get compensated if you purchase through the referral links or coupon codes on this page – at no additional cost to you.
You don't have to. Let me do all the hard work for you. I will do an in-depth review of the two most popular blogging options: WordPress.com vs Weebly. I will give you a tour of each platform and directly compare their features with one another so that you know which one is better for your needs. This article answers the ultimate question: Weebly or WordPress?
If you are really new to blogging, you may be embarrassed to ask what these are. Don't be. Everyone starts somewhere. Let's talk a little bit about what Weebly and WordPress are before we dig too much deeper.
Weebly and WordPress are platforms that let you build a website. Have you ever heard of Java, HTML, and Python…and cowered in fear because you aren't a programmer? Have you ever right clicked to "View Source" in a website before and been intimidated and confused by all the random tags and quotes that don't look anything like the page?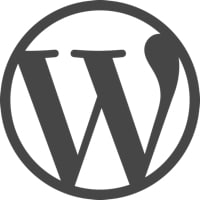 Good news! In today's world, you do not have to be a programmer to make a beautiful, elegant, and sleek website for yourself. Want cute and cuddly? Done! Professional portfolio? Done! Need to be able to include a Squeeze Page and a form, but don't know CSS (or even what CSS is)? Easy peasy, lemon squeezy! That's what web builders are for.
Picking the right website-building platform can take a lot of stress out of producing a great website. Weebly and WordPress will make your entire website for you with simple mouse click options, drag-and-drop placement, and even fill in the text box content!
For the purposes of this article, any time that WordPress is mentioned, I am talking about WordPress.com, the website builder. I am not reviewing WordPress.org, the open source, self-hosting platform. You can learn about the difference between the two in another post I wrote, but the easy answer is that WordPress.org requires in-depth knowledge of programming, while WordPress.com builds sites from the WordPress.org coding and then charges you for the convenience of using their easy platform instead of coding it all yourself.
Now that I answered the basic questions, let's get right into the comparison!
Let me be real for a minute. This is going to end up being the most important feature. Chances are that someone who is looking into web building platforms doesn't have an in-depth knowledge of code or the resources to hire a professional programmer full time for the project and upkeep.
Web builders are the compromise that lets you design your own site without a ton of expertise or expensive billable hours. If it gets to the point that you have to spend tons of time and effort trying to figure it out, you are going to want to bail, and either learn to program or decide that your resources are better served paying someone else to do it. Website builders make this a non-issue.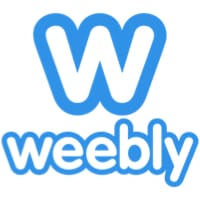 Weebly likes to call itself the easiest platform in the world, and they're not far from that truth. One of the things that makes them so easy to use is their drag-and-drop option. Making your website is as easy as dragging something you like to where you want it on the page, then letting go of your mouse. Boom! You just put something into place on your site!
Creating a website in Weebly is as simple as making a PowerPoint. Drag, then click to resize or reposition each piece. Absolutely everything can be edited this way, from titles, to text, to images.
This platform is intuitive and simple. Someone who has absolutely no skill with technology could figure out how to make a website with this tool pretty easily. All it requires is dragging things into place with a mouse and typing your content into the boxes provided.
WordPress is less visual than Weebly. Instead of a visual set up, WordPress asks a lot of questions to bring you to a few templates that are aligned with your business type and website goals. Answer some questions about what you do, your advertising slogan, hours of operation, and color preferences, and WordPress will insert those into a website matching your answer choices.
This is nice if you don't have strong images in mind, but if you are a visual person with a design already in your imagination, you will find it more difficult to edit and change your websites. You have very little control over the format of their templates unless you know enough programming to override their code.
The thing that makes this worthwhile is that it is user friendly when it comes to speed and errors. In general, these websites are much quicker to create and design, because surrendering control means you aren't the one who has to position every element of each page. It is also less likely to have mistakes in the final code than Weebly.
For this race, I choose Weebly. They are easily a better option, as they have a very visual, intuitive layout. While answering questions to have an automatically created website is nice, I really prefer being able to completely personalize my site, and at the end of the day, WordPress is just templates. They're beautiful templates, but more than likely, several other people thought so, too.
Marketing and search engine optimization (SEO)
The next hurdle to cross is marketing. There is no point in having a beautiful blog or website if no one can find you. Making sure that you can be seen is crucial, and these days it is a huge game of strategy.
While you can code the right keywords into your writing, the best way to get noticed is by using SEO tools and metadata to bump your ranking up in search engines. How good are these platforms at assisting your ranking?
Weebly is great for basic SEO capacity. They support social media marketing tools like Facebook's Open Graph and plugins for Twitter and Instagram. Their website platform produces HTML and CSS code that shows up in web crawls. They allow most tagging and a lot of scripting options. They have some great technical options, but you can't do all of the SEO work that the best self-hosted sites manage.
WordPress is also limited. They only allow Google Analytics with their Business plan, so if you want all those data tools, you have to spring for a little more money to upgrade your hosting. WordPress doesn't allow tracking conversions, so you can't tell whether your traffic is coming from Google or a self-generated external site link, like a Facebook advertisement.
WordPress also doesn't allow a lot of SEO plugins despite their extensive app platform. You won't be able to do category page edits, schema, or technical fixes. They do offer some limited plugins on their Business plan, like the popular Yoast SEO tool kit.
Neither of these sites is perfect when it comes to a complete SEO tool kit. You will need to find a workaround or deal without more advanced SEO tools like tests, email opt-ins, data tracking, tag implementation, and more.
If I had to pick a winner, my choice would be Weebly. I don't like that WordPress squeezes you for extra money just to give you limited SEO tools that most places include.
A lot of businesses want to have an integrated e-commerce system when they start. Selling online opens your business up for even more customers, from even farther away than your local storefronts.
There are a lot of different e-commerce systems available. Some of them allow you to keep track of stock and inventory and accept tons of payments. Others are much more basic and just exchange payment for shipping information.
Let's take a look at how these two site builders compare when it comes to taking care of your e-commerce needs.
Weebly is significantly less popular than WordPress. The price points are similar to those of WordPress, but they have some extra fees. You pay 3% to Weebly, plus an additional 3% credit card transaction fee for each transaction. Their Starter Package limits you to selling 10 products. They allow you to use Square, Stripe, Paypal, and Authorize.net to accept payments.
The WordPress platform is called WooCommerce. It is currently the most widely used online commerce system on the Internet today. One of the reasons it is so popular is because it's not very costly and doesn't take a commission on your sales. You also get a lot of control when it comes to organizing your store the way you want it to appear.
WordPress allows for unlimited products. They do charge you the 3% credit card fee, but there isn't a store fee over and above their monthly rate. They also offer a lot of add-ons, both free and paid, for extra customization. This allows you to perform subscription billing and utilize a shipping calculator. On top of the payment options Weebly allows, they have nearly 100 others as well.
WordPress wins this one. With pricing plans so similar, WordPress definitely gives you more bang for your buck. I like the massive suite of payment options and add ons. It's also nice that they don't charge you even more on top of a monthly fee for everything you sell!
Not everything is always easy to understand. Sometimes you have questions and want some clearly laid-out answers. When this happens, it is important that your website building platform has great service options that allow you to find the answers you need.
Whether it is by phone or email, live chat or community forum, when you have a question you want to know it will get answered quickly and in a way that you can easily understand.
Weebly has some great customer support. Their simple products make sure everything you need to know can be answered by their own customer service agents. They have email support and live chat available for all of their users, even the free accounts. For those users who pay a monthly fee for the upgraded site, they have phone support available Monday through Friday, from 9 am to 9 pm Eastern Standard Time (EST) and on Saturday and Sunday from 11 am to 8 pm EST.
WordPress has more support available, but that's because they need it. With platforms and plugins and apps from all over the internet, it can be difficult to even know who to contact when something goes wrong on your site. There is not necessarily a single point of contact.
Their online support forum is massive. They have a huge and active community of users who have answered nearly every question you can think to ask. Their intuitive site search tries to predict your questions and answer them for you. They also have an "Ask a Happiness Engineer" button.
You can find the answer to most of your questions with an easy Google search, because they have such an active community and are so widely used. If you are a paid user and don't want to hunt, they also offer email and live chat support. WordPress does not offer phone support, though.
This is a toss-up verdict. Weebly has live support and can be reached by phone, but fewer tutorials available online. While WordPress doesn't allow for a single easy access point of information, they definitely have a giant database right online for you to search through. Chances are that your question has an answer waiting for you the second you ask their engine.
This is an important feature. Everyone is working with a different budget, but if yours was big, you would have just hired someone to make an entirely custom website for you and kept them on retainer to maintain it, right?
Prices change somewhat regularly these days, so I will avoid exact numbers in this article in favor of running down the features of each plan. I will include links to the direct site pricing so that you can be certain to have up-to-date information.
Weebly's current pricing model can be found here.
Their free plan offers free SSL security but only has 500 MB of storage space. The other downside is that your domain URL will have Weebly branding, and the site may contain their ads. The free option doesn't include e-commerce options. They do offer SEO and lead capture contact forms. It comes with chat and email customer support and a community forum.
For a nominal fee, they will connect a custom domain to your site. The same limited features as the free plan are included, but the URL will not be a Weebly link.
The Pro account is recommended for groups and organizations. You get a free domain and $100 in Google Ads credit. It still comes with free SSL security, but your domain is your own, and there is unlimited storage. They remove all Weebly advertisements from your site. This account also receives some nice e-commerce features. You get a shopping cart, Square payments with a 2.9% plus 30 cent transaction fee, and some third-party providers at the same rate. They charge an additional 3% fee for third-party providers. You still get the SEO and Lead capture, but you are also given access to advanced site statistics and can now reach their customer support by phone.
Their Business account comes with everything the Pro account does, plus site search functionality. Your e-commerce platform will also allow product badges and options, inventory management, an automated tax calculator, coupons, Square gift cards, product reviews, a shipping calculator, integrated shipping labels, and discounts on shipping. Your SEO tools will also include pop-up notifications, integrated Facebook ads, and advanced information about your e-commerce.
WordPress pricing charts can be found here.
They don't have a free account, but their Blogger account is extremely cheap. You get a .blog domain name free for a year, email support, essential features, free themes, basic design customization, 6 GB of storage space, and an ad-free site.
Personal accounts include increased performance speeds on top of everything that comes with the blogging account, but you get a domain that doesn't end in .blog.
Premium accounts offer unlimited premium themes instead of limited themes. They allow for advanced design customization and upgrade your storage space to 13 GB.
They will remove all the WordPress ads from your site, offer advanced social media integration, and allow you to monetize your site. They also include video support.
Their Business account has all the features of the Premium account, but it comes with unlimited storage space. It also allows you to get personalized help and support. This is the first option that comes with an SEO tool kit, allows for website plugins, allows you to install themes, and integrates with Google Analytics. Not only does it remove the WordPress ads, but it will also remove all WordPress branding.
The e-commerce plan offers everything the Business plan does but also accepts payments in over 60 countries, integrates with shipping carriers, allows for unlimited products and services, and gives you a host of e-commerce marketing tools.


Our #1 Choice For Hosting Blogs
62% Off Exclusive Offer Applied at Checkout
Weebly vs Wix: Conclusion
Both of these are really great platforms. If you're looking for something that is visual and intuitive and doesn't require any programming skill, then
Weebly
is a great option. Just make sure to spring for a paid plan so that you can have your own URL instead of a Weebly internal link.