Last Updated on
What is Yola? You'd be forgiven for not knowing a thing about this service. Originally from Cape Town, South Africa, the web host set up shop in San Francisco in 2009, changing their name from SynthaSite and going through a complete rebranding to attract new users. For a while, they were hot, gaining some tech buzz and noteworthy mentions. Now, not so much.
You probably won't hear anything about these guys unless you go looking for them. A lack of fame doesn't necessarily equal a subpar service, though. They have millions of users and a website builder that's supposed to be one of the easiest on the market. Is that enough to earn them a hosting recommendation? That depends on what you need to get done. Let's explore in our Yola.com review.
Disclosure
As an independent review site, we get compensated if you purchase through the referral links or coupon codes on this page – at no additional cost to you.
If you just need an easy website builder that will allow you to throw a site up quickly with minimal fuss, Yola is a service for you to consider.
If you require something more substantial, a service with multiple hosting options and VPS or Dedicated servers, perhaps, then you'll want to look elsewhere. Yola isn't that, but for what they do offer, there are several attractive features. Yola is a 3/5.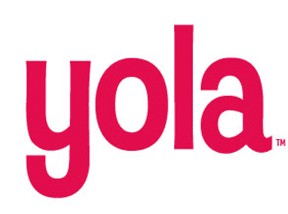 So what is Yola doing right, and where do they have room for improvement?
Their ease-of-use and pricing structure are their strongest features, but an easy-to-use site builder doesn't always guarantee the best-looking websites.

Our passion is Blogging, and we take pride in educating thousands of you fantastic people on this subject matter. 
However, there is a global crisis happening TODAY, right under our noses. Climate Change is real, and we have the power to make an actionable difference. 
We've partnered with GreenGeeks – the only Eco-Friendly Web Hosting company (powered 100% by wind energy) that runs a 300% Green Hosting platform. 
By signing up through us, you can benefit from a FREE domain name and tons of freebies. 
Get your Eco-Friendly site up and running now starting from as little as $2.95/mo

Review of Yola: pros & cons
Their site builder is simple
At the very least, the site builder fulfills one of the main criteria newbies who like website builders demand: no coding. The process isn't anything terribly complicated. After signing up, you choose a template, as you would with any other site builder that's staying up-to-date on the game.
Your template options will vary depending on what level plan you purchase. The free accounts only allow for a few choices, while the paid options give you access to much more. From there, you name your site and select an applicable category.
Perhaps you're building your site as an art portfolio? Maybe this is a homepage for your business? They provide 18 different options, including Personal, so you should be able to narrow it down to something that fits. Here's a rundown on some of their options:
Once you have your information in, you'll have the option of starting from scratch or having Yola guide you through the process. In a manner of speaking. The site building wizard doesn't offer much in the way of help, but that's a non-issue since you won't really need it.
Add stuff to your pages, drag, drop, resize, and alter to your heart's content. Yola reviews all talk about simplicity being the standout, and they are not exaggerating. If you've used any sort of drag and drop interface before, you will catch on to this one quickly.
You can throw in combinations of text and images. You can upload multiple images to a file manager, so you have them at-the-ready (a very nice addition that not all website builders allow).
You have access to a library of stock imagery, and you can even edit images using the integrated Aviary editor. We mentioned that you aren't obligated to fool around with any code, but if you want to add some HTML, you have the choice to do so with their HTML Code Element.
Their pricing structure is fair
The "freemium" option they start you with doesn't give you much to work with, but that's the same with most website builders.
At least their free option is ad-free. Once you get into the paid plans, you get the resources you need to build a functional site, and their pricing is right around the level you'll find with others. They also come with a 30-day money back guarantee.
Bronze: $4.16/month if billed yearly. $6.95/month if billed monthly.
Silver: $8.33/month if billed yearly. $14.95/month if billed monthly.
Gold: $16.66/month if billed yearly. $29.95/month if billed monthly.
All paid plans come with "unlimited" pages and bandwidth. Only the Gold plan offers "unlimited" storage. For just $10.00/month extra you can fit your Yola page with an online store. Speaking of which…
They've integrated e-commerce solutions
Not the very best e-commerce solutions, but pretty good offerings for a website builder. They've partnered with a service called Ecwid to power their online stores. You may never have heard of them, but they're a pretty solid option (for sure go check them out). Yola walks you through the process of creating a store (a real walkthrough this time), and just like that you're set.
Yola doesn't skim from you with transaction fees (good). They allow for multiple payment options (very good). They even allow you to link to Google Analytics to find out all the details you need about who's coming through, what they're buying, and what you'll have to do to stay competitive (great).
Additional considerations
Yola might not be the most feature-packed, but the fact that they keep things basic might be exactly what you're looking for, especially if you have zero web experience and are looking for a quick option.​
Their site builder lacks depth
The ease of the site builder is a double edged sword. You'll get things done fast, but the sites you build with Yola aren't going to be the most impressive.
The templates are dated (nothing near as beautiful as Squarespace, or even Wix or Weebly for that matter). There's also no option for adding a blog. Everyone has a blog nowadays. The fact that they would overlook this is mind-boggling, especially since they have a blog on their own site!
On top of that, the options for customizing your site's mobile appearance are lackluster, and they have no mobile app to edit on the go. These are standards that most all other website builders include. Their omission knocks Yola's score down a few pegs, something noted across all Yola reviews.
Additional considerations
Maybe you're not looking for a whole lot of features? If so, you're on the right track with Yola. If you want to do advanced web developing, though, you'll want to steer clear of this service.
Yola isn't bad; it's average. Which is a shame, since it has the framework to be quite good. In its current form, however, we'd only recommend Yola if you're a raw recruit looking a quick fix for your lack of web presence. For everyone else, there are better site building options that will give you much more flexibility and depth.
But if you are an advanced user who requires more resources and control over servers, then I've got a deal for you…