Last Updated on
Your website is doing astoundingly well! You've launched a blog and built and designed a great site, promoted it well, and traffic has been booming! You're climbing in page rankings, your domain is gaining some authority, and you're making great use of long-tail keywords.
Your visitors have been asking whether they can buy your products online. They want to represent you and easily grab your merchandise even though they aren't close to you geographically. It's time to look into an e-commerce option for your site.
Disclosure
As an independent review site, we get compensated if you purchase through the referral links or coupon codes on this page – at no additional cost to you.
Are there any free Shopify alternatives? Your site may be growing, but your budget isn't yet. I have looked into several websites to find you the very best free Shopify alternatives for your current needs.
From all the available options, I've singled out five of the best Shopify alternatives to make your decision much easier. I've ranked the top features, broken down some pros and cons of each, and talked about the key differences in each.
Top Shopify competitors comparison chart
Let's look into some of the key features of each site and see how they rank against each other.
| Company | Plan 1 | Plan 2 | Plan 3 | Plan 4 | Official site |
| --- | --- | --- | --- | --- | --- |
| | | | | | |
| | | | | | |
| | | | | | |
| | | | | | |
| | | | | $299.29 (Advanced Shopify) | |
| | | | | | |
| | | | | | |
| | | | | | |
| | | | | $? (Custom pricing available) | |
| | | | | | |
| | $22.74 (PrestaShop Ready) | | | | |
| | $0 (Free but has transaction fees) | $0 (Free but has transaction fees) | $0 (Free but has transaction fees) | $0 (Free but has transaction fees) | |
Here are the best Shopify alternatives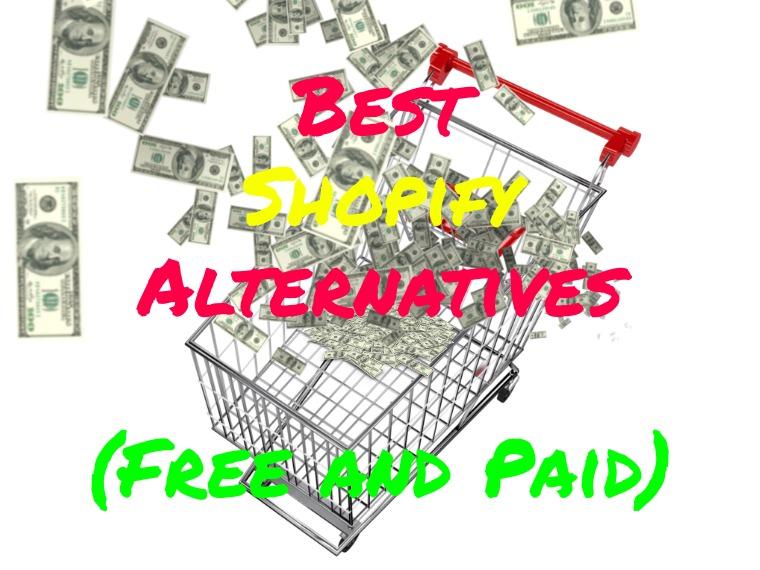 1. WooCommerce (best free Shopify alternative)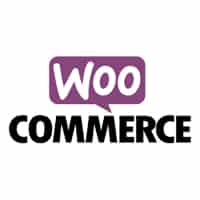 If you've already got a website established, WooCommerce is a much better alternative to Shopify. It's a simple, open sourced plugin that you can use to take your site from informative to retail.
This also means that WooCommerce is self hosted. You are in charge of storing files on your servers and modifying everything yourself.
WooCommerce requires some technical skill to use fully, but if you have it then this is a great alternative. It's much more customizable than Shopify if you know what you're doing. The downside is that this is not a great platform for beginners.
One of the nice things about WooCommerce is that it has built-in blogging, so you can easily write some product reviews and use the blog to drive the sale without ever needing to have people navigate into the store first. Just embed the products in the blog entry.
WooCommerce is open sourced, so you can customize the store however you want to. Anything is possible as long as you know a little bit about coding or have the time to find the plugins and themes that you love.
You can make your store match your site. They have tons and tons of themes, most of which are mobile compatible, so finding a design to match your website will be easy.
Their search engine optimization (SEO) tools are extremely powerful. WooCommerce operates through WordPress, so you can edit the metadata of your store to target very specific, small niche markets and get your products seen by the people who will buy them.
Their open-sourced, international basis means that you have access to even more payment gateways, including several smaller, niche gateways and a ton of region-specific ones. Unlike Shopify, WooCommerce won't charge you tons of fees for using them, either!
The downside of open-sourced software is that there isn't very much customer support to speak of. You can submit a ticket and wait for an answer or dig through the forum to see if someone else has already asked the same question and gotten a response.
This is not as beginner-friendly as other platforms. The open-sourced coding requires some technical skill to really finesse and fully customize.
This platform doesn't include an abandoned cart recovery feature. They will have to reload the item and fill in all their details again, and you have no way to prompt their return with an email reminder.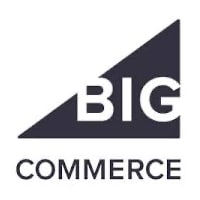 This is a great Shopify alternative, too. BigCommerce is very technical, but if you know a bit about development and don't mind Googling some terms you are unfamiliar with, they are also extremely feature heavy. You can edit both your "warehouse" area and also your "storefront" area with their built-in split editor.
The technical features can make it daunting for beginners, but they do have some great onboarding materials to try to make it easier to pick up. So if you like to learn, they're a great place to start.
They also take user feedback into consideration. Every time they update their store, they offer some of the features their users ask for.
This has included developing a visual tool called Site Design that lets you edit your storefront on screen. It makes it much easier to customize your site without having to swap between multiple editing areas.
BigCommerce includes SSL certificates to reassure your guests that your store is protected and that shopping with you will keep their data safe when they make online payments. They also let you take advantage of abandoned cart recovery, so you can send gentle reminders to your users that they haven't completed their checkout process and recover some lost sales.
Unlike Shopify, BigCommerce has physical, digital, and service sales built in to your store, so you won't need extensive apps to fill in the missing pieces of your shop. The widespread availability of these features saves you money on third-party purchases but costs you time to learn the technical side of the store.
BigCommerce has seven free templates and a larger range of paid ones. A lot of people will shop outside of their industry for a more appealing theme and customize the store to match. Be careful when doing this with BigCommerce, because there are some features that will only be available within a certain industry.
For example, Zoom features on your products will require Clothing as a category. The upside is that you can always switch your theme, and they will automatically reformat all your content for the new theme.
When it comes to support, BigCommerce is as great as Shopify. They have live phone and chat features any time of the day or night. They also feature a help center and active support forum, video tutorials for their features, and advanced specialist support with email.
However, the support has some limitations. They are available by email only Monday through Friday from 9 am to 6 pm EST. And the live chat feature on their site is misleading; it simply redirects you to email support.
They have more built-in features than any other e-commerce platform so you don't have to rely on third-party plugins for your needs. This keeps a single point of contact for when anything goes wrong and reduces security risk.
They have some really great SEO tools, so your site won't get lost in the crowd. You can market to different niches and bring people to you.
Their abandoned cart feature allows for recovery of dropped sales through gentle email reminders to customers to complete their checkout process.
They allow for selling across multiple channels, so you can set up stores on Facebook, Instagram, and Twitter, among other popular social media platforms.
This is not a beginner-friendly site, because they use a lot of technical terms that are not likely to be familiar to end users who don't also dabble in web development.
This store site doesn't come with a mobile app, so users can't buy from their phones on the go. This could negatively impact sales, as most people browse from mobile devices now.
Their interface is not very user friendly. If you want to edit your site, it will take some time to learn your way around their system.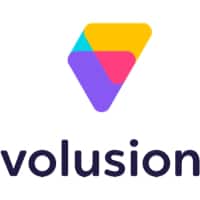 Another option for e-commerce is Volusion. They're a nice alternative if you don't mind a steeper learning curve, but go ahead and skip this review if your products are digital.
Volusion has a steeper learning curve than Shopify, because they try to do way more things. The editor splits your time between your storefront and the back end of your site. This leaves you clicking back and forth from one side to the other every time you want to change something, and there are no keyboard shortcuts for this.
They do try to reduce the burden of learning this editor by making everything color coded with icons. Their system is very visually pleasing, so if you're a visual learner, it might not be too tough to get used to.
They also offer a lot of supplementary screens, so when you want to add discounts or other features, they will offer a screen that allows you to set these piece by piece. With discounts, you can opt for price or percents, set the number, and apply it to specific products, categories, or the entire store. You can choose whether or not discounts require a special code and set the code word.
You can decide how limited the sale will be and set the duration, and whether or not the code can be used more than once. You can even tell the site what to name your sale.
Their analytical tools are fantastic, too. You can analyze based on search terms to figure out what your customers are looking for online and tailor your products to show up in their searches. This is extremely useful.
Design is important when it comes to e-commerce. If you've ever shopped in a messy, disorganized store you know how stressful it can be. You eventually have to flag down an employee and ask them to help you find something.
If you're lucky, they take you to the product. If not, they ask another couple employees and eventually give you vague directions and point in the general direction with an aisle number.
Imagine a poorly designed e-commerce site like that store, but since you're not shopping in person, there is no one to ask when you get frustrated and can't find what you're looking for. With the short attention span of the typical Netizen and the prevalence of well organized shops like Amazon, you will lose customers if you're not careful!
Volusion offers some great templates, but their supply is limited. They have 11 free templates, but under 50 total templates. Their paid templates are also pretty expensive compared to other places.
Volusion's support is offered via phone from 7 am to 10 pm CST. They don't offer any email help.
They offer tons of different payment gateways, so you can sell to niche markets and regional markets using their preferred local gateway.
Their SEO and analytical tools will help you promote and edit your shop. They can show you what is working and what isn't and where to target your advertising. They also let you know the most popular products and show you some trends in your store.
They have a mobile app, so you can edit your store from anywhere the second you discover something is broken or need to update inventory or appearance. This is extremely convenient for on-the-go small business owners.
No transaction fees! You will not be charged for transactions on your store, and they accept a lot of different payment gateways.
They don't have blog integration, so you have to find other ways of driving traffic to your storefront. This makes it more difficult to naturally integrate sales and forces you to get creative with marketing.
You can't sell digital products through this marketplace. This takes it off the table for a lot of current businesses, as digital products are extremely popular among artists and developers.
Their templates cost a lot of money, and they have far fewer options than other e-commerce platforms.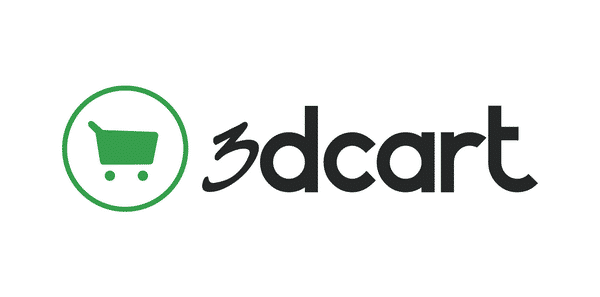 The 3DCart option is great for users who want an affordable Shopify alternative with a powerful back-end editor. It's got some occasional technical challenges to hurdle, but overall, I love it.
This product tries to make it easy for merchants without a technical background to use their features. You can even take advantage of a 15-day free trial to make sure you've learned everything you might need to know before committing. They also offer a setup wizard with video tutorials to help you learn to use their site.
The toolbar usually makes sense for organizing and editing, but a few of their features can be difficult to find. Discounts are hidden under the Promotion Manager tab.
Adding a product can also be difficult, since it requires more than a single step. You enter the product information and description, save the page, then add more advanced stuff in and adjust shopping, write SEO details, and more.
3DCart offers tons and tons of free templates. They have nearly 100 free templates to choose from, with an additional suite of premium templates. The advantage is that your site can be very easily customized, while the downside is that many of their free options can be a little too basic.
They have some fantastic SEO prompts. Using their tools will ensure that your site is easy to find and ranking well among Google searches.
3DCart has integrated shipping. You can connect your store to the largest shipping companies and make it easy to immediately estimate your shipping costs and send the products to their destination.
They offer more free templates than any other e-commerce platform, with nearly 100 to choose from.
This product can be kind of hard to use. Products require a two-step process before being added to the inventory, and discounts aren't easy to find and set up with this platform.
The platform doesn't include a mobile app, so it can be very difficult to edit while on the move.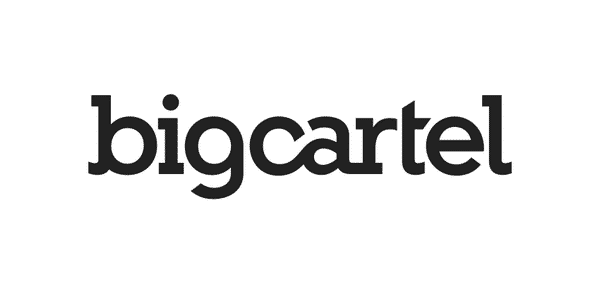 The main feature of Big Cartel is that it is truly a free Shopify alternative. It is a great option for artists, because it thrives when it comes to selling individual products.
The opening line to their page is, "We believe in the artist." Unlike larger platforms, Big Cartel hopes to be the small, niche platform that artists and indie brands prefer.
Unfortunately, Big Cartel did not account for the fact that artists and indie brands are likely to be much less proficient with coding and technology and have much smaller budgets when it comes to being able to afford web designers to do the work for them.
Their layout is a top layout rather than the industry standard sidebar. It uses icons to hide away the sub-menus, but these icons are not at all intuitive and don't really clarify which menu is located where.
Their onboarding process is very friendly for beginners, but once you get out of the tutorial mode, it becomes much more difficult. In order to maximize their features, you'll have to do some coding.
They offer 16 themes. They're mobile optimized, but you aren't allowed to tweak your mobile site at all; it automatically reformats itself. The designs are limited, but they are streamlined for artists and photographers.
Their designs also lack features like product zooms for images, videos, or customer reviews attached to logins. This makes it more difficult to retain repeat customers.
And to personalize and customize your theme, you will have to credit the code yourself. This limits customization.
This is the only platform for e-commerce that genuinely allows you to sell online for free.
This is the best site for artists and other people who sell individual products and commissions rather than mass marketing.
They are the hardest platform to use for end users who aren't proficient with coding. This is not good because their system is targeted towards one-time sales, and most artists don't have coding skill, so there's a mismatch. They know their weakness and attempted a remedy, because they also have a comprehensive onboarding system so new users can easily figure out how their system works and get up to speed, even when they lack technical skill.
They don't offer very many sales features, because they expect inventories to be mostly small, one-off sales.
Alternatives to Shopify: our conclusion
There are some great options out there for users who want something different than Shopify for their e-commerce needs. These are the five commonly considered alternatives, and each has its own set of advantages and drawbacks.
Knowing what you need will help determine what you choose, but I really think WooCommerce is the best alternative to Shopify.
This works flawlessly with a WordPress setup, and you can get that for only $2.64/month with HostGator (only with this link) along with a free domain name if you think is right for you.
That said, if none of the alternatives to Shopify jump out at you, Shopify is still a really great choice.