Last Updated on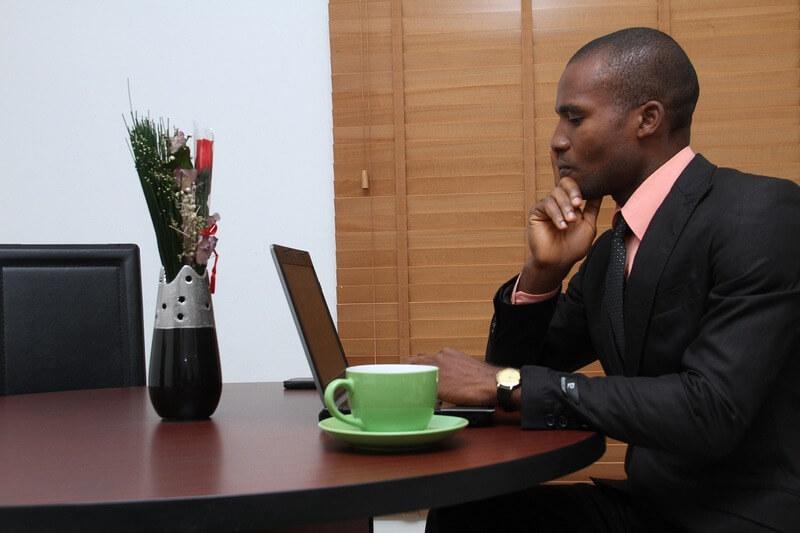 You started a great blog, and now it's time to make it work for you. You're looking into your options, because you want to get it right the first time instead of having to migrate between different hosts and platforms.
When it comes to updating, you want everything to be on point and keep up with the changing market.
Disclosure
As an independent review site, we get compensated if you purchase through the referral links or coupon codes on this page – at no additional cost to you.
Because of this, you're looking into some Squarespace equivalents and wondering whether there are any other sites like Squarespace. The good news is that there are some great sites very similar to Squarespace but with their own advantages. I have take the time to review some of them for you here, so you can make an informed decision.
How do these competitors stack up against each other? Let's take a quick look:
| Company | Plan 1 | Plan 2 | Plan 3 | Plan 4 | Official site |
| --- | --- | --- | --- | --- | --- |
| | | | | | |
| | | | | | |
| | | | | | |
| | | | | | |
| | | | | $299.29 (Advanced Shopify) | |
| | | | | | |
| | | | | | |
| | | | | | |
| | | | | $? (Custom pricing available) | |
| | | | | | |
| | $22.74 (PrestaShop Ready) | | | | |
| | $0 (Free but has transaction fees) | $0 (Free but has transaction fees) | $0 (Free but has transaction fees) | $0 (Free but has transaction fees) | |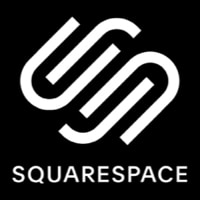 Before we get into the alternatives and their reviews, let's take a quick look at the features of Squarespace.
Squarespace is pretty comprehensive. It's a one-stop shop for website hosting, building, and even includes e-commerce integration with certain packages.
They offer around-the-clock support, so no matter what time of day or night you're looking for help, someone will be there to answer.
They offer some of the most professional designs you can find, but they come at the expense of a lot of features. It's a good mix between templates and customized options.
In fact, they are one of the sites that allows you to change your mind after a site goes live if you don't like your template. They can integrate it into new designs without losing your content so that you can keep up with market trends.
Their system is designed to allow you to adapt to changes in the market quickly, without losing viewership or dropping in the Google page ranking system.
They have a fantastic e-commerce system that doesn't nickel and dime you out of every single commission until you're left with nothing.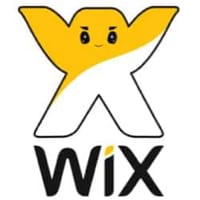 Wix is a really solid alternative to Squarespace. They are modern, with professionally designed templates. Their builder and design are made for people who aren't used to coding and have very little technical skill.
They are one of the most user friendly website builders available on the market. Their drag-and-drop system allows you to customize every single aspect of your site by hand, down to the smallest detail! They also support a lot of third-party apps and plugins, so if further customization is necessary it's easy to find what you need.
The customization options can work for or against users. While it's amazing to have the freedom to place every single detail in your site, you can easily get carried away and spend way too long changing tiny details of your site over and over again and making unnecessary changes just because you can.
Their integrated e-commerce allows you to operate a store out of your website, although it isn't built for giant marketplaces. Small artists, photographers, and businesses will find that their e-commerce system is as intuitive as their website builder.
Wix is designed for beginners. Their drag-and-drop editing means that you don't need to know a single line of code to craft a great site!
Wix is full of options. If you want to get started quickly, you can use their automated design to grab a template for your business needs. If you have more time on your hands, then you can completely change every single piece of your site until it is custom built just for you!
Wix is a firm believer in back-up plans. They back up every single save of your website, so if you don't like a change you made, or something breaks, you can very easily restore to a previous (working) version of your site! They also have a global undo button for those giant mistakes.
They charge for their convenience. They know that a lot of beginners use them because they're so easy, and they make sure to charge a small enough price that it is better to use them than a paid developer, but still hefty enough in comparison to some competitors.
Your template is locked into place once you finish your site. They aren't able to import any changes you make when you swap templates, so make sure you love what you pick!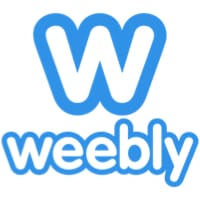 Another great site is Weebly. They are extremely popular despite being a bit less well known than Wix and WordPress (which I'll talk about next) and will likely be a great option for someone who wants to balance ease with design.
Beginners will love Weebly, because they also don't require you to hire a developer or know how to code to get the site built. Their drag-and-drop system has less features than Wix, but this is great for people who can get overwhelmed by too many options.
One of the cool things about Weebly is that they allow you to access the source code instead of locking it down and calling it their "proprietary system". This means you can track how changes work, save your backups, and maybe even learn some coding tricks!
If you end up not liking your template, Weebly will let you change it. Their system can import all of your content to the new template.
Weebly's basic e-commerce plan rivals their competitors' paid plans. While it is more difficult to manage than alternatives, it offers a lot more features. Learning the back end isn't too difficult, because their interface is designed with end users in mind.
They also offer total social media integration. When I say "total", I mean it. You can incorporate nearly every platform into your website. This makes for fantastic customer service, because you can even put a live chat feature on your website that allows your browsers to contact you directly and immediately by Messenger if they have any questions.
Their support team isn't restricted to premium users, either. Everyone can access their chat support. Premium users can talk to representatives on the telephone during regular hours.
Weebly offers seamless integration of social media, e-commerce, and blogging features. Your site doesn't need dozens of plugins slowing it down to have plenty of features available.
They have an easy-to-use, drag-and-drop design system with just the right mount of features!
Weebly has some fantastic marketing tools, including emails, visitor tracking, and integrated live chat support options so that your visitors can reach you at their convenience.
They allow you to import designs from other places, so if you're in love with your current design and just want a new platform to host it, that's fine with Weebly!
Their e-commerce system is less user friendly than other sites, because it requires manual updates and a lot of back end work instead of intuitively updating.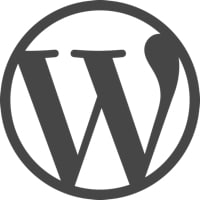 WordPress is the largest host on the market right now. In fact, they boast that they host nearly half of all websites currently online. That's a huge number. They're so big because they are free and open sourced. While this is great for hosting, it's not that exciting for an end user. A lot of businesses will find themselves quickly overwhelmed without a developer to help them through the process.
The good news is that there are plenty of people to walk you through the process. Because of their huge user base, there are tons and tons of helpful tutorials and forums online for people who need some guides and walkthroughs while building their sites. If you have a question, their support pages probably already have the answer.
With nearly 100,000 plugins and growing, you are sure to find the solution to whatever you need for your website. They've got everything!
This option allows for complete control over your site. You design it, you make it look exactly how you want it to, you are in charge of updating plugins for security, and you optimize it for maximum performance. There is nothing holding you back from what you want out of your site.
They have tons of plugins for e-commerce. Their biggest, WooCommerce, is currently one of the largest e-commerce options online. If you aren't fond of it, or need something different, then there are tons of alternatives in the marketplace. Just pick the one you like and add it!
Because they host so many sites, they have a huge target on their back. If WordPress gets hacked, your site is at a major security risk. Make sure you update all of your plugins and site code as soon as updates are made available so your security features don't fall behind and end up prey to attacks.
The larger community of contributors makes quality control pretty much impossible. There is no filter and nothing but online reviews to tell you whether a plugin is amazing or a piece of junk. Backup your site before installing anything new to avoid breaking anything.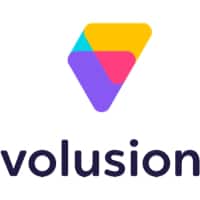 If you're looking for Squarespace alternatives specifically for e-commerce, Volusion is a great option. Despite a steep learning curve, may users are recommending this platform.
The Volusion editor requires you to split your time between your storefront and the back end of your site. They don't offer any keyboard shortcuts, so this can be time consuming and overwhelming for newbies until they begin learning the layout.
Their system is visually appealing, and the toolbars use a series of icons and graphics to help you navigate. They also have built-in hand holding, and their screens will walk you through the process of dictating discounts.
You can set sales and discounts based on product, category, or the entire store. The tool allows you to set the duration and percentage and dictate whether it is an open sale or requires a promotional code.
They also have some great search engine optimization (SEO) tools. Their analytical toolkit lets you discover who is buying what, which items are setting trends, growth in popularity, how long shoppers stay around, and more.
Volusion has an eye for design that will match any web builder platform. They offer extremely beautiful templates with completely optimized code and allow users to tweak them and customize their e-commerce sites.
They offer telephone support from 7 am to 10 pm CST, but they don't have any email support. Talk to their people or use the online forums.
Unheard of in the e-commerce field, Volution charges no transaction fees! You worked hard to make that money, and they think you should keep it.
Their vast expanse of payment gateways allows you to penetrate niche markets in regions nowhere near your headquarters.
Their mobile app is a great feature. It allows you to manage your site on the go. This makes for smooth inventory management and a seamless website.
Their tool kit can show you where and how your page is ranking. They will help you manage keywords, even seeing what users are searching for, so that you can drive more traffic to your site.
They don't integrate with blogs. This means that if you want a full site, you should look elsewhere.
While their templates are gorgeous and very customizable, they offer very few of them for free and charge a good deal of money for their pro templates.
Which are the best SquareSpace alternatives: our conclusion
Knowing which Squarespace alternative is the best choice for your business largely depends on knowing your needs.
Are you looking for an e-commerce platform or a blog? Do you want to customize it or are you content using templates? What's your budget, and do you want to do it yourself or hire a designer?
No matter which of these Squarespace alternatives you choose, now you know exactly what you can expect and can make an informed decision about what best fits your needs.


Our #1 Choice For Hosting Blogs
62% Off Exclusive Offer Applied at Checkout