Last Updated on
Homestead is one of those web hosts that flies under-the-radar. They've been around for a long time, since 1996, but they've never made a big splash in the web space, and with stiff competition out there like Weebly, Wix, and Squarespace, you might be wondering if this service is even worth the time to consider.
They certainly seem to offer what an inexperienced web neophyte would be looking for to create their first site. They've got a website builder, they have hosting plans with varying levels of resource allocation, but something seems off.
Disclosure
As an independent review site, we get compensated if you purchase through the referral links or coupon codes on this page – at no additional cost to you.
Most Homestead.com reviews pick up on this, and, to say the least, they are not kind. So what gives? Why is Homestead getting left in the dust? We're going to see if we can find out in today's Homestead hosting review.
Let's get this out of the way first. Those negative Homestead website reviews are right on the money. This service isn't bad, per se, but it is outdated.
Homestead web hosting is bland, devoid of meaningful features, and pales in comparison to some of the better options out there. At best this is a 2/5.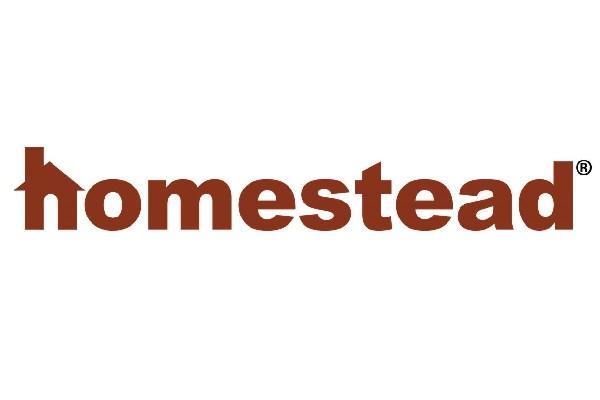 Homestead offers threadbare functionality, and even some of its positive features feel like "lite" versions of more complex systems that are already on the market.
They're not all bad, though, they've actually got a few perks that are worthwhile.
Homestead reviews: pros & cons
Their site builder works online and offline (Sorta)
At first, this seems like a big plus. If you can download their software, that means you can use it on the go, anywhere, then upload your site once you're done making all the tweaks you need, right?
Wrong, unfortunately. While you can download the site builder, you then have to be connected to the internet to use its features. This completely negates the reason you may have downloaded it in the first place. To top it off, the site builder really isn't anything special.
You can choose from some scant templates, but to be honest, they don't have much going for them. Most look like they are stuck in the early 2000s, and are in critical need of some updating.
You can then drag and drop a few page elements, which, for the most part, is clear and easy, but everything feels clunky, out-of-date, and a chore to operate. You can't set global styles for your text and other options (meaning you have to change each one individually), and the options for editing photos and the like on-page are minimal, to say the least.
Just take a look at a video of the web-builder in action and judge for yourself:
Additional considerations
I will say this about Homestead; they do make it easy to perform analytics on your site. No need to install any third-party software at all.
From the get-go you can see how many people are coming, when your peak traffic hours are, what content is doing the best, where visitors are being referred from and much more. It's a shame such well-thought out tracking isn't supported by more full-featured hosting and design software.
We've partnered with GreenGeeks – the only Eco-Friendly Web Hosting company (powered 100% by wind energy) that runs a 300% Green Hosting platform. 
By signing up through us, you can benefit from a FREE domain name and tons of freebies. 
Get your Eco-Friendly site up and running now starting from as little as $2.95/mo

Plans offer few resources
Homestead gives you a choice of three different plans. Sounds good, but the plans don't get you much in the way of resources and are priced too high for what they do offer:
Starter: $7.99/month. 25MB Storage. 5GB Bandwidth. 1 Site/5 Page Limit.
Business: $22.99/month. 5GB Storage. 100GB Bandwidth. 3 site/100 Page Limit.
Business Plus: $62.99/month. 10GB Storage. 500GB Bandwidth. No Site/Page Limit.
It really seems like they're nickel-and-diming customers for the scantest level of functionality. Not a great strategy, especially when you can get much more from Weebly, Wix, Squarespace, or just about any other site builder/host on the market.
They charge for building an online store
Do you want e-commerce solutions? Then you pay extra. $14.99/month just to build a simple store with limited options. No inventory management. No coupons or sales for your customers. No built-in shipping options.
These are features that come standard with other web hosts, and Homestead has decided to make a run at squeezing extra coin from clients for the most basic of services.
Most web builders nowadays will automatically generate a mobile site for you. At the very least, they'll provide you with a mobile preview so you can tweak options until you get it right.
Not so with Homestead. They make a minimal effort to help you get your site mobile-ready.​
Additional considerations
Whether you're importing your site from elsewhere or trying to export your site from Homestead, don't expect much in the way of assistance. They could let you export files to another format to use across the web, but no, they haven't even taken that basic step to help out clients.
Homestead is a web builder from a bygone era. They haven't kept up with the times, and it shows. It doesn't matter if you're a pro web builder or a newbie just starting your first site, there are way better options than Homestead that would be a much better investment of your time and money.
Would you like to break free from the restrictions of most site builders? Then we've got just the right host for you…