Last Updated on
Even as recently as a decade ago, building a professional online store took weeks of time and books worth of industry knowledge to implement effectively. Thankfully, such heavy lifting is no longer necessary thanks to modern eCommerce platforms. Shopify and GoDaddy are two eCommerce solutions that many business owners seek out when it's time to make the jump online.
Some business owners pit Shopify vs GoDaddy, but each platform provides their own benefits that may be geared towards your specific business goals. Both small and large business owners voice concerns about price, security, and eCommerce functionality.
Disclosure
As an independent review site, we get compensated if you purchase through the referral links or coupon codes on this page – at no additional cost to you.
To help every business owner succeed online, I've created this updated side-by-side comparison for these two leading eCommerce platforms. Once you finish reading, you'll be more informed when it comes time to select your next eCommerce solution.
Shopify vs GoDaddy pricing
Price is often high on a business owner's priority list in order to maximize online marketing potential. If you're looking to make sales and advertise online for the long term, you need to select an eCommerce solution that not only fits your needs, but also fits your budget.
In so many words, Shopify is an undeniably pricier eCommerce solution. With plans ranging from $29.00 to $299.00 per month, Shopify might give some small business owners (and price-conscious large business owners) a touch of sticker shock.
But don't let the high initial cost dissuade you. This high per-month price tag translates smoothly into an unmatched portfolio of features specifically designed to enhance eCommerce services. For example, Shopify allows you to post an unlimited quantity of products, no matter what price package you purchase.
Shopify also allows you to create several different sales channels through one integrated system, including through social media and other major online marketplaces. When you dig into the core eCommerce functionality (more details below), you'll start to see that this higher price point is justified to a degree.
GoDaddy's pricing plans are built into their larger website builder system, starting as low as $5.99/month and going up to 17.99/month for top tier plans. While this is under a sixth of the price of Shopify's lowest cost package, GoDaddy's tradeoff is the inclusion of fewer eCommerce tools.
That being said, the basic features still add up to a solid eCommerce platform. With tools like on-the-go editing, search engine optimization (SEO), and mobile-friendly site layouts from day one, GoDaddy manages to maximize the website component of its platform while retaining a moderate price point.
GoDaddy's entire line up of package options are cheaper than most packages from Shopify, to be sure. But when it comes to considering both cost and basic features together, Shopify takes home the blue ribbon. For those interested in building a long-term online business model, Shopify's basic features justify its considerable price point without much need for extra rationalization.
However, for price-conscious business owners, GoDaddy may still be a worthwhile option, especially if you are only beginning to experiment with online sales or are already using GoDaddy for your primary website.


Our #1 Choice For Hosting Blogs
62% Off Exclusive Offer Applied at Checkout
GoDaddy eCommerce vs Shopify eCommerce
Beyond basic functionality, you will need a full set of eCommerce tools that will help return a healthy profit on your online investment. When it comes to the GoDaddy store vs. Shopify, you'll quickly see how these core functions can separate the achievers from the imitators. eCommerce functionality is the meat of the meal when choosing between online retail options, so be sure to take extra time to evaluate your individual or business needs before settling on a given platform.
Shopify's eCommerce portfolio is among the best in the business, no matter what size business or sales operation you run. Specialized staff accounts, fraud analysis, point-of-sale hardware and apps, up to 74% shipping discounts…all of this is possible through Shopify's devoted eCommerce business model.
One positively crucial eCommerce function that many new online sales people overlook is the need for an SSL online certificate. When integrated into your online store, this certificate ensures that all customer information remains safely encrypted and out of the hands of malicious parties. Shopify includes a free SSL certificate with every new online store, an offer that few other web hosts can compare with.
In general, GoDaddy incorporates eCommerce functionality as a secondary priority, placing it behind overall website stability and security. That being said, GoDaddy still incorporates several tools that can really boost your online sales potential.
GoDaddy's simple web builder interface makes integrating a PayPal button quick and simple. In the same vein, several upper-tier GoDaddy plans incorporate search engine optimization for platforms like Google My Business and Yelp. In addition, GoDaddy can help you sell your products or services on a wide range of popular websites including Amazon, Etsy, and eBay.
Shopify vs GoDaddy online store winner
No matter what line of work you engage with, you certainly know the value of using the right tools for the job. For that reason, Shopify again excels when compared to GoDaddy.
While GoDaddy offers several useful tools for marketing your inventory, Shopify goes the extra mile by simplifying and streamlining the full sales process—from point-of-purchase, to shipping, to payment collection. When it comes to comparing Shopify and GoDaddy's online store capabilities, there's simply no comparison to be made. Shopify is the best.
Shopify or GoDaddy for onboarding?
Both Shopify and GoDaddy want to get you in the front door in order to try out their respective eCommerce tools and platform. This onboarding process in different for each platform, but each will work equally as hard to entice you to stick around for good. If you're a business owner, it is certainly in your best interest to give each platform a try in order to gain hands-on knowledge of how each system functions up front and "under the hood".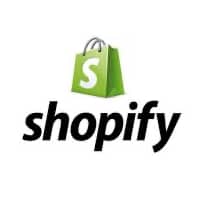 Shopify is so confident that they'll win you over with their industry-leading array of eCommerce tools, they offer first time users a 14-day free trial of any of their online store packages.
Once you're in the door, Shopify offers a collection of helpful tutorials that will help you have your online store up and running in just hours. While Shopify has far, far more features to reckon with, you'll also find that Shopify does all in its power to lower the learning curve, including access to its customer service lines by phone and email.
GoDaddy goes a step further than Shopify in this category as it provides a full one-month trial of their online store building software at no cost and with no need to input a credit card number. Once you input some basic information, you'll find that GoDaddy's website building tools follow a logical flow from task to task.
This process will move pretty quick, in part because GoDaddy incorporates far fewer features than Shopify. However, because GoDaddy focuses on a tight set of core features, you'll find that you are able to master and manipulate these tools to your liking in succinct period of time.
When it comes to setting up and adjusting your new eCommerce environment, GoDaddy manages to provide both the time and space to make it all happen. With a full month trial, you'll be able to set up your new online store on your terms (a crucial consideration for a busy business owner). If you're looking for an eCommerce platform with a minimal learning curve at the beginning, you'll find GoDaddy to your liking.
GoDaddy or Shopify for design?
As with most website building programs, both Shopify and GoDaddy make use of modular design tools. While making a well-designed website can take time and a good deal of effort, making an aesthetically pleasing website is simple with these tools in your digital hands. Both incorporate different design philosophies that you should consider before beginning to build your online store.
Shopify uses a template system to build the visual base of your online store. These templates run the gamut when it comes to appearance and functionality, making them ideal for shops and service providers of all stripes.
However, the possibilities do not end there. With a bit of CCS coding knowledge, you can take your online store's appearance and functionality to the next level, because Shopify allows you to edit individual page code. For even more potential, you can also integrate Shopify's proprietary coding language, Liquid HTML.
Even if you choose to forgo custom coding, Shopify provides plenty of design options that will make your online shop distinctive and memorable.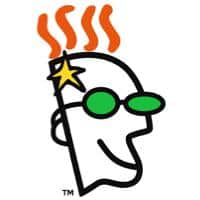 GoDaddy focuses on convenience and simplicity in its overall design motif. GoDaddy also incorporates templates, though it relies much more heavily on these presets to guide your online store design process. GoDaddy is used by thousands for eCommerce stores, so there are hundreds of templates available for you to work from and customize.
This plays into GoDaddy's overall simple onboarding process, as these templates require no special knowledge to implement with poise. In general, this setup is best suited to those without any knowledge of CSS coding, or those who want to maximize their online store's appearance across desktop and mobile platforms.
Though GoDaddy has a more user-friendly design interface, Shopify takes home the gold in this category for its limitless cap on design possibilities on their platform. If you can imagine it, you can design it on Shopify with a little research and experimentation. But if you don't have the time or the desire to take on such a task, GoDaddy's simple template system may also suit your needs effectively.
Compare Shopify and GoDaddy security
Just as with a brick-and-mortar store, security is essential for encouraging customers to buy and protecting profits thereafter. Online stores are no different in this regard, so you need to ensure that your online store incorporates a level of security that matches your expected level of online integration.
The longer you sell your wares or your services online, the more likely you are to be the target of nefarious groups. For this reason, you need to seriously consider security when selecting your eCommerce platform.
Shopify puts a premium on eCommerce security, exemplified in its wide range of anti-fraud and customer protection tools that come standard in all of its online store packages. This includes a free SSL certificate with every website purchase, ensuring that all customer data—including names, address, and credit card information—is safely encrypted. Moreover, this certificate acts as a guarantee to your customers that they are shopping and buying on a legitimate store, not a cheap imitation.
In order to attain PCI standards, Shopify also maintains a vulnerability management program for its entire network, as well as performing annual on-site assessments to ensure continuous compliance. Shopify puts in the extra work to make you and your customers feel safe on their platform.
GoDaddy's approach to security derives from its core business as a web host. As such, their online stores incorporate malware and blacklisting services. GoDaddy's pre-installed security portfolio also guards against DDoS and brute force attacks to keep your store safe from malicious actors.
GoDaddy users also have access to Sucuri, GoDaddy's in-house vulnerability identification and reaction program that runs natively on every hosted website. This program doesn't require extra assets to install and intuitively quarantines identified threats during its daily checks. GoDaddy also ensures that if their own software is unable to address a threat, their engineers will work to resolve the problem no matter how long it takes and at no additional cost.
While GoDaddy offers an impressive number of individualized security protocols, Shopify wins in this category given its unique focus on combating eCommerce-related threats.
While anti-malware and anti-DDoS protocols will be important to the long-term health of your online store, they pale in comparison to the very specific threat posed by identity thefts and credit card fraudsters each day online. Shopify's SSL certificate and PCI certifications show that it is continuously committed, not only to your online business' welfare, but also the trust of your customers.


Our #1 Choice For Hosting Blogs
62% Off Exclusive Offer Applied at Checkout
Shopify vs GoDaddy eCommerce: who is best?
GoDaddy vs Shopify both have good features that can help eCommerce operations flourish but at the end of the day, Shopify does more for eCommerce functionality. GoDaddy has affordable pricing and a low learning curve, but Shopify's bag full of customizable designs and security puts them on top.
There's more to compare between Shopify and GoDaddy than I could cover in this article alone. For more information and comparisons between these two eCommerce platforms, check out the table and video below: