Last Updated on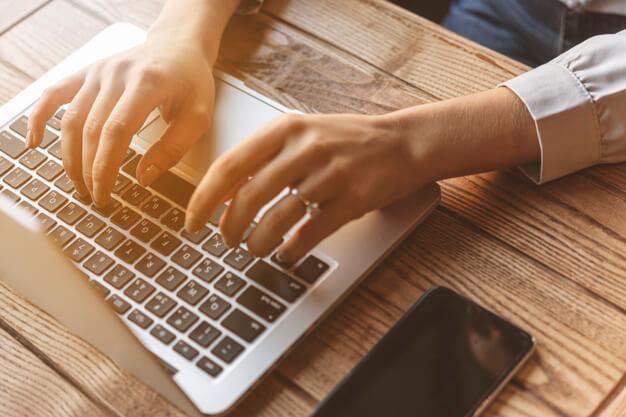 These days there are tons of great website platforms available. Finding the best website builder for artists can be a bit daunting of a task, especially if you're not technically proficient at all (or just a little).
It's okay to admit that you are completely overwhelmed and need some help. We're here for exactly that reason.
Disclosure
As an independent review site, we get compensated if you purchase through the referral links or coupon codes on this page – at no additional cost to you.
We offer all kinds of help for your Internet needs. From reviews of the best hosting options for small businesses to getting more traffic for your site, our goal is to answer any questions you might have. After all, your strong suit is creativity and you just want to be able to focus on your art!
In this article, we will review the best website builders for artists. Whether you want the best DIY website builder for artists or the best website builder for artist portfolios, we have you covered. When you finish reading, you'll know the best platform for your artist website and feel confident launching your art portfolio software.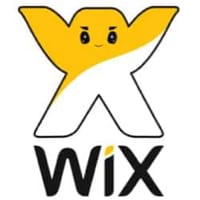 There is a lot to love about using Wix. Their templates are well suited to artist needs because of how beautiful their designs are. They even provide several templates that are specifically designed to help showcase artist talent and host full portfolios.
They are one of the most user-friendly website building platforms on the market, too. Thanks to their simple drag-and-drop system, you can create a custom website without needing to know a single piece of code! Their app provides additional features when their basic editor falls short and always automatically backs up your data, so you don't have to worry about whether or not your perfect portfolio is saved somewhere.
The website does have a few drawbacks, so it is important to know the limitations. Let's look into some reasons you might need to find a different platform builder than Wix for your portfolio needs.
They can be a bit expensive, especially for artists and creative types who don't necessarily have a steady business income and cash flow. They price themselves based on knowing how convenient they are to use. If you're just getting your name out there and don't have a fully sustainable income from current business, you may need to find a cheaper alternative until you can grow into this platform.
The other drawback is that you're stuck with the template you chose. Artists are constantly innovating and redesigning and they want creative freedom. We know that. That makes it really frustrating for users who want to redesign their portfolio after the website goes live without redesigning the entire site. If you know you like to change your mind a lot, Wix probably isn't going to be a good choice for you. However, if you like being able to completely customize every aspect of a template, you're going to love it.
Wix does have a small ecommerce platform, too. You can sell both physical and digital products, so whether you're doing paintings or digital reprints of your photography, they've got you covered. They take multiple payment options through their site, so you can get paid through credit cards, PayPal, and even offline options. Their system allows your clients to create accounts, so they can store their payment options and favorites to make repeat business easy.
They have their very own art store, which caters specifically to the artists using the Wix platform. The store has even more templates and lets you frame your art beautifully. Build your gallery, then manage all your products in one place.
Wix is very user friendly and doesn't require you to know anything about programming or coding to make a gorgeous site.
Their drag-and-drop system gives you complete control over your templates and designs. You can be as artistic as you want with placement, sizing, and images and their templates will accommodate you with ease.
Wix has some great options for artists specifically. They allow for a lot of color and font changes, and even let you animate your text! Their artist templates are creative and sleek, so your portfolio will have the perfect balance of creative and professional.
Wix stores every version of your site that you create and lets you revert using their global undo feature. If you get a little bit too creative with your new design and end up hating it, this allows you to go back to the older version with the click of a button and start over again.
You pay for the ease of use. Their pricing models are a bit more expensive than competitors because they know they have a lot more templates and give you much more creative license over your site. This can hit budgets pretty hard if you're just getting started.
Once your site is live, it's locked into place. You can customize that template as much as you want, but you can't have a whole new template without completely redesigning the entire site.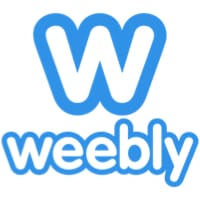 Weebly has a great set up for designers and artists, including a free option on their platform. They are perhaps less well known than Wix and Squarespace, but nevertheless pack as much punch and have earned their spot at the top.
Weebly is another WYSIWYG (what you see is what you get) drag-and-drop editing software that requires no coding. They don't offer quite as much creative liberty with their customization options as Wix, though, so if you want complete artistic control then look for a different option. This is your best choice if you want something fast and functional that still looks sleek and professional.
Weebly can even help you learn a little bit of code if you're looking to expand your skill set. This platform actually allows you to have access to your template's source code, so you can get a peek behind the curtain and see how code changes with your tweaks.
One of the cool things about Weebly is that you can change your template after your site goes live, so if you don't like what you did, you can revitalize it without losing everything! They offer a portfolio tool with tons of prefabricated templates that will showcase your artwork with ease. You can also add image galleries, forms, HD video, and edit images, so artists love it!
Weebly's ecommerce system is good. Their basic plan offers a lot of features that most other platforms will charge you premium pricing to access. The downside is that in comparison to other options, their ecommerce requires more finesse on the backend. It's not quite as intuitively designed as other options and their checkout system isn't as streamlined. This can be a bit frustrating for designers who want their whole site to flow artistically.
They do allow for social media integration, which is awesome for grass roots artists. You can even connect Facebook Messenger directly to your website to offer Live Chat with traffic in case they have any questions. This is a nice way to snag extra clients, especially if you say hello and let them know that you take commissions.
They have a very active community, so you can probably get your questions answered quickly in their forums, but whenever you need it, their support is available.
They have a great, structured design system that lets you drag and drop your content where you want it, giving you great control over your design layout.
You can import designs from external sources! This means that you aren't locked into their choices if you've got something unique already that you want to keep. They let you 'do you'.
Weebly can really help you market to your traffic base. You can promote through their internally organized email lists and integrate your site with social media channels. They will even give you the data on your campaigns to let you figure out which ones are the most successful.
Weebly is built so that you can smoothly add blogging to your site. This will help establish you as an expert in your field and let people get a window into your creative process.
Weebly is great with SEO tools, so you can get your portfolio seen and ranked well in search engines.
Their ecommerce system is not as intuitive and seamless as other options. This can be frustrating for creative types who just want something pretty and quick to sell their art.
They don't offer you the same complete control as Wix over their templates. If you want absolute control to take your base template and completely redesign every aspect of it, this isn't the best option for you.

If you are a photographer, then you will be blown away by the SmugMug platform! This is absolutely perfect for photography needs. It is quick and easy to design your perfect, gorgeous portfolio and get it ranked for everyone to see.
When it comes to website builders, SmugMug is small potatoes, but that's because they are highly specialized and cater to a specific group of users. In terms of photo hosting sites, they rank third after Flikr and 500px, coming in ahead of Zenfolio and IM Creator when it comes to unique daily page views.
They are pretty easy to use, too. Creating a site has fewer questions and steps than ordering a complicated drink from Starbucks. The flip side of this is that their default template is nothing to write home about. While visitors may enjoy the familiar layout, the truth is that very few artists want their portfolio to reflect the cover photo and profile image aesthetic of Facebook. Make sure you choose a template – it's worth the extra time to look more professional.
The content block system can be frustrating for artists, too. It doesn't let you resize anything, so images have to fit the frames pretty exactly or you end up with awkward and ill fitted portfolio pages that look like an amateur designed them and may detract from the quality of your work.
One of the things that makes their start up so fast is that they allow you to import your work from other places online. This feature supports Flikr, Amazon Drive, and Dropbox imports, so you can bypass having to save them to your hard drive entirely. Just link the accounts, select the photos you want to import, and let the magic happen. Then, use the built-in SmugMug file manager to place them in galleries.
Their support team responds to your emails around the clock, answering every day except Christmas. They have a huge database of knowledge that helps you learn to manage, sell, and edit your content. They have video tutorials for visual learners and a business school that will teach you how to integrate your ecommerce and drive sales.
The downside is that you have to wait for these emails. It's easier to be able to pick up a phone or chat with a person in messenger than to send an email. Email means waiting for individual responses and follows ups, possibly by different people who don't know the trail of questions.
They offer some industry plug-ins, like Adobe Lightroom, so you can edit and manage your images from the platform itself. This option also allows you to add watermarks to your images, ensuring that no one will steal your work or use it without your permission.
Their portfolio templates are gorgeous. They know that they are catering to artists, so they have really stepped up the game compared to general site builders that cater to multiple industries.
You can publish very quickly without entering any credit card information or picking a template. Just use their default template and have your images ready to upload, and you can be online within an hour.
They have a great ecommerce system that is designed for artists. You can turn your portfolio itself into a print store, allowing your traffic to buy whichever options they love right from the portfolio view. If you spring for premium options, you can even sell digital downloads and gift wrap packs of multiple prints.
They don't offer a free plan. Their rates are pretty low for their basic options, though, so it may be well worth the nominal fee to use a platform that was designed specifically to showcase portfolios.
They don't have as many templates as their competitors. If you're not a photographer or the type of artist who utilizes a visual portfolio, then they aren't going to be as good for you as the more generalized website builders.
They don't offer quite as much control over customizing their templates as other options. They use a content block system, which allows you to move and delete blocks of content but won't let you resize them. It's nowhere near as intuitive or flexible as the other drag and drop builders.
Whether you're an artist looking to build an engaging portfolio website or an online store to sell your creations, you have options. There are lots of amazing website builders to help you create the perfect website for your artistic endeavours.