Last Updated on
Having trouble choosing an e-commerce solution for your online store? Join the club. It's one of the most challenging aspects of setting up a site. If you're like many, you've seen or heard of a few services, wondering if they're right for you.
Today, we're going to delve into the specifics of one such service, Shopify. It's the largest player in the game right now, but is it all it's cracked up to be?
Disclosure
As an independent review site, we get compensated if you purchase through the referral links or coupon codes on this page – at no additional cost to you.
Let's investigate, and see where it stacks up in our review on Shopify. We'll also take a look at the process of setting up a Shopify store, in case you're interested in giving them a go.
Overall Shopify Ratings
Since you're probably eager to know the answer right away, I'll tell you. Shopify is worth your time. If we're talking star ratings, I'd give it a 4.5/5. There are a few minor quibbles here and there, but it hits all the right notes. Allow me to explain…
Shopify Review
Shopify and every other e-commerce solution have several categories you can use to judge its worth. These range from the user interface to the number of themes and beyond. Shopify rates highly in many of these criteria.
Pros
Shopify Has A Lot Of Themes.
This is one of their most touted selling points. There are over 100 themes and counting. Some are free; some cost a small amount to use. All look professional, and the variety means there's likely something for everyone.
"What's the big deal with themes?" you may wonder. "Shouldn't it be about what's in the store?" Perhaps, but look at it this way. When selling products online, making a good first impression is one of the keys to converting.
Let's say a prospective customer comes to your online store and sees a disorganized mess. Will they be more or less likely to explore your online store? Precisely. A good looking store is attractive to shoppers and makes them more willing to buy.
In addition to looking good, most Shopify themes present items in a way that's easy to read. Take the free "Minimal" theme, for instance. Shopify says that they designed it as "a simple, clean design that keeps the focus on your products." They weren't exaggerating.
There's no fat and no clutter with this layout. Product information is upfront, easy to absorb, and hits the customer right away. Once their focus is firmly on one product in your lineup, they can scroll through the rest with the theme's slideshow feature.
Taking a look at the theme's other perks, you can see that Shopify has put a focus on helping you make sales. Customers can zoom in on a product to get a better look. They can see related products displayed nearby. You can even put your best products upfront to make the best impression.
You don't just have to take my word for it. Look at the Shopify reviews for this theme. It's currently sitting at 86% positive, and the top comments reiterate the benefits:
"The Minimal theme is thumbs up. Recommended for having relevant and necessary features and clean outlooks of an e-commerce site."
Remember, this is just with a Shopify free theme. The paid themes provide an even greater degree of functionality. Let's take a look at the "Testament" theme, one of the most popular. Supposedly, it's "ideal for stores with large imagery and featured collections."
Right away you can see what they mean. The theme features a prominent "hero image" front-and-center. Below, a clean, rectangular layout of the most relevant items.
The theme includes four "styles," each one geared for a slightly different audience. The classy Genesis and Deliverance options for high-end tastes. The Exodus style caters to modern users. Revelation offers something more casual.
The theme features advanced options not found in many of the free offerings:
Video slideshow
Color swatches for products
Product quick view
Collection sidebar
Advanced navigation
Sticky navigation
Again, the opinions of the theme are overwhelmingly positive. 100% satisfaction, in this case:
"This theme is amazing. It's beautiful and highly functional across all devices. And the support is incredible – response time is fast and fixes are immediate. Would highly recommend."
According to their marketing blurb, all Shopify themes come with:
Mobile-friendly design
Search engine optimization
Social media icons
Drop-down navigation support
Built-in styles and color palettes
Free theme updates
And so on and so forth. Browsing through the multitude of Shopify themes reveals more of the same. The themes are well designed. They make it easy to navigate your store setup, and they are well received by users.
Tracking down the right theme is easy as well. Shopify has plenty of criteria for you to filter your search to locate what you need.
You can sort by free or paid themes. You can browse the themes alphabetically. You can even view the themes by industry, price, or popularity. If you're feeling gutsy, have Shopify select a theme for you at random.
The point is that the themes are all solid, and this forms a good backbone for the rest of the service.
Shopify Has Plenty Of Apps.
Some Shopify customer reviews would put this aspect on equal footing with the themes. Having the ability to augment what the shop can do with apps is essential. In that regard, Shopify delivers.
They offer well over a thousand separate apps, all available through their app store. Like the themes, they come in free and paid varieties. Shopify breaks the apps into categories based on their function:
Marketing — These apps are for getting your name out there. They can assist with SEO optimization, email blasts, and more.
Sales — These apps help you turn browsers into buyers. They help you convert on sales and entice shoppers who may have abandoned their carts. More on that last bit later.
Social Media — These apps are for making the most of social networks. Grow your following, then turn those followers into paying customers.
Shipping — Why stress over shipping when you can automate it? These apps help you manage fulfillment so you can get your goods in the hands of anticipating buyers.
Inventory — Every shop needs to manage inventory. These apps make that process less harrowing than it would be otherwise. Know what you have in stock at all times and where it's going as well.
Accounting — Bookkeeping doesn't have to be a bear. These apps integrate with popular software like Quickbooks and Xero and keep your numbers on the up and up.
Customer Service — You have to keep customers happy. These apps are all aimed towards that goal. Chat support, email support, phone support, and more.
Reporting — Good intel can help you form a sound business strategy. These apps aid you in gathering statistics and vital info about consumer behavior. You can form your game plan around the information you gain.
Tools — Who loves interactivity? Everyone, that's who. These apps add the extra punch to your storefront for scoring conversions. Videos, 360° product views, smart search, etc.
Sales Channels — You can sell more when you're featured on more sales outlets. These apps get you on more sales channels so you can generate more revenue.
Now, I mentioned earlier that Shopify has apps for helping you deal with the dreaded "abandoned cart." Customers look around your shop, select a few items, but then don't follow through on the purchase. Demoralizing from a salesman's perspective, but there's now a way to persist.
Billed as the "#1 Shopify App Of All Time," MoonMail has a solution. The app lets you send a friendly but persuasive email reminder to customers who have abandoned their carts.
You can customize the emails with the WYSIWYG editor to create a moving message for your customers. You can save multiple templates and fine-tune them to different localities. You can even control the timing of the emails for maximum effect.
Among all the apps in the Shopify store, this one reigns supreme for tackling one of the most frustrating aspects of online selling. No store would be complete without it, which is why it is available free to all Shopify stores.
There are, of course, other apps that are also amazing, but MoonMail takes the cake.
Shopify Is Easy To Use.
Of the skills that people getting into e-commerce lack, proper web design often tops the list. Shopify understands this, and Shopify reviews all make a note of this.
It's why their platform is a breeze for neophytes and newcomers. Check any online reviews, and Shopify consistently tops the list for ease-of-use.
The interface is easy to use. Just check out this quick video and see how quickly one can set up a simple store with a few products:
Sign up, add some products, pick a theme, and presto. You've got your store, and you can start accepting/fulfilling orders. The themes are easy to customize and have plenty of variety, as we discussed earlier.
What's more, they don't contain any Shopify branding. You can rest easy knowing that your shop will look professional. They won't disrupt any SEO efforts either.
In fact, Shopify handles a good portion of the SEO for you. They incorporate all the clean code, title tags, and meta descriptions you'll need to get noticed in search engines.
When it comes to managing your inventory, it makes this easy as 1-2-3. From the dashboard, you can get to your products. There you can add, remove, and alter whatever you need.
You'll need a domain for your shop. If you're none too keen on "how to internet," this can be a daunting task. Shopify removes the need to hunt down and purchase a domain through third-party services, as you can do it all through their platform.
If you do want to go third-party for your domain, however, Shopify provides. They have plenty of walkthroughs for setting up a domain you purchased elsewhere to integrate with the Shopify platform.
If you have an e-commerce site that you built elsewhere, you can even migrate that to Shopify. There are considerations, of course, but Shopify makes you well aware of what you'll need to do to ensure the transition goes smoothly.
Simple. If that's all you're looking for in your storefront, you'll be well on your way. More advanced users, though, may want something more in-depth. Shopify delivers for them as well.
Shopify has a video training center to get you up to speed on certain concepts. Content marketing, SEO, pop-up shops, whatever you want to learn, they can walk you through it.
Perhaps my favorite among the many video series is the Business Mentor Advice. These are shorts from prominent thought leaders breaking down what it takes to attain success. They've got videos from Tim Ferris, Daymond John, and more.
They tackle a whole gamut of subjects. From launching a fashion business to managing your time, they offer up everything a budding entrepreneur would need to achieve greatness.
If you'd prefer to do some reading, Shopify also has a series of guides that you can view at your own pace. E-Commerce Analytics and Small Business Marketing are just a few of the topics on offer. You can learn what you need to make your store profitable and beat the odds.
Adding on to these "official" resources is the Shopify community. If you've got a burning question you can't seem to find the answer for, the community can lend a hand.
They have an expansive forum covering every Shopify topic imaginable. You can post on the discussion boards and learn more about Shopify as you go. Chances are if you can think of it, a forum user has covered it before.
You can follow the community on social media for quick advice. They even offer webinars, meetups, and group sessions to enhance the experience.
Shopify Accepts A Ton Of Payment Methods.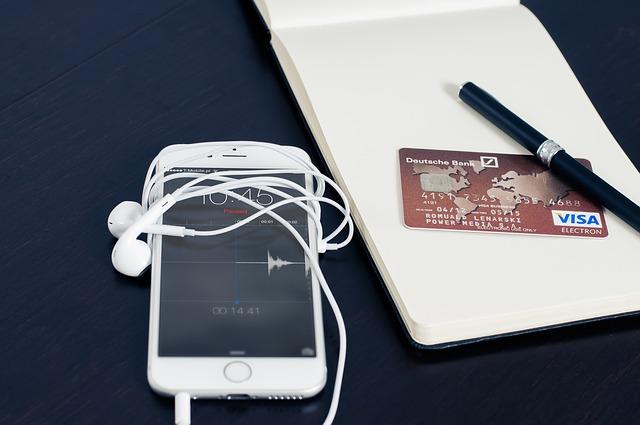 If you can't get paid, your shop isn't going to make it off the ground, is it? Shopify takes the hassle out of getting your money. They've got their own service called Shopify Payments that handles all the nitty-gritty.
With Shopify Payments, you're automatically set up to accept major credit cards.
For users in the U.S., this means Visa, MasterCard, American Express, JCB, Discover, and Diner's Club debit and credit cards.
Canadian, UK, Irish, and Australian users can accept Visa, MasterCard, and American Express debit and credit cards.
Shopify waives the subscription transaction fees for those who elect to use Shopify Payments. This adds extra incentive for going with their service, but you can also use a third-party payment processor if you prefer.
The options here are vast. You can make use of Paypal, Amazon Payments, Apple Pay, or a whole host of additional third-parties. Integration is easy. Shopify also offers up helpful tips on getting started.
You can even set up manual payment options. These are for customers who prefer to pay using cash or bank transfers. Again, easy to set up, and simple for your customers to use.
Shopify Simplifies Shipping.
Perhaps one of my favorite aspects of the service. Coordinating shipping efforts can confound a beginner to no end. Shopify doesn't just make it easier, they make it easier to understand.
They can get you acquainted with the various shipping providers. They can familiarize you with pricing strategies and the like. They can get you thinking about the important questions you may not have thought to ask yourself:
What countries will I ship to?
How will I insure my orders?
How will I package items?
Should I offer free shipping?
How will I track orders in transit?
Best of all, you can manage all this from Shopify's shipping tab on the Dashboard.
Add your point of origin. Add standard package sizes you'll be using. You can also set up labels and other helpful extras to get the job done.
Shopify Cares About Security.
Any service processing credit cards and sensitive information has to be secure. Without security, customers would be leery of entrusting any transactions to your store.
Shopify balances this need with the need for speed. The result? Fast loading pages that are also keeping your client data away from prying eyes.
Their servers are PCI Compliant. This means that they adhere to the Payment Card Industry Data Security Standard for processing transactions. In addition, they tout greater than 99% uptime, secure backups, and extra features you can use to show off to customers that you're on the up and up.
One such feature is the Security Badge. You can add one to your page to broadcast that you're serious about confidentiality.
Shopify Puts A Premium On Customer Service.
When something goes wrong with your store, you want to know that someone has your back. Shopify does. They offer 24/7 customer support no matter what level plan you've chosen.
Speak with a professional from the Shopify team to get the kinks worked out of your site. Get back up and running if you've made an error and need functionality back quickly.
No matter the issue, Shopify is there to provide answers. You can concentrate on running your business and not have to focus on the backend hassles.
Cons
No service is perfect, mind you. Our review of Shopify has to note a few small details that mar their sterling record.
They Charge Transaction Fees.
Unlike most other services, they take a rather noticeable chunk off the top. If you decide to use Shopify Payments, these are a non-issue. If you go third-party, though, expect the following…
Credit Cards: For Basic, the fee is 2.9% + 30¢ online and 2.7% + 0¢ in person. For Shopify, the fee is 2.6% + 30¢ online and 2.5% + 0¢ in person. For Advanced, the fee is 2.4% + 30¢ online and 2.4% + 0¢ in person.
Transaction Fees: 2.0% for Basic, 1.0% for Shopify, and 0.5% for Advanced.
Those Apps Add Up.
It's great to have the ability to expand. The drawback, though is that having to add apps to gain features can bloat your site. If you have too much going on, your site might slow to crawl.
In addition, apps can get costly. Some are a one-time fee, which is fine. Others, though, cost a monthly subscription all their own, jacking up your expenditures.
Visual Customization Might Seem Scant.
Especially if you're a power user used to tweaking the finest details. The themes are simple to aid beginners. If you're trying to do anything too advanced, though, you might feel restricted.
Additional Considerations
These aren't reviews on Shopify features, per se, but there are a few things you should know going in. First and foremost—Shopify is a tier-based subscription service.
This means that there are different levels of monthly fees and different perks that come with those levels. We touched on it earlier when talking about their transaction fees.
Taking a look at their pricing structure page, you can see the three main options up front:
Basic Shopify: $29/month*
Shopify: $79/month*
Advanced Shopify: $299/month*
*Pricing is subject to change. These are the prices at the time this review was published.
We covered how the different tiers affect the transaction and credit card fees. They also dictate the number of staff accounts you can create as well as your reporting options. Make sure you think about what will work best for your business before committing.
There are also options for Shopify Lite and Shopify Plus. The Lite option is a $9/month deal that gives you just the basics. Shopify Plus gives you advanced features fit for big business.
To get a feel for Shopify, you can make use of their 14-day trial period. During this time you can make use of the service without entering your credit card information. When the trial concludes, you can decide if you want to launch the store or forego the service.
The Verdict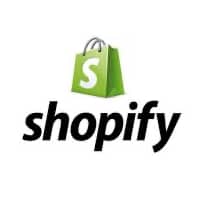 As our review of Shopify services shows, this platform is well worth it. You get the power to create a full-fledged e-store with little to no experience with web building.
It offers the tools to manage every aspect of this store. You can also enhance the functionality with the apps you see fit. The themes are easy to engage, and the support from the company and community is top-notch.
If you're thinking Shopify is the option for you, make sure to take full advantage of their free trial and explore all the features they have on offer.

Our passion is Blogging, and we take pride in educating thousands of you fantastic people on this subject matter. 
However, there is a global crisis happening TODAY, right under our noses. Climate Change is real, and we have the power to make an actionable difference. 
We've partnered with GreenGeeks – the only Eco-Friendly Web Hosting company (powered 100% by wind energy) that runs a 300% Green Hosting platform. 
By signing up through us, you can benefit from a FREE domain name and tons of freebies. 
Get your Eco-Friendly site up and running now starting from as little as $2.95/mo