Last Updated on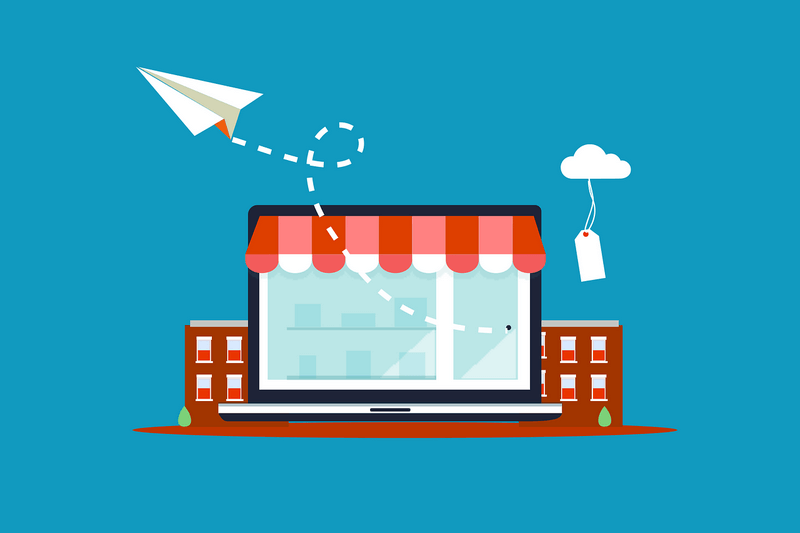 You have created a fantastic blog all about your craft projects. You've amassed a following of loyal readers who have started asking where they can buy your stuff online. It's time to look into an online sales platform.
You've heard mixed reviews from other designers in your community, so you are looking for alternatives to selling on Etsy in hopes of finding the best option for your growing business.
Disclosure
As an independent review site, we get compensated if you purchase through the referral links or coupon codes on this page – at no additional cost to you.
We have looked into some Etsy alternatives for sellers and reviewed the best Etsy competitors for you. If you're still on the fence, maybe some of these options will be the right fit for your needs.
Let's take a look at how these competitors stack up against each other:
| Company | Plan 1 | Plan 2 | Plan 3 | Plan 4 | Official site |
| --- | --- | --- | --- | --- | --- |
| | | | | | |
| | | | | | |
| | | | | | |
| | | | | | |
| | | | | $299.29 (Advanced Shopify) | |
| | | | | | |
| | | | | | |
| | | | | | |
| | | | | $? (Custom pricing available) | |
| | | | | | |
| | $22.74 (PrestaShop Ready) | | | | |
| | $0 (Free but has transaction fees) | $0 (Free but has transaction fees) | $0 (Free but has transaction fees) | $0 (Free but has transaction fees) | |
Here are the best Etsy alternatives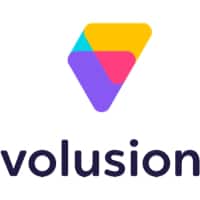 A great general e-commerce option for people who aren't looking into the giants is Volusion. If your medium is digital, this isn't the right platform for you, but if you don't mind a little bit of a learning curve compared to more intuitive sites, then this is a great option.
Volusion has an easy enough interface, but they split your screen with their editor. This means that you have to edit front-end stores and back-end features simultaneously using different menus and then hope nothing breaks when you save them. It can get really tedious and difficult to handle.
Despite the burden, once you're accustomed to the system, it's pretty nice. It is extremely intuitive for visual people to use, so artists tend to prefer the iconic, color-coded layout of their design menus.
Their system will walk you through everything, too. Any time you want to set up features, like discounts, it will ask a ton of detailed questions to determine your preferences.
The cool thing about this site is that it allows discounts to be very specific—covering specific products, categories, or the entire store, determining how long the discount lasts, and even setting custom discount codes and how many times they can be used before they expire!
They also have some nice search engine optimization (SEO) tools. These can help you get your store ranked among searches and drive traffic your way, then help you learn which keywords brought people to your site and which sales are most effective.
Volusion offers a great set of templates that you can start with and tweak a bit. While you can't completely customize without tons of work, you can create a really nice e-commerce site through the template that will be compatible with different browser types.
Volusion offers phone support from 7 am to 10 pm CST, but you can't reach them by email (which means you can't include screenshots to help explain your issue).
They have so many payment gateways that you are sure to find a great option for your niche.
Their SEO tool kit allows you to track your success and learn where and how you are getting traffic.
They built a mobile app, so you can tweak your store and update inventories while on the go!
They do not charge fees for transactions. Their service is truly free.
Their interface is difficult, but it is very visual, so artists may find it a perfect option for easy usage!
You can't integrate their site with your blog. This means you have to get creative with marketing, but we know you have it in you!
Volusion doesn't let you sell digital products, so artists who reprint their computerized art will have some trouble with the site.
Their templates are pretty expensive if you don't like the free options.


Our #1 Choice For Hosting Blogs
62% Off Exclusive Offer Applied at Checkout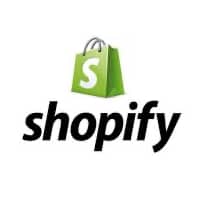 Shopify is one of the largest e-commerce markets online, so if you're looking for stability, it is absolutely the way to go. It is also designed for growth, so as your brand gets bigger, you can expand your features easily.
Shopify is really easy to use. They want to make your store building experience as simple as possible, so their platform is extremely simplistic. Unlike other store building sites, their interface is extremely clean, and their suite of tools arrive as needed rather than being parked somewhere messy.
They also offer a ton of different themes to start building your website. They have themes for multiple industries, so no matter what you sell, there's a template with features just for you!
In clothing stores, for example, your products come with a zoom feature, so people can see your designs up close. Choose your industry wisely to unlock the features you need. Once you pick one, they let you customize it however you want, and you can even rearrange the images and blocks of content.
Shopify is loaded with tools. Their app store lets you load any plugins you want onto your site. You can sell across tons of different social media platforms, use email prompts to return users to their abandoned carts, allow gift cards, calculate shipping rates, and offer multiple points of sale.
They have some of the best e-commerce tools available, and everything scales exponentially, so growing is easy to manage …even if you become an alternative Amazon!
They offer hundreds of payment gateways, so your customers can use whatever they feel most comfortable with to purchase your products.
High levels of customization allow you to create a unique brand image for your store that will stand out from the crowd.
Shopify has 24-hour support, seven days a week. No matter what happens or when you can call or live chat any time you need help.
This is extremely user-friendly. They streamline their interface and walk you through setting up your store with action buttons. They even sync your inventory and track your orders, so you can relax and get back to creating!
You have no restrictions on what you sell. You can sell physical goods, services, apps, and digital products. This makes everyone feel welcome!
Exposure is low. When people use Amazon and Etsy, they search the overall site for a product and all of the stores offering relevant merchandise appear. You can't search Shopify the same way; people don't know who built your site. This means that you are responsible for generating all of your traffic.
Shopify relies on a lot of third-party apps from its store to function with complete customization, and the best apps cost money. This can have a serious impact on your bottom line if you rely too heavily on these plugins for the features you need.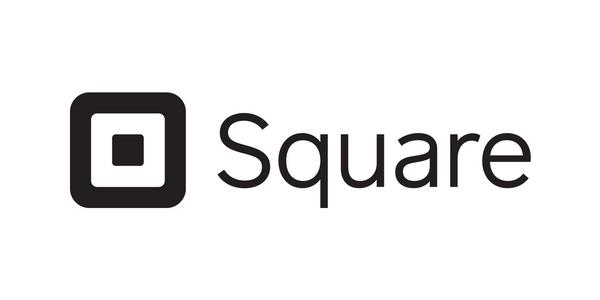 Square is a payment processing giant, but they have also offered merchants space to build their own online store, hosted by the Square platform.
Square revitalized the payment industry. They allowed small business owners and freelancers to take payments using the Square app. They carried this a bit further by hosting online stores for small merchants who need a good host that is affordable.
One of the amazing aspects of Square is that you can set your store up and have it hosted for free. They only charge the payment processing fee that every merchant has to charge.
The major downside to Square is their shipping policy. When you add items to your inventory, they require you to include a flat rate for shipping.
They won't calculate it based on weight or size, and while they allow you to add costs after they're posted on a per-item basis, they display the cost as $3 shipping plus $7 (or however much you need to charge to cover the distance, insurance, weight, and more). This makes users feel like they are getting taken advantage of when it comes to shipping and may lead them to other merchants.
Square is free. They charge a transaction fee, like every single other merchant, but they don't charge for their services at all. You have the option to add on extras, but it isn't required.
They are an all-inclusive payment system. You don't need to worry about gateways and external plugins, because Square can handle all of that in house.
You do not need to know anything about coding or web design to use this product. They designed it with end users in mind, and made it extremely simple and clean.
Their store is pretty basic. It's functional and attractive but it doesn't have a lot of weight to it. It was designed to be simple, not feature heavy. If you rely on related items and keyword tags to drive traffic, this isn't a great option.
Shipping features are much more difficult to use with Square. You have to set a flat rate per item when you set it up, regardless of how far it is being shipped, which can be difficult to calculate. You can't automatically calculate shipping based on weight or size, either. We recommend offering free shipping to your customers but adjusting your prices accordingly to cover costs.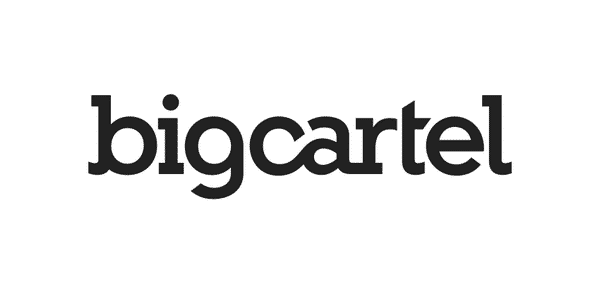 Big Cartel is completely free, so that's a great feature for small sellers and people who are just getting started. This service markets themselves towards artists and crafty people who often sell single items and commissions.
In fact, the first thing on their website is, "We believe in the artist." They don't want to become a major platform because they want to support and bolster indie sales.
Unfortunately, Big Cartel did not give enough consideration to artists when designing their user interface. A fair amount of technical proficiency is required. You will need to arm yourself with documentation and spend some time in their video tutorials before being able to design your store the way you want to and take advantage of all available features.
Their toolbar layout is not the standard used throughout the industry; navigation is from the top instead of the side with Big Cartel. Icons drive menus, but the icons are less than intuitive at times and make navigation difficult until you become familiar with the system.
The good news is that beginners will receive a lot of help through their zealous onboarding program, so make sure to take some notes if there are features you know you will want to find later. The bad news is that after that initial process, you receive very little help or support from the company.
They have a limited 16 design themes to choose from, and you are not allowed to tweak them very much. Your mobile sites are locked into place based on template design, so be sure to preview them before sending them live.
They also make it difficult to retain customers, because they don't have customer accounts or abandoned cart features to gently nudge people into returning or signing up for sales emails.
This platform is completely free to use, making it really stand out against the competitors that charge fees for similar services.
This site is targeted towards indie artists and crafters that usually sell through Etsy. They want your business and will work for it.
This is a very, very difficult system to learn if you're not used to coding, design, and online technology. It isn't all that intuitive, and it flies in the face of industry standards.
Their discount and sales features are extremely limited because most of their clients are artists selling single pieces and commissions, not bulk items. This system also makes it difficult to sell print reproductions and photographs.
What are the best Etsy alternatives for seller?
Whether you're looking for something bigger than Etsy, or something designed specifically for artists and indie shops, there are some great Etsy alternatives like the ones here. The sites on this list each offer something that Etsy doesn't, but they also have their weaknesses and flaws.
We love the versatility that giants like Shopify offer, but it comes at a cost and leans heavily on third-party plugins that could potentially compromise security and speed.
Big Cartel and their companions are geared towards indie artists, but the smaller sites come with fewer features and may be a bit too basic. It's all about finding the right balance for your budget and store needs.


Our #1 Choice For Hosting Blogs
62% Off Exclusive Offer Applied at Checkout