Last Updated on
There are tons and tons of website builder platforms available for your site these days. It can be very difficult to know which one is the right choice for your business. That's why you can find reviews for a lot of the top choices available right here on our site.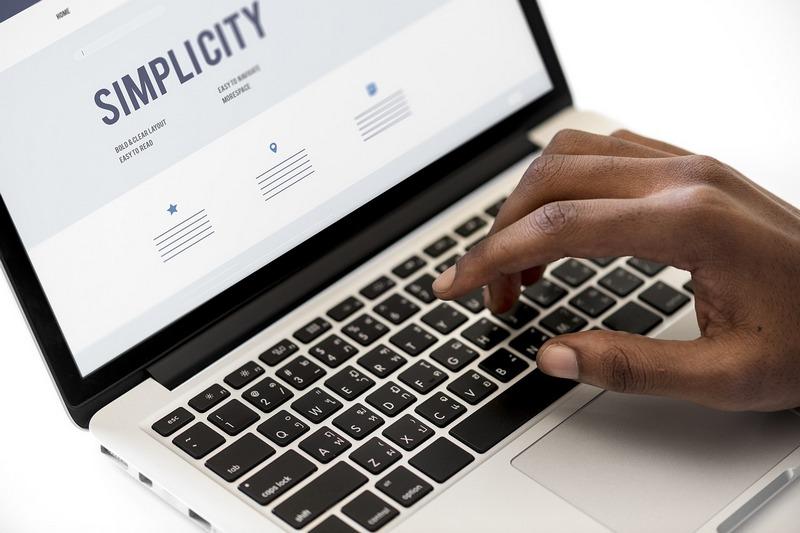 One of the options that are gaining a lot of traction in the over-saturated market is Sitebuilder. What is Sitebuilder? Is Sitebuilder really free, or what is the Sitebuilder pricing structure? Is Sitebuilder any good?
Disclosure
As an independent review site, we get compensated if you purchase through the referral links or coupon codes on this page – at no additional cost to you.
Our Sitebuilder reviews are going to answer those questions for you. We have put together a comprehensive guide to Sitebuilder and will be comparing the features and analyzing my own experience to bring you an accurate rating and why I chose those numbers.
Sitebuilder is a very basic website builder that lets you sacrifice the ability to grow large and customize your brand for the convenience of getting online quickly without any knowledge of coding or design.
These platforms tend to range in scalability and difficulty, and beginners usually gravitate towards the basic platforms. But, it is expected that they will eventually outgrow them.
There isn't anything completely wrong with their system or structure, but there isn't much that stands out either. There's a reason that this name gets lost in the crowd. It's not bad enough to tank in the reviews, but it doesn't have any special features to distinguish it from other platforms.
The other issue is that it doesn't scale. Plenty of site builders offer some basic features, but most of them will scale with your brand as you grow in popularity, allowing for growth. Their more advanced programs can easily cover large brands and e-commerce features.
With Sitebuilder, their most advanced plans still offer only basic features and don't allow for extensive customization. You will have to transfer away from the site when you get big enough.
In depth Sitebuilder review
Let's take a look at some of the reasons this platform rates lower than its competitors in Sitebuilder reviews.
Getting started is pretty easy, and that's by design. You can log in with social media accounts to save time and energy filling in contact information, but once you do, they take you to the payment screen. If you're not using the free plan, you will be charged up front for your plan before they let you start building.
A guided tour then takes you through the template system and helps you find a starting point for your site. These prefabricated templates make it much easier to work on your site when you're not accustomed to coding.
They do have tons of options for templates. With literally hundreds to choose from, each organized according to their category, you can easily find the right one for your needs. In fact, they even categorize some popular niche and evergreen markets, like weddings, and offer specific templates for bloggers.
Drag-and-drop tools allow you to easily tweak the page… as long as it's only small changes. Unlike competitors, you can't move things anywhere you want to. The more time you spend designing your site, the more frustrated you will likely become with the restrictions on what you can do to these templates.
The downside to their templates is that they are behind the times. Fashion changes regularly, and these templates look very outdated. It will be pretty obvious that you're an amateur, and your site won't look quite as professional as everyone else without major work.
Another issue is that you can't change your template once your site goes live without completely redesigning your entire site from scratch.
One of the nice things about Sitebuilder is that it has a library full of stock images that you can use for free. You can also upload your own images from a computer and edit them in their built-in photo editor, which is also free and easy to use.
This is where it starts to get really frustrating. Even users who can ignore the fact that minor tweaks are the only permitted changes to the template will grow tired of the framework when they want to rearrange their pages.
Sections are laid out horizontally, and you can't put them side by side instead. This restricts the layouts you can create. You also can't move a feature from one page to another. This limits the amount of expansion you can handle over time and makes it impossible to grow.
Sitebuilder has some free features built into the service. You can create simplistic contact forms and mailers, generate live social media feeds, and embed video and music players. Unfortunately, these are all basics that come with most platforms and lack the pizzazz that more advanced websites generate.
They can't provide calendars, the ability to search for something on the sites, or email marketing. They also don't have member walls.
And they offer very little storage capacity for their free site. With only 50 MB, you can't really launch a great website. It's not even enough for a decent photo slideshow!
Sitebuilder even limits these free features. You can't upload your own videos; you have to embed them from a third-party site, like YouTube. Music requires SoundCloud to play.
Sitebuilder boasts an app market, but frankly, they don't have enough content on it. In keeping with tradition, it is extremely easy to add these plugins to your site. Unfortunately, there just aren't enough of them to make up for the dearth of features available on the main platform. You are restricted to Amazon's Alexa, social media suites, and a security tool.
Sitebuilder offers a decent amount of help and support, but it's not very well organized. This can make it difficult to navigate and get some answers.
Their guided tour is inviting and helps you get a site live quickly, but their Help button doesn't do anything to move you past the difficulty of growing your site. It isn't very detailed.
Their knowledge base includes an FAQ section, but the articles don't go into nearly enough detail to actually help users, and it doesn't cover every topic necessary.
Their individualized help is not much better. It's awesome to include free round-the-clock live chat and phone support (for the US), but it's not actually live chat. You are sent to a form that asks for your name and email address, and from there, you have to wait for a response—it's not instantaneous at all.
Their answers are pretty basic, too. It felt more like they were copying and pasting pre-written answers instead of actually taking the time to find out what went wrong and how they could help.
This platform is extremely easy to use, and you can get online very quickly. It focuses on simplicity, and it is possible to send a site live in three clicks of your mouse if you don't want to tweak anything. They have tons of templates, so you can probably find one you like.
This is a great option for beginners who don't have an established brand yet. It can easily host their site for free or cheap if they don't need tons of features to get started.
They have a media library full of free stock photos and a built-in photo editor to make uploading images easy.
Their site doesn't include SSL certificates, so it will be difficult to get your traffic to trust you. This is especially important if you spring for their highest plan to get basic e-commerce functions because very few people are going to be willing to enter their payment information when you don't certify that your site is secure.
They charge a ton of money for basic features despite billing themselves as a free service. Their premium plans come with features you would expect of a Basic plan, but with a steep price tag, so they can end up costing you more money than competitors who are transparent about their pricing.
They put a lot of restrictions on the things you can edit. You're not allowed to change very much when it comes to the templates, and more advanced users will quickly realize that they can't build their own brand.
They don't scale with your brand growth. The restrictive features and layouts prevent the site from easily growing as you do, so you will eventually outgrow this platform and have to restart your page elsewhere.
Our Sitebuilder review conclusion
With such stiff competition in the marketplace, it can be easy to forget about Sitebuilder reviews. After all, the service doesn't have as high a rating as the competition, and there are a lot of things that could be improved.
However, it's not a bad option… it's just very limited.
If you're a new blogger who is looking to host their first website and launch a brand, it can be a great learning tool to show you how to run and manage your own site at an affordable rate. Basic doesn't mean bad; it just means basic. Use this tool with the knowledge that you will eventually outgrow it, and there should be very few issues.
Our Sitebuilder review final rating
I'm going to go ahead and give this platform three stars overall. It lives up to being easy to use and will get your site online and running, but that's about it.
The pricing plans get really expensive. They will lure you in with a "free" option and then nickel and dime you for every extension, add on, and new feature your site needs as it grows…until you're paying significantly more money with them than you would have with a competitor that never claimed to be free.


Our #1 Choice For Hosting Blogs
62% Off Exclusive Offer Applied at Checkout