Last Updated on
A web host that doesn't even bother with the Shared Hosting options? For many high-level web developers, this is music to their ears. A host that specializes in VPS and Dedicated servers must have honed their skills in these areas to the point of mastery, no?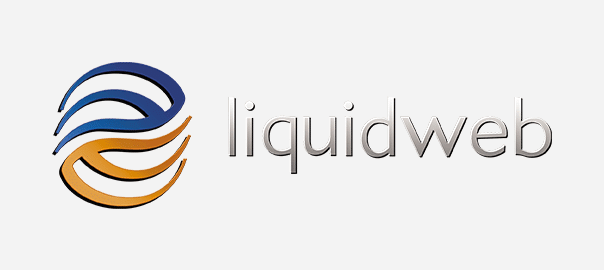 Let's find out, get our full Liquid Web reviews rating and find out what they do well by reading on…
Disclosure
As an independent review site, we get compensated if you purchase through the referral links or coupon codes on this page – at no additional cost to you.
If LiquidWeb's marketing spiel is anything to go by, then they're certainly in the running: "Secure. Reliable. Fast. Hassle-free. Worry-free." They proudly proclaim that they can offer all of this, along with performance and uptime guarantees nearing 100%.
Powerful claims, but can they back them up? We've all run across so-called "performance hosts" that talk a good game and come up short on features. Today, we're going to explore a series of LiquidWeb reviews to see if these guys can hang with the big boys.
They've got VPS & dedicated hosting dialed in
This is their bread and butter, and as you can tell by our LiquidWeb VPS review below, we believe they are one of, if not the best VPS hosting providers around. Even though there are cheaper VPS hosting options out there, the service is phenomenal, and they've plans to accommodate just about every need, categorized by how much RAM you'll want.
1GB RAM Plan: $50/month. 1 Core Processor. 50GB SSD Storage. 5TB Monthly Data Transfer.
2GB RAM Plan: $79/month. 1 Core Processor. 100GB SSD Storage. 5TB Monthly Data Transfer.
4GB RAM Plan: $139/month. 2 Core Processor. 150GB SSD Storage. 5TB Monthly Data Transfer.
8GB RAM Plan: $219/month. 4 Core Processor. 300GB SSD Storage. 5TB Monthly Data Transfer.
Anything Larger: You'll have to call in for pricing, but you can get up to 256GB RAM, 20 Cores for processing power, and 1.6TB SSD Storage.
VPS plans come with a choice of Linux or Windows-based operating systems, meaning you're covered no matter what software or programming languages you prefer to use for your website.
They've equipped their VPS options with Cloudflare CDN to enhance performance and security. LiquidWeb will assist with setup and management, so it's a hassle-free bonus that further benefits your sites.
To augment security services, even more, LiquidWeb includes ServerSecure on all server plans. This is a LiquidWeb exclusive available for both Linux and Windows servers.
They help take the guesswork out of security options while still providing the robustness you need in website defense. They provide protection from DDoS attacks. They also have automatic built-in site backups so you can restore your hard work in the event something goes awry.
Configuring a VPS server with LiquidWeb is a cinch, and generally more than enough power for most web users. If you need to kick things up to the next level, though, LiquidWeb also has amazing dedicated hosting to fit your needs: three single processor plans, and one dual-processor plan.
Intel Xeon E3-1230 v5: $199/month. 16GB RAM. 256GB SSD Storage. 1TB Secondary Drive. 5TB Bandwidth.
Intel Xeon E3-1270 v5: $229/month. 16GB RAM. 256GB SSD Storage. 1TB Secondary Drive. 5TB Bandwidth.
Intel Xeon E5-1650 v4: $319/month. 16GB RAM. 256GB SSD Storage. 1TB Secondary Drive. 5TB Bandwidth.
Dual Intel Xeon E5-2620 v4: $369/month. 32GB RAM. 256GB SSD Storage. 1TB Secondary Drive. 8TB Bandwidth.
Like the VPS plans, you get the benefit of CloudFlare, ServerSecure, and built-in backups. You should bear in mind that these aren't the only Dedicated server hosting plans available, either. These above listed are just the most popular.
There are larger plans (with larger price tags) that can get you even more resources. You can even call LiquidWeb and work a customized hosting option that's fine-tuned for your website.
Browsing LiquidWeb's site, you'll see that they have a range of features to improve the web experience for you and your visitors. Database hosting in the form MySQL, Cassandra, ScaleArc, Percona, and Hadoop.
LiquidWeb also includes powerful web software services to get your site exactly the way you want it. This includes cPanel to manage your hosting setup, Softaculous to 1-click plenty of programs into your site, blog hosting, multiple CMS options, and more.
They're fast and reliable
The focus on VPS and Dedicated Servers mean LiquidWeb has sourced and optimized the best hardware to host sites. LiquidWeb maintains statistics on their uptime, and they consistently rank high, over 99.99% from year-to-year.
This means your site will be running long and strong with very few outages. Happy visitors mean more traffic and increased revenues if you're running an online store.
Additional Liquid Web hosting considerations
We haven't even touched on LiquidWeb's year-round 24/7 "Heroic Support." They've got technicians standing by at all hours to help you out when you're experiencing an issue (which, thanks to their exemplary service, rarely happens). Here's the staff at LiquidWeb explaining the Heroic Support ethic:
LiquidWeb maintains three data center locations for increased support and reliability, consistently monitors sites to ensure they're functioning properly and even offers perks like free site migrations to make your transition to their servers as painless as possible
The one knock against LiquidWeb is that relative to some other hosts, their plans run on the expensive side. Considering how much you're getting with each plan, though, it's not that big a deal, especially if you're launching a big-league website.
Cheap web hosting services shouldn't even be in the running when quality is your chief concern, so we can forgive them for charging for a good service.
No other Liquid Web hosting review considerations
There really isn't much negative to say about LiquidWeb and their operations. They manage a great deal of the technical aspects and complicated web work, so you're left with a smooth-running website no matter what you need in terms of resources.


Our #1 Choice For Hosting Blogs
62% Off Exclusive Offer Applied at Checkout
Our Liquid Web hosting review final verdict
Liquid Web hosting is no joke. These are power servers for power customers.
If you're just starting off with a small site, you might be put off by the higher prices. That's completely fair. If you're in the market for a high-end solution with great reliability and uptime, though, you'll be hard-pressed to find anything that holds a candle to LiquidWeb. As they say, "You make it great. We make it work."
Would you like to know about another host which is just as good as this one but friendly on your wallet?
Then I've got a deal for you…
Our LiquidWeb review final rating
Some Liquid Web reviews dock points for the fact that they don't have conventional shared hosting options. Not us.
LiquidWeb is upfront about its stated goal, which is providing powerful but easy to manage hosting options to businesses and advanced users. To this end, concentrating on VPS and Dedicated Hosting makes sense and makes their offerings in those areas that much sharper.
LiquidWeb scores a cool 5 stars out of 5.