Last Updated on
InterServer has been in the web hosting game for a long time. Since 1999, the company has expanded to two New Jersey-based data centers and is in the process of expanding to new locations. Many of the same people who started the company remain there to this day.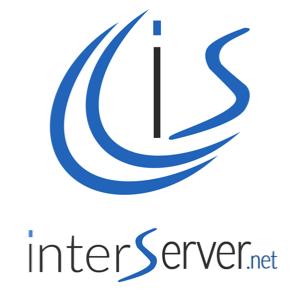 A lot of the top management and directorial staff have stayed on for all these years. Some of them even still answer the phone and occasionally provide hands-on support. Such a low staff turnover has proven to be an advantage for the company. Interserver's staff remain dedicated to the business, solidifying their reputation as a reliable hosting company.
Disclosure
As an independent review site, we get compensated if you purchase through the referral links or coupon codes on this page – at no additional cost to you.
InterServer specializes in shared, VPS, and dedicated hosting solutions. VPS hosting boasts the most options, with 16 different tiers of plans to choose from. InterServer also hosts on both Linux and Windows servers, giving customers even more choices.
The company also bills itself as a "budget-friendly" provider. No matter which of these services you prefer, you'll find that all the plans competitively priced. With the low prices and all the choices available, it's not easy to find something that they don't offer or do well with.


Our #1 Choice For Hosting Blogs
62% Off Exclusive Offer Applied at Checkout
An alternative approach to reliability
Most sites run their servers at 100% capacity. This occasionally can cause problems such as slow speeds and server crashes. But InterServer maintains servers at only 50% capacity. As a result, customers have more resources at their disposal than with other shared hosting providers.
To maintain this level of server capacity usage, InterServer limits the number of new customers to 100 a day. While it may appear to be an unusual move, InterServer has learned to control growth to ensure that all customers remain satisfied with their service.
Uptime guarantee
Like many other hosting providers, InterServer offers a 99.5% uptime guarantee. But in many cases, InterServer well exceeds this guarantee. Some customers experience close to 100% uptime in a given week. On top of that, InterServer also gives a 100% guarantee of uninterrupted electricity.
Good value for money
With such consistency and high performance, you would think that InterServer would be a pricey hosting provider. Not so. Their basic shared plan comes at only $4.50 a month – not the cheapest, but it's not terribly expensive, either.
If you want to go with Windows or WordPress hosting, shared plans start at $5 and $8, respectively. VPS hosting is also affordable, with the cheapest plan starting at $6 a month. Dedicated hosting is a bit more expensive, at $59, but this service is more expensive generally. No matter which plans you go with, you're still paying for a good deal.
In addition to competitive pricing, you also get a bunch of free features with your account. No matter what plan you sign up for, you get free migration service. Free SSL certificates come with even the cheapest web hosting plan.
If you sign up for VPS, you also get free BreadBasket. A control panel to manage cloud VPS servers, BreadBasket deploys hundreds of apps and scripts. These include WordPress, Joomla, and Drupal, among many others.
Money back and price lock guarantees
InterServer also has a price lock guarantee. Many other hosting providers jack up their prices after the first year. But Interserver maintains that its initial advertised prices are what you'll be saying for the duration of your account. There are no promotional gimmicks here.
Signing up for an InterServer VPS or any other type of account also comes with a 30-day money back guarantee. Some hosting sites such as One.com only offer 15-day or even just seven-day money back guarantees. But to get a real feel for how a hosting provider works, 30 days tend to be just about right.
Range of services
No matter your hosting needs, InterServer has got you covered. You can sign up for standard shared hosting on Linux servers, or Windows or WordPress hosting. If you prefer VPS or dedicated servers, InterServer offers plenty of options in those categories, also. For an overview of the different types of web hosting, you can watch the following video:
Great VPS service
Interserver VPS reviews tend to be very positive. Customers rave about the ease of use and setup of their VPS servers. In some ways, the company's VPS packages may be more reliable than the shared hosting packages due to the personalized nature of VPS services. Some VPS customers even find the use of customer support unnecessary for months at a time.
Customer support
If you do have problems with your website, the company has a great customer support team ready to assist you. Customer support that's available 24/7 comes standard with many hosting providers. But with InterServer, both live chat and toll-free phone support is available any time of day. Wait times for responses average at just under four minutes.
Award winning
Interserver.net isn't all talk about its high performance and customer support staff. On their site, they boast several awards. They received an A+ rating from the Better Business Bureau and a WHSR 5 star hosting award. They also are a Google Partner and a Find My Host 2015 Editor's choice, among many other distinctions.
Most Interserver reviews are overwhelmingly positive. The majority customers express perfect satisfaction with reliability and customer support. But Interserver is a growing company, and with a growing company comes a growing staff.
In spite of the company's stellar reputation, you can find a negative Interserver review here and there. These customers generally complain about consistently poor customer support and excessive server downtime. Pretty run of the mill for a web hosting provider.
For some hosting providers, poor customer reviews may be a sign of a trend. Or it's just bad luck. In the case of InterServer, it seems to be more an issue of misfortune on the part of the customer.
Most new and longtime customers give high praise to InterServer. There doesn't appear to be a trend of increasingly bad reviews over time for this hosting provider.
Limited services
However, InterServer does come with its limitations. In its terms of service, InterServer discloses that no shared hosting account may use more than 20% of the server resources at a time. Clients who use the "unlimited" SSD shared hosting platform will be automatically moved to lower-performing SATA if they use more than 1 GB of space.
Then there are the limitations to the number of customers who can sign up for each service. If you want to get your site up and running right away, you better wake up early – or else stay up past midnight Eastern Time – to sign up for Interserver. If 100 customers have already signed up for the plan you're looking for, you'll have to wait another day.
Not everything is included
Nor does everything come free and clear for all customers. Those who use shared hosting accounts get backed up on a daily, weekly, and monthly basis. But VPS and dedicated server customers must manually back up via cPanel if they wish to secure their data.
If you do sign up for one of their services, you won't get everything squared away at the same time. You get your domain name and hosting services all in one plan, but not all at once. Domain and hosting accounts are approved separately. So when starting up, you might not be able to have everything up and running right away.
Normally, money back guarantees apply to all hosting packages. But this isn't the case for InterServer. Their shared hosting plans come with such a guarantee, at 30 days. But the VPS and dedicated hosting plans don't have a money back guarantee. If you go for either of these plans, you better be sure you know what you're getting into.
Slower load speeds
There also appears to be drawbacks with using servers below capacity. InterServer's load speeds are periodically slower than the industry average. Sometimes these load speed could be near twice as slow as the industry average of about 1200 ms. Their average load speed of around 2000ms isn't so impressive.
Unresponsive customer support
Most InterServer customers are satisfied with customer support. But a few customers have experienced significant delays with getting their issues resolved. Some blame this on the fact that InterServer is a growing company, and new staff doesn't always have the same knowledge base or enthusiasm as the long-term workers.
Overview of our Interserver review
Interserver's innovative approach to how they run their business has paid off so far. By self-limiting their growth, the company has managed to keep its customers' website performance consistent and reliable. But this model has its drawbacks. Load speeds are often slower, and customer support isn't the greatest.
HostGator offers servers similar to Interserver's and is just as reliable as a hosting service. But HostGator's services come at lower prices, and with greater speed and reliability. Their customer support is just as helpful, too. If these are things you value in a web host, HostGator may be the better choice for you.
Our InterServer review final rating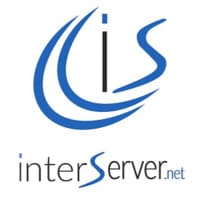 Interserver doesn't operate like other hosting providers, which maximizes customer satisfaction.
With that said, however, their overall performance doesn't always measure up to the competition. We give them 3 out of 5 stars.