Last Updated on
You have followed the instructions for creating an amazing blog, and it has produced amazing results!
In fact, the blog has grown so much that commenters are clamoring for more content. It's time to look for a website.
Disclosure
As an independent review site, we get compensated if you purchase through the referral links or coupon codes on this page – at no additional cost to you.
A lot of people have recommended Weebly, but it isn't quite the right fit for all your needs. You want to know whether there are any great Weebly alternatives out there.
Good news! There are plenty of great options available from other sites like Weebly. I've done the work for you and looked at a lot of different Weebly competitors to find the best one for your needs!
| Company | Plan 1 | Plan 2 | Plan 3 | Plan 4 | Official site |
| --- | --- | --- | --- | --- | --- |
| | | | | | |
| | | | | | |
| | | | | | |
| | | | | | |
| | | | | $299.29 (Advanced Shopify) | |
| | | | | | |
| | | | | | |
| | | | | | |
| | | | | $? (Custom pricing available) | |
| | | | | | |
| | $22.74 (PrestaShop Ready) | | | | |
| | $0 (Free but has transaction fees) | $0 (Free but has transaction fees) | $0 (Free but has transaction fees) | $0 (Free but has transaction fees) | |
Here are the best Weebly alternatives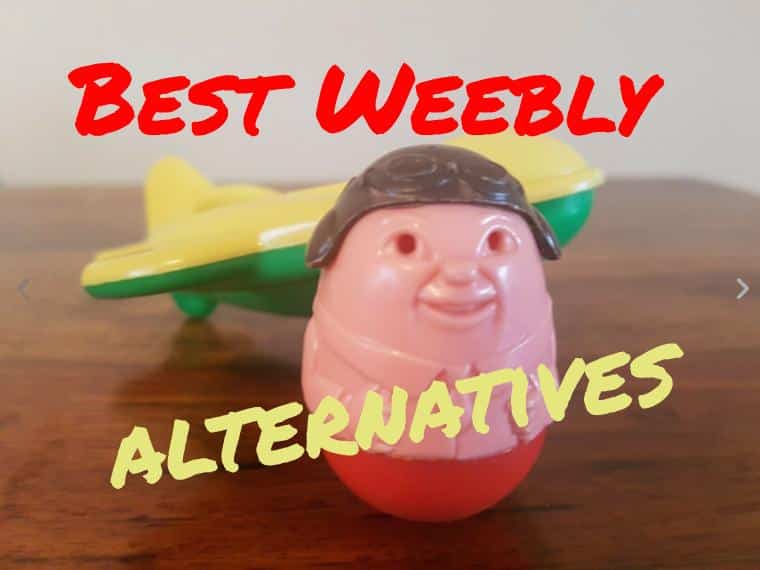 Wix has a lot of great strengths. Their templates are gorgeous. They are professional and modern, and you can search by category to find the ones that are most relevant to your industry.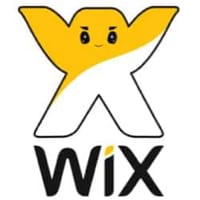 They are also extremely user friendly. You can easily build your website by hand using their easy drag-and-drop system, so no coding knowledge is necessary! Their app market allows you to customize even further when their basic features don't cover your needs, and they will automatically backup your website so you never lose any data!
Though Wix has an extremely easy-to-use builder, they don't have the friendliest pricing structure when it comes to small business budgets. They know that they have a great system designed for easy use, and they definitely price accordingly. If your budget is pretty small, or this website is a new business you want to break into, this may be a huge deterrent.
You're only able to choose a single template. Once your site goes live, you have to completely rebuild from scratch if you decide the template isn't working for your needs. This can get really annoying.
Because of the extreme customization available, it can be difficult for people who aren't designers to finish their site. Too much of a good thing—like customization—can get overwhelming and lead to a cluttered mess.
It even includes integrated e-commerce. You can sell physical and digital goods through their site, and they accept multiple payment options like Paypal, credit cards, and even offline payments! They include customer accounts, so repeat buyers don't have to continually re-file all their information.
Wix is extremely simple to use. They have a drag-and-drop editing system that requires no coding knowledge. Visualize your site then make it happen! Their amazing templates give you a great starting point.
Wix has tons of options. Their artificially designed intelligence (ADI) will generate a starting point based on your interests and specifications, and from there, you can completely customize your site. They also have a lot of different colors, animations, and fonts to use in design.
They have a global undo button, and they back up multiple versions of your site. This means that if you mess something up, or don't like something, you can go back and change it. Instead of saving over the code each time, Wix stores your older versions, which will allow you to go back to old favorites and will give you peace of mind to experiment with new designs that may or may not work out in the long run.
They aren't quite as friendly on a budget as their competitors. This might be a really easy option, but it will also cost you a bit more for the convenience.
You are not able to change your template once the site goes live. If you want a new template, your entire website will have to be redesigned instead of them being able to import it.
Squarespace is rapidly growing in popularity, and for good reason. On top of their "advertise on every single podcast ever" campaign, they have genuinely incredible customer service and professional templates.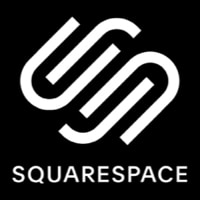 Squarespace will have a learning curve, though. It wouldn't hurt to know some coding and development when it comes to using their system. Their user interface requires more clicking and is less drag-and-drop than Weebly or Wix, and they offer less instruction as you go along.
For Squarespace placement, you have to use a grid system and place items within their columns; you can't just drop them in anywhere.
The Squarespace suite of themes is much more professional than any of its competitors. You get absolutely gorgeous designs and the freedom to customize them as long as you know some programming.
If you want to launch an e-commerce store, you will need to buy a compatible plan form them. Their plans scale from basic stores to large online marketplaces. These plans include lots of tools and features, unlimited storage, customer accounts with abandoned cart recovery programming, gift cards, and no transaction fees.
They also have best-in-class support. Their support options are more varied and accessible than nearly all of their competitors, and you will be hard-pressed to find better.
Their tutorials are housed in an online Knowledge Center that will teach you programming and design along with the basics of their site. If you have trouble learning on your own, you can talk to a person from 3 am to 8 pm EST using their live chat, and, if you need to send screenshots, an email team works around the clock to ensure that their policy of answering every email within a single hour is met, no matter how late it is.
They have some of the most professional and stylish templates online.
They have some amazing e-commerce packages, and they don't charge you an arm and a leg for them. You can use their built-in SEO tools to increase your web presence, too!
You are allowed to change your mind. If you don't like your template after your site goes live, change it, and they will import your content to the new template. This is nice for growing businesses who are still learning their look, branding, and niche.
They don't let you backup your site, so if you break something, you're in trouble. You can't just revert. Make sure you save your backups somewhere safe.
They cost more money than several of the alternatives because they know they have a reputation for being the sleekest design.
They do not offer any third-party plugins or support systems. Everything has to be done in house.
WordPress is radically different from the other drag-and-drop platforms. This can be amazing…or a nightmare, depending on your budget and skill. If you don't know how to code, and you don't have the budget for a designer, this may not be the right choice for you.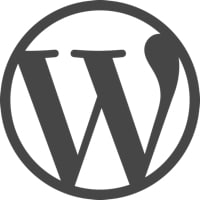 WordPress is open source, so tons of people are working to make this a great platform. They are used globally, and their developer-friendly app market boasts more than quadruple the number of apps and plugins that any of their competitors can offer. Unfortunately, because it is all open-sourced, these apps vary in quality, and very few of them are optimized with lean code.
The open-sourced coding also means that this platform comes with a heavy learning curve. You will be learning a new platform, just like the other options, but you will also need to learn additional skills to ensure that all your plugins get along with each other and aren't slowing your website down too much.
The upside of this system is that support is really easy to come by. If you have a question, chances are that someone before you asked the same question and got a great answer. Just do some online searching for WordPress support.
Their app market offers over 50,000 plugins. Anything that your site could possibly need will be easy to find and integrate.
Your website's customization and design options are completely unlimited. There are endless possibilities and templates to start with, and you can design your own with enough skill.
Their e-commerce system is extremely versatile, and it is one of the most widely used online today. You can grow it with your site.
Because anyone is free to contribute to their market, you can never be sure whether the plugin will be a professional or an amateur job. It opens your site up for plugins that will slow your load time down significantly, fight with each other, or expose you to hackers and security risks. The more you rely on these plugins, the higher the risk becomes.
While it isn't one of the giants, Ucraft is still a great option. They have a great balance of affordable pricing with professional features.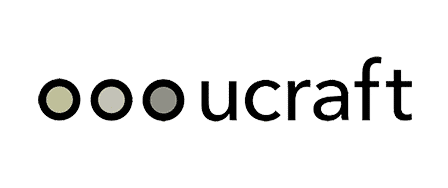 They have templates for any industry, from photography to e-commerce professionals. Once you pick an industry, you can customize the templates available with a drag-and-drop system. The designer toolkit is easy to use and lets you change your website with uploaded files and media, Google Fonts, and more.
Their Site Setting tools allow you to edit your site name, create and install a logo and mini icon for the toolbars, and even inject code between tags for complete search engine optimization (SEO) maximization.
They have their own e-commerce system, so it reduces security risks. Their store allows you to sell through Facebook and eBay, too.
Their templates are fully customizable, allowing you to add and delete entire blocks at a time and move them wherever you want using an intuitive drag-and-drop system.
The site includes integrated SEO tools to help you understand where your traffic is coming from and how long they stay. You can optimize your site for search engines to generate more traffic and track the content that gets the most engagement.
They have a limited amount of templates and plugins, so you don't have as many options as larger competitors. The good news is that you can customize any of these themes, including rearranging or deleting blocks. This allows for a pretty custom theme.
There are some good alternatives to Weebly available on the Internet. I love these four choices, and each of them offers something unique, so decide based on your needs which is the right option for you.
Wix is massive and extremely popular. They are one of the easiest and most popular options online, but they charge you for the convenience. They are one of the least budget-friendly options.
Squarespace is another great site, with a good balance of technical skill to ease of use. The disadvantage is that they don't let you back your site up.
WordPress offers the greatest amount of customization, with plugins for literally anything you could need, but it comes with a major drawback. Support is all over the place because each plugin has a different developer. You also need to know a lot of code to take full advantage of this system, so it could end up costing significantly more over time in developer contracts.
Ucraft is the smaller underdog with tons of features. They've got integrated SEO and e-commerce, so you can find a one-stop-shop for all your needs.


Our #1 Choice For Hosting Blogs
62% Off Exclusive Offer Applied at Checkout