Last Updated on
You've probably heard of or ran into these two names while combing the internet for an easy way to build a website from scratch, and SquareSpace vs Weebly is one of the questions that often enter the heads of those who don't want to get really good at coding or web design in order to set up a decent website on their own.
That's how it used to be, you had to know at least basic coding to get going, but that has since changed, and these two companies are among the top tools that take the lead in making that possible. As easy-to-use website builders, they provide an affordable way to create a professional-looking website.
Disclosure
As an independent review site, we get compensated if you purchase through the referral links or coupon codes on this page – at no additional cost to you.
Obviously, the user experience is definitely not the same with each tool. In fact, I've recently seen lots of questions on which one is better among the two, and so, today I decided to help you figure that out.
I'll be delving deeper into how they compare based on top features and benefits, but before going any further, let's get to know each of these tools better first.
What's common about these two tools is that they provide you with everything you need to build your website from scratch and grow it. I know that some people prefer to buy 'parts' of a website separately then install and manage them individually.
Either way, if you're looking to start a blog or website, you might want to take into consideration the fact that website builders present an easy and affordable way to do that.
Based on the most recent Google Trends Chart (shown below), over the last 8 years or so, Weebly seems to enjoy more searches online. Why I pointed this out is because I've seen a good number of people base their decision on which tool is more popular than the other. But there's more beyond popularity as you will learn in a bit.

Squarespace allows the user to drag and drop, but the feature is not as versatile as Weebly's which boasts of more structured designs (business, personal, blog, etc.), even allowing you to borrow components that other users have already built, say, tables, charts etc. It has also built a nice reputation around its e-commerce solution.
Squarespace, on the other hand, prides itself in being one of the oldest website builders and targets creatives looking for high-quality designs and more creative control.
Weebly vs Squarespace features


Our #1 Choice For Hosting Blogs
62% Off Exclusive Offer Applied at Checkout
Weebly is easy to use and understand. The tool's structured designs make it easy for you to decide what kind of website you want to build right away.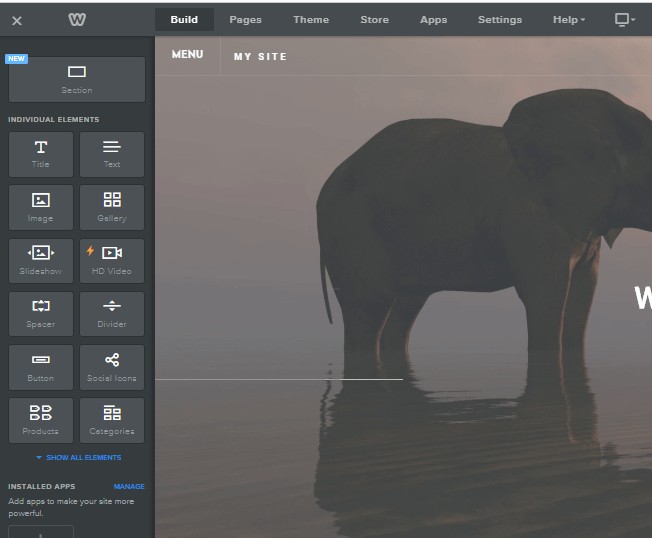 Despite being fairly intuitive, Squarespace's editor is nothing like what you would experience with Weebly. Because of their attempt to please both technical users and "DIYers", the editor is quite sophisticated. It might be awhile before you figure out how stuff works.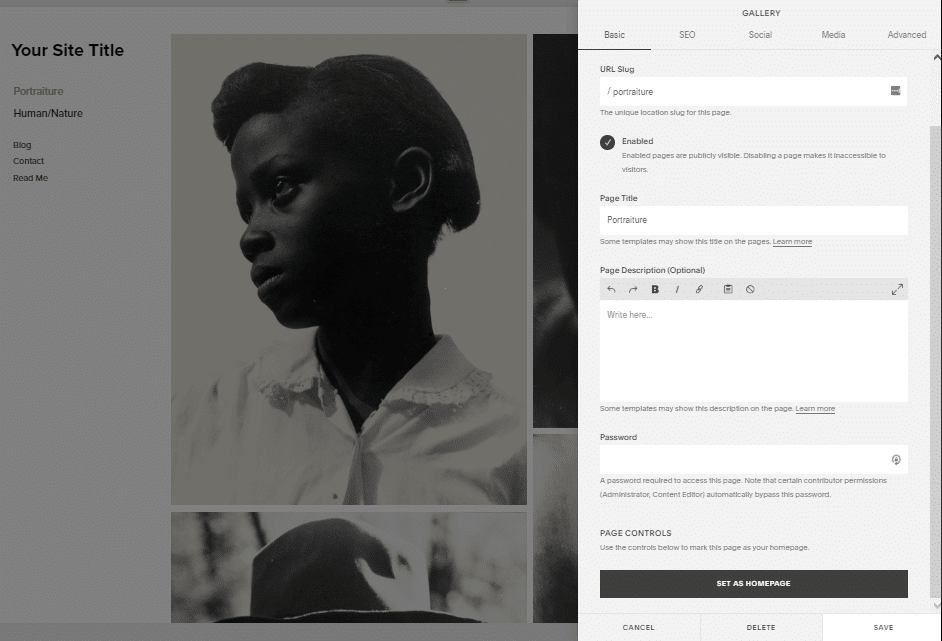 However, if you have a bit of technical knowledge, you'll probably enjoy the creative control it offers.
So, in terms of ease of use, you'll feel most comfortable using Weebly over Squarespace.
Even though relatively small in number of options, Weebly's gallery comprises beautiful themes with an automatically-generated mobile view. Weebly's older themes let you optimize your website for mobile viewing through its built-in mobile editor.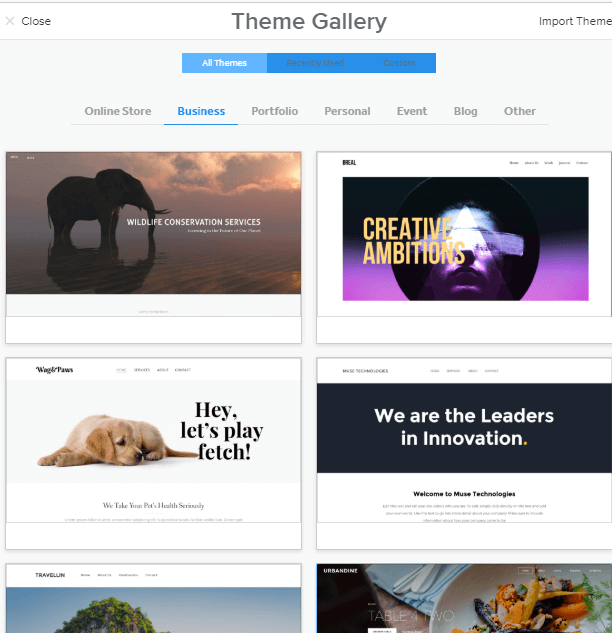 Meanwhile, if you'd like to edit your Weebly template, you can do so via the CSS/HTML editor.
Squarespace comprises a variety of templates that you can build to become unique through the use of colors and quality photos you find online, as well as those available in their galleries. Also, each template comes complete with a non-editable mobile view.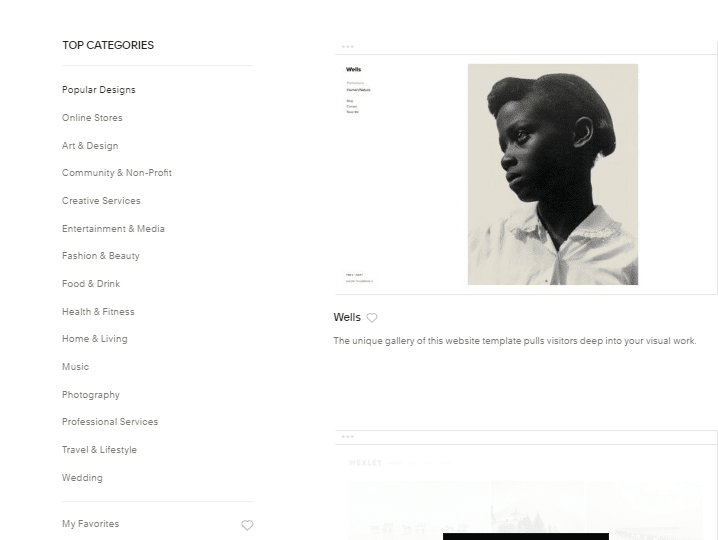 In brief, if you simply want a functional design to work on, Weebly would be a great choice. And if your preference is a template that would function as your foundation, leaving you plenty of freedom to customize it as you wish, Squarespace is the go-to option.
SquareSpace vs Weebly SEO
SEO involves all the tricks and tactics you could use to make your website rank on top of search engine result pages.
Weebly SEO's kit comprises what you would expect from a typical SEO kit, but with additional features, like real-time statistics. You can also include your Google Analytics Code. Above everything, they have a user guide to help you navigate areas you are unfamiliar with.
Weebly also has an app store from where you can download SEO apps to further enhance your optimization efforts.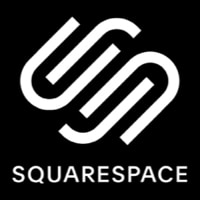 As you can guess, Squarespace is feature-rich as far as SEO is concerned. Its SEO tool is all inclusive, meaning it comes complete with all the necessary plugins and apps. Expect to work with search-engine friendly HTML markup pages. Also, the tool lets you re-write your URLs to make them memorable.
Both Weebly and Squarespace clearly have extra features and would be a great fit for advanced users as well as being useful to direct beginners.
Weebly and Squarespace both come with interesting built-in features. However, as you build your website or as it grows, you'll most likely need extra functions and tools to take care of your new needs. In this case, you could use an app to handle some of the emerging challenges.
Weebly App Center comprises well over 300 apps which you can easily integrate into your website. Presence of a search box, complete with filters to help you select items by category, makes it easier to find what you are looking for.
Squarespace supports apps only that are built-in, as opposed to being obtained from an app store. Actually, the tool itself lacks an app store. Some people love it that way; others still prefer to have the option to add as many extra features as they want.
Here, Weebly is well stocked, and offers a variety of apps designed to meet the diverse needs of your website. Squarespace relies on its built-in features, so how it would compare against its counterpart will depend on your needs.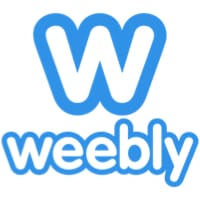 Weebly's pre-designed, easy-to-use page layouts cover a variety of niches making it suitable for users from different backgrounds. The tool also has a feature-rich, powerful e-commerce system with niche-specific features, plus a diverse blogging system with more built-in tools and the ability to be integrated to the tool's app center.
Expect plenty of embeddable widgets as well, all of which enable you to customize your website further. To take care of your marketing needs, they offer features like lead capture and the ability to run your email campaigns.
As we saw earlier, Squarespace has a lot of flexibility when it comes to functionality. You have complete creative control over your project with regards to blogging, marketing, and social media integration.
Their e-commerce platform is also just as diverse as the best in the market, except it's complete integration has been limited to specific countries (the US, Canada, the UK, and Ireland). Other counties can only enjoy beta support.
Generally, website builders tend to be limited in terms of technical features, but Squarespace and Weebly seem to offer more flexibility to the user, as there's a lot for you to tweak on a deeper level while working on your website. That aside, each tool seems to have a ton of features to help you customize your website.
Weebly or Squarespace great where cost is concerned is that they all have packages designed to meet different budgets. However, the pricing and packaging vary from one tool to another.
Weebly also has a free plan comprising the basic features for building a website, but most of which are limited in their function and ability (e.g. only 500 MB of storage, inability to use your own domain name, and so on).
Weebly paid plans have a fairly low starting price, the cheapest one going for $5 per month and the highest at $25 per month. All paid plans come with a 30-day money-back guarantee.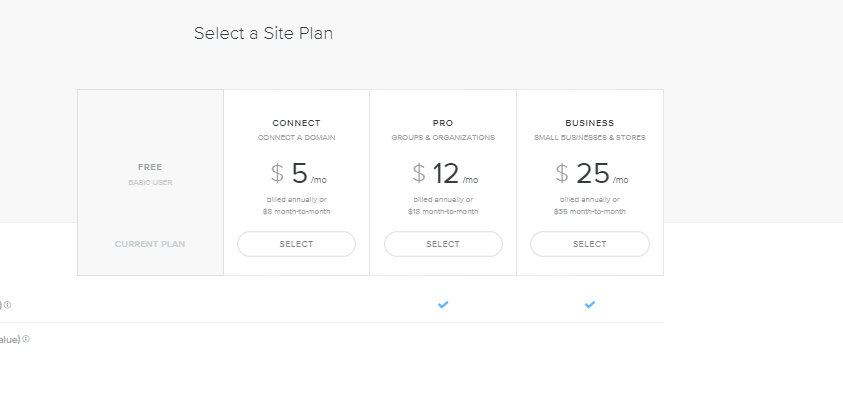 Most sites have free plans like Weebly and Wix vs Squarespace that has no free options. Instead, they have four paid plans (personal and business have one plan each, while the other two are for e-commerce). The lowest plan goes for $12 per month (personal). E-commerce clients will need at least $26 for a start. For business, $18 a month is enough to get you started.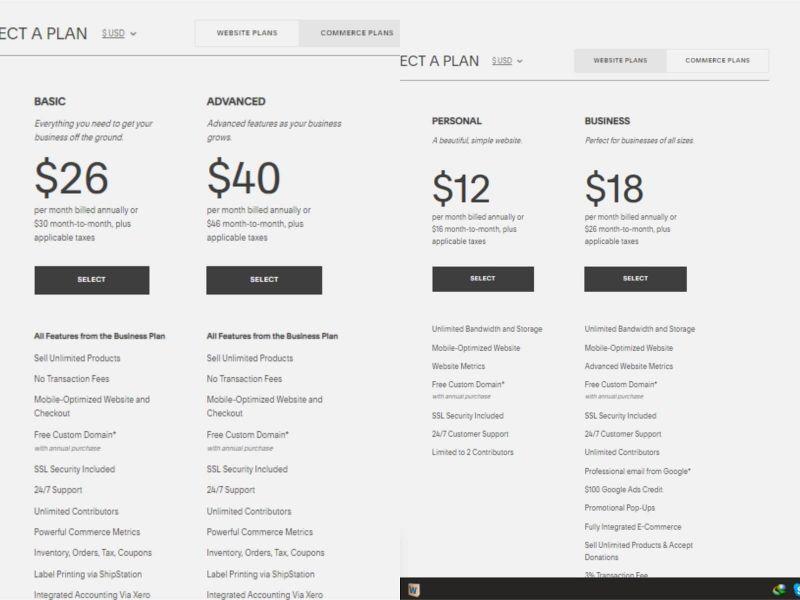 Despite their prices being higher than Wix's and Weebly's, Squarespace's plans offer great value for your money. Wix's lowest-priced plans make it the most budget-friendly option, especially if you plan to start with the free plan then upgrade later to a more affordable option. However, if you can afford a pricier plan, Weebly or Squarespace would be a great fit, but which one you would opt for between the two would greatly depend on your website's needs.
Weebly seems to do just great as they have a free email, phone, and live chat support, as well as a ticketing system. You can also get help from their social media pages. However, the phone support is only available on their higher paid plans.
Squarespace offers 24/7 email support, but they don't stop at that. They also have a live chat support, a resourceful help center, and a community answers platform where you can learn a lot.
Despite lacking phone support, Squarespace users seem to enjoy their support options, as they are thorough and satisfactory.
Weebly vs Squarespace comparison conclusion
Your choice of a suitable website builder will definitely depend on a number of factors. Say, the goals you hope to achieve, the type of website building project you want to pursue (blog, business, e-commerce, etc.), the effort and time you are ready to commit, your technical confidence, and available budget, among other aspects.
As you've likely noted, both these website builders vary greatly when the mentioned features are taken into consideration. A web design pro would easily find Squarespace great to work with due to the level of control and technicality it offers while Weebly is a better option for novices, but given the slight differences between them in terms of designs, e-commerce, and flexibility, it would be upon the user to decide which one suits them best.
Squarespace is evidently more complicated than Weebly, but it wins in other categories such as flexibility, SEO, and e-commerce. For the advanced user who is in doubt about its capacity, you will be happy to know that there are a few more features this tool comes with. It's up to you to give it a try and see how everything pans out.
So who is the ultimate winner? Well, it's difficult to point at one, because they both seem to target different users. Nevertheless, you can easily find what option suits you well by comparing your needs against the top features and benefits discussed here.