Last Updated on
When it comes time to creating your perfect website, hardly anyone is doing anymore old-school HTML coding. Nowadays, professionals (and amateurs) are making use of the best website builder software to make sure that their finished product is of top-notch quality.
Which type of website builders you decide to use will depend on your end goals and level of skill. Some opt to go with easy website builder software to get through the process in as few steps as possible. Others value the richness of more complex DIY website builders.
Disclosure
As an independent review site, we get compensated if you purchase through the referral links or coupon codes on this page – at no additional cost to you.
We'll take a look at what is on offer and how you can make the most of it, whatever you decide to use.
Simply put, website building software are programs that allow building websites without the need for manual coding.
In the early days of website building, designers would build using straight HTML code. Line by line, bit by bit. The process was time consuming, and the level of functionality achieved by these websites was somewhat lacking.
You can still build websites from scratch using HTML if you choose. It's not the easiest method, and nowadays it's more of a method for individuals to hone their coding skills.
It's also helpful to learn if you want to make small tweaks here or there or do any fine-tuning to your site. You can learn more by checking out Code Academy, The Site Wizards, or Open Designs.
There are also some fine video tutorials that give you the basics of building a site from the ground up.
As time progressed, though, people began developing software editors to facilitate more advanced operations. Eventually, these grew into the WYSIWYG editors that many creators are fond of today.
The acronym stands for "What You See Is What You Get." It refers to the process of visually building the website, having the computer program take care of the behind the scenes coding.
There are two basic classifications for website builder software. Online site builders that are incorporated into a hosting service that will also store your site for you, and offline builders that target a more professional crowd.
Online website builder software
These include common platforms like
Jimdo
,
Wix
,
Weebly
,
Shopify
, and
Squarespace
. These hosting services have site builders integrated into their process so that you can create the site and then immediately publish it through them. They often come with nifty support features and extras that make them attractive to newcomers.
Online website builder software pros and cons
These online website builder software services are usually popular, easy to use, and well supported. They have loads of templates for users, making site design incredibly quick. You can punch your details into a template and have a decent looking design within minutes.
With a few customization options, like fonts and colors, you can then put a personal touch on everything. They allow you to "drag and drop" new elements into the position that you want. You can also see how your changes will affect the finished product in real-time.
They often have built-in options for mobile site design, social media integration, and photo/video galleries. Since these platforms often double as hosts, you can get right to publishing once you're done, bypassing the hunt for a domain or dedicated server host.
You'll (probably) get plenty of support when you need guidance or something goes wrong since you're dealing with a large entity. Call their customer service line, and they can guide you through whatever issue you are having with building your site.
They also help keep your costs low. Using the editors is often free, and you only pay when you are ready to publish the site on the platform you have selected.
These plans can vary, but most are affordable for those just getting into blogging or site building.
To summarize—if quick and clean is your goal, these will likely be your starting point.
Best online website builder software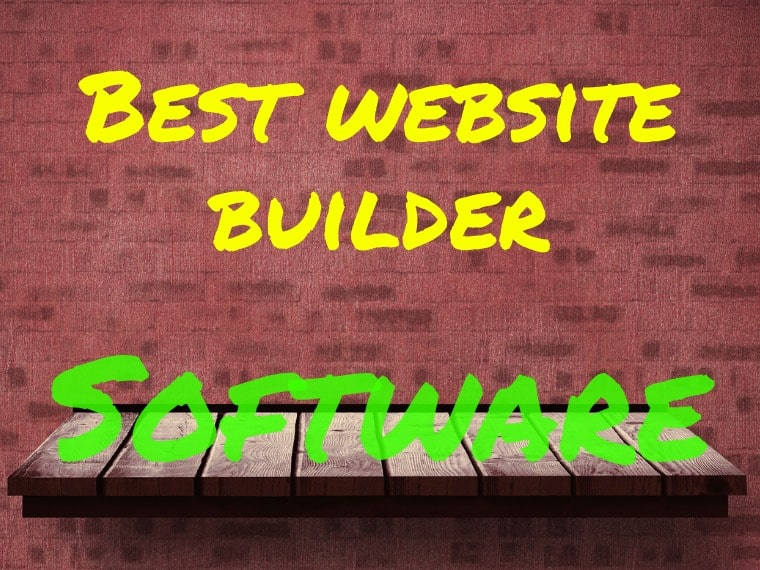 The best online website builder options are
Let's take a look at how they compare.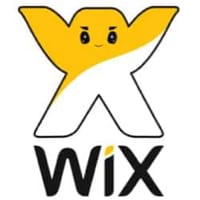 It's billed as one of the most intuitive builders on the market. To get started, you need only supply an email address. From there, you have access to the builder and can start designing your site.
To get the full experience, i.e. your own URL and no branded Wix ads, you'll have to upgrade to a paid account.
This could range from the basic "use your own domain" level of $4.08/month, to the VIP access which may run you $24.92/month (though it comes with some extras to help justify the cost).
Wix provides an option of "site types" that will dictate some of your layout and template options. You can go with a standard site, a web store, or a blog.
From there, you can select a template. There are hundreds in total. Each caters to a slightly different crowd, so you can likely find one to fit your niche.
Unfortunately, Wix has locked some of these website builder templates behind a paywall so you might be looking at forking over some extra cash to use them. It's up to you to decide if the investment is worth it.
After you've picked the template you want, you can start fine-tuning. Wix gives you a quick tutorial on how to use the editor; then you're on your own.
It's not a difficult interface to use. It offers you guides to make sure you keep things visually aligned. There's a straightforward toolbox offering text, image, video, and social media insertion.
You can upload your photos/videos into a library for quick use and reuse. You can even import media from services like Flickr and Facebook to make things simple.
You can edit fonts, colors, and everything else you need to make the template your own. Add additional pages, link them together with a navigation menu, and throw in some outside links and then you're pretty much done.
If you're into blogging, Wix makes it simple. Just turn on the blogging tool, and you're treated to six layout options that you can integrate into your site.
To summarize—Wix has a generous offering of templates. They are simple and tailored to different site uses. Drag and drop work well. Blogging is easy to add, and you get plenty of support from the company.

Our passion is Blogging, and we take pride in educating thousands of you fantastic people on this subject matter. 
However, there is a global crisis happening TODAY, right under our noses. Climate Change is real, and we have the power to make an actionable difference. 
We've partnered with GreenGeeks – the only Eco-Friendly Web Hosting company (powered 100% by wind energy) that runs a 300% Green Hosting platform. 
By signing up through us, you can benefit from a FREE domain name and tons of freebies. 
Get your Eco-Friendly site up and running now starting from as little as $2.95/mo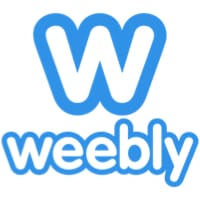 They've undergone some updates recently, so the new improved Weebly offers more than it did in previous iterations.
Like Wix, you can sign up with just an email address. This will give you access to the "free" account. You can choose to upgrade for more features:
Starter Level: $8/month
Pro Level: $12/month
Business Level: $25/month
Upgrading to the starter level will remove the Weebly branding and give you access to a custom URL. Pro provides additional multimedia features. Business level grants advanced web store features.
Taking more cues from Wix, Weebly asks you about your site intentions. Do you want the standard site, the blog, or the store?
There are more than 20 themes that come standard. Not as many as Wix, but enough variety that you can try to differentiate yourself. They are all easy to read and easy to customize, which is the main goal.
You can then set up your page elements. Navigation, text, images, etc. They offer some creative options for navigation, from a selection of top bar and sidebar looks.
You can even add polls, surveys, forms, and other interactive elements in this updated version of Weebly.
Since the new templates are using something called Responsive Design, you can't just drag and drop elements wherever you want. They constrict your options to fit the flow of each template better.
You might experience some confusion when first trying to edit your templates with their page builder. A bit of trial-and-error, though, and you should get the hang of it.
You can also add a range of "apps" to your site layout. This includes things like chat boxes, maps, shipping options, etc. Some are free; some have fees. Choose what you want to include wisely.
Unlike Wix, you don't have an online library to upload your photos and videos. This slows down your access and design process, as you have to re-upload media from your local storage every time you want to use it. There's no on the fly image editing either.
One major drawback with the Weebly interface is the lack of an "undo" feature for elements you may have added or removed. It hinders the process but doesn't cripple it completely.
Blogging is a standard feature with Weebly. Mobile site options are along for the ride as well. This lets you optimize the look of the site for smartphones and tablets.
Weebly also has its own iPad app, allowing website building on the go. The options here aren't as robust, and it works a bit slower, but it gets the job done for the most part.
To summarize—Weebly gives you easy sign-up options and a few good website templates. The responsive design is a double-edged sword, adding interest while limiting some flexibility. The platform offers options for working on your site with a tablet that some users will find very valuable.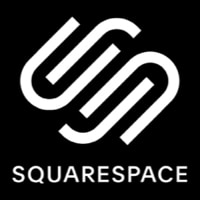 One of the newer editors to enter the arena. Though sometimes coined as "web building for the hipster elite," the platform offers plenty of functionality even if you don't consider yourself a hipster.
Unfortunately, Squarespace offers nothing for free. They provide a trial period for you to test a build, after which it's time to open up your wallet.
You can go with the $5/month "landing page" option. You could also opt for one of the more expensive options, like the $8/month offering that gives you up to 20 pages. If you've got more cash to burn, you can go with $70/month for a full-fledged site with premium options.
Following the lead set by other website builders, you must first choose your site purpose (standard, single-page, or store). Then you select your templates.
The template options are comparable to what Weebly provides. There are 26, and they are all professional looking if a bit similar.
Squarespace offers a questionnaire to pin down some of your details. It will later plug some of this information into your template to save you the trouble of doing it yourself.
When it comes time to edit your template, Squarespace will open an option box whenever you click on a part of the page. You can select from different "content blocks." Insert the one you want, and then customize what you want there.
Add text, images, video, and all the other usual options. You can even integrate some third-party offerings like SoundCloud, Twitter, Facebook and the like.
You can upload media files to a library for easy access. You can also let you preview stock images from Getty and other libraries to use on your site. You'll have to pay a license to use these, but the fees are reasonable.
There are plenty of options for media grids, galleries, carousels, etc. Customization with these isn't the greatest, but you can add text to accompany your images and control how images transition.
It limits your flexibility but keeps you within the confines of a simple and easy to interpret the design. That earns kudos from some users, and ire from others.
You can add a blog, check your mobile layout, and set up e-commerce with relative ease.
Squarespace is kind enough to add metrics to their platform as well. You can check how much traffic you're getting, where it's coming from, and what they're looking at the most all from your account.
To summarize—Squarespace limits your customization in some areas, but all in the interest of keeping the site looking good. The additional options, like the analytics, make this an attractive option for newcomers.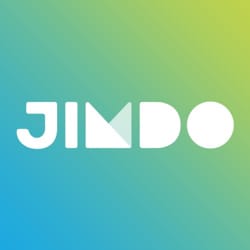 This modern site builder seems to have taken the lessons from the rest of the field, thrown them into the blender, and come up with something that can appeal to a wide swath of users.
Like the other options, you sign up and choose your plan. You can go with the free option, but you're limited on storage space. If you decide to upgrade you get your choice of:
Pro: $90/year
Business: $240/year
Both levels remove Jimdo's branding and allow for custom URLs. They differ in the amount of storage space and the perks they offer.
Jimdo has a large selection of templates. The higher your subscription level, the more you have access to. The templates fall into one of four categories: business, store, portfolio, and private.
You can preview what your content will look like with a particular template before making a switch. Once you set your template, you can fine-tune options like fonts, colors, etc.
The interface is easy and allows you to add some third-party elements as well, including social media options. They are comparable to the other builders on the list.
You can supplement add-ons that Jimdo doesn't offer with the HTML widget. It allows you to enter some code to enhance the site with some additional customization.
Blogging is simple. Once you turn the blog option on, you can insert it as an element on any page. You can edit your posts, and they will update within the blog box as you do so.
You can change options like how much of a blog post will display, how many posts will display on a page, and so on.
Jimdo gives you a preview of how your site will appear on mobile devices in both portrait and landscape views. This is very helpful for those looking to fine-tune their sight for optimal capability across platforms.
To summarize—Jimdo is a solid platform that offers options and plans that stack up against any other online builder. Their pricing works out to less than what you'd pay yearly with some other options, so it's a good choice for those trying to remain extra budget-conscious.
Offline website builder software
These are for the big boys and cover options like Dreamweaver. They aren't always for the faint-of-heart though. You should prepare yourself to invest more time into learning the ins-and-outs if you decide to go this route.
Offline website builder software pros and cons
The customization and number of advanced features are the selling points here. These are more HTML editors than your online website builder software offerings are. They still offer WYSIWYG functionality, though.
You can use them locally from your PC. You can save, tinker, and fine-tune all of your elements until you are ready to launch. They offer the most flexibility and are the option you'll want if you're doing more full-fledged website creation.
Best offline website builder software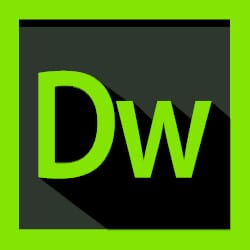 Dreamweaver is perhaps the best known of the offline website programs.
For coders, they offer an option to input and edit code for every aspect of a website. For designers, you can turn the coding portion off while you concentrate on the visual aspects with the WYSIWYG functions.
You can also mix the two, keeping the code visible while you work on the visuals, and tweaking it as you see fit as you build your site.
Dreamweaver gives you the ability to work with all of the major programming languages you'll need: HTML, ColdFusion, PHP, CSS, JavaScript, XML, etc.
The result, if you have the know-how, is a pretty feature intense site that has all the right professional touches.
To summarize—Dreamweaver is one of HTML top dogs. You can mix code and visual interfaces to create the best design possible. The platform is good for beginners but advanced enough for experts.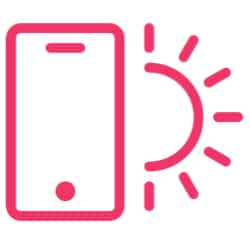 Another offline editor that functions similar to Dreamweaver. Offers plenty of templates to get you started, drag and drop options and trendy "blocks" that offer the latest and greatest in design concepts.
Edit images, add maps and third-party elements, and Mobirise takes care of the coding while you work. You can also just start with a blank page and see where it takes you, if you prefer.
Mobirise includes some mobile features that you might not find with other editors. It will optimize your site for smartphone/tablet viewing.
To summarize—Mobirise is a highly functional builder that caters to those with zero coding knowledge. It allows for the expert level execution of other editors without needing the prerequisite skills.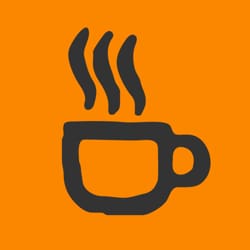 This software is more challenging for newbies, as its focus is more toward the coding side. It offers templates, but its true value shines with its HTML editing features.
You can start from the ground up, or import an existing website and start shaping it up. CoffeeCup includes validation checkers, code completion, and coding language support.
If you're willing to put in the time, CoffeeCup can help you improve your coding skills. It will show you what is wrong with a piece of code and has tutorials that will impart advanced knowledge.
To summarize—CoffeeCup is a code-centric builder that can help neophytes improve their coding abilities. It isn't the best if you want a drag and drop experience, but it's great if you want to get into the behind-the-scenes of web building.
Best website builder software: conclusion
Options for building a website are immense. Your final choice will depend on your level of skill and what you want to do with your website builder.
If you're just want to test the waters, the features of one of the best website builder software options listed will be fine.
If you want to get more advanced, you should consider rolling up your sleeves and going deep with a web design option from the offline web design software options as you can achieve greater functionality with these page builder options.