Last Updated on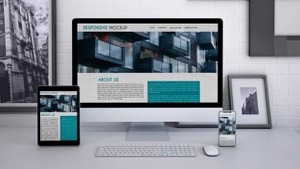 There are a lot of photography website builders out there. They promise that you'll be able to build your own site from scratch, with customized features and beautiful templates.
But which service should you choose? Finding the perfect service for your photography site can be a headache. Sorting through all of the different plans and making sense of the technical specs takes a lot of time, and it can be hard to tell all of the websites apart.
Disclosure
As an independent review site, we get compensated if you purchase through the referral links or coupon codes on this page – at no additional cost to you.
Fortunately, finding the perfect website creator for your online portfilio doesn't have to be such a pain. Here, we'll walk you through some of the best website builders for photographers so that you can easily find the service that best suits your needs.
Before diving into the specific product reviews, here are some of the main features that you should keep an eye out for when choosing a website creator.
When looking for a photography website builder, one of the main features you should look for is templates. These allow you to easily get your site up and running within minutes, with a professional feel.
Services will vary in how many templates they offer. And some services also offer themes that are specifically designed for certain types of photo galleries, making it easy to create a customized portfolio for your site.
When creating your site, you should also keep in mind how much space you might need. The storage offered by different services varies widely. Some, like Weebly, offer unlimited storage, whereas others, like Wix, have storage that varies by the plan.
There are a lot of services out there than let you build a website, with a wide range in how much they will cost you.
Keep in mind that most services will have multiple plans, so comparing prices between services is not always easy. You'll have to find what features you need, see which plans offer them, and then compare to see how they stack up when it comes to price.
Not all services make sites that will also look great on mobile devices. If you plan on creating a site that is also mobile friendly, you'll want to choose a service that designs its templates specifically for mobile devices. Squarespace in particular is great when it comes to mobile functionality.
Website builders for photographers compared
Here are the best website builders for photographers
There are a lot of great photography website builders out there out there but to help you find the perfect one for your site, we've selected 6 of our favorites.
Compare the features of each site to find the one that's best for you. And take advantage of free trials to test out as many sites as possible.
1. Wix (best website builder for photographers overall)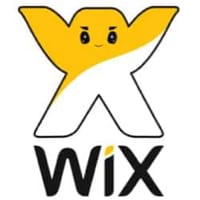 This is one of the leading companies for quickly and easily getting your photography site or ​blog off the ground. They make it really simple to get started, with intuitive menus and drag and drop editing for those with no web design experience.
The first thing you'll notice when using Wix is how user friendly it feels. Despite this ease of use, it's not bare bones. Far from it. The drag-and-drop editor allows you to customize your website just about any way you want.
One of the best features of Wix is the variety of ready-to-use templates. These allow you to create a fully functional, beautiful site in just minutes. And there are enough templates available that your site won't look like other photography sites.
They even break down potential templates and layouts by specific types of photography site. This allows you to create custom image galleries depending on what kind of photos you want to showcase.
How does Wix do when you want to upload your photos to your site? Quite well. It's one of the fastest services for getting a portfolio uploaded and allows you to handle a large volume of images.
Wix also has a great range of features for those looking to run an online photo store. You can make price tables. And you can track income and expenses, as well as create invoices.
You can also integrate your calendar into the website. This is a great feature for professional photographers who want an all-in-one site where they can sell their work, as well as book appointments.
How much will you have to pay to use Wix? That'll depend on what you need. Some users may be able to get by with the basic free version. But it lacks a lot of features that you'll probably want.
Fortunately, Wix offers a range of pricing plans so that you can find one that best suits your needs.
The many pricing plans may be a bit overwhelming at first, but the variety is for your benefit. With so many tailored plans, you can find one that has the exact features you need.
Although Wix does have responsive customer service through email, it doesn't offer any live chat support.
Excellent range of templates for you to choose from
Easy to use drag-and-drop editor
Integrated calendar for easy appointments
Fast upload speed for photos
Great e-commerce features
Once you launch your site, the template is locked in and can't be changed
2. Squarespace (good website builder for customization)
As one of the leading website builders, Squarespace is an excellent choice for those looking to build a photography website.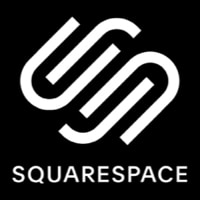 Squarespace is not designed just for photography sites. But it offers enough features and e-commerce support that photographers will be able to design for featured galleries and portfolios. And it's one of the most intuitive and user-friendly web creators, making it great for those who don't have any experience with web design.
Will you miss out on features by using a service that is not specialized for photography? For most users, the answer is no. Squarespace offers enough of the customization you'll need to create a stunning photography website.
Its beautiful templates work well for photography, They allow you to create stunning sites in just minutes. And the templates all have a professional feel to them, giving your site a high-end look. All of them function well on mobile devices, too.
And unlike Wix, switching templates is easy and quick, so you can redesign your site in minutes (here's a guide on how you can easily play around with templates in Squarespace:
It also has great mobile functionality, so if you plan on editing your site on the go, it's a great choice.
One of the downsides of using Squarespace is that upload speeds are fairly slow. This won't be much of a problem if you are only uploading a small sample of work for a personal portfolio. But if you are a professional who needs to constantly upload, these slower speeds may be frustrating.
Squarespace also has a nice range of pricing plans so you can find one that suits your needs. You won't get as may options as you would on Wix, however, so you may end up paying for some features you don't need.
If you want e-commerce features, you'll have to opt for one of the more expensive plans. While these features are nice, it would be more convenient if the basic plans had some form of e-commerce integration.
Beautiful templates that are easy to use
Easy to switch templates after site goes live
User-friendly drag-and-drop editing
Sites look great on mobile devices
Affordable basic plans
Not quite as many pricing plans as other services
No e-commerce features on basic plans
Upload speeds a bit slower than on other services
3. Weebly (best photographers website builder for limited budgets)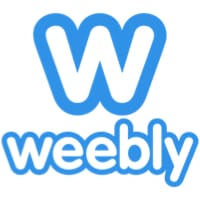 Weebly is another one of the most popular website creators out there. It offers loads of customization with its easy-to-use editor, as well as excellent templates and unlimited storage.
The editor on Weebly is one of the most user-friendly of the sites featured here. It's drag and drop, making it similar to services like Wix and Squarespace. It allows you to easily customize your site without any web design experience.
Although Weebly does have a great editor, its range of templates is a bit limited. You just don't get quite as many to choose from as you do with other services. However, the templates that are there are excellent, with elegant, beautiful designs that highlight your photos.
One of the biggest draws of using Weebly is that you get unlimited storage with most of its plans. This makes it great for photographers who need to upload a large volume of photos.
And upload speeds should never be an issue. You'll be able to get photos onto your site quickly. Weebly allows you to continue editing as you upload photos, a nice touch that makes it easier to get more done.
You also don't have to worry about any dimension limitations on uploads, a problem that you may have with other web creators. Weebly allows you to upload your photos how you want them.
It's also one of the best free photography websites, allowing you to create a beautiful portfolio, even with its free plan.
If you do want to pay more for added features, you'll find a few different premium plans to choose from. These offer a nice range depending on the level of features you need, as well as how many third-party apps you want.
They are a little more expensive than plans on other services—but not by much. If you prefer Weebly's interface and need the wide range of third-party apps, it may be worth this slightly higher price.
Easy to-use drag-and-drop editor
One of the best free websites for photographers
Elegant templates
Unlimited storage
Quick upload speeds
Range of templates a bit limited
Premium plans more expensive than those of other services


Our #1 Choice For Hosting Blogs
62% Off Exclusive Offer Applied at Checkout
4. Zenfolio (best for watermarking your photography)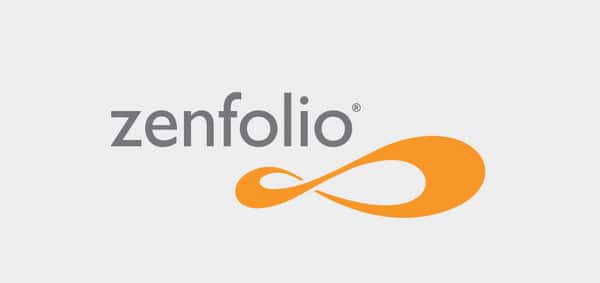 This is another leading services for creating a custom photography site. And it's also one of the most awarded by photographers. It offers a nice blend of customizable templates and e-commerce features, in case you want to sell photos or prints.
Why use Zenfolio? The templates are excellent, offering a range of different looks and feels for your site that will make it stand out. And it's easy to use, so you'll have your site up and running quickly.
However, Zenfolio doesn't stand out visually as much as Wix or Squarespace. The sites look professional but are a bit more utilitarian. If you need a sleek, ultra modern website with stunning backgrounds, you may want to go with either Wix or Squarespace.
But if you want a functional, professional site that is easy to navigate, then Zenfolio is a great choice. And you get unlimited storage even on the most basic plans. If you have a large portfolio you need to upload, this will allow you to upload all of your photos without any restrictions.
There's also a range of training videos and tutorials available, should you need any help learning how to use all of the service's features.
Although users who want to stick to the templates will find Zenfolio intuitive, it can be a bit of headache if you want to customize your site any further, especially if you don't have any experience with web design.
But for those who do have a technical background, the full suite of customization features will allow them to dig deep into the weeds and create fully optimized sites.
Zenfolio is a bit limited when it comes to customer service. Unless you choose the Advanced plan, you won't have access to chat or phone support.
Zenfolio offers three main plans. Although some users may want a few more options, the plans are well designed to cater to different users.
The Basic plan allows you to set up your site with unlimited storage space, as well as add HD video.
The second plan, called Pro, has the same features as the basic option. But you'll also get watermarking on photos to protect your intellectual property, client access, the option to save favorites, and added features for pricing your photos.
The third plan, called Advanced, gives you all of the features found in the Basic and Pro plans, while adding multiple-user accounts and live chat support.
Excellent range of e-commerce features
User-friendly editing tools
Well-designed templates
Quick upload speeds
Some of the best galleries of any web creator
Templates not as visually striking as those of other services
Range of templates somewhat limited, with 12 to choose from
5. Redframe (best photography website creator for simplicity)

This is another excellent option for those who need to easily set up a photography portfolio. It doesn't offer quite as many features as some other sites, but its simplicity and easy-to-use tools make it a great choice for those who need a professional site.
The design themes are well-made and versatile, offering a clean look to your site. And getting started is easy. You simply pick a theme and upload your photos. You can also add other features or menus, depending on what you need from your site.
All of the themes are designed with photography in mind, so the focus is always on your photos.
Redframe also has support for various different types of galleries, making it an excellent choice for those who need a simple way of showcasing a variety of different photos.
Redframe also has a suite of tools for those who want to use their site to sell photos. Is Redframe the best choice to run a full-scale e-commerce operation? Probably not. But if you're simply looking to sell some prints online, it has more than enough features.
It also has full integration of Google Analytics. Although users simply looking to set up a personal portfolio may not make much of this, those looking to sell photos online will be able to keep track of web traffic and customer data.
Redframe doesn't offer many plans. You can pay $16 a month with a yearly subscription, or you can pay $30 a month if you don't want to pay for a year upfront.
Although this lack of tailored plans may annoy some users, the low annual subscription fee makes this one of the more affordable options for those looking to build a photography website.
Easy-to-use drag-and-drop editor
Great selection of themes that highlight your photos
Google Analytics integration
Basic but well-integrated e-commerce features
One of the lowest priced website creators
Not as many themes as other services
Visuals a bit simpler than services such as Wix or Squarespace
6. Pixpa (best photography website builder for basic needs)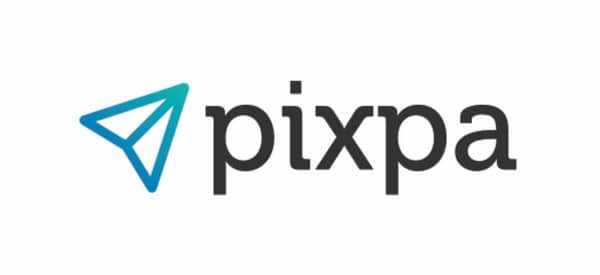 Pixpa is a service that allows you to build custom websites and blogs, as well as providing e-commerce solutions. Although not designed just for photography sites, its range of templates and easy-to-use web editing tools make it great for those who need to build a custom photography website with basic e-commerce features.
Pixpa divides the menus into intuitive groups based on what you want to do. Need to add content? All of the features are right there at your fingertips. Want to build an online store? You'll find all of the tools you need in one place. This makes Pixpa very user friendly, and it's easy to learn how to use all of the customization tools.
Pixpa is not quite as visually striking as Wix or Squarespace. But you'll still get an elegant, professional look for your website.
In terms of customization, Pixpa offers enough tools to keep those who want a personalized site happy. But you won't find the type of fine-tuned, sophisticated customization tools you get with some other services. And in most cases, this may actually be a good thing. It allows you to create a clean, easy-to-navigate site that puts the focus on your photos.
The sites also look great on mobile devices. You won't get any partial loading or awkwardly clipped photos when looking at your site on a phone. Photo galleries also load well when using sites on mobile devices.
The added e-commerce features are a nice touch. But they fall a bit short of what you'll find on dedicated e-commerce platforms. If you only plan on selling a few photos here and there, you'll get by just fine with Pixpa.
Who is Pixpa for? It's one of the best site builders for photographers who need an intuitive, easy-to-use service. It's fairly basic when compared to other services, such as Squarespace or Wix. But this simplicity may actually benefit some users. It's one of the most user-friendly services out there, making it perfect for those who have little web design experience.
And it's affordable, so you won't have to spend much to get one of the best site builders for photographers. Will you get better performance with one of the more expensive Wix plans? Sure, but many users won't need all of those features.
Pixpa offers 5 plans, so you'll have plenty of options when finding the right mix of features for you.
And they are all some of the most affordable plans out there, so Pixpa is a great choice for those looking to build a high-end site without breaking the bank. You can also save on all of the plans if you choose to by an annual subscription.
User-friendly editing tools
Good, clean templates
Upload speeds are fairly quick
Nice range of plans with affordable prices
Templates not as beautiful as those on other services
What's the best photography website builder? Our conclusion
With so many different services out there, it can be hard to tell which is the best. That's why we've made these reviews to help guide you through the process.
Compare the website creators reviewed above to find one that best fits your needs. There isn't one service that will be the best for everyone. Wix is a great all-around photography website creator. But many users may get more out of Squarespace because they offer many more features.
Do you need e-commerce features? How much web design ​experience do you have? How much storage do you need? The answers to these questions will determine the kind of website creator that is best for you.
And keep in mind that many services that create websites for photographers offer free trials. Use these to try out multiple services to see which best suits your needs.