Last Updated on
In our current age, we're able to create beautifully complex and intricate websites without needing to know a thing about CSS or HTML. That isn't to say we shouldn't learn them or eventually use them, but for most business people who want to create a website, don't want to moonlight as a web developer.
Instead, we let website builders do all the hard programming and work for us. The modern age business owner has become his or her own architect regarding websites.
Disclosure
As an independent review site, we get compensated if you purchase through the referral links or coupon codes on this page – at no additional cost to you.
If you need a full-fledged online storefront, one page one-stop for a personal project of yours or a full level personal site, the barrier to entry is minimal. We're going to list many different website builders, go into a comprehensive review for our top four favorites then compare and contrast them to the competition. You'll be adept at the basics of all website builders on the web.

Our passion is Blogging, and we take pride in educating thousands of you fantastic people on this subject matter. 
However, there is a global crisis happening TODAY, right under our noses. Climate Change is real, and we have the power to make an actionable difference. 
We've partnered with GreenGeeks – the only Eco-Friendly Web Hosting company (powered 100% by wind energy) that runs a 300% Green Hosting platform. 
By signing up through us, you can benefit from a FREE domain name and tons of freebies. 
Get your Eco-Friendly site up and running now starting from as little as $2.95/mo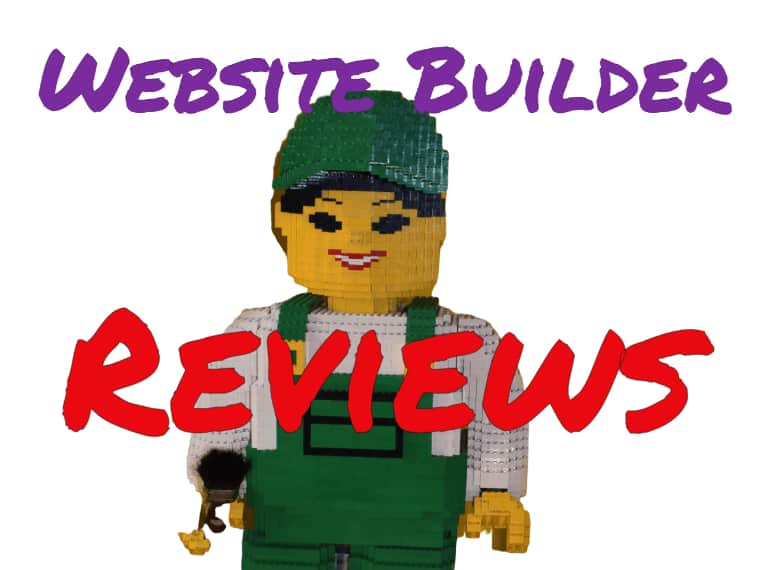 There are scores of builders on the web, some widely known and adored, others key to a niche of developers and some that aren't all that special. The industry is highly competitive, as we'll be looking at the top four, WordPress, Squarespace, Wix, and Weebly.
All of these website builders offer extensive communities, control support, customer service templates, blogging, e-commerce features, and integrated developer supported plugins.
Before we dive into our four website builder reviews, here is a quick snippet for those with some coding experience who may want more free reign control or cheaper alternatives in terms of website builders.
These are all viable options for web builders, and it is recommended to try them all out or watch a few videos about them online. We'll look at the best selection next with a select group of criteria to take a deep dive into the features and functions of each site builder – and answer the question – what is the best website builder?
Let's take a look at some basic comparisons starting with price points for each respective website builder. Our first is WordPress, which offers a free version through the WordPress.Org and another one through the .com suffix. Prices go up to $24.92 per month if used for business.
Squarespace only offers a free trial in terms of free content. Following that, there is a price of either $8 per month on an annual basis or a $12 month-to-month payment.
Weebly offers a free version, as its cheapest plan is $8 per month. Following that, we have Wix, which also offers a free plan and the cheapest option of $4 per month of site building services.
All of these builds offer a form of integrated E-Commerce features bundled in their creation. All are also useful for extensive blogging purposes. Their support channels are all similar to SquareSpace having a leg up on the competition with round the clock Email, live chat, and phone support.
The main list of website builders has been chosen after an extensive review of their features and how they stack up against the rest of the competition. While there are some builders that look nice on the surface, their quality is severely outdated and features lacking.
Any website builder that looks like an early artifact from the Internet birth periods were promptly dismissed. Another part of the extensive criteria was whether or not the website developer would allow for mobile design.
The best site builders need to be able to incorporate a similar experience from platform to platform. A website that can't be quickly integrated into a smartphone has no place in modern web development. The majority of Google searches in some places around the world come from primarily mobile devices.
Through Shopify stores, we've also found that most purchases are being made on mobile devices, as the majority of your readers and site visitors will be coming from a mobile market.
Another part of our criteria was the importance of integrated blogging platforms and of course e-commerce. The majority of people creating a website are using it for blogging. These two features are immensely important in any aspect of a business, personal affairs or anything in between. They are often a pillar of what makes a website.
Built-in features are also much easier to manipulate and use, as you won't be forced to search out plugins that may muck up the code. When testing for a proper website builder, be sure to check out a couple of key areas like customer support response time.
If your website is up and running, you'll want to know you are covered fast in the event of any internal problems with the web builder. That is to say if there has been a bug that needs to be updated and exposes your site to security issues.
Squarespace has the fastest email response time, as Weebly comes in with the quickest Live-chat response. WordPress is so widespread; most questions you ask about it will be online somewhere answered. Wix is the lowest-performing with no live chat features. Each individual website builder has its own inherent strengths – check out our top 4 web builder reviews!
WordPress website builder review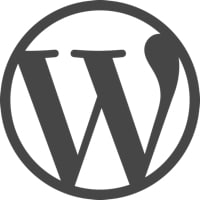 WordPress is one of the most widely used open-source website building platforms on the entirety of the Internet. Open source means it is open for use by anyone and developers and programmers can create things on WordPress, making their own tools, templates, plugins and more.
The ability to do this allows them to sell to other WordPress users or give them away for free. There are millions of websites run off of WordPress.
Its growth rate isn't slowing down anytime soon, and that is due to a few reasons on why this is one of the best website builders on the web. There are almost 50,000 plugins and countless amounts of sanctioned templates or user-created templates.
Significant community based help
A benefit of WordPress is the access to so many different tools and templates, plugins to assist you and improve the website. This is both a blessing and a curse. With so many different plugins, you run into the issue of using inferior or outdated plugins that could cause harm.
It is important for website developers to stay vigilant when downloading plugins and check for compatibility and support issues. WordPress can be more flexible than our other top website builders. But with that comes a responsibility to be well versed in coding or have the assistance of a good developer.
Capable coders could end up costing anywhere from $50 to $100 per hour for you to get special features finished and coded. These types of costs can add up quickly to something that is relatively cheap and often free. The learning curve is a lot steeper for people who use WordPress.
WordPress is always being updated to fix arising issues with security and other bugs. Whenever this happens, it can affect the plugins that you've downloaded, and you'll have to update your WordPress site. Sometimes this can be an issue when custom themes and other plugins change.
One of the best features of WordPress is its amazing ability to be such a comprehensive resource for blogs. As it is a content management system, that differs from a straight website builder; it manages to be a little bit of both. Many people will develop entire websites off of WordPress.
Posts can have a rich texture of videos, photos and, of course, text, with a lot of HTML and CSS options handy. E-commerce can be added to a mixture of different plugins that are inherent to the WordPress system. In our list of top builders on the web, it's the odd one out, but still a major player in the web-building scene.
Squarespace website builder review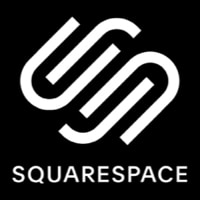 Squarespace has some top-notch bundled features that make it a comprehensive resource for those who want everything in one area. It is media-focused, and the templates are vast and varied. These are all supported straight from the site, as WordPress may have numerous amounts of templates,
Squarespace settles for around 30 templates divided into seven different categories. These include businesses, portfolios, stores, musicians, personal, restaurants, and weddings.
These templates aren't only better than the majority of the competition, but they also run incredibly smooth and fast. Their mobile integration is seamless, and there isn't a single issue from the switch from desktop to mobile. Its responsive design is unparalleled.
The stylish design is customizable and designed for all kinds of media to be included in them, with an integrated fashion. Artists of all kinds can benefit from the offerings here.
Maneuvering the interface
An important part of all websites today is the ability to keep up with the huge influence of social media. It becomes a bit of a loop to use Social media. That is, customers and viewers from your social sites are directed from social media to the site, and back and forth.
Social Media buttons are there to facilitate this process of transference to get the best results possible.
The newest release of Squarespace has found the content and style editors in the same place for editing. Everything is under one simple sidebar on the left side of the interface. It is a great way to click through different design elements.
For example, the five basic menus include pages, metrics, settings, design, and help. Several other methods are also available that are dependent on the specific template you're using.
For example, in the case of e-commerce, you'll be tasked with scrolling through orders, inventory, discounts, and payments. All of these pages are part of the business features hub.
The commerce feature is perfect for handling a small amount of inventory with multiple built-in functionalities for shipping, taxes, and accounting. On top of that, you have resources for discounts, checkout, customer support, and management. All of these are included in the set bundle for e-commerce.
None of these features require an upgrade, while you are also equipped with product management features for featured products and adding additional info forms to a product.
Search Engine Optimization (SEO) is built into the processes and helps control your info for search engine description and format items, and other pages throughout the site. Again there are social media integration links that assist in optimizing the website.
For the most part, it is a little light on SEO and marketing support but makes up for it in ease to use, near-completed stylized pages and vast in-built e-commerce system.
Wix website builder review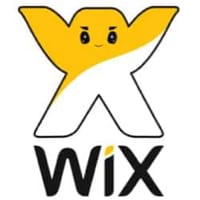 Wix is a great platform that has got a lot in terms of templates and multiple plugins to get things going. One of the problems you may find with it is the interface control system takes some time to learn.
Wix is similar to WordPress in the way that it has a mountain of templates to be used and an amazing amount of clip art photography and other customizable features. The responsive design of the website is where things got a little muddled when you begin tweaking things to your liking.
Try not to leave the main template design unless you really want to get a change of pace and learn the different ways to use the complicated interface. There are a lot of customizable options with Wix, but you won't want to go down that road for now with a basic site.
If you're going to switch templates, you'll have to switch to a brand new site and do a lot of copying and pasting. This caveat of design could be a no go for big businesses but an okay resource for hosting other things online.
Diving into the interface
The menu for Wix's dashboard is self-explanatory, and that is a plus. There are many pop up menus that will lead you throughout difficult areas but can sometimes become a nuisance.
There are dedicated hubs and areas for email, newsletters, SEO, domains, and customer support & management. At times the learning curve for the entirety of the interface can be hard to grasp compared to say Square.
The SEO in Wix is a unique way of going about optimization. It has a built-in SEO wizard that will ask for keywords that users might search to find the site. It has a homepage and all-site pages inclusive report to notify you about any problems that may come from your SEO ranking.
Wix was one of the only website builders with this kind of support for an in-house SEO helper, and this helped make it unique for people who aren't too familiar with SEO and need the extra help.
Features of inventory scalability
It was a convenient tool and helpful, and its online e-commerce was a big help too. For an inventory of around 50 items, the store management system will do be helpful for most small businesses.
Wix also has the capability to scale things up larger by offering SKUs, product categories and a way to manage and edit new inventory. Building up an inventory can be a possibility but also be a time-consuming affair.
For more details on the Wix website builder, watch this video –
Weebly website builder review
Finally, we take a look at Weebly with some of the best free templates available online. When you upgrade to the paid version, one of the cheapest, you'll also have access to its range of e-commerce products and tools.
Weebly has a small number of templates numbering around 25, where nearly all of them are identical. Templates can have product pages, blogs and standard content pages added to them. There are customizable options that range stem from the drag and drop methods.
Some of these elements included in the builder are poll widgets, image galleries, contact forms, button integration and a few more. Aside from having the ability to choose where the elements go, there isn't much more to customize. Some people will like this ease of simplicity with Weebly.
The transition to mobile platforms is mostly smooth with a few problems along the way. There were sometimes broken menu buttons on smartphones and problems submitting through contact forms on mobile.
In terms of easy usage, it is right alongside SquareSpace and outpaces WordPress and Wix. The editor layout is intuitive, and it is easy to adjust a sitemap while creating new pages. Customizations for new elements are only a click away with simple menus to choose from.
The dashboard rivals many other builders as it gives a clear view of the entire site, included stats and hubs for email and domain management. There is also an area for you to keep up to date on any blog contributions.
The built-in SEO menu is easy to use and offers integration into Google Analytics or Webmaster tools. It takes a while to find the information, but after looking through the menus a bit, you'll find the option to click it.
Weebly's e-commerce offers a lot of customizable options, even included on the free plan you can list a maximum of five products. Paid options will let you list much more. The Business plan gives you two important add-ons that include shipping and taxes.
The cheaper plan below the business plan allows for 25 products to be listed, orders managed, emailed receipts and adjustable product layouts. Weebly is great for its completely free plan and well-designed interface, along with editable elements. The only major concern would be for the mobile integration messing up at times.
Our comprehensive best offers many different options for varying degrees of new web developers. They have the possibility to have a wide range of customizable options with a content management system like WordPress or ease of simplicity with bundled SquareSpace.
Weebly is great for newcomers that want a simple interface without having to change too many things to get things right and comes at a lower price than most. Wix also offers many templates in a similar vein of WordPress, making it one of the top four.
Choosing the correct template is often more than just choosing a great looking exterior; these features can all be changed through internal editing. The template is also an important factor in how the back end of a website works, being the main framework of what's going on behind the scenes.
Getting the website builder right
Knowing what your website needs to be built is an important aspect of choosing a website builder and creating it. For example, if you're going to be heavy on the e-commerce aspect, look for a builder and template to match that.
The versatility inherent in some of these limited templates is what really makes them stand out. For example, taking into account the SquareSpace limited templates and how well they can change and adapt.
The closer a template is to your goal, the better. A few things to look out for in mobile-optimized templates as they may not be responsive, which is what we need.
Overall, factor in the varying templates, community, and internal support from the website builder themselves. Depending on your degree of skill and overall needs, each builder will either work perfectly or not cut it. We hope these website builder reviews were helpful – check out the best builder for you personally and apply that to your creation.