Last Updated on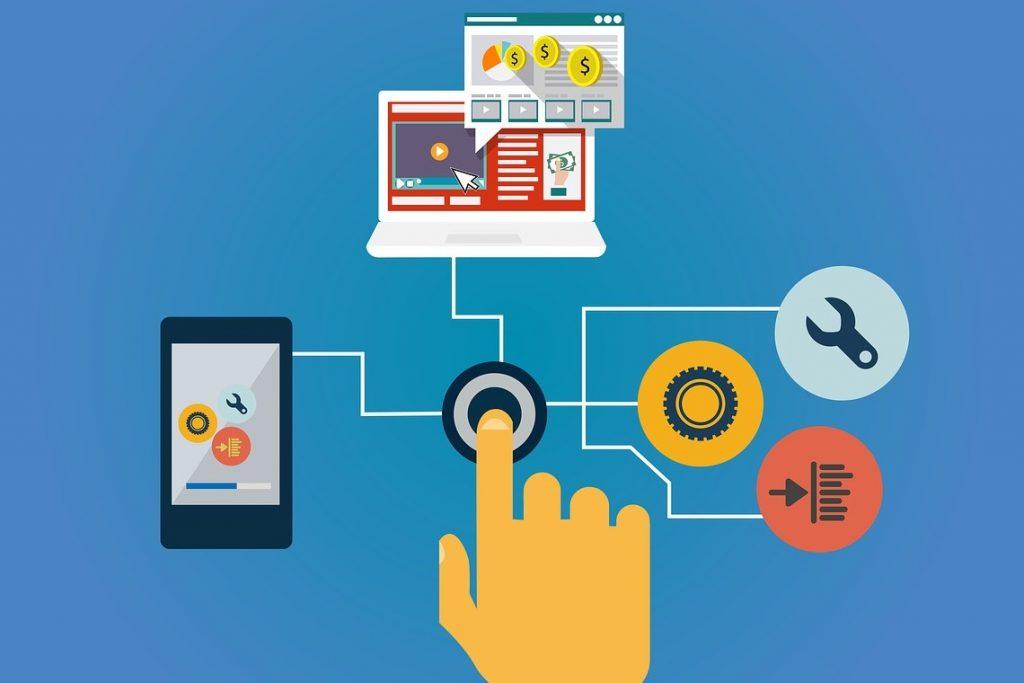 Once you decide to set up your own online shop, your next bother will be settling on the best eCommerce builder for online stores. You don't want to end up with an option that you will struggle to navigate, , or that will saddle you with huge transaction fees, or cause you to have to deal with problems you could have avoided…if you'd just made the right choice up front.
At the very least, a great builder should be the kind that can let you create a professional looking eCommerce store complete with robust analytics, trouble-free inventory management, and reliable customer service. I'll be letting you in on all these features shortly, together with others that have proved useful as well.
Disclosure
As an independent review site, we get compensated if you purchase through the referral links or coupon codes on this page – at no additional cost to you.
Two important questions you will want to ask yourself as you sort through the available options in this guide include:
What do I want to achieve in the end?
Can the builder meet my personal needs and preferences?
Guess what, you'll be able to figure all of that out as you read over the best eCommerce website builder reviews below. So, without any further ado, let's get right into it.
Builder

Starting Price

Top Features

Current Price

Free (limited functionalities)
Premium plan: From $16.50/month

Advanced eCommerce tools
Interactive platform
Multilingual sites
Artificial intelligence system
Multiple payment options

From $29.50/month
Free trial available

Feature-rich platform
Impressive SEO tools
App friendly
Speedy and secure
Multiple payment options

From $25.00/month (for small business and stores)

Marketing automation
Great built-in features
Easy-to-use dashboard
Great customizable templates
Powerful email tools

From $26/month (billed annually) or $30/month (billed month to month)

Easy-to-use back end
High-resolution photos
All features are built-in
Centralized inventory management

From $29.95/month
15-day free trial available

Full content management system
Great theme customization features
Impressive SEO options
Automated image optimization

Modernized templates
App friendly
Custom order management system
Google analytics
Multiple payment options

From $26.90/month (billed annually) or $29/month (billed month to month)
14-day free trial

Excellent SEO tools
Intuitive dashboard
Integrated marketing features
Multiple payment options
Advanced inventory management

From $19.90/ month (billed annually)
one-month free trial

Excellent design flexibility
SEO guidance
Business-specific features
Easy-to-use platform
Plans come with website hosting

Plugin cost: Free (Requires WordPress Hosting)

Comprehensive eCommerce tools and features
Built-in inventory management tracker
WordPress SEO best practices
Multiple payment options

From $24.99/month (billed annually) or $30.00/month (billed month to month)

Artificial intelligence assistant
Easy-to-use dashboard and editor
Extensive SEO tools
Multiple payment options
How to choose an eCommerce website builder
To begin with, let's look at the design and themes.
Themes determine how your site will look. Look at the range of themes the builder has and which niches they cover. You'll realize that some builders, like Wix, have a relatively huge collection of templates covering a broad range of industries.
Others, like Squarespace, have fewer templates, yet they are well-designed and detailed.
Whereas some offer these templates for free, other builders will require you to part with a few dollars in order to get what they classify as premium themes. Either way, the templates should look great and be easily customizable.
Ease of use/functionality
You can figure out how easy or difficult it is to use an eCommerce website builder by examining the details accompanying it, reviews by users, or testing it out (if there's a free trial).
Pay attention to the level of customization the themes present, analytics, dashboard setup, ability to add extra features or plugins, and so on.
If possible, first equip yourself with basic knowledge about starting a blog. This will help you to make a better decision in the end.
Available payment options
You are definitely going to need a couple of payment options, because your customer's preferences also vary. Each website builder will let you know the kind of payment system you can incorporate into the platform, from the conventional debit and credit cards to online payment systems like PayPal and so on.
More people are using their smartphones to shop online today than ever, and the trend hasn't shown any signs of slowing down In fact between 2016 and 2018 the preference for shopping on a smartphone jumped from 14% to a whopping 29% as this eCommerce stats page shows.
Therefore, it's non-negotiable that the eCommerce builder you opt for should have features, applications, and systems that allow you to make it mobile friendly.
It would be great if you equipped yourself with more knowledge about how to make an eCommerce website mobile friendly up front too, as this will put you in a position to properly evaluate said feature. You can start by watching the video below.
Because you'll be doing this on your own and it will be an extension of your business, it's better if you opt for a company with better response times and multiple-channel support.
Some builders have free and paid versions. Others only have the latter. Obviously, the prices vary from company to company. So, examine the details in the offered packages to determine which one suits you best.
This will depend on the provider and the eCommerce platform you choose as well. You can seek more information about it from your host.
In addition to what we've mentioned, also look at the following:
Available search engine optimization (SEO) features
Available sales and management tools
Consumer reviews about the builder
Here are the best eCommerce website builders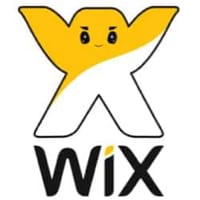 Over the years, Wix has grown to be not only one of the most feature-rich but also the best free eCommerce website builders. Users of this platform, mostly small businesses and tech startups, love it for being an easy-to-use platform that allows decent creative control.
You do not need a lot of effort to get the site to look a specific way, because it utilizes a drag-and-drop editor. Expect to have plenty of templates at your disposal that come with eye-catching designs which let you add videos and interesting features to your online store.
To get started on using Wix's website builder, you only need your email address. Once you've registered, you can integrate an online store and upgrade it later as your needs change.
Wix has also invested in an excellent 24/7 customer support team, in addition to having tons of video tutorials and articles that will help you navigate the platform with ease.
Top Features
Excellent and advanced eCommerce tools
Automatic site backup
Supports multilingual sites
An Artificial Design Intelligence (ADI) to help you set up your website quickly
Over 15 payment options, including PayPal, Square, and Stripe
Abandoned cart recovery
Feature-rich store app
Interactive dashboard platform
Beginner friendly
Lots of modern templates
Plenty of creative freedom
Limited inventory management functions
Lacks social media integration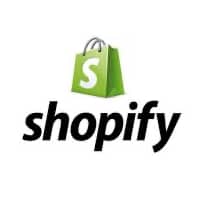 Shopify is a revered name in the eCommerce space. Perhaps the best thing about Shopify is that it offers you a collective group of eCommerce solutions to set up your store and start selling your product.
Like Wix, this platform utilizes a drag-and-drop editor, making it easy to use for non-coders. Once you are ready to start, you only need to choose a Shopify plan and buy a domain that you will point to your Shopify store.
Then, choose a proper template for your store and edit it. Next, add all the relevant payment structures, descriptions, and products…and voila! You are ready to start selling.
Unfortunately, you only have about 10 free templates to choose from. The rest are classified as premium, and each costs upwards of $100. Nevertheless, the themes are versatile, and they cover plenty of niches.
Speedy and secure platform
Excellent feature menu
Reasonably impressive marketing especially SEO
Great design options for the templates
Abandoned cart recovery
App friendly
24/7 multiple-channel customer support
You can sell across multiple social media channels
Supports over 100 payment options, including all major ones
Excellent inventory system
Comprehensive app market
Supports blogging
Alternative payment methods attract a transaction fee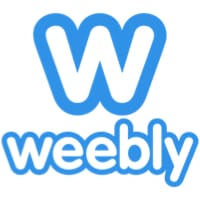 Weebly's platform is among the best and easiest eCommerce website builders that also sets itself apart by being powerful enough to help you build a great eCommerce store without needing any HTML skills. However, if you are great at using CSS or HTML, they will gladly let you utilize them.
Initially, Weebly was known to have some of the least interesting templates ever, but they seem to have heard those complaints and have responded with new stylish designs. The majority are already mobile friendly.
However, if you'd love something more versatile, you can seek the help of an independent designer.
Easy-to-learn and use dashboard
Marketing automation
Excellent blogging platform
A strong set of built-in features
Automated abandoned cart recovery
Helpful phone-based customer support
Solid education and onboarding process for new users
Great customizable templates
Easy-to-use simple dashboard
Resourceful help and support center
24/7 multi-channel customer support
Automatically generated mobile-friendly website
Powerful email tools
Doesn't support multi-channel selling
Amazon integration for order fulfillment not supported
Limited payment options
Pages on content management interface start to look cluttered after just a few articles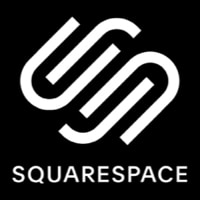 Squarespace is a well-known website builder among designers, photographers, and other creatives who prefer a minimalistic website. But their greatness doesn't stop there.
Squarespace has built a name for itself in the eCommerce space, thanks to their fully loaded eCommerce solution. On this platform, everything is available for you to build the website of your dreams.
In addition to taking care of the fundamentals, like securing your site and loading your pages with optimal speed, they also provide you with the tools to customize your website to your preference.
They avail some of the most beautiful templates for any website, living up to their tagline of "Build it Beautiful." Even though their selection comprises a huge collection of photographs, you can swap their photos for yours to make it more of your own.
Well-designed, easy-to-use back end
Variety of professional, high-resolution photographs
All features are built by Squarespace
Fast and secure platform
Clear onboarding
Resourceful help and support center
Abandoned cart recovery
Centralized inventory management
Allows you to sell digital products
Supports social media integration
Easy to use (once you get used to it)
No apps, which limits functionality (though it does support third-party integrations)
Only accepts certain currencies
Limited payment options


Our #1 Choice For Hosting Blogs
62% Off Exclusive Offer Applied at Checkout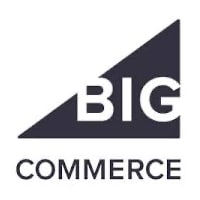 Rarely will talk about leaders in eCommerce website building end without mention of BigCommerce. So far, it's one of the most scalable platforms, as admitted by its passionate users and critics. It's also one of the most awarded eCommerce solutions providers.
Whether you want a simple store or something as massive as Amazon, BigCommerce has you covered. Since it's a specialized eCommerce builder, expect to find just about everything you will need to set up a complete store, from data tools to plenty of built-in features.
BigCommerce provides people without any web design skills an excellent web store while also catering to tech-savvy people who like to tinker with their own HTML or CSS code to create their own unique online store.
On their roster of clients are business heavyweights like Toyota and Ben & Jerry's. This has increased customer confidence in the platform.
Full content management system
Product rating and review functionality
High level of theme customization
Automated image optimization
Abandoned cart recovery
Impressive SEO options
Gift cards and vouchers
Lets you sell physical, service-based, and digital products
No transaction fees
Over 40 payment options
Supports multi-channel selling
24/7 customer support (phone, email, and live chat)
Complex terminology in their builder makes it challenging to beginners
Limited app store
Relatively higher pricing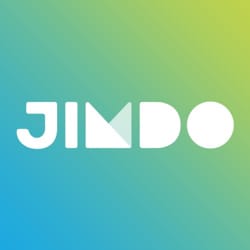 Jimdo Website Creator offers all the tools and features you need to set up a competitive eCommerce store. However, it's not as feature-rich as its close competitors, like Shopify or Magento.
Expect eCommerce specific templates, up to eight languages, a free domain name for a year, plus all the essentials for creating an online store on all their paid plans. And activating the Jimdo online store only takes minutes.
You can use this tool comfortably, regardless of your level of tech knowledge. The incorporation of an artificial intelligence system into the builder makes it even more friendly to beginners. The drag-and-drop editor is quite fast in getting the elements exactly where you want them on your site.
Advanced users can access HTML and CSS code on the platform to customize their stores further.
Modernized templates optimized for mobile devices
App friendly
Has its own order management system
Google analytics
Great for small businesses or personal blogs with a web store on the side
Simplicity
24/7 customer support via social media and email
Multiple payment options (including their order management system)
No extra sales fees
All templates are mobile friendly
Limited drag-and-drop features
Difficult to sell digital goods
Limited technical features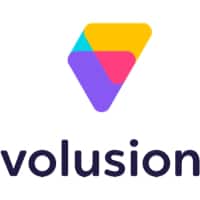 Volusion has remained one of the best website builders for online stores, mostly due to their focus on the operational side of it. This option has some of the best eCommerce software on the market that can elevate your inventory and customer management operations to competitive levels.
Proof that they can be trusted lies in the fact they've worked with huge companies like Intel and Slickwraps.
Most of what you need to set up your store has already been built into Volusion's dashboard. Plus, there are plenty of videos and tutorials to make the process even easier for you.
The behind-the-scenes professionals handle the security, tracking, SEO, and product images, among other things, for you. What's more, the checkout experience on Volusion is seamless as is the backend usage for your site's administrator.
Even while in preview mode, you can still edit items. On the platform, you have access to HTML and CSS editors for those who need to customize their site further.
Presence of HTML and CSS editors to help newbies
Ease of use
A comprehensive support center
Access to plenty of payment gateways
Excellent SEO tools
Abandoned cart features
Zoomable product images
Excellent onboarding and customer support
Very intuitive dashboard
Integrated marketing features
Social media integration
Mobile-responsive templates
No transaction fees when you use their payment gateways
24/7 customer support
Advanced inventory management
No integrated content management system for your blog (consider installing WordPress)
You have to use third-party apps to cross-sell or upsell, but since the platform is integrated with sales platforms like Amazon and eBay, that is still an easy feat.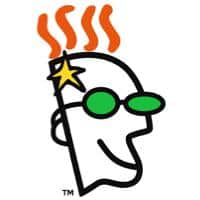 Well known as a platform that provides excellent uptimes and has impressive speeds as a web host, GoDaddy has also earned its place among the top 10 eCommerce site builders on the market due to their capable eCommerce solutions.
Apart from having a website builder with eCommerce capability, they offer hosting as well to enable you to install self-hosted eCommerce software such as Magento or WooCommerce. Today, GoDaddy takes pride in being the best eCommerce website builder for small businesses, especially start-ups and new entrepreneurs.
With GoDaddy, you can create your website and get it to go live within minutes. The platform does most of the work for you, so getting started is pretty easy and fast.
Affordable pricing plans
Excellent design flexibility
Relevant features for your specific business
Easy to add eCommerce functionality to an existing site
Offers SEO guidance
Abandoned cart recovery
Plans come with website hosting
Easy to use as the platform guides you on how to add elements
24/7 customer support
Mobile-friendly layouts
Limited technical features
Very basic blog
Limited design features
Doesn't support the creation of a multilingual website
9. WordPress with WooCommerce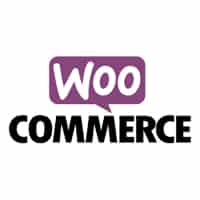 WooCommerce is the answer to monetizing your WordPress site. WooCommerce is basically a free plugin that provides your WordPress site with an open-source shopping cart for your online store. WooCommerce provides users, over 48 million of them, with the features they need to sell their products at very affordable prices.
The gist of WooCommerce is to allow you to buy various extensions and add-ons for your online store at a one-time fee, costing you far less than being hosted on a bigger platform like Shopify with features you do not really need.
WooCommerce is adaptable to any size of business. A small business benefits just as much as a medium or big business. The hardware and software prerequisites are as basic as just having WooTheme and WordPress minimum requirements.
A strong set of features in the Core + extensions model
Geolocation support to help streamline tax calculations and shipping
Built-in inventory management tracker
Uses WordPress SEO best practices
Allows product reviews and ratings
Features an analytics tool
Easy to use as WooCommerce and WordPress work seamlessly together
Free for personal and commercial use
Mobile-friendly interfaces
Can monitor your growth trends, profits, orders, and traffic
Multiple payment options
Has advanced features for the larger online stores
Plenty of templates to choose from (both free and paid)
Can be challenging for beginners
No centralized customer support
Extra costs for alternative payment options
10. Bookmark website builder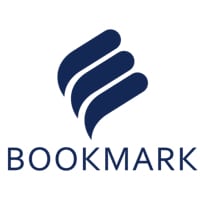 Apart from being one of the top eCommerce website builders on the market, this is one of the friendliest options today. It uses a smart design assistant known as AiDA (Artificial Intelligence Design Assistant) to help you create your eCommerce website.
With Bookmark Website Builder, you have dozens of design combinations so no one website really looks the same. AiDA does all the hard work in creating your site in accordance with the functionalities you have specified you need.
Once you have picked out the photographs and the theme, among other features, AiDA provides you with a version close to what you want. Any significant changes you need, AiDA will help you achieve that within minutes.
Availability of an artificial intelligence design assistant
Plenty of design combinations to choose from
Easy-to-use dashboard and website editor
Bookmark agency program (for agencies)
Extensive SEO tools
Mobile-ready interfaces
Simple and stylish dashboard
Supports multiple social channels
Mobile-responsive designs
Multiple payment options
No transaction fees
Lets you sell digital goods
24/7 customer support via live chat or form submission
Best eCommerce website builders: our conclusion
Each of these 10 eCommerce website builders is special in its own right. As you've also noticed, each is capable of helping you set up a fully-functional online store and sustain it as well. You will also easily find an option that suits your skill level, whether you are a beginner or advanced user.
The likes of Wix, Weebly, and Bookmark would be an excellent option if you are a novice. For advanced users looking for versatility, WooCommerce, Shopify, and BigCommerce would be great platforms to start with.
As you compare eCommerce website builders, remember to put into consideration all the factors I discussed earlier. That includes your goals, needs, preferences, and everything else involved in choosing the best online eCommerce website builder.