Last Updated on
You know houses and apartment and condos. In fact, you're probably one of the best real estate agents in your area. Your business is solid and it's growing rapidly every day. You've got a lot going for you and you are looking to expand utilizing the best real estate website builder you can find.
You've realized your blog and about me page aren't going to cut it anymore. It's time to get a fully fleshed out website. You're pretty sure that you know who you want to host your site, but when it comes to design, you're at a loss.
Disclosure
As an independent review site, we get compensated if you purchase through the referral links or coupon codes on this page – at no additional cost to you.
The market is full of options when it comes to website building. It can be very difficult to know the best platform for your exact needs. Sure, there are a lot of options that can build a business site, but how many of them can handle listings? Can they make things look as beautiful as they do when staged in person? Capture a nice, warm, homey feeling for your virtual tours?
This article will review some of the best real estate website builders. We took the time to search realtor website builders for the best real estate website platforms and narrowed down your choices to the best website builders for real estate agents, specifically.
Here are the best real estate website builders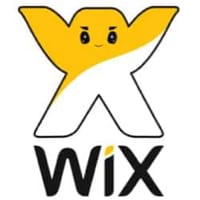 Wix shows up on the best website builder platforms frequently, and there's a reason. Their templates are well suited for nearly any business needs, including real estate. In fact, they have at least 10 templates that have been specifically designed for real estate websites.
They are easily the simplest platform to use on the market, earning a nearly perfect score in terms of user friendliness. Because they use a drag-and-drop system to customize templates, you don't need to know how to code or program to create a professional website! Their platform will automatically back up your data, so you never have to worry about breaking your website when trying something new, and they offer some supportive apps to help with your features.
With every website builder, there are drawbacks as well as advantages, but the drawbacks of Wix are relatively small compared to the great tools they offer, especially for established real estate businesses.
One of their major drawbacks is that they cost more than their competitors. It's only a marginal amount, though, so most realtors would not even notice the difference out of commission from a single closure. Their price model reflects that they are the market leaders in terms of being easy to use. If you're starting out, it might be a worthwhile business investment to pay a little more in order to have an easy to use, SEO friendly template ready to go.
The drawback that makes most people balk is that you are locked into place once your template goes live to the Internet. If you're the type of person who likes to change their website design based on the current market trends, keeping your scheme matched to trends in real estate, then you will have to redesign your entire site every update because they don't let you import your site to a new template.
Wix also offers a lot of great SEO tools. You can use a blog to boost your content in rankings, download some analytics plug-ins to learn about your strengths and weaknesses, and build a testimonial page to display valuable client feedback.
They have custom marketing campaigns that will allow you to create contact lists, build a social media presence, and show your listings to a wide range of people.
Wix is gorgeous and very simple to use. It requires no experience to create the perfect site.
You can completely manage every aspect of your site, resizing any boxes you want to fit your needs.
Wix has some great templates specifically designed for real estate listings and showcases. Load one and you're a few steps away from beautiful virtual tours and walk through views.
With their multiple backup option, complete with global undo, you can revert your site to your favorite version if you don't like something you changed.
It can be a bit more expensive than competitor pricing because they know how convenient they are.
Your site is locked when you go live. You can change design elements within your template, but you can't import your site to a whole new template.
It can be a challenge to add IDX and MLS listings to your site. There isn't a plug-in yet that allows connection to Internet Data Exchange (for up-to-date listing data on your site) and Multi Listing Services (to help with appraisals, offers, and payment between brokers). We suggest looking for someone who can create a widget to get around this issue.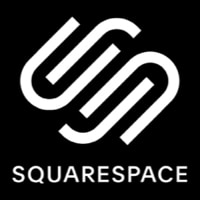 Squarespace is a great option for real estate sites. They have established themselves as a major player in the market because their templates are extremely professional and sleek, which is exactly what you need in real estate.
Squarespace is one of the less user friendly website builder options available, but it is still possible to create a website on this platform without coding skills. This website builder requires a lot more clicking and work than other drag-and-drop editors and they offer a lot less creative control over the template customization process. Instead of using a straight drag-and-drop system that lets you place things anywhere, Squarespace is built off a grid block system.
Squarespace offers excellent blogging integration, so you can use columns to boost your page rankings and get noticed quickly. They are also known for having mobile-friendly versions of every template.
Squarespace templates focus heavily on imagery, with Five and Bryant being fantastic real estate options that can really pop! They are built for showcasing properties with eye-catching displays.
They offer live chat during extended business hours and their policy is to answer every email within an hour, no matter what time of day or night it is, even if you're having a crisis on a holiday.
Squarespace is capable of MLS search integration, so there's no need to stress when it comes to listings and closings. Just add a little bit of HTML using their guide for MLS additions.
Your template isn't locked into place. If design tastes shift, you can update your template with them and they will drop your site into the new template instead of redesigning it all.
They have the best templates for businesses. Despite a more limited selection, theirs are professional and specifically tailored to meet industry needs.
They won't back your site up for you, so make sure you save it somewhere in case something goes wrong. We recommend copying it all over into a Word document and storing it somewhere safe.
Their plans cost more than some of their competitors because you are paying for professionalism.
They do everything in house, so you can't find apps to fit your needs. The good news is that they allow code injections and their tutorials have covered a lot of specific needs, so you can find help there.


Our #1 Choice For Hosting Blogs
62% Off Exclusive Offer Applied at Checkout
3. Placester realtor website builder

Unlike other website building platforms, Placester is designed specifically for real estate brokers and agents. They started with WordPress, found the best real estate templates, and stripped the platform down. The end result is an extremely simple platform loaded with the top tools and plug-ins that are used by real estate brokers, agents, and realtors.
This platform has become pretty standard in the industry. In fact, the NAR (National Association of Realtors) has endorsed this company for real estate website needs. In fact, they offer a significantly reduced price on their essential plan for NAR agents.
Their plans are designed with realtors in mind. Even their basic plan includes an IDX responsive website with email marketing and lead management. When you get into their higher pricing tiers, they add bulk IDX approvals, agent websites for brokerage firms, and lead source routing and integration.
Placester is extremely simple. This makes them user friendly even if you don't know how to code or design websites. Let them do the work using their extremely simplistic platform.
They are specifically for real estate. Placester templates start with WordPress functionality then strip it down to only the most commonly used tools among Realtors, so you have what you need and nothing complicated.
They are very SEO friendly. You will find it easy to rank on the search engine results pages if you follow their guidelines and utilize the SEO tool kits.
They feature an Open House mobile app, so you can easily showcase your listings while on the go.
They can be a bit too simple, sometimes. When they focused on the tools real estate businesses typically need, they left out a lot of less industry specific tools that everyone needs, such as limiting what themes and plug-ins you can use.
They have aggressive sales methods. You can't do a lot of the things that are necessary in real estate until you upgrade to their higher end premium packages.
They are extremely expensive compared to other website builder platforms. They do offer discounts to realtors on their most basic package; so if you're in the NAR, make sure to inquire about your discount.
Their customer service is lackluster. While they have documentation and phone capability, their response time is poor, and many people claim that they receive no response at all.
You don't own your own website. It is managed and hosted for you on the Placester platform. A lot of people are willing to surrender ownership for control, but they also offer very little in terms of creative license with their templates. This also means that you don't get very much ROI (return on investment) over time, because once you migrate, you lose everything.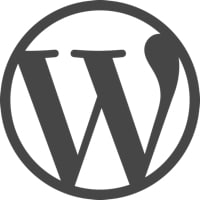 WordPress is the largest platform online today for managing websites. Massive amounts of websites are powered by WordPress. It offers the most creative control over your content and the ability to own your site completely, but comes at the expense of a lot of user friendliness.
WordPress is open sourced, so it can do basically anything you need it to and nearly everyone who knows code and design contribute to their theme and plug-in marketplace which really does make this the best real estate agent website builder if you know (or will learn) just a little bit of HTML.
The plugin and theme marketplace makes them the most massive extensions marketplace online, too. You are guaranteed to find tons of templates and extensions that are specifically tailored to the real estate industry.
Because they don't function as a WYSIWYG (what you see is what you get) or drag-and-drop platform, they have a very steep learning curve. You will probably need to know something about coding and design to make your site function the way you want it to or spend the money you're saving on easier platforms to hire a designer to set the site up for you and teach you some maintenance basics.
The good news is that with such a massive user base, there are plenty of people around who can answer all your questions. In fact, I bet that someone already has and you can find it with a quick web search. Their documentation database is seemingly endless.
They have the largest marketplace of apps available online, with tons of tools specifically designed for real estate listing integration.
You own your website, so you can customize it exactly how you want it and take that code with you anywhere.
Their features are endless thanks to the massive community of programmers, so you can integrate as much SEO as you want.
Because these sites rely a lot on third party plug-ins, you have to be extremely careful not to install apps that fight each other and slow down your site. Brush up on programming to streamline your code to minimal runs and make sure to set updates and maintenance for low traffic times.
This is not a user-friendly option. You must be willing to learn coding and programming or set a budget aside to hire a designer who can program and maintain your site for you.
Best real estate website builder: our conclusion
Whether you're looking for complete control, a large database of templates, or a streamlined platform just for real estate professionals, you're sure to find what you need using one of these fantastic options that can help you build your real estate website.