Last Updated on
Your website domain name is a major part of you online identity. It isn't just the gateway to your website but it will be how customers remember you which is why many businesses spend some extra time settling on the perfect domain.
But today I want to talk about how to get a free domain name for your website or emails. did you know that there are ways (if you are smart about it and look around) to get a free domain name registration?
Disclosure
As an independent review site, we get compensated if you purchase through the referral links or coupon codes on this page – at no additional cost to you.
Yep! You can find hosting providers and website builders that throw in a free domain name if you go with their services. Yes, unless you go with a premium domain, domains are not too expensive. But at the same time, why not save money where you can?
If you go with a totally free domain name without web hosting you do get to save some money, one of the biggest drawbacks is ownership of the domain. Since the domain is free, you will not have complete ownership of it, and neither will the content you create belong to you and it can be taken down at any time on the whim of the hosting provider.
You will likely also have to deal with advertisements on your website and you will not have the the right to monetize the site for your own purposes. Both of these drawbacks are major for businesses and bloggers so think twice before going down this road. You have been warned!
As a business or blogger, you want to make sure you have complete ownership of every aspect of your website. You also want to be in complete control of the monetization on your website. Since the domain provider places the ads on most domains that are free, you won't be able to make money off it, being that it is in exchange for a service they provide for free or at a discounted price.
For businesses or blogger who want to turn a profit, if you are looking for a free domain then the best option is to get it with paid hosting. It would be like getting the domain on your own, but the webhost will let you has little to no say on what you do with your site so you can use it as you please.
Still want a completely free domain name?
Well either way, read on because I'll show you how to get the domain name completely free in a few different ways, and Ill also how to get it free with hosting from reliable places.
Here's how to get a free domain name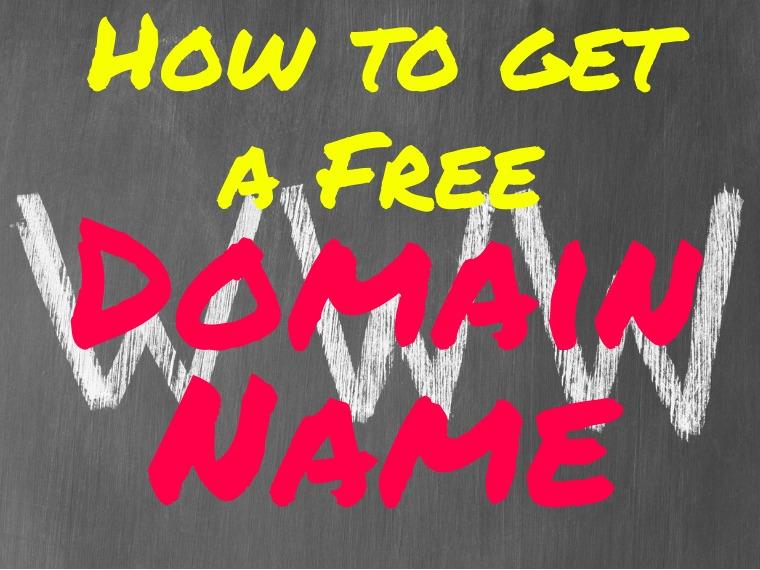 If you search online for a free domain, you will have tons of options which may just confuse you. You want to make a decision that is best for you or your business, which is why we have done the hard work for you and picked the top free domain options for everyone who just wants a free site to use for their personal musings, to those who want a solid business or blogging platform to make some money with.
HostGator
Bluehost
Squarespace
Dot.tk
Biz.nf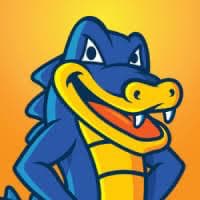 Hosting is essential for any website to stay functional. For businesses, looking to play it smart online and save where they can, opting for a hosting company that provides free domain is a no brainer.
HostGator is one of the most prominent hosting providers that also throw in a free domain along with their hosting packages. You can get hosting as low as $2.64 per month (when you use this link) as well as free registration of a domain for a year. You can even search search their site for available domains so you can find something suitable for your purposes.
HostGator gives you ownership of the domain and lets you build a website as you please. This means, you can have an e-commerce, informative, or blog based website, monetizing it however you please.
HostGator is our first choice, and we recommend them for you also if this is the path you think is right for you. You'll also benefit from our reader only discount at the button below. Enjoy!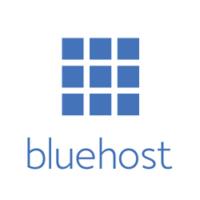 Anyone with a WordPress website would be familiar with Bluehost. Bluehost is another hosting provider that is recommended by WordPress. You can sign up for their hosting plan which starts at as little as $2.95 per month and comes with a free .com domain.
Most people try to get a .com domain since it is the most popular domain extension. However, you may also have a hard time getting the exact domain you want when you choose to go with a .com.
Since .com's are so popular, businesses that have common themes will likely have to be innovative in thinking of how to register a .com domain name that is memorable, which is why so many cool and quirky domain names have been popping up over the last few years. Don't be afraid to take the leap with a name that's totally original!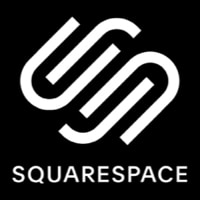 Squarespace is a website building platform as well as a hosting provider which gives a free domain to individuals that sign up with any one of their packages. Their plans start from $12 per month for a basic website and hosting.
For businesses that are also looking to process transaction online, the platform has a business package for $18 per month that comes with a payment portal. Keep in mind that SquareSpace charges 3% of every transaction that is processed using their payment portal.
Squarespace is more expensive than its competitors such as Weebly, but the platform has a comprehensive website builder with professional web-design templates that gets users the desired results. Be it an information based website or an eCommerce, your website will stand out with SquareSpace website builder.
Dot.tk is powered by Freenom, a platform that provides users a .tk domain free of charge for up to a year. It also gives them the option to choose from .gq, .ml, .cf, and .ga domains. Now, these aren't as popular as .com domains (and they likely won't rank as well on the search engines) but you are getting free domain name registration which can be used with any hosting service provider.
Dot.tk is a domain provider and doesn't offer any other service at the moment such as hosting or a website builder. The biggest catch to a domain with dot.tk is that you will find it harder to rank higher with the domain. Since the extensions offered aren't held in high regard as are .com, .net or even .co.
Also, you can only claim the domain for a year at a time. You will have to renew it after the year is up, but renewal is also free. For businesses or entrepreneurs looking to lock up a domain name, it is smarter to just pay the fee and lock in a real domain so they know their website will be up and running (as well as actually being visible in Google search results) with the domain for years to come.
Similar to Dot.tk, Biz.nf is a domain provider that gives user the option to register a domain with the co.nf extension. One added bonus is that you get to use the domain name for as long as you choose to host the website with Biz.nf, which is also free. The platform gives free hosting to website made on Joomla or WordPress for traffic up to 5GB per month.
There are some limitations with Biz.nf, for example if you decide to change your hosting, the domain name will not be transferred to the new host. Meaning, you will have to get a new domain name. Also, there is a limit on the size of file you can upload, which cannot exceed 15 MB. This is an option that suits individuals that are just starting off and looking to get a website up and running for as little as possible.
For businesses, that look to expand, Biz.nf isn't an ideal option since you don't want any limitations later on for file uploads and even moving to a better host for more secure and reliable service.
How to get an email with free domain name registration
With a domain name, you can easily get email addresses made. For example, let's say you opt to get a free domain by choosing HostGator as your hosting provider, the platform will include unlimited email accounts within the package which you can use to set yourself and your team up with email addresses.
Email addresses are provided by the hosting provider so as long as you have a domain name that the provider can use, you can get email addresses made. Keep in mind that if you get a free domain from Biz.nf, you will not be able to use that domain with any other hosting provider but the platform itself. But you do get one free email address with it.
How to register a domain name free with Wix, Weebly, or WordPress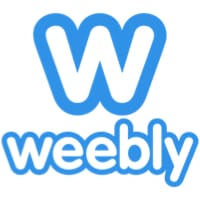 It is as simple as just signing up and using the platforms!
Wix, Weebly, and WordPress are all website design platforms that give users a subdomain. A subdomain is slightly different than a domain as it features your desired domain along with the hostname so the domain would be: www.yoursite.weebly.com, www.yoursite.wordpress.com, and so on. All three platforms provide a subdomain completely free of cost and are free to use. You can visit them at the links below to find out more: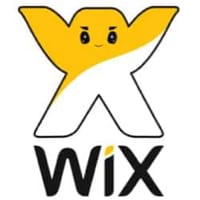 You can also upgrade to one of the packages at these platforms and get a .com domain for free. For example, Weebly has a $5 per month plan under which there is no advertisement by the platform on your website and you get a free domain.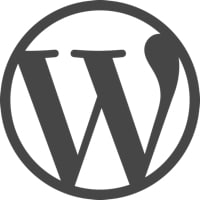 These three platforms are ideal for anyone looking to setup a website for free. It will eliminate any cost related to your website to start off. But keep in mind that you will not have access to all the templates available on the platform, only the free ones. Also, you will have limited storage space on the website to start with. But for anyone that is creating an information or blog based website, these limitations shouldn't really matter.
How to get a domain and hosting for free
Doesn't matter the size of your business, you try to save wherever you can. Believe it or not, you can actually save up on both hosting and domain. For this, you need to go with a comprehensive website builder that offers you both hosting and a domain.
There are two routes to getting a free domain name without paying for hosting on top:
Hosting and a subdomain: We have already covered these platforms but WordPress, Weebly, and Wix give business owners the chance to host their websites also on the platform as well as provide a subdomain, free of cost. You just need to design a website using one of the platforms. Keep in mind the subdomain will have the platforms domain within it.
Hosting and a domain: iPage and SquareSpace provide businesses with a .com domain and hosting when you opt for their services. Both the website building platforms charge for users to design a website which the platforms then host. Squarespace even provides cloud-based hosting to its clients. Biz.nf is another option which is an ad-free hosting provider that gives specific extension domains, which we have already covered.
Free domain name provider list
Want to find out more about how to get a free domain for your website or email? Well, we've covered those we think are the best, but if you want to do your own research on options with and without web hosting then this will help you get started.
You can sort the table according to your needs.
| Provider | Free hosting with domain? | Paid hosting? | Where to visit |
| --- | --- | --- | --- |
| | | $2.64/mo (discounted offer) | |
| | | | |
| | | | |
| | | | |
| | | | |
| | | | |
| | | | |
| | | | |
| | | | |
| | | | |
| | | | |
| | | | |
| | | | |
| | | | |
| | | | |
| | | | |
| | | | |
FAQs on how to register a domain name
Getting a domain name for free may sound too good to be true. Which is why we have cover some frequent questions asked when it comes to registering a free domain.
Can I really get a domain for free?
Yes, hosting providers that we have mentioned provide you with a domain name for free. The other options also do the same but keep in mind that these are not free for a lifetime. Typically, hosting providers have a 1 year free domain term. After which there is a cost for renewal. Dot.tk and Biz.nf let you renew the domain after the term is up for free.
Does it matter which domain extension I get for my free domain?
No, the extension doesn't really matter. But keep in mind that over 70% of websites use a .com extension. Most hosting providers that offer a free domain only offer .com extensions. Since, other extensions may be more expensive.
How much does a domain name cost if I want to buy it?
The cost of domain name varies with most ranging from $10-15 but if you want to buy a domain name with a premium price tag on it, it can cost a lot more, some even tens of thousands of dollars.
Which one of the free domain name services is the best?
It is hard to determine the best service as all the ones we have stated are reliable. But if you are a business that is interested in establishing a strong presence online, you need a reliable domain service provider. For that, opting for a hosting provider like HostGator which includes a free .com domain in their package would be the best option.
Are the domains on Wix, WordPress, and Weebly really free?
Keep in mind that these website building platforms provide free subdomains. They do not provide an actual domain. But they are all free to use but also have set limits for their free services. The website you create on these platforms can also be used with a domain name you purchase or get for free from any other source.
Can a domain be registered for free forever?
There is no way to own a domain name forever. Even if you pay for a domain name, the maximum amount of time you can purchase it for 10 years. Your domain provider will notify you of the expiration date and send reminders before it expires so it can be renewed.
If a domain isn't renewed before it expires, it will go up for auction and be made available for others to purchase.
How do I know which free domain is available?
Before you can register a domain, you need to make sure that it is available. There are various places where you can check for domain availability such as GoDaddy or Domain.com. You can search for the exact domain you want and it will notify you if it is available and the price.
Free domain names: our final thoughts
Your domain name will be your online identity. Most businesses pick one which consists of their company name.
As you hunt for the right domain, you do have options to register it for free, but whichever route you take for your free domain, make sure that you have complete ownership while you use it. You also want the freedom to advertise and monetise your business.
It is important that you look into the details of exactly what the free domain entails. This way you can be certain that your website remains online without any issue and your online business functions smoothly.
If you do intend to make money or do business with your website, then we suggest starting out with HostGator.