Last Updated on
Okay, you're starting to think you could handle this blogging thing.
You've got a lot of great ideas for your blog, and you've worked hard to hone a brand in a niche market that you believe in and in which you can become an authority. You are ready to buy yourself a domain name for your blog, but there's something holding you back…
Web Hosting vs domain: what's the difference?
You're not sure what the difference between web hosting and domain hosting and registration is. This seems like such a basic question that you don't want to ask someone and have them think you're dumb, but the Internet isn't your area of expertise!
That's where I come in to save the day. Not knowing how domain name registration works doesn't make you dumb. Everyone has to start somewhere, and everyone had to ask that question when they first started looking into the Internet. It's your turn to learn now!
What is domain registration?
Domain registration is how you buy your domain name. The domain name is the name of your website.
In other words, it's the URL at the top of the page that people type in to get to your website. Your domain name is your unique online identity, and once you've registered it, no one else can have it until you release it.
Simply put, your domain is your Internet address.
Another term for registering a domain is purchasing or buying it. You may find that these terms are interchangeable, because they all mean the same thing. You are essentially leasing the name from the board that assigns them.
Depending on how popular your name is, the cost can be higher or lower. Some domains are less than $5 per year, and others can cost hundreds of dollars.
A registrar is a company that is authorized to register domains for you. They will buy the domain themselves, then resell it to you for your use. A lot of web hosts will set themselves up as registrars as well.
For example, HostGator and Shopify are both web hosts that will also act as registrars if you purchase a domain through their site. In fact, Shopify will even act as a website builder for an additional fee.
When you register a domain, the information is publically available on record. You have to be sure to opt out of this if you don't want that happening.
Your name, email address, and mailing address are all required to be public information unless your registrar offers anonymity. Most of them do, but you have to enable the option.
Registering your domain doesn't give you anything else. You don't automatically get working email or websites. You simply purchased the right to add a website with that URL. You essentially own the name and nothing else…yet.
These domains are actually long series of numbers called internet protocol (IP) Addresses. It's extremely difficult to remember an exact series of numbers, so website owners register domains that will automatically route traffic to that set of numbers.
BlueHost does a great job of explaining web hosting in under a minute. Essentially, web hosting is a service that lets you post your website or web page online. The host provides the server and bandwidth to let your site be seen by other people.
This seems very straightforward, right?
The thing that confuses people is that, these days, a lot of web hosts will offer multiple services. They become one-stop shops for domain registration, domain hosting, web hosting, and web building. This makes it easy for consumers to pay one source for all their needs, but it tends to cause confusion of terms.
Difference between hosting and domain
The difference between hosting and domain can be demonstrated with a simple metaphor: Your web host is the ground you build your home on online, while the domain name is like the address you might give to somebody to visit that home.
Some of the features typically provided by web hosts are email accounts, FTP access, and WordPress support.
Email accounts allow people to email you through your registered domain name. I'll talk more about that later, but the important thing is that you should be able to create a few email addresses connected with your account. For example, [email protected] or [email protected]
FTP is a file transfer protocol that lets you upload from your computer to your web server. You can use HTML to transfer these files from your computer to your site for easy updates if you don't use a web building platform or designer. You can also store files and backups to this client using hidden pages that aren't published or linked to on your public site.
WordPress is one of the most common platforms for websites today. It's an open source tool that lets you build and customize your own website, using unique features and having everything just how you like it. The WordPress templates and code power over a quarter of all live websites today.
If a host doesn't specify WordPress compatibility, ask (the ones on this page do), or check out our post on the best WordPress hosting sites to see who we recommend. They require support for PHP version 7 or better and MySQL version 5.6 or more.
Our #1 web hosting pick:
Get top rated hosting for as little as
$2.64/Month
There is a lot of technical jargon involved in websites and online marketing. These terms can get really confusing and intimidate new users. Don't worry.
What you've just learned about domain names and hosting should be most of what you need to know. I recommend new users find a one-stop shop like Squarespace or Wix, where they can register their domain through their web host and then use a streamlined website builder through the same host that doesn't require coding skill.
If you're still concerned, or you're intrigued and want to know more, here's a handy list of some of the common terms associated with this topic.
The domain name system (DNS) is a very frequently heard term. This is what changes your URL into the numbers needed for the visitors to access your site.
These are often included with your hosting account, but they can be separate. Make sure that your host includes it if you're just getting started.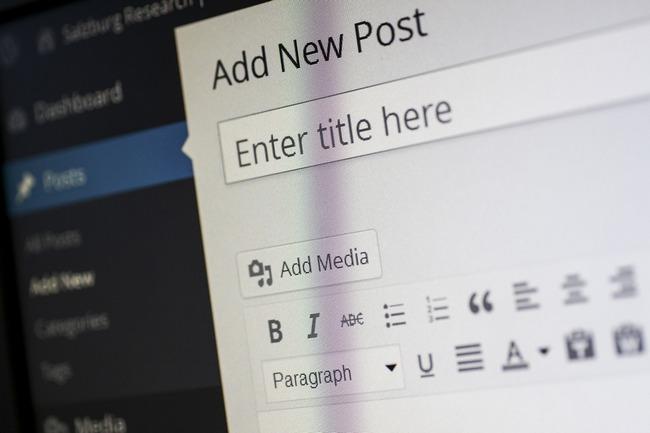 The content management system (CMS) is a software system that you use to build and edit your website. It controls all your separate files and manages them from a single, central console. Your hosting account needs a CMS in order for you to begin working on your site.
WordPress is the most common CMS in the world, but it is also pretty complex. If you're new to web development and coding, it will take a lot of time to learn how it works. They have a great community to learn from, but you may want to opt for a simpler web host and platform provider that lets you build a site without the code.
I've mentioned this term several times in the article, so you know it's pretty common. In case you are new, as we all once were, the website builder is pretty much exactly what it sounds like.This software will build a website for you if you don't want to deal with coding. It's a software that a lot of hosts offer which lets you choose a basic start-up template, then drag and drop everything where you want it to fully customize your site. You can swap images, change the text, play with the colors, and more.This is the easiest way to get websites up and running for beginners and small businesses who don't have the budget for a web developer.
Hosting vs domain: how do you get started?
There are three different options for starting this process. Let's start with the easiest and work our way towards more advanced methods.
Website builder domain and hosting
As I mentioned before, a lot of platforms will offer everything in their service. This is really great for beginners, because it doesn't require them to know much in terms of technology.One site will allow you to purchase your domain, host your site, and build it. It is convenient and simple, but you sacrifice control and server access. It also costs more money in the long run and most of these options won't allow you to take your code with you if you change companies, so you may end up having to completely rebuild.Examples:
Domain and hosting package
This is a decent option for people who want to build their own site (it's not hard to put up WordPress blogs) or have the budget for a developer. This will bundle your domain with your hosting but leave you to create your own website.
Some of hosts will even provide your domain free if you purchase their hosting services. This is convenient and simple and allows for bundle discounts, but it's harder to backup your site. It's also hard to manage multiple domains and you can sacrifice some specialization that you would get from companies that focus specifically on hosting.
Once you've got a host, it's not too hard to install the website software that gets you up and running. WordPress (recommended) is pretty common, so if you want to go this route, I have a great tutorial on starting a blog from scratch.
Separate domain and hosting
This is a complicated option, and I don't recommend it unless you are an experienced web developer.
In this option, you purchase your items from separate places. While it allows you to get the lowest domain registry rate from places like NameCheap and find a host who specializes in just hosting, it leaves a lot of technical details on your plate.
Difference between hosting and domain: our conclusion
As I said before, the simplest metaphor for this relationship is that your domain name is your street address and your web host the ground it is build on. People use your address to come visit your house, and the actual website is the decorating and furniture that you've put inside your house.
To send your website live, you need to register your domain. You can do this directly through ICANN, or you can buy it through a registrar which might cost a little more but will also protect your privacy by offering anonymous and proxy registration information.
Once you register the domain, find a web host. They will allow you to access their servers to store your website and email so that others can browse to your site and visit.
If you're new to websites, I would recommend finding a domain and hosting package, preferably one that has a free domain thrown into the deal. We have a special deal with HostGator that provides just this for our readers at the button below.