Last Updated on
You are probably reading this post because you are interested in starting your own blog/website and want to learn how to buy a domain name for a website that you have planned.
Believe me, I have been there. Four years ago, I didn't know anything about how to get a domain name and how to buy them. I was pretty much confused, to say the least.
Disclosure
As an independent review site, we get compensated if you purchase through the referral links or coupon codes on this page – at no additional cost to you.
Unfortunately, learning how to buy a domain name for your blog is still quite complex and unintelligible.
There are dozens of different websites and hosting providers who promote "cheap domain registration" or even that you don't need to buy domain name extensions. I don't advise you to get these "free domains" however (see FAQ section).
In today's post, I'll cut through the clutter and teach you how to choose a domain name for a blog or website that you have.
Things you should know before buying a domain name…
Before you go off buying a domain name for your website, I want you to keep reading…
First of all, domain names are quite cheap to register ($5 to $15 per year), but they are sort of long-term. If you buy a domain, you will most likely have it for at least a year or more.
Well, every domain expires in a year which means you'll need to renew it every 12 months, or just register it for a longer term in the first place.
If you don't want the domain you've already bought, you can simply leave it and stop paying for it. If this happens, it will expire and it will be back on the market for others to register.
How to buy a domain name to be proud of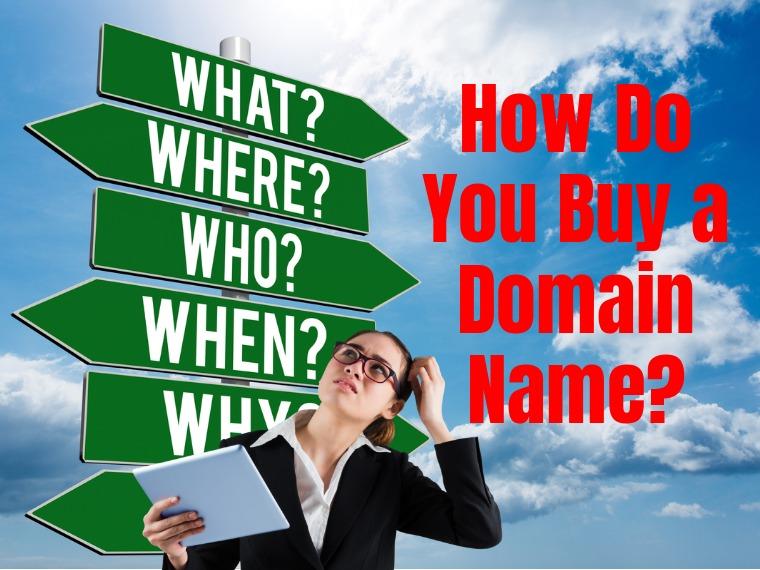 I know, I know, choosing to buy a blog domain name is a pretty exciting thing to do. I absolutely love it.
However, it's no longer 2005 and the best possible domain names are (probably) already taken. For example, there are currently more than 141,000,000 active domain names registered.
How to choose a domain name you won't regret later
Before you go and buy a website domain, do some brainstorming in order to come up with something:
catchy
memorable
…and unique
It's pretty common that many first-time bloggers go and buy a domain name which they quickly abandon.
Usually, the name wasn't good enough, bloggers got some bad feedback or the author didn't like it after all.
Keep in mind that your blog's (or website's) address will be the online business card and identity.
Many people don't follow these simple principles and that may become an obstacle in the future.
Blog domain name examples
When we look at popular and successful blogs, most of them have easy and simple domain names, just like TechCrunch, SmartPassiveIncome or WarriorForum.
And oh, one more thing. While I suggest you stick with a .com extension, you can always go and buy .info, .org, .net, .us as well.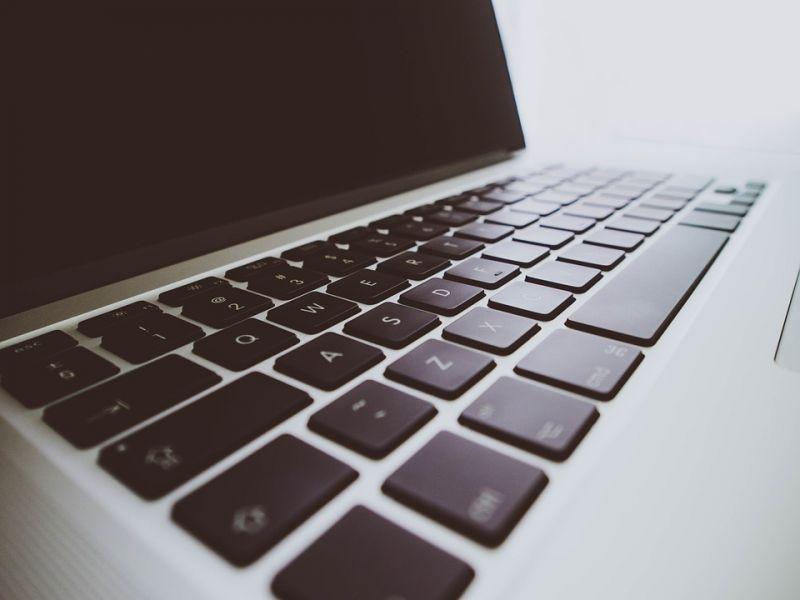 As I mentioned earlier, there are literally tons of places where you can buy yourself a domain… but there's one thing you need to keep in mind.
When you buy a domain, you will need hosting as well. Without hosting you will be unable to create a blog on your domain.
I have managed to cut the "crap" and found some really good domain registrars that don't scam and steal your money.
In addition, all of them have very good customer support (in case you'll need it).
So don't wait – go and get the domain name before someone else takes it!
P.S: If you follow the tutorial on the homepage, you don't need to buy domain and host separately. You can get both (domain & hosting) from HostGator. I've made a step by step tutorial for it.
To make things simple for people who are just starting their first blog or website, I'll show you how to buy a domain name for your blog.
In this tutorial, we are going to be buying a domain name via the HostGator registrar.
Why?
They provide a domain for only $5 to anyone who signs up for their hosting via my special link – sweet deal!
Don't want to buy a domain name at full price?
(Here's how to get one much cheaper!)
Head over to the HostGator homepage
Type in the desired domain name and check if it's available
Pick a plan for your domain.
1. Head over to the HostGator homepage
2. Pick a plan for your domain
Click on the yellow button that tells you to create/start your site.
The "Hatchling" plan will be sufficient for most people to begin with, and you can always upgrade at a later date if need be.
3. Check if your desired domain name is available

In this case, I'm using JessicaBlackstone(dot)com as an example.
If you already have a domain and you plan to use HostGator for hosting only, then choose the tab that says "I already own this domain".
Next  you'll need to fill in your personal details. This is only for privacy reasons so the transaction can go smoothly between HostGator and you (registrar).
Website essentials are optional and not needed. However, it's wise to choose "site backup" in case you mess something up (this can happen if you are a beginner).
The total price for hosting will vary depending on how long you register for but you will get the domain name MUCH CHEAPER. In my opinion, it's a bargain compared with other web hosting companies.
What else?
Now you are done :).
As you can see, it was easier than you might have thought. You can start setting up your blog and create your email with your brand new domain (yourname@yourdomain.com)!
If you wish to see a more in-depth tutorial for setting up a blog on your domain name, go check my tutorial here on the homepage.
A few last words…
If you don't want to buy the domain name and hosting together, you can buy the domain from Namecheap here.
Buying a domain to start a blog is easy when you know the whole process, but it may seem difficult when doing it for the first time. That's the main reason I made this step-by-step guide on how to buy a domain name for your blog.
If you experience any problems during the domain buying process, contact the support team and they'll solve it. The average response time is mostly less than a few minutes.
Furthermore, if you need any help setting up your domain or blog, shoot me an e-mail to startbloggingonline1*at*gmail.com and I'm more than happy to help you out!
FAQs
1. How to pick/choose a good domain name for your blog?
Many readers asked me this question so I wrote a post about it. You can refer to How to Choose a Domain Name to Be Proud Of.
2. How Much Does a Domain Name Cost?
If you want to know how much it costs to buy a domain name, you can refer to my "how much does a domain name cost?" article.
3. How to register a domain name for your blog?
The process would be exactly the same as "how to buy a domain name for your blog" as outlined above.
4. How to get a free domain name for your blog?
There's no such thing as a free lunch. Technically, you can get a free domain name via one of our links above but it comes with hosting. You can also get free blog sites from Blogger and WordPress.com but I don't advise it because…
It looks unprofessional e.g. myblog.blogspot(dot)com instead of myblog(dot)com
You can't customize your site with plugins and design templates
It limits your options for making money with your site


Our #1 Choice For Hosting Blogs
62% Off Exclusive Offer Applied at Checkout