Last Updated on
When trying to get off the starting blocks with a website, sometimes price and price alone will be your primary concern. In these situations, you'll want to start shopping around for cheap domains to keep your costs low.
If you're just learning how to make a website for the first time, finding low cost domain names isn't a walk in the park. There are a virtually unlimited number of services promising the cheapest domains.
Disclosure
As an independent review site, we get compensated if you purchase through the referral links or coupon codes on this page – at no additional cost to you.
Before you purchase any domain, you should educate yourself on the rudiments. First and foremost. What is a domain name? Many people use the term interchangeably with a website, but that's not entirely accurate.
This guide will present you with some of the best options, and then go into some tips for what to evaluate when seeking out cheap domain names. Conventional wisdom of course dictates that you get what you pay for most of the time. Does that adage hold true for a low-cost domain, where it might be tempting to go with the cheapest domain registration company possible to cut costs?
To find out, we'll also have to weigh the pros and cons that come with buying the cheapest domains. It has its advantages, for sure, but some downsides as well.
When we take a look at the different registrars that are out there. We'll be reviewing what they offer and what customers say about them. With any luck, the answers will let us know if going with a cheap domain registrar is just as effective as any other.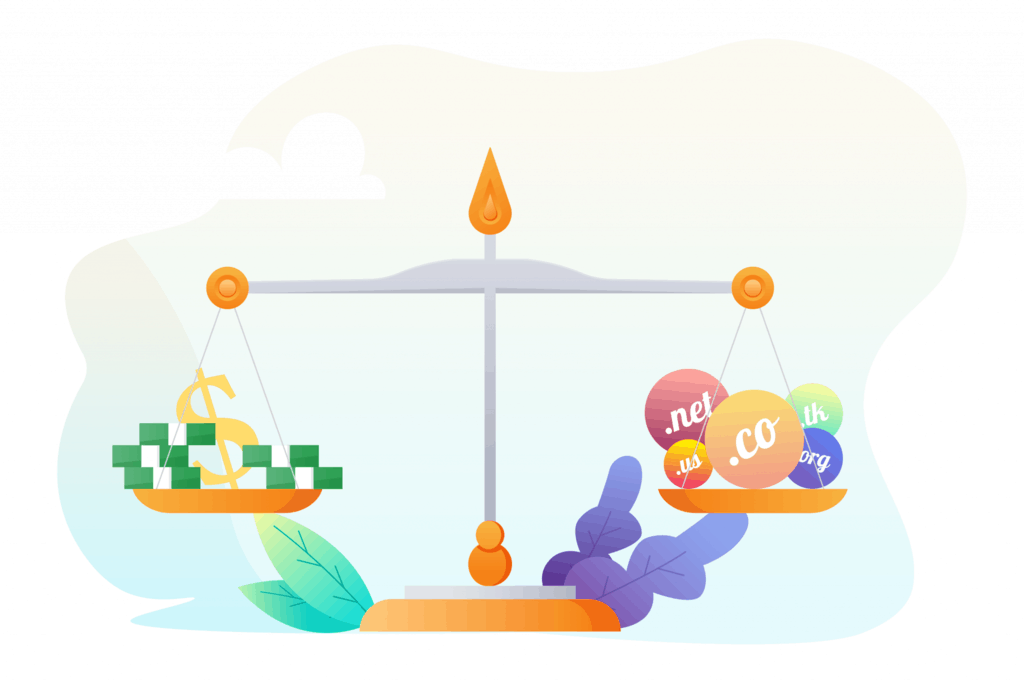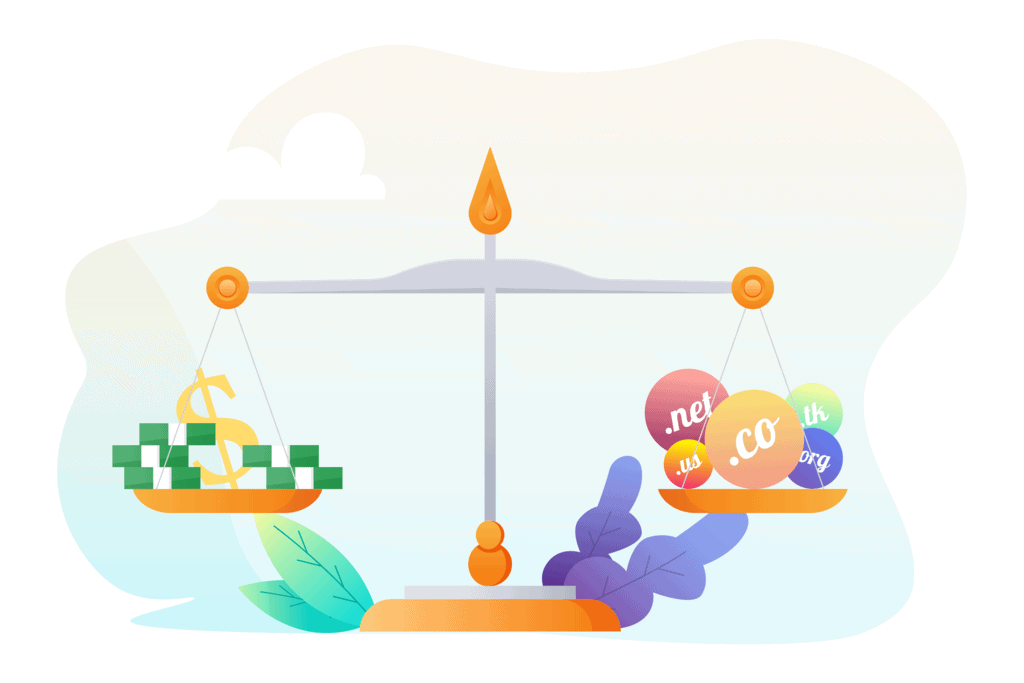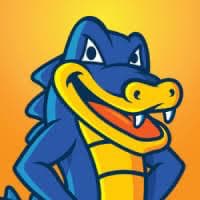 HostGator has been in the hosting industry for a long time, and part of that service has been supplying the cheapest domains that they possibly can.
The reason we put these guys up top is that you can get the domain name for nothing with HostGator as long as you get hosting with it.
If you are in the market to get hosting after you buy an affordable domain, you can bypass the extra work and get it all in one from these guys.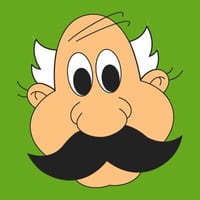 Hostpapa is another large hosting service that also offers hosting service as well as allowing users to register domains. Their prices are comparable to GoDaddy, and they've won a few awards as well.
On the surface, they are user-friendly. Customers, however, report that they employ pricing tricks to squeeze extra pennies out of users. The most prominent is low initial pricing that balloons to a much higher rate after that introductory term ends.
You can also get a domain name for free here with these guys at the moment if you also need hosting, and once you get going you can check out our homepage guide on how to start a blog if you need more help.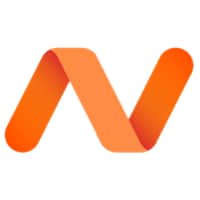 This is another big name, and they've got "cheap" right in the title! This is probably one of the best domain registrars to go to if you need multiple domains and don't want to just get one name for nothing with your site hosting.
NameCheap (as you might have guessed from the name) is a leader in the domain name business and one of the cheapest places to go.
They offer lower pricing than both Hostpapa and GoDaddy (They claim they can get you a ".com" for as low as $8.88/year.). Their focus is mainly domains, not hosting, and they seem to have better overall reviews than competitors in that are than in their hosting and security services.
Their service is simple and straightforward. They also make it easy to transfer domains when you feel the time is right. They have their share of complaints, but you could sum up the majority of opinions as, "at least they aren't as bad as GoDaddy."
One pro review from BestHostNews is mostly positive. They praise NameCheap's reliable service and support. They liked the upsell and integration options and even gave them an "Editor's Choice."
They were also quick to point out some negatives, like the money-back guarantee and value plan limitations. They noted that it wasn't a "WOW, you must host with them" company, but it was difficult to find much of anything negative to say about them.
Customer reviews seem to support most of these claims. A majority of WebHostingGeek's ratings are positive, with the average sitting at 3.5 stars. Many clients enjoy the ease-of-use and simple domain registration process.
It's not all glowing reviews though. A sticking point seems to be some of NameCheap's billing practices. In particular, there is an abundance of complaints about the hard-to-shake "auto-renew," spikes in fees, and holding domain names hostage.
Reviews from WhoIsHostingThis? corroborate this. They are mostly positive, with a few gripes about billing and fees.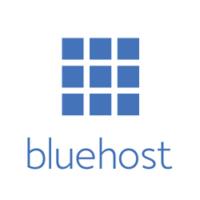 BlueHost are yet another big player in the hosting induatry with low prices not only on their hosting packages, but also on just about any type of domain name (and this includes getting a premium cheap domain name) you need.
The annual fee is an element you shouldn't overlook, and BlueHost shines in this area with a .com falling in at $11.99 per year.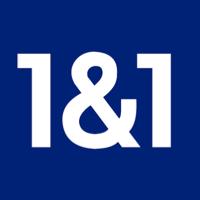 1&1 promises users the "perfect domain." Per their site, they offer a ".com" domain for $0.99/year as an introductory offer for new customers. The fine print reveals that the price goes up to $14.99/year for subsequent years, however.
PCMag seems to have a fine opinion of them. They rate the service as "excellent." From their review:
"1&1 is an affordable Web host that offers rich website-creation tools, solid support, and impressive uptime. It's our top choice if you need WordPress hosting."
There must be something of a trend with overestimating the value of certain domain registrars and hosting services at PCMag, though, for the comments aren't nearly as favorable.
"This is the WORST domain register company online today," says one commenter. "Avoid these idiots completely," remarks another.
WebHostingGeeks reviews are equally biting. The average score is barely two-stars. Again, unscrupulous billing and shady business practices have earned the ire of many.
"DO NOT GET INVOLVED WITH THESE CROOKS!" one emphatic reviewer states. Apparently, they wouldn't let him cancel his account. When he refused the charges, they set a collections agent after him.
Another notes that they are "Cheap For A Reason." They claim customer service was rude, unhelpful, and plain dishonest when it came to their dealings.
Past users have even taken to Consumer Affairs to air their grievances. 43 reviews, and an average rating of one-star.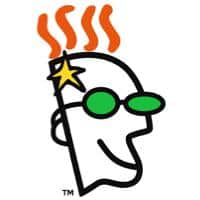 One of the biggest and baddest names out there, GoDaddy have been around for a long time and have helped over 38 million websites get their start.
They also provide web hosting as well as domains if you need a place for your site after you've registered the domain name. They are certainly cheap. It's easy to get started, and they are a reliable service.
There are a few downsides, though, namely the constant attempts to upsell potential customers. There are plenty of complaints about their auto-renewal policies and hidden fees. They also make it difficult to leave if you want to do a domain name transfer.
For domain registration, for a ".com," they offer an introductory rate of $2.99/year if you sign up for two years. After that, though, the price goes up to $19.99/year!
They do offer some "free extras" like DNS control, domain forwarding, and domain locking.
GoDaddy is also a hosting service. They offer a range of packages to accommodate clients with different usage requirements. They also have email and marketing assistance for those that need it.
What does the public think? PCMag's professional review is rather favorable. The "Editor's Rating" is "Excellent." They note that GoDaddy is "a feature-packed Web hosting service that boasts rock-solid uptime, excellent customer service, and also, flexible website-building tools," qualifying that only "a few omissions keep it from winning an Editors' Choice award" for its services
Customer reviews also tell a different story. Comments on the PCMag article lambast them for selling out for referral fees. One commenter, Fabio puts it as plainly as possible, "Anyone with some experience in the business will tell you this is probably one of the worst hosts in the world."
WebHostingGeeks has a total of 578 reviews of GoDaddy. Of those reviews, 233 are one-star, and 196 are two-star ratings.
Choice review titles include, "Dishonest and Dispiteously Avaricious," and "DISHONEST, SNEAKY, SHYSTERS!" The crux of many customer complaints seems to be that GoDaddy is only in it for the money.
One customer tells a tale of how GoDaddy tried to charge him for someone else's renewal fee. He claims that they went so far as to submit fraudulent documents to his credit card company to support the charges.
Another customer talks about how they tripled his renewal price, set his account to auto-renew without his consent, then made it as difficult as possible for him to get his domain transferred elsewhere.
Author Media has a solid list of why they feel GoDaddy just isn't worth it, titled 6+ Reasons Why Authors Should Avoid GoDaddy. The list mirrors many consumer complaints. Poor service, pricing, and ease-of-use are among the perceived failings.
Then there was Forbes' scathing takedown, "5 Reasons You Should Leave GoDaddy (And How)". They detail the company's "unethical business practices" and provide alternatives to using the service.
WhoIsHostingThis? has some positive reviews, but the median rating over there is still only three-stars. There are still plenty of gripes about poor customer service experiences and terrible support.
Compare not so cheap domain registration services
Perhaps getting domain registration at the cheapest price isn't your speed. There are plenty of other services that, while they may seem more expensive up-front, may offer their customers more.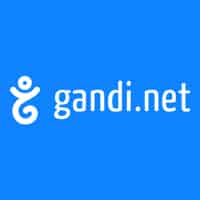 Their tagline is "No Bullshit." They offer a ".com" top-level domain for $15.00/year. Comparable to what you'd pay with a cheap service once the intro rate expires. Gandi has a range of other popular TLDs and allows users to pre-order upcoming ones as well.
Comparakeet's professional review notes that while the service has some minor issues (the language barrier), the pricing is fair, and the commitment to staying clear from annoying upsells and ads seems genuine. Gandi.net also made LifeHacker's list, Five Best Domain Name Registrars.
Customer reviews of Gandi are mostly positive. They comment that the service is straightforward. Customers seem pleased that they can get what they want without any drama.
FirstSiteGuide notes that they are one of the oldest registrars approved by ICANN. They rank their pricing as middle-of-the-road. The average rating is currently 4.5/5.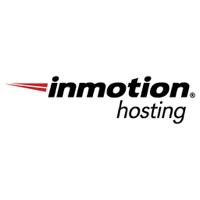 Like Gandi.net, this service seems intent on giving customers only what they request. A ".com" TLD goes for $14.99/year, standard for the more "expensive" services.
PCMag approves, stating that InMotion is "a feature-stacked Web hosting service that offers many attractive features." They aren't sure if it's the best of the best, though, as they claim "a few issues keep it from being the top dog."
Customers, for their part, seem to enjoy InMotion. Though they openly admit the service suffers from issues from time to time, they happily report that customer service is friendly, and the issues are often resolved quickly.
"Courteous, professional support makes InMotion a great choice," appears as if it is the most common sentiment.
Over on WebHostingGeeks, the average rating is 4.5. Many customers believe that, if anything, InMotion is underrated. They consistently praise the high level of customer support and professionalism.
WhoIsHostingThis, another well-known review site agrees, with the consensus rating at their site sitting at 4/5. Though users have noted some issues with more advanced features, if you're just trying to get a domain registered, this option seems solid.
Cheap domains: the basics
A domain name is a representation of an IP (Internet Protocol) Address. Every domain has a suffix that separates it into one of the internet's "top-level" domains. Examples are the ".gov," ".com," or ".edu" you find at the end of a website's name.
ICANN, the International Corporation For Assigned Names And Numbers, has a comprehensive list of all the Top Level Domains out there if you're interested.
When you type a domain name into your browser, the browser tracks down the associated IP Address. You are then taken to the corresponding website. Because domains are easier to remember than long strings of numbers, they provide convenience in navigating the web.
GoDaddy has a pretty good breakdown on the topic in this video:
How is a domain any different to hosting?
As mentioned earlier, a domain is like an address that gives you the location of where you want to go on the web. The website is the actual content that you're looking to access. The hosting service, or server, is the place where the content resides.
In many cases, hosting services will also allow you to choose a domain and then purchase through them, but you don't always have to. You may opt to buy a cheap domain from one service, build your site on your own, then have another service host the site for you. It will all depend on what will fit your individual goals best.
Cheap domain names: what qualifies as a good discount?
Type "Cheap Domain Names" into a search engine, and you'll see a range of prices without much context. Which of these is real, and what qualifies as cheap? To know that, you have to consider what goes into the price of a domain name.
There's the initial registration, which is the price you pay upfront. This price usually covers the first year of your domain and can range from $0.99 to $13.00, on average.
The less expensive ones usually come by way of a coupon code or some behind the scenes trickery so you may need to read carefully before selecting one.
After that first year period is up, you will need to pay a renewal fee yearly to hold on to your domain name, usually less any discounts you got on the first year. This annual fee will range from $10.00 to $15.00 in most cases. You should expect to pay $9.00-$20.00 a year as the low end for your domain.
Bear in mind that this is just the price for name renewals. It doesn't cover hosting fees or additional overhead that comes with running a website.
What to check before you buy domains cheap
When evaluating the services that offer cheap domains, you will need to ascertain if you are getting the value that you need. Here's what to look for at the onset:
Accreditation: ICANN maintains a list of accredited domain name registrars in an attempt to keep things on the up-and-up. Any service accredited by ICANN "meets all the technical, operational and financial criteria necessary to qualify as a registrar business," supposedly.
You can view the Registrar Accreditation Agreements to learn more about what ICANN requires of registrars. Check out this link to see the current responsibilities charged to each registrar. You can also see the list of currently accredited registrars here.
Reputation: ICANN helps to maintain a standard of accountability, but some less-than-reputable services can still slip through the cracks. To make sure that you're not getting fleeced when you buy a domain cheap, you should do some background checking.
You want to find a service that has established itself. See how long they've been in business. Check reviews from past clients. Look up their reputation with the Better Business Bureau. Everything that you can do to establish their trustworthiness is a plus.
Privacy: When registering your domain, information about who you are, goes into a database. How much of your personal data do you want to be available? You should check with a service to see if they will conceal your details as much as possible.
Support: Will the service you choose only offer you the barebones of registering your domain? Will they take on additional duties for you like nameserver and whois administration?
Will they provide support if there's an issue? Can you get in touch with them via phone, email, etc.? You want to ensure that you won't have to fend for yourself in the case of an emergency.
Buying a cheap domain name doesn't mean low quality
Just because it will be a cheap domain doesn't mean it has to be a poor one. There are guidelines to follow when selecting a domain name. GoDaddy, Moz, and Entrepreneur all have lists to which you can refer. Here are a few of the major aspects to look at before rushing into buying a cheap domain:
The domain name should be easy to remember: This means choosing a domain name that is short, easy to pronounce, and easy to type. You should avoid things like hyphens and numbers. The easier it is for someone to say out loud, the easier it is for them to recall and type it in when they want to visit.
The domain name should be relevant: If there's a keyword that links to your business or service, try to incorporate it. If you're a local outfit, consider including your city in the name. Brand it to your organization if possible.
You don't want to step on anyone's toes: This means no copyright infringement. Do your homework to see if what you've brainstormed is actually someone else's idea. You probably don't want to end up in any legal hot water, so this step is extra important.
Check WHOIS to see what's taken: The WHOIS database shows what's available and what isn't. It's essential to refer here to find out if you can use the killer domain name you devised.
Use a domain name generator if you're short on ideas: No shame here, just plug in a few keywords and let technology do the work for you. NameMesh, and NameBoy are a couple of favorites that are easy to use. They can provide suggestions geared towards specific purposes as well.
Pitfalls when buying a domain cheap
As with any endeavor, there are traps you can fall into if you don't have experience. Unscrupulous registrars will attempt to separate you from your hard-earned dollars with shady practices. Make sure you read the fine print to avoid:
WHOIS Database Trickery: You'll recall that the WHOIS database maintains a record of your registered domain and some personal details. After registering your domain, some companies will try to charge you for editing that information if there are errors or if something needs updating.
Some will offer "privacy services," promising to conceal your information for a price. What they don't tell you is that they substitute their information on the registry. If it comes down to a dispute, then in the eyes of the law that domain is theirs, and not yours.
The most unsavoury services will straight-up steal your personal information and sell it to the highest bidder. No longer are you their customer; you become a product for them to auction off for more profits. Best prepare for the onslaught of spam and robocalls.
Domain Slamming: This is often used as a ploy to get a user to unknowingly switch their registrar. A third-party will email you transfer notices disguised as a bill or renewal notice. Responding to this fraudulent note will transfer your domain to another registrar, and you get "slammed" with higher fees that you did not anticipate.
The counter to Domain Slamming is the Registrar Lock. This keeps anyone from transferring your domain but comes with its own set of problems. A registrar can refuse to turn the lock off and hold you "hostage" if you want to transfer your domain elsewhere.
Sometimes they will allow you to transfer domains, then turn around and hit you with a Transfer Fee that is many times what you paid to register in the first place. It is blatantly unethical. You can often resolve it with a call to your credit card company, as the fee violates ICANN rules regarding domain transfers.
Buying cheaper domain names: the verdict?
You'll have to balance several factors when you're starting your website. There's a whole swath of companies promising a lot when it comes to cheap domains, but seem more intent on nickel-and-diming customers than providing adequate, no-frills registration. If you are unsure, look for a money back guarantee.
If you just want to get a domain registered for the lowest price, though, you'll probably find what you're looking for with NameCheap. They offer basic domain name registration (or even premium domains if needed) along with free private registration services to keep your information guarded. If you're up for it, let's learn a little more.
The upside to cheap domain registration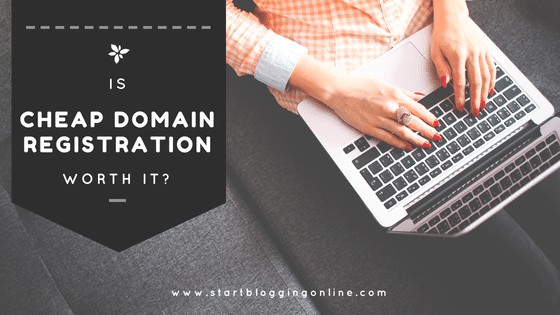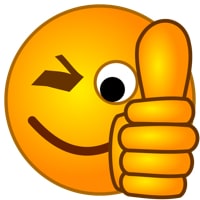 It's clearly the price. Compare the $14.99/year you'd pay for a ".com" with Hover to the low cost of $8.88/year with NameCheap. You've got to have a domain name to grow your website into something brandable. Might as well support your pocket and get it for as low a price as possible, right?
Let's see…
Potential downsides to cheap domain registration
Perhaps not. There are a few reasons you might want to reconsider a cheap domain. The first is that it might not be as cheap as you initially thought.
Some registrars employ pricing scams to hook you at an introductory rate that sounds reasonable. That rate, as you may have already deduced, skyrockets later on, leaving you locked in at a price you never agreed on.
Many customers complain about cheaper services hassling them with aggressive upsells. All the client wants is to register a domain, but some registrars are intent on extracting as much money from their customers as possible with "perks" that are of dubious worth.
Some registrars will just tack on hidden fees for services you didn't request. When it comes time to renew, you'll find yourself on the hook for more than you bargained for, and little recourse for excusing yourself from the situation.
That's because, unfortunately, many cheaper domain registrars make it notoriously difficult to transfer your domain. They'll also disguise "auto-renewal" options into your terms of use, leaving you unaware that you're paying for things until you decide to check your bill in greater detail.
Then there are the horror stories. Some about despondent customer service that makes it as difficult as possible to get out of a contract. Others about clients who had their websites or domains stolen after trying to cancel their service. Others still about the endless run-around customers must embark on to get any basic needs handled.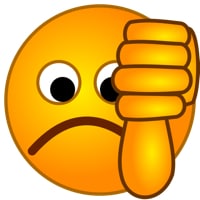 If you are looking for additional services and support, you may find a cheap registrar lacking. Though many will offer basics like hosting and email, they don't all do the job well.
From poor security to barely functional WordPress integration, the list of complaints is long.
This isn't to say bad things can't happen with a more expensive registrar. They do, though, seem to happen more frequently with a cheap one. Is it all the time, however? Surely there must be some hope if you want to go the cheap domain register route?
How does the cheapest domain registration stack up?
There are plenty of cheap services you can use if you're just trying to register a domain in short order. Just be careful not to go with one that has been plaguing customers with shady practices.
You can find bad reviews for any company. It's easy for an unreasonably upset customer to head over to Reddit or PissedConsumer and let a corporation have it so don't let that sway you all the time unless the internet is swarming with reviews like this for the domain registrar you are looking into.
Also bear in mind that in some cases, the seemingly more expensive services will end up costing you the same as (or less than) the ones marketed as more affordable, so do your research beforehand to find the one that is going to suit your needs best.


Our #1 Choice For Hosting Blogs
62% Off Exclusive Offer Applied at Checkout
There are quite a few options that we like including:
HostGator (special offer with code "startblog")
HostPapa (special offer at our link)
NameCheap
BlueHost
1&1 Ionos
GoDaddy
Register
NetworkSolutions
Gandi.net
InMotion
SiteGround