Last Updated on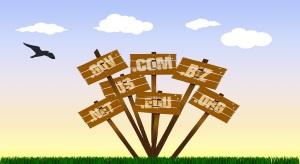 What's in a name? It could be everything. Shakespeare's schtick about a rose smelling just as sweet even if it's called another name, like "stinky"… well… that just plain stinks.
That's just how it goes on the interwebs. A website's name is truly a key element.
Disclosure
As an independent review site, we get compensated if you purchase through the referral links or coupon codes on this page – at no additional cost to you.
OK, enough babble, your question is "How much is a domain name?" and we intend to answer that, and give you an unexpected surprise! 😉
But before we talk domain URL purchase costs…
There's one thing you should know:
| Company | Cost per year (lowest) | Cost per year (.com) | Overall rating | Link |
| --- | --- | --- | --- | --- |
| HostGator | $0.95/yr (.site) | FREE with hosting! | 5/5 | |
| NameCheap | $0.99/yr (.club) | $10.98/yr | 5/5 | |
| GoDaddy | $0.99/yr (.club) | $14.99/yr | 4.5/5 | |
| 1and1 | $0.99/yr (.life) | $14.99/yr | 4.5/5 | |
| Dotster | $2.99/yr (.info) | $9.99/yr | 4.5/5 | |
| Name.com | $1.99/yr (.life) | $12.99/yr | 4/5 | |
| iPage | $1.99/yr (.life) | $12.99/yr | 4/5 | |
How much is a domain name on average?
How much does a domain name cost to register? Well, on average registration price will often be as cheap as $10 to $20 per year depending on the registrar and the related TLD cost, but it could be as expensive as $16 million. Shocked?
Many aftermarket website name prices are known to break the bank (more on this later).
The good thing here is that we are also going to show you where and how to get your domain name FREE! (Scroll to the bottom if you're in a rush)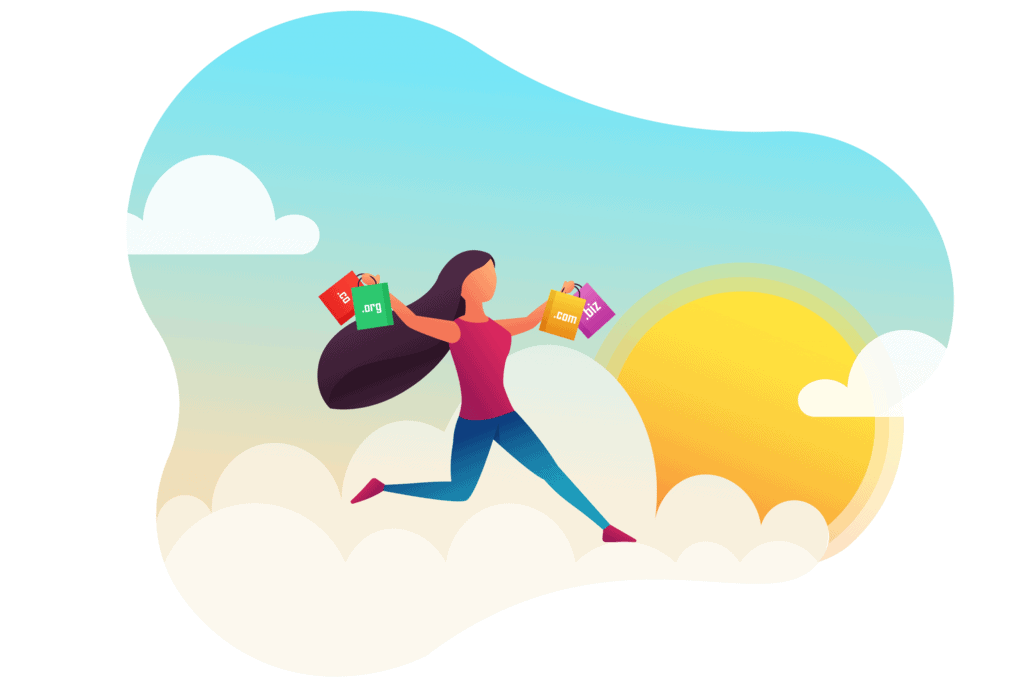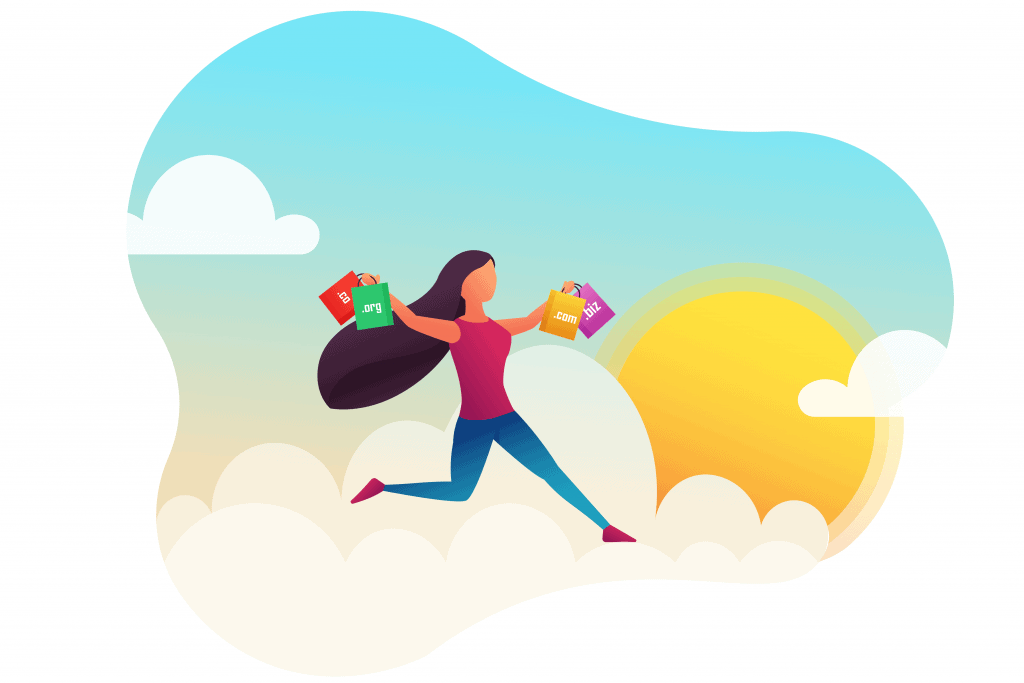 Our #1 Choice For Hosting Blogs
62% Off Exclusive Offer Applied at Checkout
Domain registrars (the places where you buy/sell website names) charge different prices and so how much you pay for a domain will also depend on who you pick as your domain registrar.
The most preferred extensions are .com, .org, .net, .info, .biz. They fall under TLD (Top Level Domains) and are known to cost differently.
Knowing a few tricks, facts, and which domain registrars to work with when purchasing a domain will also help you bring the cost down and probably evade the hawk-eyed scammers out to drain your wallet.
How much does a domain name cost with these registrars? Glad you asked! Here's a compilation of some of the prices from some of the well known domain registrars (note that the prices usually fluctuate often and so to get the latest price simply visit their sites).
How much does a domain name cost per year?
It's hard figuring exactly how much domain names cost (we'll show you the best options). On average, if you intend to purchase a new domain, it should cost you anywhere between $10 to $15 a year depending on the TLD and the registrar.
When searching for a new website name you will run into dozens of domain registrars, each with their own set of packages and perks.
When considering domain name costs, don't always fall for the cheap packages. Keep in mind that sometimes 'cheap is really expensive'.
You can also check out our post on cheap domain registration to find out if it is worth it for you, but oftentimes, the packages that are slightly higher priced pack additional tools and other bonuses that will help build your website quickly and easily.
how much for a domain name per year with HostGator?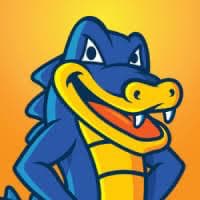 HostGator is not just our favorite hosting provider over here, it's also our favorite domain registry. Though a domain with a ".com" extension would cost at least $12.95 annually…
You can get a domain name without paying for it via the button below!
So don't ask us "how much is a domain name?", because the best thing about getting a domain via HostGator is that the domain name is gratis with hosting that'll cost you as little as $2.64 a month.
That's a pretty awesome deal!
Hurry, this deal is only good until the end of September 2023.
How much do domain names cost at NameCheap?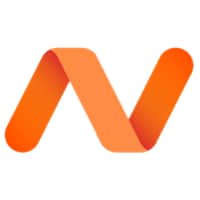 What's made Namecheap well-known and reputable is their simple services covering domain registration and the friendly domain name prices they offer to customers.
Rates range from $0.88/year (.us, .men, .faith, .cricket etc.) to $8.88/year (.com) to as high as $2,488/year (.security). You can check out their website to see their full pricing list. Additional features include email forwarding, domain parking, web redirection and more, all in with the price.
What does domain name registration cost with GoDaddy?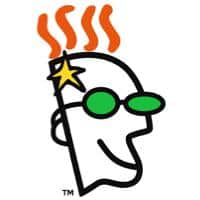 GoDaddy is currently one of the most popular domain registrar in the world today. For as low as $14.99/year, you can have your .com domain registered and on top of that, they offer free web redirection, a web interface, page parking, a starter web page and so much more in the package. Check here for our GoDaddy review.
How much does a domain cost each year with 1&1?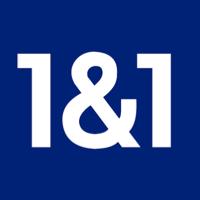 Besides having a reputation spanning decades, 1 and 1 has some of cheapest domain in the domain industry. You might pay anywhere between $0.99 to $2.99 on your first year and thereafter $14.99 yearly.
Some of the features to expect include free email account, private domain registration, unlimited email forwarding, an SSL certificate, DNS management and more.
how much does a website domain cost per year with Dotster?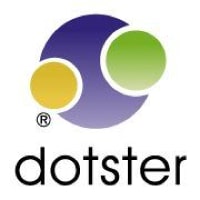 Dotster offers pretty cheap ".com" website names at $9.99 yearly and on top of this, you have an optimal privacy facility and a great web interface to help you manage your domains.
How much is a domain name yearly with Name.com?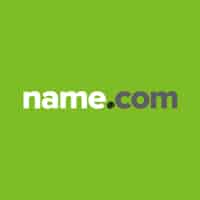 Name.com has over the years garnered a good reputation not only in web hosting but also in domain registration.
You can get your website with them for as low as $12.99/year.
How much does it cost to buy a domain name with iPage?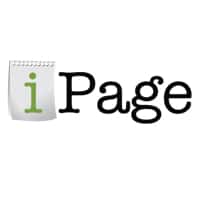 iPage isn't new to any of us not only because of their web hosting services but also affordable domains. You will pay between $9.99/year (.net) to as a high as $35/year to own any of their website names. Their .com domains retail for $14.99/year. This rate will also act as your renewal rate.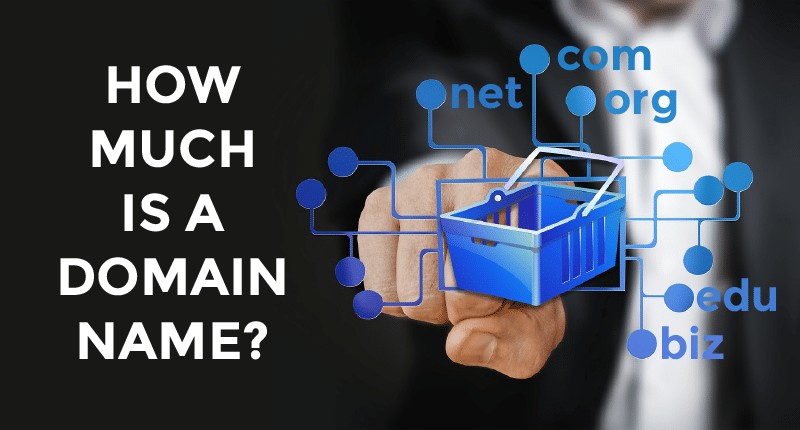 There are other great domain registrars such as BlueHost, DreamHost, and Google just to name but a few, that are well known for offering affordable domains alongside a list of other great features.
You can actually use the following factors to tell if a domain registrar is ethical and reliable:
How much do domain names cost really? (3 registrar tips)
Here are a few domain web hosting tips to read first. They will help you wade your way through the hype before you end up starting a long term contract with one of the shady companies whose only design is marketing to you.
After the fact, they will provide little to no support to people who buy domains for their websites. These guys are dedicated only to themselves, and will likely charge over the top renewal fees after the first year is up.
1. Hidden fees on website name price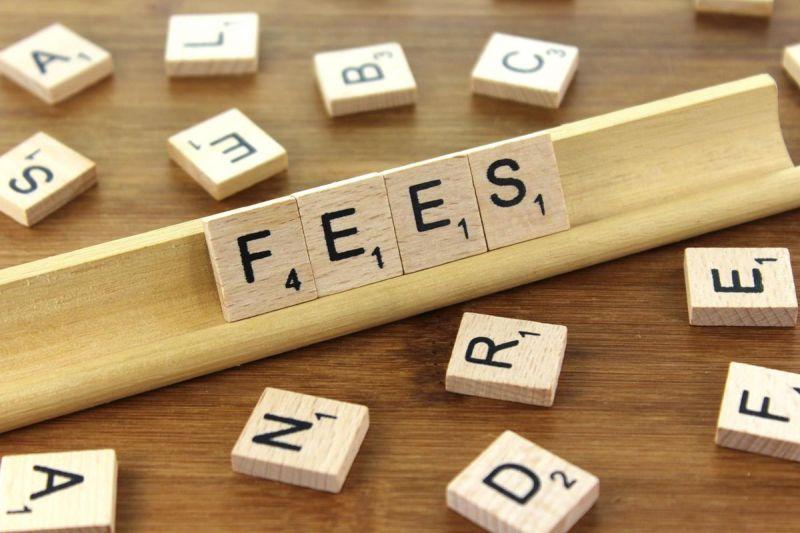 If you comb through the dozens of complaints raised against domain registrars and website name price, the first thing that jumps out is that almost 60% touch on billing and collection issues with the companies.
Auto-renew and transfer out fees are some of the most common ills. Many times, such elements are hidden within the lengthy 'Terms of Service" which few of us ever bother to read. Some domain registrars will charge you a 'transfer out' fee (2 to 3 times the initial cost of domain registration) when you transfer your domain to another registrar. Sucks, right?
Should that ever happen to you, give your credit card company a call and put in a complaint. If luck falls on your side, the transaction the web hosting/domain registrar will be reversed. More importantly, take note of domain registrars who practice this so as not to become the next victim.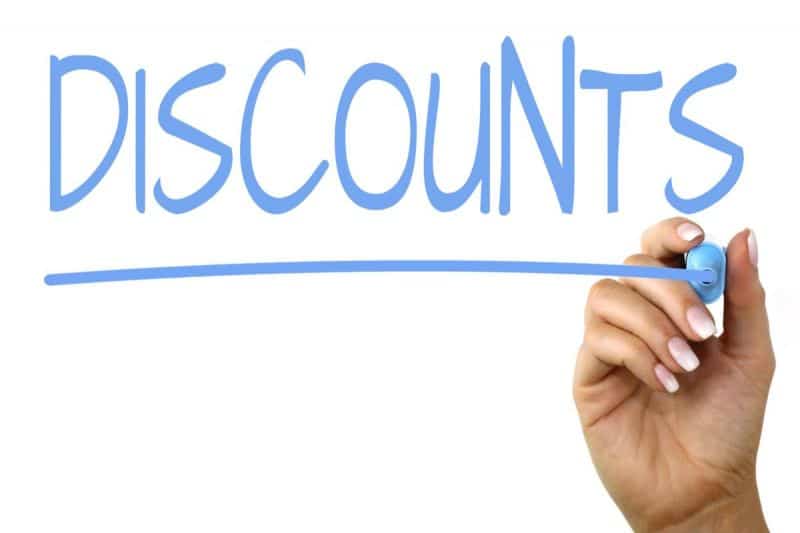 Well, domain cost discounts are not bad at all, just to be clear, but here's the catch. Some website registrars play a foul game with that. They will offer an enticing 3- to 5-year discount if you choose a domain name for that length of time.
Next, they will the pay the registry a cost covering a year, pocket the remaining amount and go on to renew the website name yearly until your time expires. Worse, they will throw in a 'no refund policy' which means even if you leave, the cake is theirs to eat. Find out here how to secure a cheap domain for your website.
So what should one do? Visit Whois lookup, type in your details, and verify if the expiration date matches the period of time you paid for.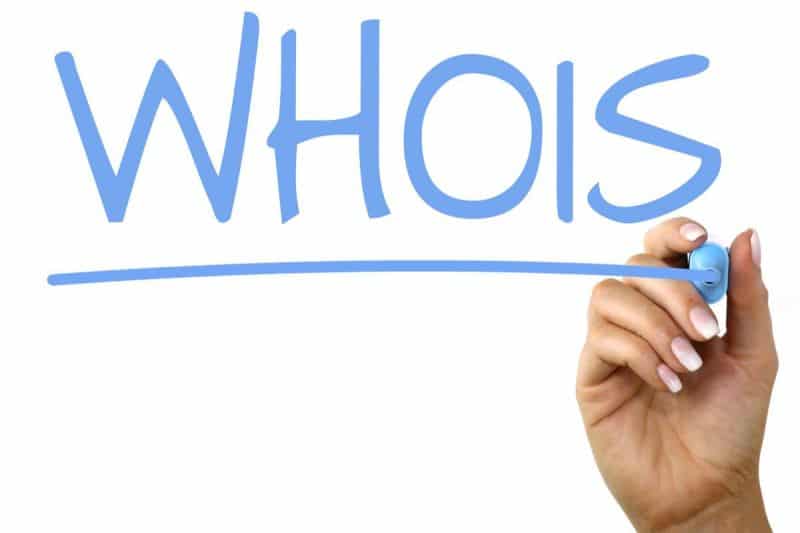 Whois is a great tool but rogue domain registrars – especially the budget ones with strange names – have made it a habit to manipulate the site to their gain. All newly registered website names must be submitted to Whois, a publicly accessible database, for publication. A domain registrar should pass you the ability to edit your Whois records.
The wicked ones who mostly ask unbelievably cheap domain registration will show up with crazy fees in the name of administration fees that you should pay if you need to edit those Whois records. Others take this a notch higher by locking you out for 60 days anytime you attempt to edit your records.
Also make sure to carefully scrutinize the Whois privacy services in which the registrars will ask to be the registrant under your Whois records. This might bring you legal challenges when complicated issues come up.
Lastly, keep in mind that the Whois database is open to everybody so to keep your data from being mined by bad guys, employ the protection services such as myprivacy.ca.
Other important things to note:
Set a registrar-lock so as to prevent any person from transferring your website name away from you. Do it for all your websites.
Get a domain auth-code to further secure your website name against unauthorized transfers. It's an 8-character code that must be supplied before anyone transfers your domain.
The question 'how much does it cost to get a domain name' comes into better perspective when you start to consider website name costs and all these factors we've mentioned. With all these things in mind, you are safe making your purchase.
Cost of a domain name that is already owned
Just how much is the cost of a domain that is already owned? Well, not as cheap as registering a new one. Having the right domain counts a lot when you look to having a business or platform that will catch the attention of web users. Don't we all also hate lengthy domains that put our minds to task when we try to remember them?
But have you ever thought of a domain name and tried to get it only to find that it's already registered? Of course you will have the option to opt for other extensions but if that's not your wish, you will certainly have to try your luck in the aftermarket domains market.
Aftermarket domains explained
Once a user figures out the cost to buy a domain name and has a registered a domain, it becomes an aftermarket domain. An owner can decide not to renew it when it expires or to simply sell if they feel like doing so.
In most cases, aftermarket domains are purchased by people who speculate that the particular domain will turn out to be irresistible in future and certainly attract huge profits. Thanks to auction sites and domain brokers, you can today visit any these places and cut a deal as opposed to trying to trace down the owner and negotiate with them.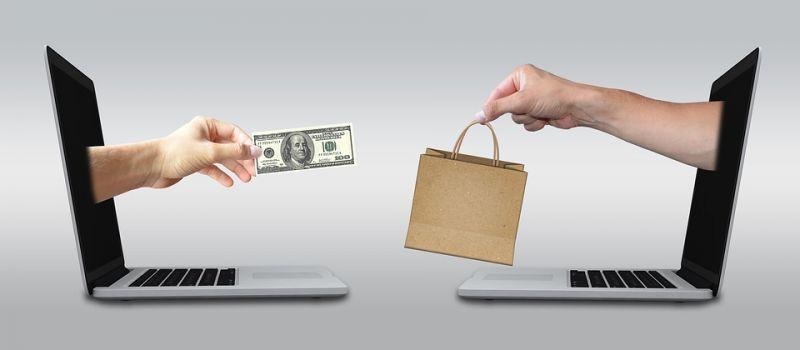 What's good about these sites is that both you, the customer and the domain seller are protected from any form of fraud. Some hosting companies also let you access some of these aftermarket domains.
So how much does it cost to purchase a domain name from these sites? Well, anywhere between hundreds of dollars to tens of millions. Reasons why these domains are highly priced to a tune of tens of millions include potential for huge traffic, great inbound links, high branding value and so much more.
In 2007, SEO.com was sold for around $5million. The most recent one is Sex.com which sold for a whopping $13million. That took place in 2010. Others that have attracted millions of dollars in the past include:
Data from DomainNameSales.com reveals that most aftermarket domains get sold for between $5000- $80,000. If you look to purchasing one that ends in .com, the average price you should expect is anything between $9000- $30,000.
So if you intend to go for the aftermarket domains, prepare to fork out thousands, if not millions of dollars to get your hands on that domain name you badly want to have.
Some of the well-known aftermarket domains markets include:
Before digging deep into your pocket to pay some of these brokerage sites, ensure you vet them thoroughly and also check the reviews from around the web about them. Some of them have awful reviews.
Another important thing to note is that thousands of domains do expire every day and so anyone can make use of places such as snapnames.com to keep track of domains that are already owned. If you are lucky, this will turn out cheaper option for you.
You can check out this video to learn more ways of finding cheap expired domains:
As you can see, so many things really play out in you knowing exactly how much is a domain name.
Verifying preregistered domains
Not all preregistered domains come clean. You probably don't wish to fork out huge sums of money only to realize later that the domain you bought is on the top of the list on Google's blacklist. So look it up in all search engines and ensure that it doesn't come with penalties it might have received while in operation.
Go further to scrutinize the specific industry from which the domain belongs to and all the previous content they published. You can get all this information from the Internet's Archive tools such as internet archive.
Does the domain have any complaints raised against it? How about its transformation over the years? Ensure you have solid answers to all these questions.
It's obvious to want to know how much is a domain name plus all the relevant information related to that when you look to setting up a website for personal endeavours, for business, or other uses.
So if you really wanted to know how much does a domain cost, keep in mind that these prices largely depend on the search engine rankings, traffic levels, keyword usage, and a host of other factors. Whenever you run into crazy bid prices, just know that the domain brings with it a higher commercial value.
What's clear is that if you intend to get a new a new domain, set aside around $10 to $15 which you will have to pay as a yearly subscription.
This is a very small price to pay to get the perfect domain name for your new website or business!
Now think up of a great domain name and click below for our recommended bundle on HostGator which gives you both a domain name and hosting for as little as $2.64 per month!
Hurry, this deal is only good until the end of Sep 2023!


Our #1 Choice For Hosting Blogs
62% Off Exclusive Offer Applied at Checkout