Last Updated on
You have a great blog and want to capitalize on the lucrative field of Internet marketing. You are ready to take your brand to the next level with e-commerce, online marketing, and affiliate programs. Your blog is extremely productive, and now it is time to build your website.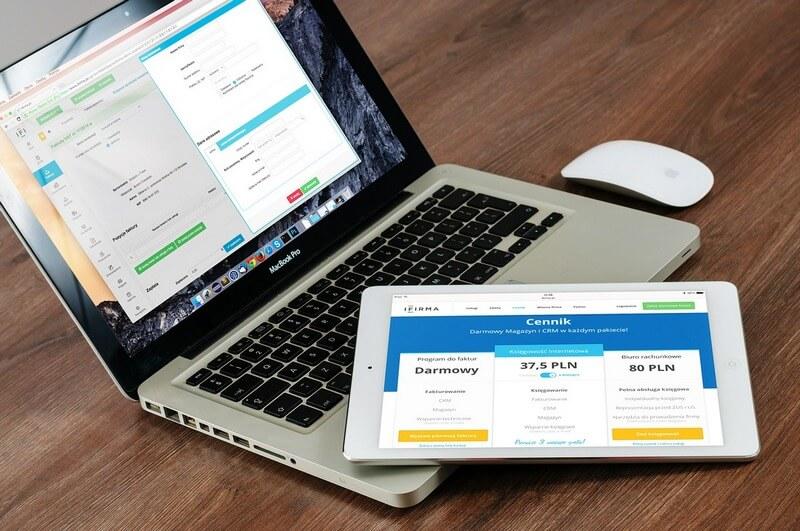 A lot of people have recommended Wix.com, but it just isn't your cup of tea. You are looking for some great platforms similar to Wix that will make your website even better than Wix websites.
Disclosure
As an independent review site, we get compensated if you purchase through the referral links or coupon codes on this page – at no additional cost to you.
Luckily, I've tried all kinds of different website platforms, and I can recommend some great Wix alternatives for you. In this article, I have put together reviews on my five favorite websites like Wix.
You'll also get the pros and cons of each so that you can make an informed decision when it comes to Wix.com alternatives!
| Company | Plan 1 | Plan 2 | Plan 3 | Plan 4 | Official site |
| --- | --- | --- | --- | --- | --- |
| | | | | | |
| | | | | | |
| | | | | | |
| | | | | | |
| | | | | $299.29 (Advanced Shopify) | |
| | | | | | |
| | | | | | |
| | | | | | |
| | | | | $? (Custom pricing available) | |
| | | | | | |
| | $22.74 (PrestaShop Ready) | | | | |
| | $0 (Free but has transaction fees) | $0 (Free but has transaction fees) | $0 (Free but has transaction fees) | $0 (Free but has transaction fees) | |
The first Wix alternative I'll review is Weebly. They are one of the most well-known and popular alternatives on the market today.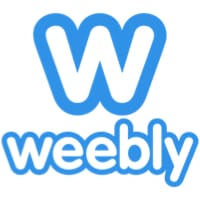 Weebly is another builder that you can use with no experience at coding. They use a similar drag-and-drop system to Wix but lock it down so you don't get overwhelmed with options and designing. It's a much better option for a fast, functional, and professional product.
If you want to start learning to code, Weebly is great. They give you access to your template's code, which is amazing. This lets you start teaching yourself to code without having to know it from the start.
It also allows you to save your template somewhere offline in case you want to work with it later. They even allow you to change your template if you end up needing a different design after your site goes live (something Wix doesn't allow!)
Weebly has a pretty good e-commerce system, too. You get a lot of features in their basic plan that most sites charge premium plan pricing for. They offer a decent amount of options for usage.
The downside to their e-commerce is that it isn't as intuitive or easy as Wix. You need to do a lot on the back end to make it work, including manually analyzing stock. Their check-out options aren't very easy to adapt, either.
They do have a lot of great social media buttons, though. In fact, one way that Weebly edges out their competition is by allowing you to integrate Facebook Messenger. Connecting it directly to your site allows you to offer a Live Chat feature to directly communicate with users browsing your site who may have questions.
Their support team is available by email or by live chat for all plans, and their community is active. Phone support is available to premium plans during regular business hours.
Weebly is easy to use, with a similar drag-and-drop system to Wix that has a bit less creative freedom. It's slightly less intuitive, but the added structure makes it easier for people who aren't coders or designers.
They allow you to import from external sources. If you've got a design that you love and paid a good deal of money for, Weebly will let you import it to their platform. This opens the door to all kinds of options!
Weebly offers great marketing options. Their email marketing promotions allow you to send customized marketing through email lists. They even offer statistics and feedback, so you can see how effective your campaigns are.
It is really easy to add a blog to your website. Weebly is built to offer smooth integration and easy use.
Their e-commerce system is less intuitive and user-friendly than Wix. It requires you to manually manage inventories. You can't sell across multiple social media channels directly; you have to direct people back to your website.
Another extremely popular platform is Squarespace. This is one of the biggest brands on the market, and there are a lot of reasons to love it.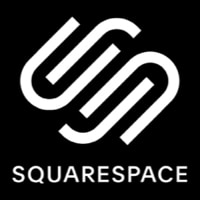 Squarespace is pretty easy to use, but it won't be quite as easy as Wix. Their user interface is less intuitive, so it requires more clicking and instruction than Wix for less customization. For example, instead of dropping images wherever you want them, Squarespace makes you use elements like columns and work within a grid system.
Squarespace offers excellent blogging integration for all your needs. Their themes are designed to be compatible with mobile browsing.
To use e-commerce with Squarespace, you have to choose one of their three compatible plans. The basic plan is designed for sites that only sell a few items. The others are geared towards building large online stores. These plans include lots of tools and feature no transaction fees, unlimited storage, recovery of abandoned carts, gift cards, and customer accounts.
Their support includes a forum with a built-in knowledge center full of tutorials, live chat (from 3 am to 8 pm EST), and an email team working around the clock. Their policy is that all emails will receive a response within one hour, no matter what time or day, including on holidays.
You can change your template after your site goes live without losing your content. This allows you to adapt to new trends in design or growing customer bases that need different things from the original design.
Their templates are some of the best on the market. They are extremely professional and allow for easy customization. Your website will look gorgeous and stand out from the crowd without too much effort on your part.
Great e-commerce plans include a lot of features, don't charge transaction fees, and are geared specifically towards larger businesses who plan to do a lot of online sales.
They don't have any options to backup or restore your site. You can get around this by copying and pasting your content into Google docs to save it somewhere, but this is pretty annoying, and unless you save each draft under a new Document, you can't restore previous designs if you break something.
Their plans are generally more expensive than alternatives with comparable features. Be prepared to spend a bit more for the site.
They don't have an app store. Any additional features are designed in house and included with their site editor.
This site is not as design-heavy as the other alternatives. It is designed to create a professional website very quickly for those who don't need tons of bells and whistles.
One of the great things about their templates is that they come pre-populated with sample content, so you can launch your site quickly if all you need to do is drop in your own copy and switch out some images.
They do have some delay when it comes to inserting new elements during design, though. They also don't allow simple drag-and-drop repositioning, so it's not quite as quick and easy as other options. The menu includes tons of buttons, but they aren't all that intuitive, so there's a learning curve involved here.
They use a ticket-based support system. This can be frustrating when you want to quickly reach live support, but it offers a relative advantage, because you are able to include screenshots to specifically show where and how you need help. Their average response time is under 12 hours.
You aren't required to use a template. Unlike other sites, you can start with an empty design and populate a customized background and menu. If you prefer templates, they do have a lot of great ones.
Their templates are filled with sample content, so if you need to launch your site quickly, this is a great option. Just pick a template from your particular industry and replace the text and images with your own.
Their free plans come with massive advertisements. Theirs are not as subtle as other free platform ads, either. They're huge. Consider springing for the basic paid plan to avoid these being all over your site.
Like Wix, you are locked into your template once it is chosen. If you want to change your template, you will have to change all of your content as well.
They do not offer any e-commerce options at all. You will have to add external widgets to your site and do business through Paypal or Shopify.
This one is a giant in the industry. It is perhaps the largest website platform available today. This is also significantly different than Wix, especially compared to some of the other alternatives in this review.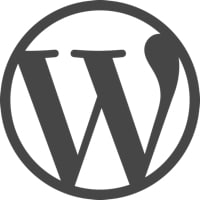 Unlike the other platforms, WordPress is open source, so everyone can use and change their codes. This means they are one of the most widely used platforms around, and their app market is massive, offering nearly 50,000 plugins.
Their site isn't as easy to use as more basic drag-and-drop platforms. It's got a pretty steep learning curve because of how complex it is to use. If you're not a developer, you may end up having to hire a professional to build your site which will require a huge budget.
Their support system is massive, Because their large community is extremely active and everything is open source, there are tons of forums where you can ask questions and get some great answers. There is also a ton of great documentation.
The disadvantage is that a lot of the site's functionality runs on external plugins, so there isn't a single point of contact when something goes wrong.
Their app market is massive, offering over 50,000 plugins. You are guaranteed to find every feature you need available.
Open source content means that there are a lot more options available from all over the web. Customization is really easy with so many options!
WordPress WooCommerce is extremely intuitive, and nearly half of all e-commerce sites run off this system. If you don't like it, there are tons of plugins available to use. However, their e-commerce system is fantastic and extremely comprehensive.
Quality control is difficult in an open market. With such a massive community, you never know whether your plugin was created by an amazing and award-winning coder or by a novice as a beginner's project. You will have to hunt to find the great ones.
Such a large and open-sourced community also makes websites more vulnerable to being hacked. Make sure to include a lot of security features, and keep your site and plugins updated regularly.
Hosting giant GoDaddy has put their hat in the ring of web building now with GoCentral. I was pleasantly surprised by the quality of this platform!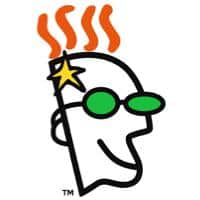 While GoDaddy isn't quite as easy to use as Wix, it is still pretty user friendly. The evidence for this claim is that it literally only takes a few minutes of time, and your website is ready to go live! It offers less customization, but for a quick solution, it may be worth it.
GoDaddy doesn't use the same template system as other builders. They use artificial intelligence (AI) designer to create your site. Basically, you answer a bunch of questions, and they will design a site based on your answers.
Tell it what your business is, why you want the site, some goals, whether you want social media, and some aesthetics and you've got your template ready to go.
While they're not a drag-and-drop site, you can still customize your site from the side panel, though it is far more limited than full drag-and-drop sites. You are able to change your site theme, as well.
GoCentral isn't an e-commerce platform, but it is capable of it. You can sell unlimited products online, whether physical or digital. Payments are processed through Paypal, Square, and other secure third-party gateways.
They don't charge transaction fees, which is really nice. GoDaddy also allows for users to recover abandoned carts.
The support with GoDaddy is amazing. They offer phone support 24/7 in case you want to get in touch with an actual human. They also have live chat available in case you don't like the phone.
They also offer an amazing editorial tutorial. If you have an issue while building your site, you can click a question mark bubble for your answer without ever navigating away from the editor!
Your website can be live in minutes. No, this is not an exaggeration. It literally only takes a few minutes to build your site and make it live. This is amazing!
They're amazing at search engine optimization (SEO) and have built-in tons of great tools for making sure your page gets ranked and seen.
Their e-commerce program might be small, but it does offer unlimited inventory and no transaction fees!
GoDaddy doesn't have an app market. What you see is what you get with them in terms of features and plugins.
You have very limited creative control compared to most of the other website builder platforms. They pre-select a template for you based on how you answer a series of questions, and you have very limited creative control within the template.


Our #1 Choice For Hosting Blogs
62% Off Exclusive Offer Applied at Checkout
Comparison of sites like Wix
These are some of the key features of each of the websites like Wix and how they compare with one another:
| Alternatives to Wix | Ease of use | Support | Ecommerce | App market |
| --- | --- | --- | --- | --- |
| | | | | |
| | | | | |
| | | | | |
| | | | | |
| | | | | |
There are a lot of great alternatives for Wix if you need some different features and Wix isn't for you. Each of the platforms on this list has something unique to offer, whether it's fast building, amazing support, or great e-commerce tools, though my favorite is Weebly.