Last Updated on
Have you ever used a website builder to design and host a site? If you're a newbie with little experience, these might seem like a great option (and they often are as you'll see in our Wix review) instead of having to purchase a domain separately, find a reliable web host, and use third-party software to create your pages offline, you can do everything through the site builder with relative ease.
Which site builder to go with, though? Let's get into our Wix review so you can find out it this is the right platform for you!
Disclosure
As an independent review site, we get compensated if you purchase through the referral links or coupon codes on this page – at no additional cost to you.
In recent years, Wix has made a name for itself with an intuitive interface and templates. Is Wix a good website builder, though? Does it have what it takes to stand toe-to-toe with options like SquareSpace and Weebly? In today's Wix review, we're going to evaluate just how it stacks up.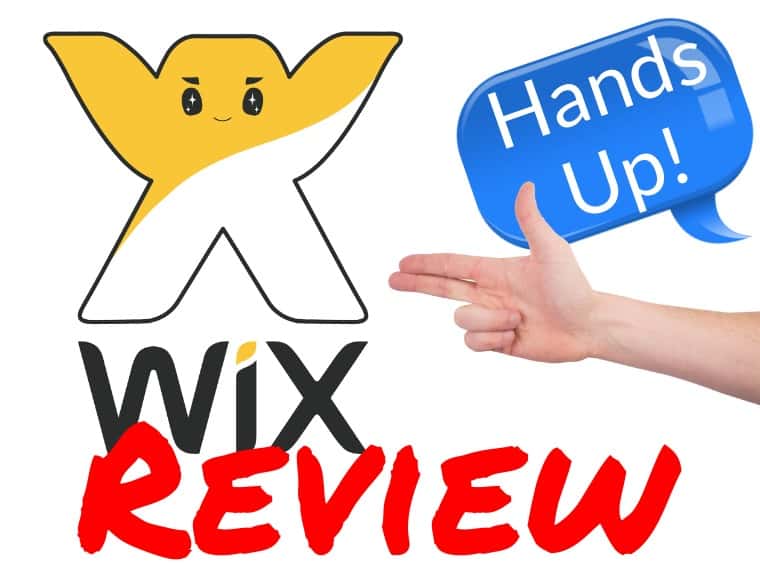 Did you know that Wix is powering over 90 million websites? Did you know that they offer more than 500 templates for their site builder? How about the fact that they've tailored these towards different industries? Wix designed its platform to aid beginner users in getting sites up quickly, and as you'll see in our Wix reviews pros and cons… it shows.
Wix is extraordinarily easy
This is their primary selling point. Wix aims its service at novice users who have zero web experience. Let's start at square one.
Wix's sign-up process only requires an email if you want to start with the basic account. For a paid account, you'll have to submit additional details, but it's not a difficult task by any means. After you create your account, you can jump right in with designing your start.
This is also easy to do. First, Wix will prompt you to select a template. Wix has divided their templates into subcategories to make it easier to find what you need. Say if you're starting a restaurant, or a photography site, or a musician's page. The complete list of categories is as follows:
Business
Online Store
Photography
Music
Design
Restaurants & Food
Community & Education
Creative Arts
Accommodation
Events
Portfolio & CV
Blog
Health & Wellness
Fashion & Beauty
Landing Pages
It's a pretty thorough listing and makes it easy to get a jump start on site of your choosing. For example purposes, let's take a look at the Music Artist template. It features a big up front image, clear navigation, and all the pages pertinent to a musician. To get started, all we have to do is use the site-building interface to edit details on the template.
Wix provides a short tutorial to get you acclimated. There is a button menu with options for adding and changing content. You can click on elements of the template to edit them. You can add text and photos. You can move and resize things until they are exactly where you want them.
With the website builder, you can store photos you want to reuse in an online folder then reuse them on other parts of your site. This is a feature that Weebly and SquareSpace lack, and a powerful one at that. Wix lets you load photos/videos from your Flickr and Facebook profile. It also provides stock imagery for use on your site.
To edit photos, they've integrated with the Aviary editor. If you didn't already know, this is an online photo editing tool powered by Adobe. Simply load an image, then use Aviary's tools to enhance, resize, crop, and more.
Wix's builder even lets you right-click page options to bring up a context-sensitive menu. This allows you access to further choices for altering the site. It's all at your fingertips and easy to use.
The Wix site builder & templates are professional grade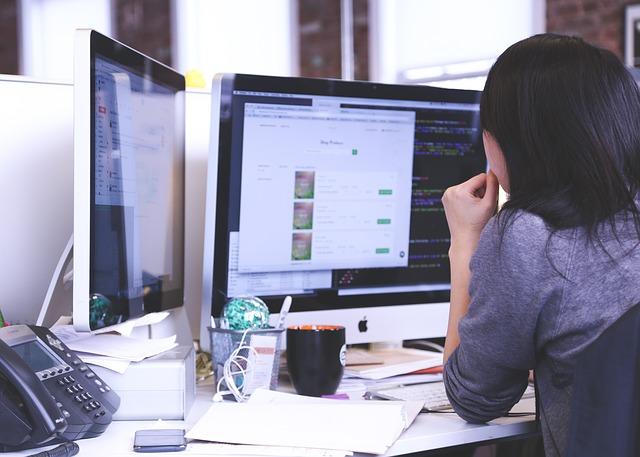 Just because the site builder is simple, doesn't mean the results are low quality. The templates are all top-notch. Again, scroll through their library and try to find one that doesn't look like a pro design. You'll be hard-pressed to produce examples.
It's true that you don't have the ability to edit HTML or CSS codes on your templates. If you like making edits in this manner, you'll feel constricted. Wix, however, has aimed their service at neophytes, so this is hardly an issue if you fall into that category.
The options that Wix does provide, for embedding HTML and Flash code, are good enough for most. There's also the ability to integrate social media buttons, music playlists, and more. You can implement most of these with one click.
Some will even argue that the lack of advanced features is a good thing. It limits the ability for someone who doesn't know what they're doing to screw up the design. It allows them to focus on the content without worrying about layout. All-in-all, a fair tradeoff.
Wix website builder reviews are consistently positive, and we have to agree that it's a well-earned reputation.
It should come as no surprise that inexperienced web builders need some hand-holding. Wix understands this and offers plenty of options for users that need extra help.
From the Support page, you get access to the Wix Help Center. This is a searchable library covering a range of topics. How to get started, using the editor, and the like. The page also features Trending Topics and discussions on specific elements of Wix's service.
The Wix Community forum is a place for you to pose questions to other Wix users. Those knowledgeable about the platform can usually guide you in the right direction. You might even receive a response from Wix support here.
To get to customer service more directly, though, you can make use Wix's phone or email support. They're open Monday-Thursday, 6AM-5PM. Not 24/7 like many companies purport to be, which could turn off some potential users. It's important to note that in many cases, 24/7 service isn't quite as around the clock as the companies offering it say it is.
Above the Wix free plan, pricing is reasonable
Beyond the Wix free website option, the pricing scale seems reasonable. There are five pricing tiers, each with different levels of functionality:
Connect Domain: the most basic service level. You get 1GB bandwidth, 500MB of storage, and the ability to connect a domain. This plan displays ads and costs $5/month.
Combo: an increased plan. This offers 2GB bandwidth and 3GB of storage. Wix takes away the intrusive ads and gives you a free domain. This plan costs $10/month.
Unlimited: a discounted plan aimed at "Entrepreneurs & Freelancers." This plan grants unlimited bandwidth and 10GB of storage. It also features extras like Ad Vouchers and a site booster.
eCommerce: for those looking to start a small business. You'll get 20GB bandwidth and 20GB of storage. It includes the extras from the Unlimited plan and ads the online store option. Wix eCommerce pricing comes in at $8.50/month.
VIP: if you're looking for priority support, this is your option. Wix gives you unlimited bandwidth and 20GB of storage. You'll get all of the extras, along with priority callback and professional site review. This plan is $25/month.
Wix's pricing is comparable to other services. SquareSpace's lowest plan is $16/month; Weebly's is $14/month. You'll get a similar level of functionality no matter which service you choose. This video gives you a further look at their pricing plans and options:
You saw the e-commerce plan listed above. Their solutions are richer than competitors Weebly and SquareSpace. With Wix, you can easily integrate a store into your site, then accept payments with third-party services. These include PayPal, WebMoney, and Skrill. You'll also have the ability to use Bitcoin and process credit cards through Stripe or Square.
You can edit your store the same way you would with other e-commerce platforms. You can even sell digital downloads of music through Wix's internal system. The platform isn't robust enough to help you out with shipping and tax rules, but you can make use of third-party solutions to compensate.
Wix even provides tools to help you with marketing your wares. The email blast application, ShoutOut, let's you direct market to potential clients. There are also options for third-party services like MPZMail, CakeMail, and V.I. Plus.
There are plenty of other extra Wix features that make it even more appealing. First, there's the ability to create new Wix blog templates for your site. This is a one-click operation, and you can even put the blog right on your main page. It's a simple interface but allows for tagging, RSS, and FaceBook or Disqus commenting. You can also schedule posts to feature or publish at a future date.
Wix automatically formats your sites for viewing on mobile devices. No additional design must take place on your end. You can edit the look of the mobile design if you aren't satisfied with what Wix gives you. In most cases, though, it's unnecessary, as the finished product Wix offers is pretty good.
Wix covers your SEO needs. You can optimize your SEO functions the way you want with their SEO editor. Wix's SEO is specifically tuned for Google, and they recognize Wix as a legit website builder. No worries about getting buried in the search rankings.
There's also Wix's substantial app integration. Wix has a fairly large marketplace with over 260 apps. They allow for third-party applications, greatly increasing the functionality of your site in ways that other site builders don't always allow.
Wix uptime & hosting are somewhat lacking
Let's do a quick Wix hosting review. It's true that they handle the technical aspects of hosting for you. It's also true that they take care of all your security upgrades and such. The downside, though, is that their proprietary features that won't function outside of their environment. If you want to take your site elsewhere, much of what you've put in place won't function properly.
There's also the issue of Wix's uptime. According to data from Website Tool Tester, they trail behind Weebly, Webnode, Jimdo, and Webs. Their uptime percentage, 99.82%, translates to hours of downtime over a four month period. Their sites also load slower than the other options. Reviews of Wix, and any other service for that matter, will tell you that's not so hot if you're trying to run a business that relies on constant traffic.
Wix free plan features are few and far between
If you're a tinkerer who likes to get into the minutiae, Wix might not be the right platform for you. Wix lets you do plenty of dragging and dropping, but not so much behind-the-scenes. You can't export any site code, and you're not going to be able to do any responsive design. These details may not be important to you, however, in which case Wix is an excellent choice.
Most Wix features are hidden behind a paywall
They offer the "free" plan, certainly, but they do everything they can to get you to upgrade. They'll pepper your site with annoying Wix branding until you upgrade. This makes the less expensive options virtually useless to those trying to build a site for business purposes.
Furthermore, you don't get the bandwidth or storage you need for any serious web building until you buy a costlier plan. The price savings may be negligible compared to creating a site on your own. Indeed, some may opt to build a page offline and upload it with a dedicated hosting service.
It's difficult to change Wix theme
Wix.com reviews don't always mention this, but once you've built a site using a particular theme, you can't just apply a new theme and have everything in place. You'll have to plug all your content in over again. An extra hurdle that some might find annoying.
Wix website editor problems
Wix is a powerful tool for newbies. Those just starting out, though, should be wary of the fact that the Wix website editor options can get cumbersome. If you add too much, you'll end up with a sluggish site that visitors will loathe. Add to the lack of features like a true form builder and advanced tweaking and some users may want for greater control.


Our #1 Choice For Hosting Blogs
62% Off Exclusive Offer Applied at Checkout
Here's hoping our Wix website review helped you out in your search. Wix might not be the first choice for the seasoned web admin, but if you're just dipping your toe in the web building pond, so to speak, you'll find a lot of use from their platform.
The Wix site builder is the easiest to use, provides the greatest level of functionality, and ensures a good looking site every time.
If you are not convinced that a web builder is the way to go? Build a kick ass site with WordPress with the special deal at the button below…
Our Wix review final rating
Wix is definitely a worthwhile service. If you're a raw web design recruit who wants to skip the hard stuff, this is what you want.
Alternatively, if you're a creative professional trying to establish a quick web presence, you'll find Wix useful, but experienced web admins who prefer more control may not enjoy what Wix has to offer as much.
For what it's worth, Wix gets a solid 4.5/5.