Last Updated on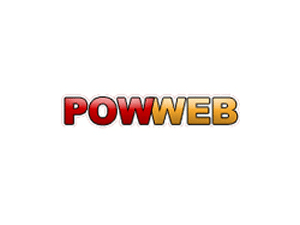 PowWeb has been in the web hosting business a long time. Established in 1999, the company is still around. Now, they are an EIG-owned company, along with many other web hosting providers. But they still operate independently of their parent company.
PowWeb's dependability of late looks to be all over the map. For some, PowWeb still provides reliable web hosting. For others, however, PowWeb's services have declined sharply as the years have gone by.
Disclosure
As an independent review site, we get compensated if you purchase through the referral links or coupon codes on this page – at no additional cost to you.
PowWeb exclusively deals in shared hosting, at a competitive starting price of $3.88 per month. The company also has taken the unusual move of offering only one plan to customers. Individuals and small businesses who are not so tech savvy may find this sort of simplicity appealing.
Most web hosting providers offer a plethora of plans for potential customers to choose from. PowWeb goes against this trend, offering a single plan to its customers. This plan offers everything a customer could want: unlimited disk space, data transfer, and bandwidth.
Your Web address and website builder are included at no extra charge. The package also comes eCommerce ready, requiring minimal setup on your end. Other features that the single PowWeb hosting plan includes are one-click installer scripts and unlimited email accounts.
PowWeb's control panel of choice is vDeck, which is standard for most EIG web hosts. You can also select monthly or yearly service contracts. But, like other web hosts, you'll get a bit of a discount if you sign up for a longer-term contract.
Additionally, PowWeb has the standard money back guarantee of 30 days. Just as with its one plan, one price, PowWeb keeps pace with the competition. PowWeb's servers are load balanced, maintaining a consistent and reliable connection for all users. High-quality spam and virus protection are also included in the plan.
This plan may particularly appeal to small businesses and individuals. There's not a lot of extras or special features one can't find elsewhere. But it seems that in PowWeb's case, that may sort of be the point. Keeping things simple is exactly what some customers want.
PowWeb only offers shared hosting in this single plan. Customers who want shared hosting will be reassured, however, that PowWeb is dedicated to this line of business. PowWeb sticks with what they know and what they do best. For customers who are not big fans of change, PowWeb could be a good choice after all.
Security features are also included in the single plan package. SiteLock, a service that safeguards servers against malware, comes with your plan right at the start. The program can also recover your files if you get infected with a virus.
Greater access to resources
PowWeb operates independently of its parent company, EIG. But it enjoys the benefits of being backed by such a large corporation. With access to a greater amount of resources than if it was operating solo, PowWeb can provide further insurance against server outages and other adverse events.
The company has developed its own in-house infrastructure. This infrastructure is fully managed by their own programmers, tailoring their web hosting software and automation to the customer's needs. No third parties are involved whatsoever in the operation of their servers. Some customers may feel reassured that there's no middleman.
Customer support is available 24/7 via live chat, phone and ticket. They also have an extensive forums page where users can post their questions and comments. Staff also post announcements about once every few months in these forums. It's no substitute for a proper customer support ticket, however.
Lots of customer complaints
Several PowWeb reviews on the internet cite some particularly concerning issues. Several customers brought up unethical practices. Many pointed out that PowWeb sneakily raised fees without notifying them first.
Many PowWeb customers have also reported issues regarding credit cards and cancellation. If a credit card expires and is not updated by the next billing cycle, your account can get terminated with no prior warning.
Apparently, unlike most other companies, PowWeb does not advise customers to update expired card information. So if you don't stay on top of your account information as a PowWeb customer, you could lose your account entirely.
A third issue that customers have had problems with is leaving PowWeb. All accounts are auto-renewed, no matter what your preferences are. If customers complain, they're offered an upgrade – which doesn't make much sense considering that they only have one plan option.
More expensive than it seems
For the features they offer, PowWeb can get expensive really fast. Currently, the advertised price of their plan is $3.88 per month. However, on the website, this price is labeled as a "sale," with the regular price listed as $11.95 per month.
For unlimited disk space and domains, even $11.95 per month doesn't seem too bad. But several competitors offer similar features for much lower regular pricing. Other hosting providers offer prices as low as $3 to $5 per month for a similar plan.
Though they have a money back guarantee, you'll have to pay a fee of $35 if you cancel after these 30 days. After the first 30 days, you must give at least a month's notice prior to closing your account. On top of it all, the money back guarantee only applies if you pay via credit card. No other methods will be reimbursed even if you cancel within the first 30 days.
You'll find limitations to PowWeb's services. The company does not offer migration and transfer services. Nor do they offer backup services, at least as far as a prospective customer can tell. If you go with PowWeb, you might want to do your own backups just in case.
PowWeb guarantees the vague measure of "excellent" uptime. Usually servers will be running at 99.9% uptime. That's just on par with competitors. But loading times tend to be slow, as many customers have reported.
Their control panel isn't like other control panel applications out there. Customers may have a difficult time navigating this new control panel, which is apparently very different from cPanel. Different is one thing, but user friendliness is another. For some customers, the vDeck control panel is less intuitive and user friendly than the standard cPanel.
Some people may not give much thought to aesthetic appeal. Others can be more discerning in their taste. If you visit www.powweb.com, the main page appears to have hardly changed since 1999. The layout and color scheme very much reminiscent of that era. Some may not wish to change their design and layout to fit the fashion of the times.
But most websites change their look every now and then. PowWeb's web design has been in need of a makeover for some time, and doesn't give a good impression of how top hosting sites may look and function under their purview.
This sense of datedness is not only limited to their website. The official PowWeb YouTube channel boasts only one video. With a pixelated picture and blocky font, this single video was cheaply, poorly produced. Realised in 2009, the video is also quite old. You can watch the video for yourself here:
One can't judge an entire company by a single video. But the lack of effort put into promoting themselves and updating their brand speaks volumes about their dedication to the cutting edge. Rather than keeping up with or even ahead of the times, PowWeb seems perfectly content to remain in 1999.
Some of these issues may be forgivable if PowWeb had stellar customer support. Unfortunately for the customer, they don't. Customer support is available 24 hours a day, but much of the team has been outsourced. So the knowledgeability of the support team is more difficult to vet.
Nor is the support staff itself particularly helpful or prompt with assistance. Many reviews cite complaints with customer support. Some customer support staff aren't even sufficiently knowledgeable to help customers.
If PowWeb customers only complained about customer support, this wouldn't necessarily be a signal of poor management. However, considering all the other issues customers have with PowWeb, the shortfalls of customer support don't seem so outrageous.


Our #1 Choice For Hosting Blogs
62% Off Exclusive Offer Applied at Checkout
Final verdict on our review of PowWeb
PowWeb's one plan, one price makes it stand out among other shared hosting providers. But that's about it. All the features and pricing structure pretty much come standard in similar plans. And after that first year, the price is increased almost four-fold. Then it doesn't look like such an attractive host provider after all.
On the other hand, hosts such as HostGator give you a lot more for your money. Their two cheapest plans stand on equal footing with PowWeb's one plan, and you get a 45-day money back guarantee. With several tiered plans, HostGator gives your site room to grow, so you won't have to change providers if your site gets too big.
Our PowWeb review final rating
PowWeb maintains a strong customer base and offers some attractive features to new customers. But for many customers, it seems their service isn't what it used to be. We award PowWeb 2.5 stars out of 5.