Last Updated on
You don't need to be one of the world's great explorers to learn how to start a travel blog that's successful. You simply need to be passionate about traveling and keen to share your experiences with the world. It's possible to get a blog up and running in less than a day, however before you start there are some key things to remember that will ensure you start on the road to success.
I have collated my top 10 tips which will cover everything you need to know about how to be a travel blogger. And you can follow my guide on how to get a blog up and running (below) when you are ready to get going.
Disclosure
As an independent review site, we get compensated if you purchase through the referral links or coupon codes on this page – at no additional cost to you.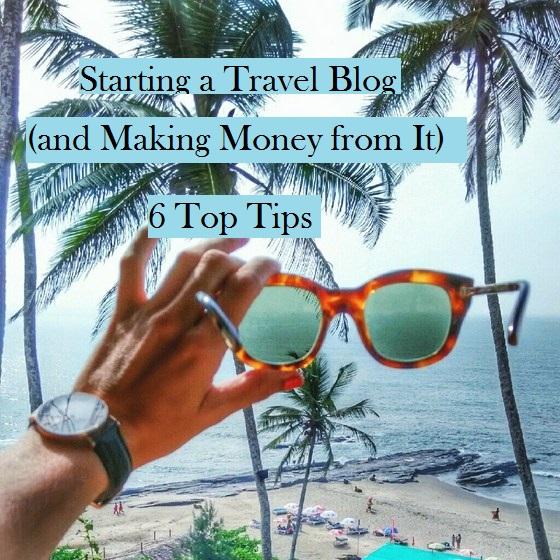 1. Start with your travel blog name
People will remember you and your blog with the title you choose, so don't underestimate the importance of a great name. This is one of the most important aspects of learning how to start a travel blog, but that said, coming up with a creative title doesn't need to be rocket science.
If your blog will have a particular theme, then including this in the title will help attract suitable readers. Also, consider the tone of voice of your blog and the type of readers you think it will appeal to.
A good way to get started is to create a mind map of all the different words you could associate with your blog. From this, expand your branches with all of the different synonyms and word combinations you can think of that could be used to create a catchy title.
2. Choose a blogging platform
Selecting the best travel blog platform is important – as you want your site to look professional and be easy to customize according to your needs and style. I recommend WordPress as a great option for travel bloggers due to its easy-to-use format, a wide range of different available themes and its insightful plug-in options.
WordPress plug-ins are a great way to improve the productivity of your blog by boosting your search engine results, growing your subscriber list and gaining valuable insight about your visitors. What's more, many of them are completely free! Take a look at this YouTube video explaining 7 of the top free WordPress plug-ins that you can use:
3. Review the competition to see how they do it
When considering how to start a travel blog you should take the time to review what your peers are doing and examine the content and writing style of some already successful bloggers. Those that have been doing it a long time will have learned some great tips and tricks to make their blogs more interesting and there's no harm in taking inspiration from the best.
You should also use this analysis to decide what you are going to do differently and how to make your blog stand out from the rest. Readers will appreciate honesty and originality, so don't be tempted to follow the crowd or mimic other blogs.
It goes without saying that one of the requisites for starting a travel blog is the ability to travel. That is, at least every once in a while. The good news is that you don't constantly need to be on the road. There are plenty of opportunities to write great content about planning trips and preparing for your next adventure, which will help your readers engage with you in your journey from start to finish.
One of my golden rules for those of you wanting to know how to make a travel blog into a long-term success is to schedule your content over the coming months. You might not have all your plans ironed out yet, but a rough idea of knowing where you are going and when will help you be prepared and ensure that your travels are well-documented.
Your schedule can be flexible and adjust to your arrangements but you don't want to end up with huge gaps between posts because you had no inspiration or forgot to update your readers.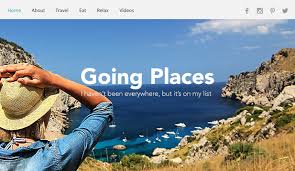 Reaching out to new readers and letting them know about your blog is one of the best ways to drive traffic to your website.
Instagram is a travel blogger's best friend and uploading interesting images from your travels or preparation, with a link to your blog, is a great start. Let friends and family know that you are starting a travel blog and encourage them to share your posts with their wider network.
Using SEO techniques and plug-ins such as the one featured in the above video are also a good way to organically grow your readership. Creating a weekly or monthly newsletter can help you let readers know when you have a new post online.
You're probably wondering how you can create a travel blog that generates income, perhaps in order to keep funding your travels. First and foremost, before you can start earning money you need to grow your followers and encourage them to subscribe to a newsletter. The more people that follow your activities online, the more likely companies may be to pay you to sponsor your posts for featured content.
Successfully using social media platforms such as Instagram and Twitter will help you with this by giving your blog further credibility in the eyes of potential sponsors. You can also include ads on your page that generate income in line with the number of readers that click through to the linked website, so the more visitors the better.
If you've got a real flair for writing and a great online following then travel hotspots around the world may even pay you to review certain destinations around the world and promote them to potential tourists. One couple in the 20s travel the world and earn six-figure salaries to blog about it. Keep working hard and the sky is the limit!
Above all else, starting a travel blog is about pursuing your passions and inspiring others to expand their horizons. When it comes to making it a success, the most important things to remember are:
Pick a memorable name
Choose a good host site
Make the most of plug-ins
Learn from the best but don't blend in
Schedule your posts
Shout it from the rooftops
Now that you have all the tools you need to get started I hope you enjoy blogging about your travels and inspiring others to do the same.


Our #1 Choice For Hosting Blogs
62% Off Exclusive Offer Applied at Checkout