Last Updated on
1997 marked the start of what would later turn out to be an unrivaled web hosting giant. Hari Ravichandranm, the founder of endurance international group (EIG), first called his business venture BizLand only to rename it Endurance later on, after emerging from the dot com crash of 2000. Opening just as the dotcom boom exploded, he carved out a niche for his company right from the onset.
As the CEO, his vision soon became clear – acquiring small upcoming web hosting companies under the banner of his company, funding them and refurbishing them if need be but letting them operate autonomously under their original name.
Disclosure
As an independent review site, we get compensated if you purchase through the referral links or coupon codes on this page – at no additional cost to you.
Right now, EIG is not just home to over sixty web hosting companies; it is home to over 2500 employees. That aside, it has a repertoire of the most popular web hosting providers. Some of the EIG hosting companies include HostGator, BlueHost, GoDaddy, iPage, FatCow, HostMonster Small Orange, just to mention but a few. Interestingly, their modus operandi in acquisitions is a silent takeover making it almost impossible to know which web hosting company is under the EIG umbrella.
Besides web hosting, EIG has spread out their services to other spaces such as tech solutions and creation of business apps. So having positioned themselves strategically in the market, they have prepared themselves to expand and grow the web hosting industry and probably take everything to a whole new level.
In this EIG web hosting review, we reveal a lot more that the majority haven't known yet about EIG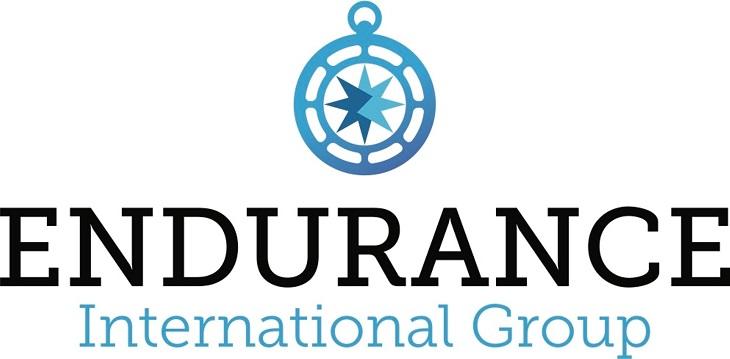 Endurance's acquisition of other companies has translated to the provision of more web hosting services, more variety, as well as more niche specific offerings right from web hosting to tech solutions to business solutions and so much more. Later on, you will learn about their top offerings.
So far, the company has roughly 4.2 million registered users worldwide and the number is growing exponentially. Additionally, it is listed on NASDAQ as EIGI, a publicly traded company, since 2013. With such achievements, you wouldn't have compelling reasons not to rely on EIG.
Although the company has suffered several major outages in the past that have heavily affected users and impacted its web hosting services, the mogul has always had a constant twitter presence that even during those times helped to explain the problem and kept users updated of their progress in resolving it.
For example, during the 2013 outage, HostGator's director of customer service, Joshua Martin, was on twitter answering users questions one on one and reassuring the public of EIG's continued commitment to offering outstanding web hosting service despite the setback.
For their wide range of web hosting services, pricing has been done to fit every business and other users and so you will definitely find a product matching your hosting needs.
Review of EIG: pros & cons
So far, EIG dominates the web hosting space and as you will see later on, they have a line-up of diverse web hosting solutions offered through their brands enough to fit all types of businesses and other users. Well, beyond that, they also have a range of other brands under their belt that specifically offer tech solutions for small to medium sized business.
Some of the services include SEO services (SEOGears), windows web hosting (Easy CGI), Design services (webzai), domain registration (Directi) and so many others.
Not forgetting to mention their business apps such as App Machine and Business On Tapp targeted at both small and medium-sized businesses
Most of the web hosts under the EIG umbrella have gone green. Endurance is committed to offsetting their carbon footprint. They have invested in huge wind farms in Texas which power both them and their subsidiaries. In addition, they have purchased wind energy credits for their green host companies as well as for themselves.
With subsidiaries like Hostgator running its servers on 130% of renewable wind energy, EIG is clearly set on the green energy path.
Most companies lay emphasis on the end user without much regard for the staff who run the processes. Endurance clearly has a strategy for employee retention. Keep the employee happy by facilitating a good work environment and balancing their work and life.
More important than the games and the free lunches and drinks is the concern shown for their employees' families, career growth and educational advancement. To learn more about their culture, watch the video below:
There's always a few things to enjoy when you work with a top brand such as EIG. It's not exactly known how many brands the company owns but the bottom line is they own dozens of brands including the very well-known HostPapa, BlueHost, Go Daddy and many others.
With a subscriber base worth over 4.5 million subscribers, there's every reason not to doubt their reputation as a solid web hosting provider.


Our #1 Choice For Hosting Blogs
62% Off Exclusive Offer Applied at Checkout
One of the greatest complaints plaguing EIG is the unreliability of its services. From major outages that plagued the company not too long ago to migrating servers which in turn causes deterioration of web host speed and functions. Some consumers are still reeling from the major outages of 2013 and 2014 which cost them a lot of money and took long to resolve. This caused panic and discontentment among the users considering these are two of the biggest and most popular web hosting brands under EIG.
Unreliable customer support
As one of the biggest web hosting companies in the world, customer support is expected to be a priority. Users of EIG's web hosting brands report less than flattering things about the customer support they receive from some of the web hosting companies. This includes long wait times on the phones, email support tickets that haven't been replied to for up to 3 to 7 days and lackluster, unknowledgeable responses from the staff.
Similar challenges on all web hosts
While having a myriad of web hosts is a great thing for the company (it means they never lose a customer), it also means that a client leaving an EIG web host is faced with the same issues wherever they migrate to because they will most likely end up on another EIG platform.
It is a well-known fact in the world of web hosting that you may escape one EIG web host only to fall into the hands of another. This is especially so because all the acquisitions of EIG's hosting companies remain silent takeovers.
Unfortunately, unknowing users will experience the same problems in reliability, speed and customer service on the new web hosting provider leaving the client in the same predicament.
Top offerings of Endurance International Group
Diverse web hosting services
Among the exceptional features of EIG is the variety it offers which is expected because, well, they host hundreds of brands offering a wide range of services. They offer something for everyone, from small businesses to corporate giants. This includes shared, VPS, dedicated, cloud and reseller hosting. And you are guaranteed to find what suits your budget, whether you want the most discounted packages or premium hosting products.
The myriad of web hosting services they offer through their company ensure every business or aspiring website owner has a place to launch its website.
Being as diverse as they are, EIG also performs pretty well when it comes to software aspects. In fact, the entire Endurance family could be termed as an open source family. Right from 2013, the company has been running a script library of their own called Mojo Marketplace which is similar to Softaculous or Fantastico.
One main reason for this is to allow the use of open-source software to non-developers. To add on to that, note that a huge portion of their brands is actually LAMP hosting companies utilizing CentOS. As if that's not enough for them, they have even gone ahead not to just fund but also participate in conferences covering open-source language.
With quite a number of the EIG best web hosting companies as green hosts, it is apparent the company is concerned about their carbon emissions. Studies have shown that 1390 pounds of the carbon dioxide released into the atmosphere yearly is done directly from web hosting company servers. It strikes a chord with users when they are reassured that their activities are not contributing to the deterioration of our world.
EIG's CEO Hari Ravichandran has seen his vision come to fruition. Out of the little he invested, he has made a giant web hosting dynasty, conquering as he goes. With such business acumen, it would be a shame to see all the great work achieved by EIG over the years turn to dust because of amendable issues like EIG hosting support, outages, and downtimes.
Truth is, as eig's hosting services have grown, so have those of a plethora of other companies that are not affiliated to it. Competition is just stiff and rife. As more businesses and individuals need web hosting services, the more companies sprout to fulfill that need. But thanks to brands such as HostPapa, Endurance has remained a force to reckon with in the web hosting space.
For those who may want to get the best of EIG web hosting, HostGator is your best bet. Expect a lot more from them in terms of web hosting that is sure to take your business to the next level.