Last Updated on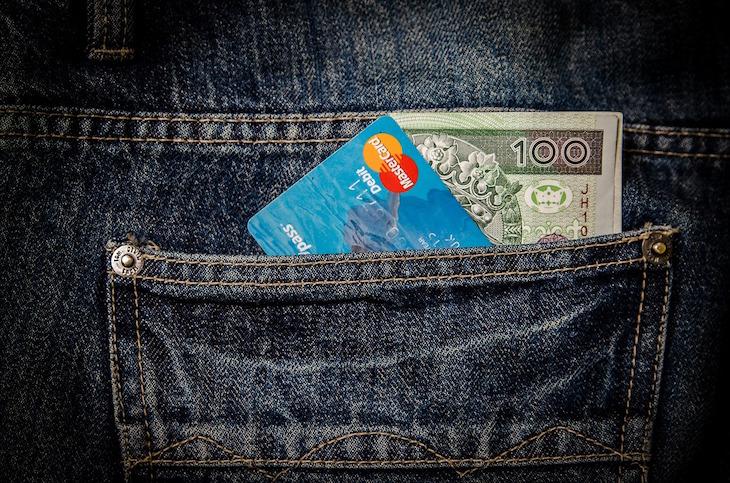 One of the first things that pop into your head when thinking about getting and building an online domain is – how much does a website cost to make? If you're thinking about starting a website or blog through WordPress, you'll have to account for how much work you'll do yourself and the rest of the work that you'll be outsourcing.
The price for hiring designers, developers or agencies to do the work for you is when prices can get high. But if you've decided to use free open-source software like WordPress, you can easily create a cost-effective website by putting in a little bit of work.
Disclosure
As an independent review site, we get compensated if you purchase through the referral links or coupon codes on this page – at no additional cost to you.
The majority of the costs of launching a website come from individual decisions made before the website is even up and running. These include web hosts, domain purchases, monthly and annual fees, outsourced development, in-house development and all the different features a website will have.
People put a lot of importance on the actual visible design of the website, the sort of look that a free website just won't give you. It's an important point when thinking about how much does it cost to make a website. But if you were to compare two sites side by side, with minimal visual distinction there is the possibility of drastic price differences.
Often templates have gotten so well designed they can be indistinguishable from something worked on by other professionals that cost thousands of dollars more.
The outside appearance of a site costing $5,000 could look similar to a website say, worth $10,000.
What this really means is that it is quite difficult to judge how much a website is by just looking at the exterior of the design. Let's liken the difference in price and quality with an analogy to cars.
A brand new Maserati GranTurismo is a beautiful car. This is a car that car enthusiasts will love and appreciate the exterior design. It is a high priced ranged vehicle that is also packing a lot under the hood.
Compare this to a lower-priced model that looks good on the outside as well, but is drastically underpriced compared to the higher end Maserati. What makes up the cost of the car and for that matter, the website isn't only the exterior design.
The abilities and features your websites have inside it are some of the ways it differentiates itself from the completion and leading it to a different price point.
Questions to ask yourself before the build
The process for determining the cost to build a website begins before any major decisions are even made. The point is to ask the right questions, and you'll figure out the answers are more nuanced and complicated than the simplistic question asked.
Just asking the broad question of what a website will cost doesn't take into account your business or individual purpose of the website, skills needed, along with effort and time you'll spend putting into the site. So instead ask the important more concise questions.
   What are you willing to spend your time and money on to make something worth it?
   Can you decide what should be focused on and what can be thrown to the side?
   Are you going to be hands-on or hands-off with the website?
   Do you have any prior experience or knowledge about what you're doing?
   What types of features do you need?
   How important are control over the user interface and user interaction with you?
   If you're going to outsource work, how much will it be?
These are just some of the many questions you can ask yourself while contemplating creating a new website.  We'll look into broad pricing frameworks and resources later. What is more important first is figuring out all the elements that go into the creation of a website.
The value of a designer or group of developers goes much deeper than just the surface aspects of a website. Their individual technical skills, experience, and knowledge can help you out in the long run of creating a website.
You want to avoid any technical or financial roadblocks along the way for your creation and delegate how much time and effort you're willing to commit to your website building endeavor.
Budgeting the cost to build a website
Depending on whether you're a small business owner, organization or just lone wolf creating a website, your needs and skills will vary widely. The cost of building a website will come down to four different resources.
We'll look into how these break down into potential costs or advantages and how they are interconnected and having one more resource than the other can benefit the development of a website. These resources can be split into money, time, technical expertise, and development skills.
Our first resource we are going to look at is money.  If you have a lot of it to spend then, that actually trumps a lot of the other resources. Your time can be freed to research the best designers and developers, templates and platforms.
It will go hand in hand, but if you also have the time, you'll be able to research the different benefits offered to you by varying services. Time is a valuable resource to have, even more so than money at the time.
The reason being is because for one it allows you to make more money, it gives you the luxury of learning and increasing your knowledge. Which in turn will then save you money because you know how to develop (code, design, etc.) and also have the technical expertise behind the inner workings of a website.
Lacking technical or development skills will be hard to compensate for if you don't have the time to learn or money to outsource for.  If you have these skills, it's just a matter of time of you putting them into action and creating something great.
Determining lack of resources
As money is the most important aspect to many, as it is the end goal and means to get stuff done, it is also the most flexible resource. People will fixate on exactly how much the website is without taking into account the other resources they'll be needing or outsourcing.
In regards to time, it is always there and can either be delegated through scheduling if you're not busy and have the time, or you're too busy with something else and don't have it.
If you know how to develop and have an understanding of technical aspects, then that is always there. If you don't, well you don't and either need to acquire the skillset or hire someone else to do it for you.
Our reasons for spending money vary on the fact that what we feel is worth something will get our money. How many times do people spend on frivolous things they don't need and can't afford?
If there is inherent value in an item or service, a consumer will justify making that purchase even if it is well above their means. It could have something to do with lifestyle choices or just mere convenience. The same principles in purchasing things in everyday life can be applied to web development.
Developments phases & resources costs
Here are some of the basics of website development phases and the correlating resources that are needed to complete and make them a reality.
   Basic Start: Website Setup
   Choosing and Learning a Website Builder
   Setting up the Layout
   Creating Content
   Website Maintenance
In each area, you must have the necessary resources to get something done. Let's look at each individual development phase.
If you lack the necessary technical or development skills in any of these phases you must find a website building software. These are made for both non-technically skilled people and the highly technical.
If you're looking at something like WordPress or SquareSpace as an example, they are quite user-friendly. Also, there is a rich community of developers who can add to these websites building software.
There are a few different methods you can go about creation. You can gather up all the materials by yourself and do it all from start to finish. This is assuming that you have the time and potential willingness to learn how to develop and understand technical aspects.
Another method would be to use a kind of service, but not one that is going to do it all for you. This would require a bit of money, as you'll be buying templates, possible support systems and the occasional technical help for yourself.
Our last method would be to get all of the work outsourced and done for you. Here, you have a vast quantity of money as a resource and can get things done. We can further break down these three different methods and the specifics involved in each of them.
We'll use WordPress as our base example, as it is the most popular content management system.
Building your website from scratch is a practice that really no longer exists. Unless you're a large corporation that needs a specific set of guidelines, it's not going to happen. Even then it is quite rare. You'll most likely be starting from a base template then going from there with our first do it yourself method.
If you're going to create the website using WordPress, but you may end up buying outside plugins, add-ons and other specialties from designers and developers. Throughout your time you may need to hire someone to integrate something or go into the internals to change something.
The final route of complete outsourcing will require a commitment in the future as well. These developers and future tinkerers with the website will need to be paid to change anything. If this isn't an issue, then it can be less of a hassle for you as the owner.
Instead of being in the role of the worker on the site, the role has been delegated into more of an overseer or creator mode.
How much does it cost to develop websites realistically?
The basic costs of building a website go past the initial stages of design and development. Future costs also relate back to the decisions made in the first place, looking back on our methods and what resources you can allocate towards creation.
There are going to be a lot of ongoing costs throughout the lifetime of a website. Let's split the initial costs into one phase and the following ongoing costs into the second ongoing phase. There are some basic guideline costs of what you'll be spending.
The first initial phase has been mostly covered. A minimum of $100 – $200 will get you started with all hosting, domain and email services for your website. There are multiple hosting sites that include, GoDaddy, BlueHost, HostGator, just to name a few. Here's a quick video from GoDaddy answering the question – how much does a website cost?
On average you should be able to spend a minimum of $100 a month to run the website. If your business is not at this spending capability, then you might want to think about maintaining and creating a drag and drop website.
Managing the website is where you can run into some other major costs. As talked about earlier, the amount of control you retain will result in how much you have to pay others.
If the solution to the website has been complete outsourcing then, you'll either have to keep paying the same people or hiring new developers to tweak and change things later. It's often recommended that during this time, you take the time to at least learn a few facets of the website. Your developer can be a key teacher here.
You'll also be in the position where you'll have to wait if you haven't hired somebody full time to get the work done. If it's just a small tweak and you have the technical know-how to do so, it can get done.
But there are some common pitfalls that may occur when using a customized WordPress template or other content management system. Throughout the months you may run into types of these problems.
Some WordPress plugins will conflict with the fundamental part of your design. If you decide to download a new plugin, it may not be compatible with other aspects of the website. If this happens, then you'll have to call in and hire a developer to fix and integrate these two different areas.
Mixing and matching different designs and features will, of course, lead you to compromise and needing outsourced development to fix them. There are times that a content management system becomes difficult to deal with rather than a system coded from some other resource.
For example, if you were to want a banner at the top of the page, you might need to put in a certain plugin or snippet of code that won't mesh well with what's already there.  The question you'll have to ask yourself is how much control do you want over editing the website.
This can be the difference between outsourced paid contractors or spending a little time doing the fixes yourself.
Necessary features
There are certain amounts of features you'll need right away and others that you can do without until later. When you're first starting out, cool your jets and only get the necessities.
It can be great to innovate, but you'll never be too late to add new features. Added features bring more complexities, which can cost you more time and more money. Stick with the basics for now.
Design complexities won't mean anything to the business if the fundamental parts aren't working. This way you can focus on that, even if your website is lacking it has to be a viable resource to increase your business.
In other words, cut out anything too overtly complex that doesn't assist your bottom line. Adding in a superfluous feature may help eventually, but not in the burgeoning phases of a website.  After all, you can always upgrade later.
At some point or another, you'll have to upgrade your website, and with that overtime knowledge you developed, you'll see what your visitors on your website need. Building a basic working model of your website that is easily scalable will save you time and money in the long run with the flexibility to adapt.
How much does it cost to create a website in administrative terms?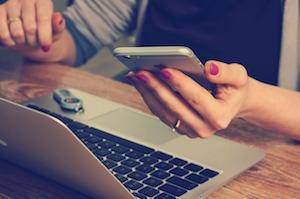 The operations of a website prove to be quite a challenge in themselves. You have to deal with the hosting account, webmail, content management system account, and all the other add-ons and additional profiles that come with those.
Managing all of these different aspects of the website is up to you. Using a drag and drop method can be helpful if all of this seems too out of your league or timeframe. This is a personal preference that can be delegated to others or kept in your own skillset.
Now let's look at some basic hard facts of numbers in the cost of a website. These can change and as you may now know, are dependent on multiple factors that change with each prospective one.
A drag & drop builder could cost a few hundred dollars, anywhere from $100 to $400. It's a method that uses a content management system and is done almost entirely through you. Customizable features are limited, but you've saved time and money.
WordPress on an individual basis without too much outside development help could run you in the similar price range from $100 to $500. Using the same content management system and hiring a full development team is when things get expensive.
You could end up spending a minimum of $1000 to $10,000+ on a full-length development and design team in creating a website. Remember that these are the fundamental prices behind the different methods of creation.
We can break these prices down even further.
If you're going to be hiring someone to help you along the way of development and making tweaks and changes, the price can range anywhere from $30 to $100 an hour. This would be just with WordPress developers. A great developer will, of course, be on the higher spectrum of that price point.
You'll have to have some knowledge as to whether or not a developer is that knowledgeable and worth their price. If they take too long and the code has to be redone over and over again, they're most likely not worth it.
Even a non-technical person will be able to see someone who is inept and not worth their time or money.  For the most part, generally developers at the higher fee rate are more capable than most. They wouldn't be able to charge that much and still be viable if they didn't have some skillset behind them.
Always exercise caution and judgment when making a deciding factor on whom to hire.  Different full-length developers will have different starting prices that can are in those various price range points.
It is important to realize that even these baseline estimates, say for the full development of $3,000 that there will be preceding costs after this price. So it would be disingenuous to say that a website will only cost $3,000.
If that were to be the basic price, after say $200 in hosting and domain fees, you'd have the start of a website with that money. Maybe there would be an e-commerce aspect to it or other interactive features. So you'd be able to say you started a website for around $3500.
But over time that number grows or can stay relatively the same, as it is dependent on the factors listed earlier and the line of thinking behind every major development thought.
So, how much should a website cost to build?
It is challenging to pinpoint each price point as budgets can often be overrun throughout the time of development. Overall, the price is lower when done by you, but may cause future costs down the line and take more time.
Delegating the creation and development of outside sources is your most costly affair, but can help in creating a uniformed system. If you take all of these factors into account, you can determine your final cost.


Our #1 Choice For Hosting Blogs
62% Off Exclusive Offer Applied at Checkout