Last Updated on
Have you ever thought about creating a website only to abandon the idea once you started looking into the details? If so, you're definitely not alone! Many people feel completely overwhelmed by all the technical details involved in creating and hosting their own website, but today we'll show you how to host a website for free with minimal fuss.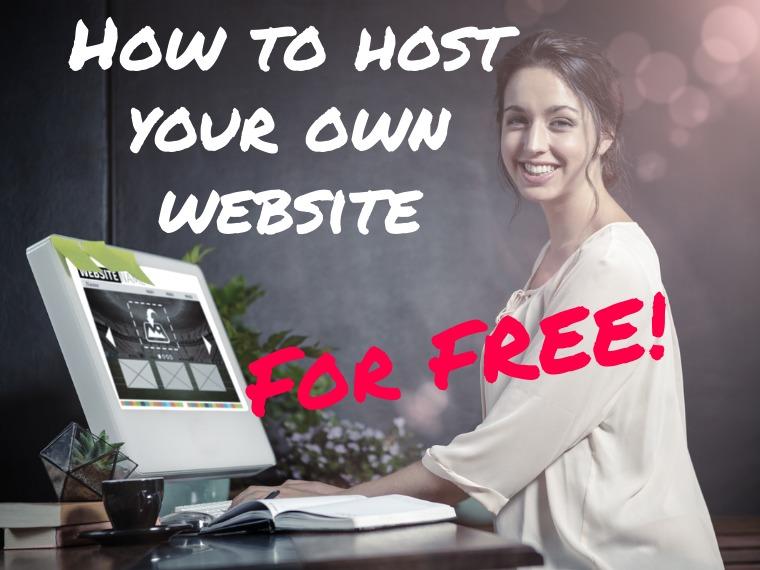 If you don't know much about web hosting, finding the right hosting provider can be really confusing. How will you know what features to look for in a hosting service? How much should you expect to pay? Where do you even start? Make Sure you keep reading to find out!
Disclosure
As an independent review site, we get compensated if you purchase through the referral links or coupon codes on this page – at no additional cost to you.
Well, if you're looking for info about how to host your website for free, I have good news and better news. The good news is that there are plenty of high-quality hosting options out there which are absolutely free!
Even better, I'm going to teach you everything you need to know about how to make your own website for free and then offer you some great recommendations on where to do it.
Let's get started!
Creating a website is really only the first step in getting online. You'll also need to host the site. Web hosting is when a person (or a company) rents space on a server. These are computers which store your content while also assigning your site a unique Internet Protocol address.
Think of a server as an apartment building. Your website is an apartment in that building. The IP address for your site is unique but also based on the server. This is similar to how the entire apartment building has a certain street address, and the individual addresses of each apartment inside are then based on off of that address.
Interested in learning more? Check out this video from GoDaddy titled "What is Web Hosting?"
The two types of free hosting
You can find plenty of options to pay for web hosting. But most individuals and small businesses don't really need to buy web hosting. There are plenty of free options which will provide excellent hosting services.
How to host a free website:
Set up hosting yourself (DIY method)
Use a third-party hosting provider which offers website hosting free
And your next question is probably…
How can we host a website for free using the DIY method?
Hosting a free site on your own computer requires some tech know-how and a little bit of luck. I say luck because your internet service provider has to allow web hosting – and many don't. You'll need to call your ISP or visit their website to find out if home web hosting is allowed.
If so, then you're ready for the next steps:
Identify your IP address
Open your existing wireless network
Find your Internet Protocol
Input your IP address
Install database management software (Wampserver is a popular choice)
To be clear, this process is usually only recommended for people with a fair amount of computer knowledge so if that isn't you it's probably best to just start looking into the cost of a website instead.
Many people ask me "how do I host my website for free even if I don't know a lot about internet stuff?" The answer is to use a third-party hosting service.
How to host a website for free using a third party
If you're asking yourself "Where can I host my website for free?" then here's what you're looking for.
Third Party Hosting is usually a lot easier than setting up hosting yourself. Third party hosting platforms are often designed for people who don't know (and don't necessarily want to know) a bunch of technical details. Plus, specific problems can usually be handled directly by qualified support staff.
However, there are also some downsides to free hosting platforms. Your site might have unwanted ads. Storage capacity and design choices can also be limited.
Generally, however, free hosting will work well for personal and small-to-medium sized sites. Here are some popular choices you'll likely want to consider:
This is one of the most popular platforms for building a website. But they offer more than website creation services. You can also host your site on WordPress, too!
The big advantage here is you can build and host your site using the same platform. This can dramatically cut down on the learning curve.
You get 3GB of free storage along with unlimited monthly bandwidth and no limit on file size. If you want a custom domain, unique design and greater storage capacity, you'll likely have to purchase additional services.
Like WordPress, Weebly also offers both website building and hosting. While they're not quite as popular as WordPress, they're still very well known. Their polished, modern templates are usually highly regarded.
Their free hosting has a 500 MB storage limit and a 10 MB file size limit. They offer unlimited bandwidth.
Domain names are limited to subdomains of Weebly.com. Also, they have no free email service. Sites hosted on Weebly don't have ads from outside parties, but they do place their logo in the corner of your site.
If you're running a virtual store, you can upgrade to Weebly's e-commerce plan for just $8 a month. Obviously, this defeats the purpose of free hosting – but this is still a very low-priced way to get an e-store online with ease.
Looking for something a little more familiar? Google offers its own web page creation tool. Google Sites is part of the G Suite platform, and while Google Sites is designed more for a site meant to be accessed by a team, the basic site building and hosting features will work for a small website dedicated to whatever topic you like.
They offer 100 MB of free storage. Their bandwidth limit is one GB a day with a file size limit of 20 MB.
How to make your own website for free: our conclusion
So hopefully by now, you're not asking yourself "Where can I host a website for free?", you are considering which of the above options is right for you.
Whether your goal is to create a business or you simply want to showcase a personal project, while you learn how to make your own website for free you'll likely want to keep costs down when creating and hosting your website at first.
If you're an experienced internet user, or just have a willingness to learn, you might be able to host your site yourself.
If that's not an option, you'll want to find a third party host which offers free services. While there will always be extra features to purchase, you can usually get the basics – and often much more – without spending a dime.
All that said, if you intend to make money from your website, or rank it well for search terms on Google then free sites really just don't work so hosting is your best option.
If that's the case, then here is the host we recommend, and they are also giving our readers a special deal right now so take a look if it's a fit for you.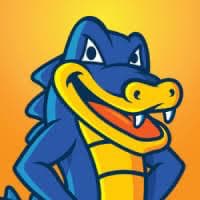 Our #1 web hosting pick:
Get top rated hosting for as little as
$2.64 per Month