Last Updated on


Our #1 Choice For Hosting Blogs
62% Off Exclusive Offer Applied at Checkout
Disclosure
As an independent review site, we get compensated if you purchase through the referral links or coupon codes on this page – at no additional cost to you.
Sell Your Website With No Broker Fees
If you want to sell your website or you have created a website and just want to see how much your website is worth, we recommend talking to Kingmakers. Most brokers will charge you 10% or more to sell your business, Kingmakers doesn't charge any fees so you can keep 100% of your proceeds!
You got into blogging or running a website because you were passionate about a topic or found it to be an easy and quick way to make money.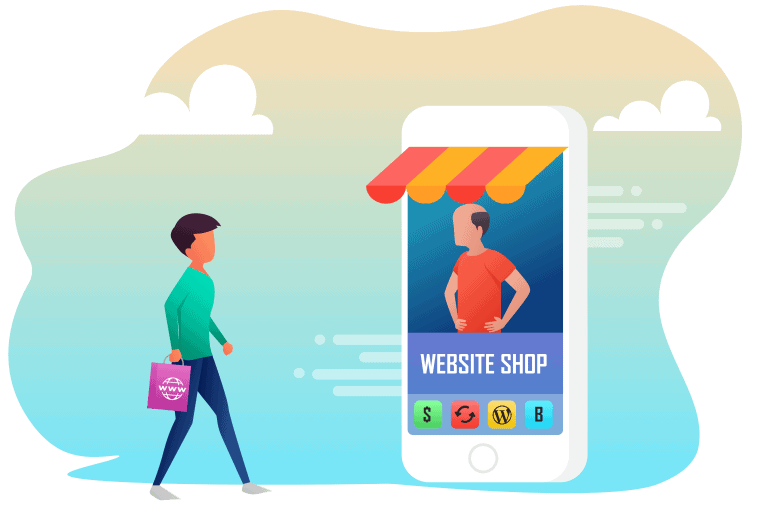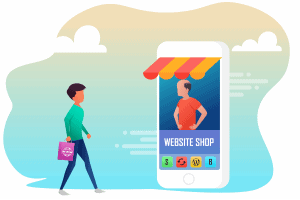 Now that your website has had some initial success, you may be thinking, "I want to sell my website." Maybe you've realized your site is a cash cow and you want to cash out.
Whatever your reason for wanting to sell a website, it is possible, and it can be very lucrative. But you need to make sure you've taken the time to fully optimize your site and that you're putting its best foot forward.
If you have websites for sale, in this complete guide on how to sell your website we will give you all the tips you need to get your website ready for selling.
Let's dive in.
Maximize Your Message Before You Sell Your Website
Creating an optimized, ready-to-sell website involves more than just slapping up a few ads, linking to a few affiliate networks, and hoping for the best. Before you start thinking, "I'd like to sell my website," you need to think, "How can my website make money?"
Before you can sell your website, you need to make it a dream site. That means you need to figure out how to increase conversions to increase the profitability of the site. A buyer might be interested in purchasing a website that's not fully optimized or that isn't living up to its full earning potential. But you as the seller aren't going to get the best deal.
Optimizing your website involves more than getting the affiliate messaging and ad networks right. You want to start with tweaking your site's message and getting it just right.
Why? According to Neil Patel, even the smallest of tweaks to a site's messaging can lead to a 27.3% increase in conversions.
Step one is to know for certain what your website is about. It seems obvious, but many website owners or bloggers don't have a clear concept for their sites.
Worse, they expect that visitors to their sites will just "get it," without having the basic idea explained to them. If a visitor can't figure out what your site is about pretty much right away, your site is going to have a high bounce rate. And a high bounce rate is going to lower the value of your website when you try to sell it.
You don't have to spend a fortune building your website. But you should put the time and effort into it to figure out what's going to bring people in, engage them, and increase the value of your site when it's time to sell.
Don't Build a Bland, Generic Website
There are a lot of dullsville, bland websites out there. These websites seem to multiply like bunnies because they don't take much effort to build. The thing is, they are so uninteresting that no one's going to pay a lot for them.
An article in Time titled "What You Think You Know About the Web Is Wrong" encourages you to think beyond the clicks when creating your website. There might be plenty of people out there looking for advice on a certain subject, like hairstyles for prom. A user might click on boring content, like "Best Hairstyles for Prom."
But odds are, that user isn't going to be engaged with the content if it's not actually valuable. Tell your readers what makes those styles best for prom (they're easy to do, they last for hours, they are unique and more exciting than your basic updo). Most importantly, show, don't tell.
Think of selling your website like you would sell a house. Sure, there might be some website flippers out there who want a cheap site they can fix up and flip. But most buyers want a turn-key, move-in ready site that's already got stellar content and a reliable, repeat customer or audience base.
A Few More Features of a Great Website
Your website has got a clear message. It's not bland. People don't skip town the second the page loads.
What else can you do to boost its value before selling your website? As it turns out, a lot. The best, most valuable websites often have the following features:
Responsive Design: Not everyone is going to look at your website on a desktop monitor or laptop screen. In fact, more and more people look at sites on mobile devices. A responsive design, which automatically adjusts to the size of the screen, is a must-have.
Clutter-Free Layout: The rise in mobile users also means a minimal, clutter-free design is even more important these days. A website that is clean and easy to navigate is going to keep visitors for longer than a visually crowded and messy site.
User-Friendly Design: The best websites keep the needs of the user in mind. No one is going to want to visit your site, let alone buy it for a good price if it's hard to navigate.
Videos: Video is expected to make more than 80% of web traffic in 2019. A website that includes some form of video content is more appealing to users and buyers.
Visuals: Video aside, high-quality images bring people in and makes a website more usable.
Calls-to-Action: Just as you need to tell people why your site exists, you also need to clearly tell them what to do on the site, and why.
Go Mobile Before Your Sell Your Website
It's particularly important that your website appeals to mobile users since they make up the majority of website visitors. 74% of all time spent on digital media is now spent by people using some type of mobile device.
A video from Google Small Business explains exactly what your mobile website needs to appeal to mobile users. A good rule to follow is the "KISS" rule, or "Keep It Simple, Stupid."
Although some images are good, skip the flashy graphics (and Flash). Put the most important information right at people's fingertips to keep them from clicking away.
Show Me the Money Before You Sell a Website Online
"I want to sell my website business because it doesn't generate money." Ever heard this statement?
Well, selling such a website might not favor you after all since logically speaking, people wish to invest in viable businesses and not burdensome ones.
Having active, regular visitors is just one piece of the website puzzle. You also need to find the best way to monetize those visitors which could be anything from affiliate income to adding a shopping cart to your website for items you sell. You can't sell your website if it's not pulling in a profit. You can't sell your website for much money if it's not bringing in any money.
Let's look at a few ways you can monetize your website before you put it up for sale.
1. (Google) Ads
One of the first things people do to monetize their sites is to put up ads. Some advertising options are more lucrative than others. For example, Google Adsense is probably the biggest name in web advertising. It's easy to set up and use.
But it's not always the most lucrative option, depending on your traffic and how likely visitors are to click on ads. Millions of people have ad blocking software installed these days, which can affect your site's profits. It has been reported that adblockers will lead to a $35 billion drop in revenue, globally, by 2020, for example.
2. Direct Ad Space
A better way to optimize your site's profits might be to sell ad space directly to companies. The companies who advertise on your site are likely to be connected to the site's message. Plus, they are paying upfront for the ad space, so you don't have to hope and pray for clicks.
Selling ads directly takes a bit more effort than setting up your AdSense account. You need to prove to the companies you're targeting that your website is a worthwhile partner for them.
3. Affiliate Marketing
Affiliate marketing is another common way to make money from your site. Some people set up review websites that let them earn a commission on any sales made from products they've reviewed.
Amazon has one of the biggest affiliate marketing programs out there. It offers commissions starting at 4% of the value of any sales made. The commission value increases the more you sell.
RewardStyle is another popular affiliate network for websites that focus on fashion and lifestyle topics. More than 4,000 retailers work with the network, so it is likely you will find a brand you want to partner with through RewardStyle.
Testing, Testing Before Selling Websites Online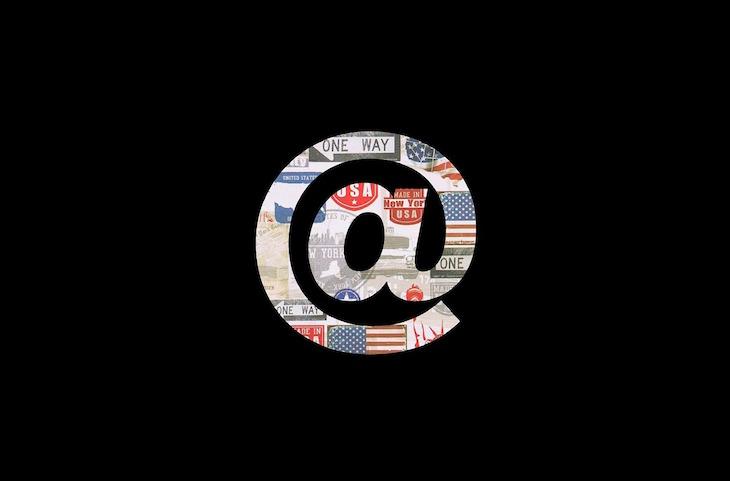 No matter how you monetize your site, testing it to make sure those methods are bringing in the most possible profit is essential. You don't want to miss out on the chance to get a higher offer from a buyer.
Split testing is one of the most popular ways to test a website's performance and profitability. When you run a split test, half of your audience gets one version of your website, the other half gets the other version.
At the end of the test, you can see which option brought in the most revenue and run with that option. For example, you might test one version of your site with a particular call to action to purchase a product. The second version might have a different, more direct call to action.
If the second version has a higher conversion rate, you've just found a way to easily increase your site's profits.
Here are just a few things you can test on your site to find out which is most profitable:
Ad placement: Do ads in the right corner get more attention than ads at the bottom of the page?
Headlines: Some headlines are better than others. Which ones keep your visitors around and get them to act?
Call to Action: Are people following through on Call to Action A, but not Call to Action B?
Social Shares: Does sharing on Twitter increase traffic more than sharing on Facebook?
Lead Capture: Do more people sign up for your email list if you use a pop-up?
Ads vs. Affiliate Marketing: It could be that one monetization method brings in more revenue than another.
What Not to Do When Selling Websites Online
Now that you know the basic things that make a website more valuable and worth purchasing to buyers, it's time to look at what not to do before or when you're trying to sell your website.
First, you want to avoid any over-the-top, unrealistic information. Is your website really the "best?" Are you really the next Facebook or Twitter? If so, you need to be ready to back that up with facts and figures.
Most importantly, those facts and figures need to be real and to have some actual meaning. Although your site's content and quality do matter to potential website buyers, those can all be changed easily. What they are looking for is how much revenue the site brings in.
Don't think short term if you want to sell your website. The most profitable sites are those that focus on an evergreen topic. A website devoted to a trending fad might earn some money right away, but it won't keep earning money once that trend has passed.
It's also important to wait for your company to have some value and earnings before you list it for sale. Buyers want proven results. They want to see that the monetization efforts you've made actually bring in the big bucks.
How to Sell Your Website: Figuring Out Its Worth
A key part of figuring out how to sell a website is figuring out to price it. Like in real estate, there's a sweet spot when it comes to pricing. If you set your site's price too high, buyers will stay away.
Set the price too low and you're more likely to get a sale. But you'll miss out on the actual value of your site. You don't want to put in the effort to optimize your site's worth only to sell it for a bargain-basement price.
How do you price a website? You need to look at its actual profits and its potential to keep earning profits going forward. The price of your website shouldn't be based on what you pay for hosting and the domain name, but on what the site gives to its new owner.
Most website sells for anywhere from six to 10 times their profit each month. If your site brings in a monthly profit of $1,000, you can expect to sell it for $6,000 to $10,000.
A site that has a particularly big potential for long term growth can fetch a higher price. A website that looks like a safe bet to a buyer can also go for a higher amount than a site that has a higher risk of not earning additional profits.
If you aren't sure how to value your website, a value calculator can give you a good estimate. Many calculators look at website traffic, potential and actual revenue, and website ranking to assign a price tag to a site.
What to Give Buyers When You Sell a Website Online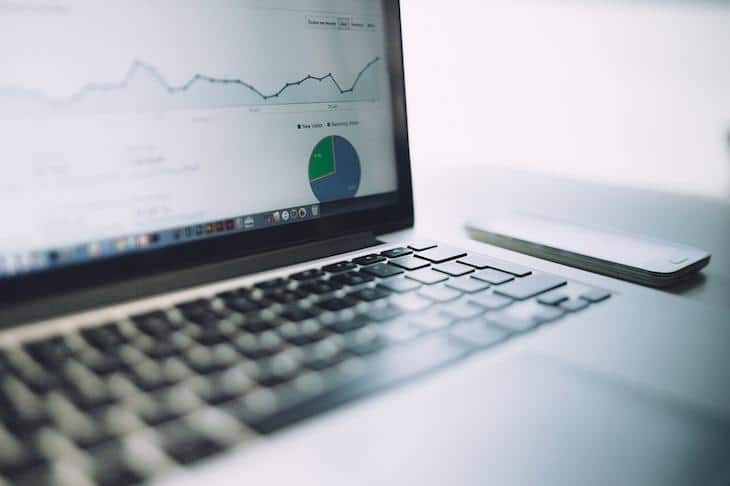 One way to get a buyer to pay top dollar for your website is to give them plenty of documentation and proof of its value.  Show reports from your affiliate networks, revenue from advertising and details of any other source of income.
Buyers are also going to want to see details of your website's traffic. Provide information on the number of unique visitors your site gets, the monthly pageviews, and where your traffic comes from. Google Analytics is a useful tool for compiling that data.
Things can get tricky if you're offering the social media accounts connected with your website. While you can transfer your account over to another person, it's against the terms of service of Facebook and Twitter to do that. Include any social media account with your sale, but don't charge an additional fee for those accounts.
Look at What Others are Doing Before You Sell Your Website
In real estate, how much similar homes in the area sell for influences what you can get for your house. That's also true when selling a website.
It helps to know what the competition is doing before you put your website up for sale. Look around website sales sites, such as Flippa to see what's on offer. Pay particular attention to sites that are similar to yours.
Look at the value of the sites and at the information included in the listings. Most likely, the more details the website included in the listing, the better the price it got or the more quickly it sold.
Imitation isn't just the sincerest form of flattery. It can also help you get the highest price for your site and can help you have the quickest sale.
Selling Your Website: Find Your Audience
Your website's listing and pitch should be targeted at the type of buyer you expect to invest in it. Just as you wouldn't try to sell a billionaire a tiny shack, you shouldn't try to sell a slow-growing website to an investor who is looking to make a quick profit.
Creating a persona can help you tailor your listing to your prospective audience. Know what your buyer is looking for and why he or she is buying.
For example, you might target your website sale to a strategic buyer, someone who's looking purchase your site because it will improve his or her own business' value.
Another potential buyer might be a hobbyist. This person isn't looking to make a lot of money from the site, but wants a bit of extra income. Odds are, you won't get the best price from a hobbyist, compared to a strategic buyer. You'll want to focus on the websites value and ease-of-use to get the best price from a hobbyist.
The investor or entrepreneur is the online version of the house flipper. They buy low and sell high. Unless your goal is to unload your website quickly and for a small (if any) profit, you want to avoid this type of buyer.
Where to Sell Your Website Online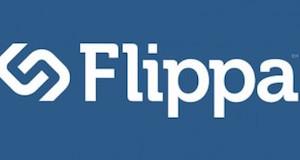 Where can you sell a website online? You have a few options.
Flippa is the eBay of website auctions and sales. A lot of big-name websites have been sold on Flippa.
One example is FaceMash, the predecessor to Facebook. It sold on Flippa for $30,000 in 2010. After becoming a viral sensation, the website SendYourEnemiesGlitter sold on Flippa for $85,000 in 2015.
Since Flippa is an auction site, you might end up getting more for your website than expected or you might end up earning less than you hoped. One of the benefits of using the site is that it offers an escrow service.
A buyer puts the funds into escrow before you hand over the details of your site. The escrow protects you from a non-paying buyer. After the money is in escrow and you've fully transferred all your website's assets, it typically takes a few days before the money is released into your bank account.
Flippa isn't the only website selling site. Your other options include We Sell Your Site, which is actually a website brokerage. The company handles the details of selling your website for you but does so for a cost.
A few forums also have channels dedicated to website sales. DigitalPoint offers a subforum where sellers can list the details of their sites and the price. The more information you can provide on a forum post about your website, the more likely you will be to get a sale.
Selling to Your Network
Another option if you want to sell a website is to contact people you already know. Someone who works in the industry your website targets or who advertises on your site already might be interested in purchasing it.
If you're not getting much traction on auction sites, it can help to shop your site around to professional and personal contacts instead. Selling directly to someone in your network can help you avoid the fees and hassles of using forums or auction sites entirely.
If you build it, and it makes money, someone is going to want to buy your website. Before you start the selling process, focus on making your site as profitable and user-friendly as possible. Don't take shortcuts when selling, as you want to get the best price you can.


Our #1 Choice For Hosting Blogs
62% Off Exclusive Offer Applied at Checkout