Last Updated on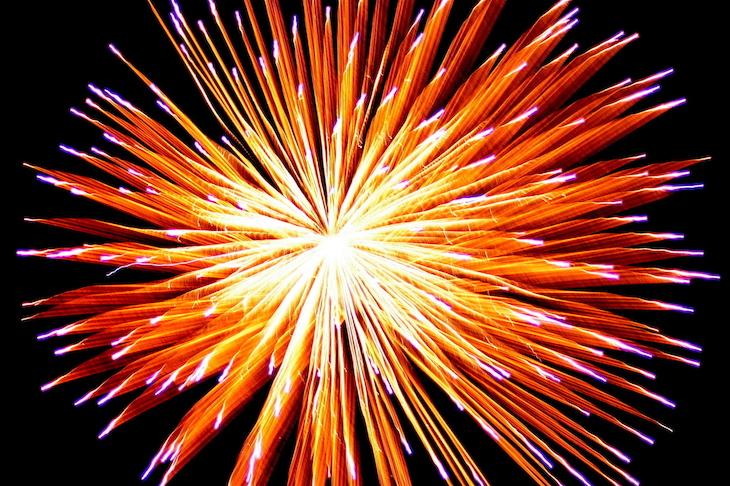 Let's talk about how to launch a website. Once you have your idea set, you have to take on the task of bringing the site into existence. In the past, this meant hiring a web designer. Nowadays, with new web building tech, you can handle much of the task of making a website yourself.
That's provided you're willing to put in some time to learn a few things outside your comfort zone, and you have a few dollars spare to cover website costs. There's a lot to cover, but it's manageable if you follow a few simple steps. What you decide to use will depend on the specifics of what you are trying to accomplish. You'll need to know the different methods available, though, so let's jump in.
Disclosure
As an independent review site, we get compensated if you purchase through the referral links or coupon codes on this page – at no additional cost to you.
Launch your website with free website builders
You've no doubt seen "free" outlets that offer templates and promise to build you a site in minutes. These are sites like Wix.com, Jimdo, Shopify, and the like.
Many of these sites feature drag-and-drop friendliness, selling potential clients on the fact that they are easy to use. Professionals, though, have diverging opinions on whether or not free website builders are worthwhile.
Advantages of free website builders
Some believe that these Website Builders have their place. To these professionals, the purported speed and ease of these platforms make them ideal for newcomers.
No coding
The number one advantage is that they require no coding for you to employ. Website Builders integrate scripts, HTML, and other coding into their systems.
If you aren't tech-savvy, you can avoid the drama of trying to fumble around with programming. Even if you do know about programming languages, you can save time by avoiding the need to test code.
Easy templates
Another significant advantage of Website Builders is the ability to use templates. You can bypass the need for the graphic design phase and get straight to a decent looking page.
You can quickly input elements like photographs and charts. You can compare different visual styles to see what you prefer. You can even rapidly switch between styles after you've selected one. Again, no need to change the code every time you want to alter things.
Surefire compatibility
Website Builders are simple to use, and most will ensure that users can view your site across devices. Whether they opt to use their computer, phone, or tablet, users will all have a good user experience checking out your content.
Disadvantages of free website builders
Many professionals, on the other hand, believe that Website Builders are more trouble than they are worth. They'll often cite how Website Builders aren't as "free" as they purport to be.
Subscription plans
The introductory packages for these services may still charge an upfront fee. Most of them will also display their branding and ads on your site. You don't benefit from the ads they use to monetize your website, and they obstruct the look of your pages.
The "free" versions of Website Builders will saddle you with their subdomain name. This in itself has numerous drawbacks.
The lack of personal ownership of the site appears unprofessional. When a potential client sees "yourname.someotherguy.com" their immediate reaction will likely be negative. You have a site, but it isn't your site.
Additionally, this basic service will lack SEO (Search Engine Optimization) support. Your page is less likely to show up high in search results, and your traffic will suffer as a result.
If you decide you want to upgrade to one of the premium plans to nix the ads, you will have to pay a subscription. The subscription plans will then vary in price depending on how much freedom you want.
Even with middle-of-the-road packages, though, you'll still pay around $14/month. This works out to $168/year, plus domain renewal fees. Renewal fees may cost an additional $50/year or more, bringing your total to $218/year.
That might sound affordable to some, but is it a good deal?
Hosting ten sites through a shared service like NameCheap.com costs about $19.88/year, plus a renewal fee. NameCheap's renewal fee for their Professional Package is $78.88/year. There will also be a starting cost to purchase your domain, which is $10.69 for ".com" sites.
In spite of all that, you'll be looking at $30.57 up front and $98.76 for subsequent years. Less expensive than what you'd pay through a Website Builder.
This includes extra storage space, often 50GB or more. A "free" Website Builder plan might give you 10GB of storage if they're generous. You'll be reaching that limit in a hurry, especially if there's a lot that you want to include on your site.
Simple isn't always best
This brings us to our next drawback. Website Builders restrict your use and customization options. Templates are fine and well, but what about when you want to get down to the nitty-gritty?
Your template-based site will look identical to all the others. Sure, you can jazz it up with minor branding and color changes, but the essence is the same. In a world where standing out is key, this is a huge disadvantage.
A significant number of new Website Builder templates fall into the category of Flat Design. This isn't a bad thing in and of itself. Flat design is easy, minimalist, quick to grasp, and so on.
Where this approach "falls flat," though, is interactivity and usability. Users might not know where they can click, what they can do on your site, etc. Some users may not like how simple the site looks. Furthermore, any mistakes that you make, particularly concerning typography, will stick out.
Limited plugin support
A Website Builder might have small functionality offerings, like a store or blog interface. There's a wide world of plugins out there that you won't have access to, though. What if you want to use Buffer to schedule your posts to share on your social media pages automatically?
There's no guarantee you can do that with a Website Builder. They lack support for many other plugins as well. You'll run the risk of having a decent looking website that doesn't offer much behind the scenes.
Is it really easier?
Website Builders boast that they can make the launch process simpler with their templates. There are Content Management Systems (CMS) that you can use just as easily, though. WordPress.org (not to be confused with WordPress.com) is one such option.
It allows you to create a website that you can host through another service, like Bluehost or GoDaddy. You can use a much larger library of plugins. You can make a site with the individuality you need sans the Website Builder rigamarole. In light of that, it may be easier to go with the External Hosting route and have the extra features.
How to launch a new website with a website builder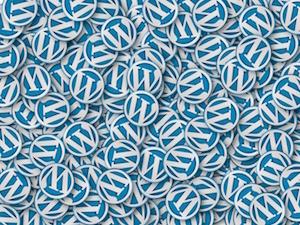 Let's look at how to launch a website using the website builder route so you know where to start. The first task is to pick from one of the popular services.
You'll then have to pick what kind of plan you want to purchase. You can go with the free option, with limited services, but it might not have everything you need. Compare the options and see what will fit your goals (and budget) best.
You need a name for your site. You'll also need to select a domain name from what is available. Many Website Builders will have a feature that will enable you to search for what is available.
Picking something that stands out is essential. You may want to review a few domain name best practices before you begin. Above all else, your name should be memorable and easy for visitors to remember.
Your next step will be selecting from one of the templates they have available. Some sites will restrict your access to certain templates based on your subscription level. You should still have a wide variety to choose from, however.
Website Builders may have suggestions based on the most likely use of a template. Squarespace, for instance, has wedding-themed templates, music templates, photographer templates, etc.
Once you've selected what you want, it's time to start tinkering. Begin with the homepage. This is perhaps the most important page on your site. It takes less than a second for most users to decide whether or not they like your page, based on their impression of your homepage.
Opinions vary, but many agree there are a few essential elements a homepage should have. The first is a clear statement of who you are and what you do. Without that, visitors will be apt to turn away. A value proposition and straightforward visuals are key.
Once that is in place, you can start filling in the rest of your homepage essentials. You'll need navigation to other pages, contact info, and social media links. You may also consider having your blog, testimonials, and awards to show yourself off.
When your homepage is strong, you can move on to your other pages. Your exact needs will vary, but many feature a portfolio of written work, a podcast, or any other creative endeavors. You'll also need an about page to delve into your background in more detail.
After you have all of your pages created, you'll have to make sure everything works. Your website launch checklist won't delve into as much of the minutiae since you're using a Website Builder. You'll still have to make sure that things look right and all your links are leading where they should.
You should proofread all your websites written content, make sure images and videos are loading correctly, set up your Favicon. If you have forms or auto-responses, ensure they are functional. You'll also want to double-check any you've got all of your rights and licensing information in order.
If everything looks good, you can take your site live. Your launch duties don't end there, however. Now you have to make sure visitors can find you. This will require SEO and spreading the word.
SEO is more of an art than an exact science. There's enough competing information to fill up countless articles. The basics, though, involve getting your site to rank higher on the main search engines (Google, Bing, Yahoo). It makes you more visible and makes it more likely people will find your site while doing web searches.
It also takes a lot of work. There are hundreds of things you can do to improve your rank. Many SEO tasks center around improving your site's speed, uploading new content and cleaning up your layout.
Your self-promotion efforts will be more direct. You can send out email blasts, and go word-of-mouth through social media. There are plenty of tips and tricks around for boosting your social media game. Employing them all will help you make your new website launch is successful.
Launch your website with web hosting
This is the "big boys" way to launch a website. After you build the site independently, you have a company "host" the site on one of their servers. Visitors may then access your site and its files through the internet.
Shared hosting, VPS, or dedicated hosting?
There are 3 primary types of hosting – Your site will vary based on whether you go with a Shared Hosting option, a Virtual Private Server, or a Dedicated Hosting one – and your site will vary based on which one you choose. The following is an explanation of each option.
Shared hosting
In shared hosting, your site will share server space with other sites. It's appealing to those who want to start small or need something quick.
You won't have to purchase your own equipment for managing the server. You'll be sharing resources, and as a result, the costs will be lower. The setup is by-and-large going to be easier. The packages that shared services offer are easy to comprehend. You'll be able to see exactly what you're getting, which is often more than enough for many users.
You'll have the benefit of a "control panel" to manipulate the various aspects of your page. You'll also still be able to use most of your favorite CMS plugins with a shared option.
There are drawbacks, though. The most important involve performance and control. There are limits placed on how storage space and computer resources shared hosting will grant. Since you are sharing resources with other sites, a problem with another site on the server may affect you as well.
This could result in your site running slowly. It might also result in your site getting penalized if another on the server is engaging in bad behavior (like spamming).
Virtual private server
Many consider VPS the next step up. You'll still use a server that has other sites on it, but the company will allot you resources that are not shared. This process is called partitioning, and it simulates you having your own server, hence the name.
It provides many of the same upsides as shared hosting. You may experience a greater level of performance, though, depending on how much you pay for in server resources. You'll have a higher degree of control. You'll be able to install all of the software you want. There is still potential for your site to affect others and vice-versa, though.
Dedicated hosting
Which is why many opt for dedicated hosting. This offers the greatest level of control, as you aren't sharing a server with anyone else. It costs more, but the benefits are undeniable.
The unique IP address that comes with a dedicated server ensures you won't get dinged by another site's wrongdoings. This is especially important if security and a squeaky clean image are a priority for you.
You'll have the maximum amount of resources dedicated to your site. This means your site will be more robust. You can add more to it, it will run faster, and the occasional spike in users won't bring it to a crawl.
A dedicated server will also grant the most customization options. You can add the precise software you need, ditch what you don't need, and fine-tune it until it works exactly how you envisioned. If you aren't keen on the management duties, you can have a hosting provider handle the nuts and bolts. This allows you to experience the advanced features without having to understand all of the tiny details.
How to launch a new website using a hosting service
As with the Website Builder method, you'll have to pick out a domain name. You can try going old-school, guessing at names, and plugging them into a name registrar to see if they're available. This takes creativity and time, though, and you might spend hours spinning your wheels.
To save time, you can make use of a domain name generator. You plug in keywords; then the generator gives you catchy ideas. You can filter out choices that others have beaten you to, and choose yours from the leftovers.
Next, you'll have to build the site. You can hire a web designer to do this, or you can make use of a CMS to handle the heavy lifting. There are several prominent options, each with their own strengths and weaknesses:
The ins-and-outs are different for each. You can find plenty of tutorials on getting acclimated to their unique environments online. To spruce up the look of your site, think about making use of CMS themes.
Each system has its own themes, and some libraries compile the themes in an easy to find location. You might have to pay for some of them, but, as the adage goes, "you get what you pay for." Consider wisely, and keep your site's end-goals in mind.
The same design rules that we discussed when going over Website Builders apply here as well. You will now have more flexibility with what you choose to do, though, so go wild.
Once your site looks the way you want it to, you'll have to do your checks. These will be more numerous than a Website Builder project. You'll have to do your proofreading and design edits. You'll also have to manage the functionality and compatibility of your plugins.
You'll want to have security features tested. Make sure you have a website backup system in place. Loss of data can kill your performance, so you want to prepare for the worst-case scenario.
Check your website's compliance. Ideally, you'll have accessibility for individuals with disabilities.
If you're developing your website and you want to look for information online without getting block, you can check https://zenscrape.com/ultimate-list-15-best-services-offering-rotating-proxies/
You'll have privacy policies if you're collecting data. You might even need to announce to visitors that you are using cookies (if you indeed are).
You'll have to set up analytics for collecting statistics about your site. Information like the number of visitors to your site, peak usage hours, etc. will come in handy for making future plans. Some popular options:
Some will even offer support for the social media side of your operations. Do your research, and find out which will align with your goals the best.
Finding out if your website displays properly on different devices should also be a priority. You should optimize the user experience for all if possible. There are web tools and tests that can assist you in finding out how the site is doing speed-wise:
To make sure that you haven't skipped over anything crucial, consider referring to a checklist. This will be your "once over," where you check every nook-and-cranny, working out any bugs you discover.
When you're satisfied, take the site live. Your hosting service can provide specific details on how to do this with their platform. It will generally involve setting up some site info and using the platform's publishing features.
Now you're ready to get on with the post-launch duties. Again, make SEO a priority. You'll be able to go more in-depth with specific SEO tools now. SEO Book and Buffer have reliable resources to get you started.
Self-promotion will be a big part of the post-launch. Make sure you're leveraging as many tools as you can to get your name out to as many people as possible.
How to launch a website: conclusion
Depending on the path you choose, your new website launch may be anything from a day-long job to a weeklong process. Remember that patience and planning will be your steadfast allies along the way.
There are countless resources on how to launch a website that can help you find more information. Stay focused on your goals, keep gathering more knowledge, and you can be on the way to your very first winning website. This video has some additional suggestions for things to do before launching your new site: