Last Updated on
Perhaps one of the most daunting tasks when starting an online venture is generating niche website ideas, but this applies equally to content and design. You'll want to come up with good website ideas that will hook visitors. Then you'll want to present them in a way that is appealing and keep those visitors returning. So
once your website is created
, how should you go about brainstorming
website ideas to make money
, or to keep your audience engaged? "Study the masters," they say. Let's take a look at what's out there, what might inspire you, and how you may be able to put your touch on it. We'll break this post up into 3 main sections. Namely…
Niche website ideas
Website layout ideas
Website Content ideas
Cool niche, layout & content website ideas
To be successful, you'll have to come up with something people will want to read about continually. You also have to make sure that you can provide a unique take so that you can forge your place in what might be an already saturated arena.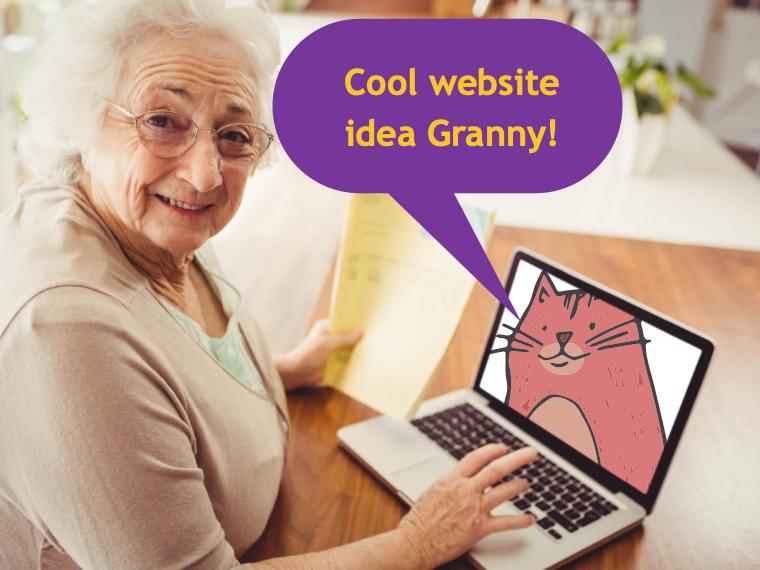 1. The fashion website
The fashion-oriented websites and blogs are a mainstay of the web. They cover fashion, to be sure, but also extend their reach into other lifestyle topics. Health, wealth, and overall beauty all fall under the purview of this website variety. They aren't limited by gender, so you can have at it whether you're male or female but be aware, you'll have to come up with a fairly decent
website design idea
before launch because if you can't design your own website very well, who is going to trust your fashion sense! 🙂 There are already plenty of great examples from which to draw inspiration.
Style Me Grasie
puts out articles on current fashion topics of interest.
Supply
has a collection of brands and products that they offer.
Stella McCartney
has a blog where she does news and interviews, and also peddles her wares. Each has a slightly different focus, providing a unique role in the industry. What's one way you can tackle it? If you have original fashions to share you can certainly do so. You can also cover news and various trending topics. One avenue that is gaining traction is assembling and marketing different looks. You can scour the web for style trends, put together outfits based on different looks, talk about why they look so impressive. You would also serve as an outlet for visitors to procure this look. Stockpiling the component pieces and selling the outfits once you generated some interest. You might even be able to tailor the site to fit a more niche market, for instance, mid or plus-sized women. This will allow you to focus on a specific segment of the population, and make visitors feel like you're providing them with a unique service. If you're well versed in beauty and makeup, share some tips. Tutorials are always in demand, and if you have some signature techniques, readers would love to know about them.
2. The gaming website
The number of sites that review games and talk about gaming news might be endless. You've got
IGN
,
Rock Paper Shotgun
,
Kotaku
, and the like. You likely can't be a humongous site with multiple writers straight out the gate. What you can do, though, is provide your insights in a manner that builds a dedicated following.
Jim Sterling
, for instance, has made a mark with his dry, biting wit. "Angry"
Joe Vargas
has humorous skits and a "tell-it-like-it-is" reviewing style that audiences enjoy. You could potentially carve out your niche, appealing to gamers with a unique style. You can weave in personal stories. You can explore your thoughts on industry trends. You can talk about what excites you, what makes you hopeful, and what's grinding your gears. Talk about gaming history, little-known gaming facts, and hypothetical scenarios. You might even be able to approach things from an art & design angle. Talk about what makes certain stories appealing and which art styles are the most clever. Delve into the ins-and-outs of game design. Break down the minutiae in a way that would appeal to the masses. Much like many of the other independent gaming icons, you can also build a presence on video services like YouTube and Twitch. Weave all of these things into a tapestry that is your own. There are plenty of creators doing gaming, but none doing it exactly like you would.
3. The art, music, or film website
Perhaps you're a fan of the arts? Write about it. Journalists and reviewers give their takes on media all the time. Much like gaming sites, the personal viewpoint is what matters the most.
ScreenJunkies
,
Colossal
, and
Pitchfork
are good places from which you can draw ideas. Just remember that you'll be introducing a personal spin. You can talk about how these art forms have inspired you. You can bring in stories about going to concerts or meeting different artists. If you have creative experience in one of these fields, you can relay that to your audience. Write about the trials of being a creator. Talk about how you hone your craft. Do interviews with your colleagues who are also in the field. You can bring a behind-the-scenes perspective to those that want to hear it.
4. The writing website
Writers writing about writing? It's writing Inception! It needn't be as confusing as the movie, though. A writing website can be a place to talk about your personal process. Much like
Susannah Breslin
or
Jeff Goins
, you can write about what it's like being a writer. If you write fiction, you might also mix in the
Stephen King
or
Salman Rushdie
approach. Promote your works, or even offer some self-published samples to whet the appetites of your hungry readers. You can talk about the mindset that helps you focus on your goals. You can talk about other authors or works that inspire you to do better. You can provide literary analysis of popular stories. Mix in tales of rejection from editors, and how you've learned from setbacks. Travel, and write about your time spent traversing the country. What you learn along the way could be of interest to many. Keep it fresh and fun, add your heart and soul, and you might end up with a winning formula.
5. The sports website
If you have a deep understanding of a sport, you can share it with visitors.
BJPenn.com
is one of many examples. You can provide your take on sporting events, delving into analysis on what teams or competitors did right/wrong. You can cover news of the day, and how it will affect the sport as a whole. You can write about your favorite athletes, and what you find intriguing about their personal flair. If you're into fantasy sports, there's a market for that as well. Strategies, top picks, projections on fantasy sports trends are a big-ticket. You could document your journey in your fantasy sports leagues, weaving in the trash talk and rivalries that are emblematic of the hobby.
6. The health & fitness website
Lots of people want to get in shape. Loads of people enjoy getting motivation from those who have been on a journey to great health and fitness. Can you give some tips and advice if you have been on a similar journey? For example,
Lauren Fleshman,
a runner, shares her stories as a business owner and athlete.
Tony Gentilcore
is a strength coach and he provides best tips on how to stay in shape. You can easily add your own story and perspective to your health and fitness website. Ideas for your website could be to share your own workout routines, what works for you best, and answer reader questions that they post or email to you. If someone is hesitant to start exercising, address their concerns with care and kindness. For those who don't know how to exercise and be healthy, you can be their inspiration. Another idea is to look at and offer advice on a niche issue. Examples include
NerdFitness
,
Nia Shanks
, or
YogaDork
. Zoom in on a specific type of exercise or lifestyle category you have a lot of knowledge in. Look at unique diets, such as
Just Paleo Foods
or
Primal Kitchen
. There are readers who are looking for information on these kinds of diets, and you can provide this insight. Think about brining some humor to your website on health and fitness. Examples for inspiration are the
Hodgetwins
or the "Brofessor,"
Dom Mazzetti
. You can also become an affiliate and market fitness- and health-related products, like gym equipments, supplements, and active gear, as a form of passive income. Tie in these efforts with social media platforms like Instagram, Twitter and YouTube – offer promotions and increase your following. By following these two influencers,
Paige Hathaway
and
Laci Somers
, you can see how you can use social media to your advantage.
7. The gear review website
There are a lot of products available, and if you are like me, I like checking out reviews before I move closer to a buying decision. Honest and valuable information before buying is something people want more of these days.  For product reviews, consider an intro to the product, key specs or features, pros and cons, and anything else a potential buyer would want to know. This could apply to just about any consumer market. And you can even look at product comparisons. Electronics are usually not cheap. If someone is looking to buy a gaming computer, they want the best specs for the kinds of games they play. You could look at the RAM, storage, screen resolution, configuration options, the warranty, and even best-for pcs – like best mid-range gaming computers, best cheap gaming pcs, and so forth. Let people know what they should be getting, and what they might want to avoid. Throw in some expert opinions, and fine-tune recommendations based upon the product's specifics. You can monetize these efforts through something like an
Amazon Associates Program
. You advertise and link to certain products, and Amazon gives you a cut on some of the profit. It doesn't just have to be cameras, though. Sporting goods, home supplies, furniture, musical equipment and much more could be your focus.
8. The pet-centric website
People love animals. If you love animals too, you can write about them. Advice on how to care for pets is popular. Articles about pet behavior are an excellent source for your material. Training tips and funny pet stories can also make for sources of discussion. You can also target pet products, doing reviews of things pet owners are likely to buy. Advertise hot ticket items, and even market your own if you have them.
9. Zeroing in on other niches
These aren't the only niches you can explore. There are always new specialties popping up, and strategies for tracking them down. Keep your eye on shopping sites to see what is gaining popularity. Perform frequent keyword research, and lurk forums to see what people are discussing.
Website layout ideas
Here are some great layout ideas for websites…
1. The hamburger menu
It's hotly contested. Some designers love it; others
loathe
it. Its presence seems ubiquitous, though, and it does have some benefits. Many users already know what it is and how to use it, so you may consider having one on your site. Here's a tutorial explaining how to add a hamburger menu in WordPress:
2. The long scroll
Some designers eschew the idea of keeping things above the fold. The counterargument is that today's web users scroll through sites every day when viewing on mobile devices, so you might as well go for it. The long scroll allows for a form of visual storytelling, broken down into sections for easier navigation.
3. The hero image
One large, compelling banner, coming right up! This oversized header can be useful for immediately capturing attention. You can then prompt visitors to poke around further and learn more about your site.
4. The card layout
This allows you to break your information into bite-sized, rectangular chunks. The cards are "containers" for different topics, giving you the power to organize related information with ease. You can see this in action on our main blog page, the "
blog about blogging
"
5. Animations
Too much movement on a site can be distracting. Just enough movement can be compelling, though. Animations act as storytelling devices, enhancing interactivity and making the web surfing experience more entertaining.
Website layout tips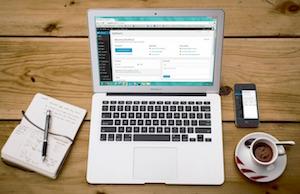 Once you have some website feature ideas that you can run with, you'll need to plan how you want the site to look. Visual appeal goes a long way. Perfecting an inspiring appearance that will draw in readers is going to be vital to your success.
1. Keep it clean
If your layout is messy and hard to follow, visitors will be clicking away in a hurry. Overloading visitors with too much at once is a turn-off. Come correct with a clear, concise presentation that conveys who you are and what you do. Less is more. Keep the important stuff "above the fold." This means that the essentials are all viewable when a visitor first lands on your page. If they have to scroll to find out what's going on, they'll likely become fed up. This includes your statement of purpose and site navigation buttons. Implement easy to read fonts, and limit the number that you use. Font choice has a pronounced
psychological effect
on visitors. If they can't read what you're trying to tell them, it's a wasted effort. Fonts also convey personality. Make sure yours reflect what your site is all about. Don't use jarring color schemes. Consult a color guide to see what complements what. If you opt for a background image, make sure it goes with the colors that you have selected. Don't fear white space. Don't include sliders or other annoying distractions that can harm the user experience. When it comes to images, be judicious. Make sure any images you use are high resolution. Pixelated or low-quality imagery screams "unprofessional." You might opt for a video. Again, make sure the quality is superb. You should also make sure that it is relevant. A video that has nothing to do with your site's purpose has no business being there, regardless of how cool it is. Be careful that your video isn't hogging too many resources. If it's slowing down your site's performance, you're shooting yourself in the foot.
2. Guide your visitors
Your homepage should be the hook that draws visitors into view more. Once you have their attention, direct them to the other pages on your site so they can explore your content. Review everything to make sure it flows naturally. Calls to action can work, but you have to do them right. Don't include too many. One is plenty, and it should be compelling enough to get visitors to continue perusing what you have to offer. Keep it visible, keep it under four words, and keep it powerful.
3. Update regularly
Keeping content on the homepage fresh will convey to visitors that you are active. If they keep coming back to the same old thing, they will lose interest. Your key points can remain the same, but change things up by way of a blog or news on what you're doing. Just remember not to go overboard. No one wants to read a novel on the first page. Save the in-depth stuff for your other pages, and keep the homepage light and fresh.
4. Don't be afraid to borrow
If it works, it works. Check out what other sites are doing right and put that to practice on your own. There are tons of sources showcasing quality website design ideas. Refer to them often to gain inspiration.
5. Keep trends in mind
You should stay aware of the most current ideas for website layout. You don't have to make use of every new trend or feature, but knowing what's out there will help you in your plans.
Content ideas for websites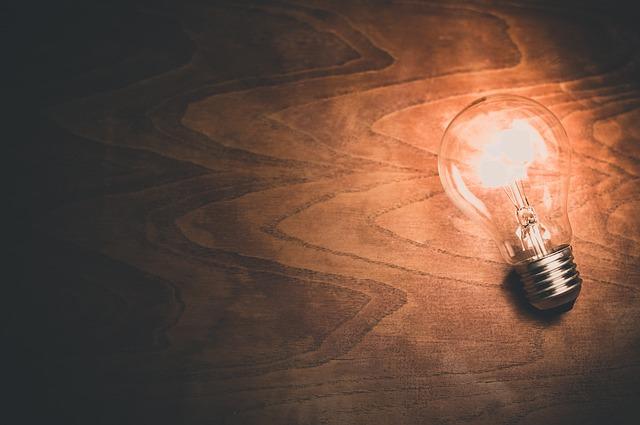 You might already have a good idea of how you want your website to look, more or less. Looks are only one component of a great site, however. You also need stellar content, and cool website ideas to build your site around. If your website is a reflection of your current artistic ventures, this won't be hard. Just adapt your performance persona for the net, and you've got your site right there. If you're starting from scratch, though, It will take more work to come up with good ideas for a website. You'll have to investigate what works while staying unique at the same time. Old-school web site ideas like the simple blog aren't going to cut it for you. You want to explore new ideas that push the boundaries of your creativity. You'll need to locate niche market that's prime for growth. Something like
HDR Software
,
Adult Coloring Books
, or
Wood Sunglasses
. Let's explore. Remember, you'll need to zero in on a market that's ripe for cornering. Something that's poised for an explosion but needs a small push. Here's what to focus on when you're researching concepts.
1. Trending products
These are items that are starting to catch on with a wider audience. Take drones, for instance. Once just a novelty item, now a big business regulated by the FAA. Those who got in on the ground floor made out for themselves, as sites like
Top Drones
can attest. The idea behind sites like these is simple. Position yourself as an expert on the product in hand. Do reviews on products. Analyze the market, then sell brands that you recommend. What products fall into this category currently? This list is by no means exhaustive, but smart site builders should keep their eyes on:
4K TVs
— Analysts forecast a market expansion through 2020.
Wearable Technology
— The market could be worth $34 billion by 2020.
VR Gaming
— The introduction of PlayStation VR has made the market competitive. The technology will see refinements in the coming years. The market could grow to $9.55 billion by 2022.
3D Printing
— This is looking like a rising star, particularly for healthcare. Printers will get faster and more precise. The technology, as a result, will be in higher demand around the nation.
Niche Meats
— There's a growing trend towards "paleo" and "primal" diets. This has caused a surge in demand for meats like buffalo, elk, and deer. The demand for so-called "lean meats" should continue to grow steadily.
2. Hot new hobbies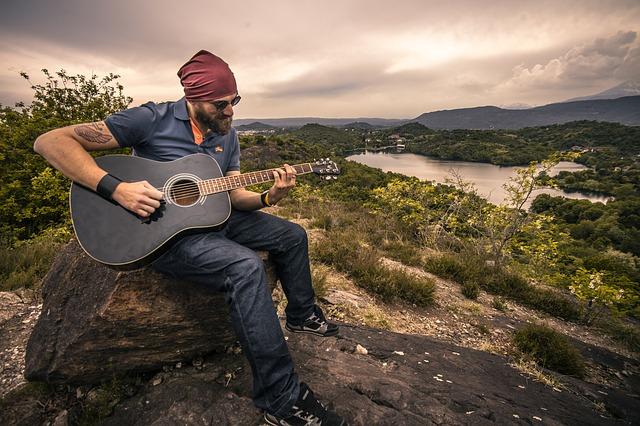 These are activities that are on the upswing. You can gain site traffic from providing unique insights into the industry. Tutorials, reviews, what's hot, etc. The true money comes from marketing products associated with these hobbies. Runners, for instance, are always looking for new gear that can enhance their runs. Water packs, runner's bags, etc. What hobbies are on the rise that you can target? Advances in technology have opened the door to a few endeavors that require lots of equipment:
3. Home studios
Up-and-coming engineers and wannabe musicians can try their hands at home recordings. They just need the right tools to do it. Soundboards, recording software, microphones and more. You might even be able to supply instruments and recording tutorials.
4. Independent filmmaking
Just about anyone can try their hand at making video content nowadays. There's no shortage of demand for high-end camera gear. Videomakers also need powerful computers and editing software to complete their projects.
5. Homebrewing
Just about everyone loves alcohol. A select few enjoy crafting their own mixtures at home. These intrepid brewmasters need raw materials, fermenters, containers, etc. to make their concoctions.
6. Untapped fandom
People love their fiction. Some of these fandoms, though, could use a structured mind to organize the things fantasy enthusiasts love best. We could list fandoms for days. Just pick any comic, manga, or science fiction novel and gaze upon the opportunities.
7. New twists on classic themes
You could always try classic websites with ideas of your own mixed in. There are plenty of ideas from which you can choose. Video game reviews, gameplay videos, celebrity gossip, cool photography. There's no shortage of topics that could use a personal touch:
Music Tutorials
How To Cook
Meme Database
Sports Analysis
Health & Fitness
Fun Adventures
Nature & Wildlife
How To Save Money
Career Advice
Remember that all of these are competitive fields. The component that will differentiate you is the personality that you bring to the field. If you have charisma and a unique point of view, though, you can take any topic and make it your own.
Websites with the right ideas
Here are a few reference sites that are doing a great job with their niche and really have cool website ideas:
4K.com
These guys have the lock on everything 4K, as the name suggests. They do reviews on 4K televisions and monitors. They analyze technologies like gaming that are moving to the 4K space. They even have handy affiliate links to their most recommended products.
Midwest Supplies
If you need anything for homebrewing beer or wine, these guys have you covered. By the looks of it, they've integrated all their social media interaction into the site as well. A good strategy for modernizing the site and keeping visitors engaged.
Street Fighter Devotion
Like we said, any IP can have a devout fandom. Popular series like Street Fighter have serious followers who love to stay up-to-date. This site has parts dedicated to the games, movies, books, and art the property has inspired.
Website ideas: my conclusion
You should now have enough website ideas to get started. Remember that brainstorming can seem tough, but if you make use of the wealth of resources the Internet has to offer, you can make the process easier. Anyone stuck for cool website ideas just needs to rethink their focus. There are plenty of specialties to home in on if you know what's becoming popular. Make sure to explore markets that have potential but haven't quite hit the mainstream. This will allow you to maximize your positioning in the arena. When designing your site layout, stick to the fundamentals, and don't hesitate to call on some expert advice if you need it. Following these principles will put you in an advantageous position to stake your claim with a killer website that keeps the visitors coming back for more. Draw inspiration from others, add your personal touch and keep refining your own creativity. Anyone can carve out a spot on the web if they recognize what they have to offer and aren't afraid to express it. Implement the strategies we covered to locate up-and-coming-niches. Then make sure you build a killer site with great content to make the most of it.


Our #1 Choice For Hosting Blogs
Disclosure
As an independent review site, we get compensated if you purchase through the referral links or coupon codes on this page – at no additional cost to you.
62% Off Exclusive Offer Applied at Checkout