Last Updated on
StartBloggingOnline.com and Kingmakers have partnered to create a complete overview of how to buy an online business. The best part is, it's FREE!
Disclosure
As an independent review site, we get compensated if you purchase through the referral links or coupon codes on this page – at no additional cost to you.
There are a lot of reasons you might be considering buying instead of creating a new website.
To begin with, it probably already has a name and a following, so it wouldn't take much effort to publicize it. It might also already have a good enough backlink profile which will make it more popular and authoritative than a lot of other sites in its niche.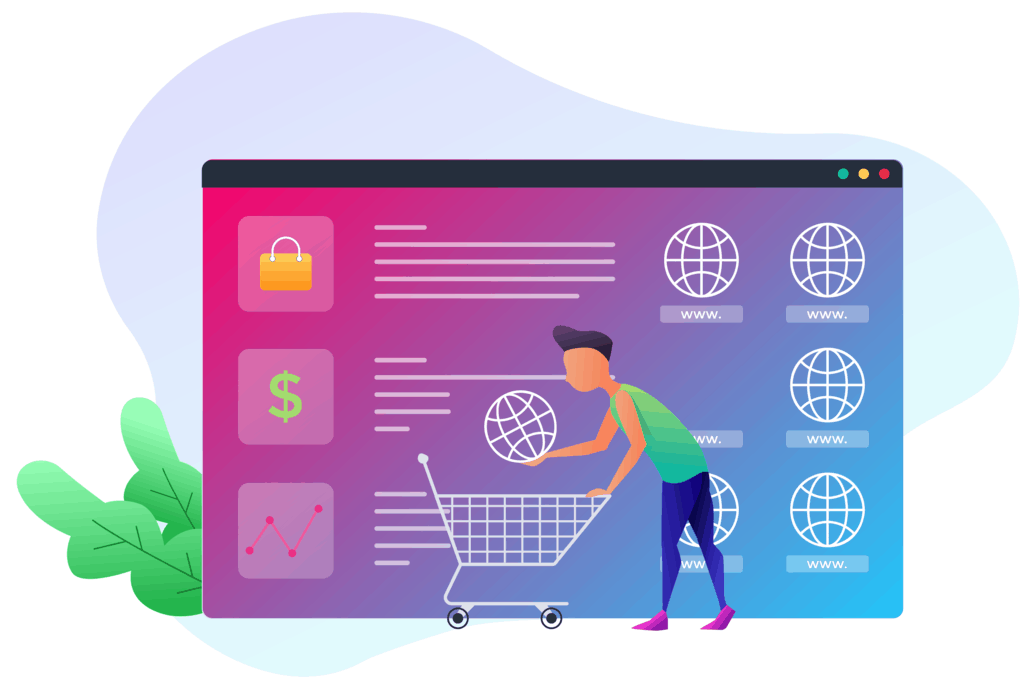 In short, it would take less to make more people visit the site and earn more money at the same time. Before actually taking the plunge and deciding to buy it however, there are ten important things that you need to factor in. Once you have clarified all these details, you have the information you need to decide.
We have created an infographic that outlines the data you need to have before buying the website.
Share these tips for buying a website
But even before we share what you need to know when looking to buy a website, let's understand a few basic things.
For starters, let's understand why people buy websites.
This is the first question you'll need to ask yourself. Turns out that there multiple reasons one might choose to buy a website and the strategies you employ might differ depending on your personal motivations.
If you're like many, your main aim is to make a profit. Buying an existing website presents several significant advantages if you're in it for money. You'll need to look at strategies to maximize your earning potential if this applies to you. We'll call this the "Investor" approach.
Some have a cause that they are passionate about, but they wish to bypass the lengthy web-building process. Why think up a name, register a domain, create a site, etc. when all you want is to publish innovative content? You're a "Dreamchaser," and your primary focus is what the site puts out, not what it generates for your wallet.
Others still enjoy the challenge that comes with turning around an existing site that has potential but isn't fulfilling that potential currently. These individuals can see the value in something small and don't mind investing significant resources to make it grow. We call these "Flippers."
You'll come to find that there is some overlap to these approaches; however, you can lean more to one option, though, as we will explore throughout our guide.
Now that you clearly understand why people buy websites, another important thing to know is the sites that people seem to be going for these days.
What Kind of Websites to Buy?
This will also depend on your goals. If you're an Investor, out to make money right away, chances are you know that starting a business is risky. You recognize that a large percentage of online ventures fail, so you want to bank on a sure thing.
In your case, you'll be looking for a proven site that already has a steady income stream. You know the business idea is solid. Much like a brick-and-mortar store, you want it under your ownership so the profits go to you.
This is the method preferred by entrepreneurs like Neil Patel, who advises that "you always make money on the buy, never the sell."
Because it is easier to grow something that already has momentum behind it than build it from the ground up, entrepreneurs like Patel recommend buying sites with at least 100,000 monthly visitors.
Going from 0 to 10,000 visitors is a daunting task. Going from 10,000 to 100,000 is less of a challenge. 100,000 to 200,000 becomes easier, etc.
You can zero in on sites that are selling products or services within your industry. You may even target a few at a time to try and thin out the competition. Buy several sites, merge them under your banner, and, if done correctly, your income grows even further.
Another site you might target is a "community-driven one." It wasn't built with profit in mind but will take but a few adjustments to get the income rolling.
These are niche collections of fans that focus on a single hobby. The site has grown so much that the creators can't afford the hosting. A benefactor (you) can swoop in, assume ownership, then implement a monetization strategy, like advertising, to kickstart profits.
This isn't the only approach, mind you. If you're more of a website Flipper, you'll be looking to take something smaller, transform it, then hold onto it or sell it to someone else to make your money.
You'll be looking for catchy domains that someone else is sitting on but not developing. Or perhaps you'll be going after those catchy domains yourself?
You sit on them, wait for the opportune moment, then sell them to the highest bidder when someone else wants to do something with them.
You may also be looking for sites that have a cool concept with poor execution. Your guidance may be what the site needs to make some real progress. With proper planning (and luck) you'll turn that fledgling idea into a certified money maker.
If you're a Dreamchaser, all about fun and putting out content, narrow your search to the types of sites that interest you personally. For you, all things being equal, the thrill of the game is what excites you. If you like sports, go with a sports site. If you like pets, go for a dog blog. It may be more of a financial drain, but your passion is what is most important.
In the next section of this guide on buying websites for cash flow, we take a look at what you need to take into consideration when looking to buy a website.
10 Things Look Out for When Buying a Website
First of all, you need to know how long the website has been running before you decide to get it. Just like other businesses, websites that have been operating longer are more stable. They have also generated more revenue over the years and built a good name, and these will be easier to publicize.
Of course, the website you're planning to purchase must have maintained a relatively positive reputation over time, or else it would be difficult for you to turn things around.
2. Which platform powers the website
You need to know what platform is powering the website you are buying. Is it on WordPress, Joomla, or something else? This will let you know how easy or difficult it would be to maintain it. You can also hire people who are experts in the platform in which the site was built on. Thus, implementing the necessary changes won't be difficult.
3. Ease in editing the website
Buying the website is easy. Making the necessary changes could be a challenge. Therefore, you first need to know if you are able to easily change the website's content. You must also know if they will provide a programmer to help you make the changes or you need to find a different person to do the job. Of course, this would entail more expense on your end. The main goal here is to make sure that changes can be done easily.
4. Know your demographics
You need to buy a website that currently appeals to your target demographic. You will inherit its followers and increase the chances that they will continue to follow it after you've updated it. For instance, if the website you plan to update is about gadgets, then you need to buy an old website that targeted younger and tech-savvy people.
5. Marketing strategies used
You also need to know what marketing strategies were previously used by the website you are buying. You need to understand this in order for you to stay competitive. You may not even need to hire an SEO expert if the website has already done enough in order for it to rank high on search engines and be easily seen by people. Nevertheless, you must have someone who can understand marketing and work with you moving forward.
6. Check the traffic quality
Traffic equals money. More people visiting the website means more money for you. It is important that you look for sites that are generating higher revenues. You should also check where the traffic is coming from. There are countries where traffic is considered more valuable. There are certain age groups that are deemed more high value. This must be an important factor to take into consideration when making a purchasing decision.
7. Check the amount needed to maintain the website
You may enjoy a few hundred dollars more each month by buying a website. However, if the amount you spend on maintaining it is way more than the amount it generates, it would spell a profit loss for you. Therefore, you need to know how much maintenance would cost you. You also need to check if experts are required to keep the site running. You must also decide how much investment you will put into maintaining the website so that it matches your expectations.
You also need to know what other people have been saying about the website before you decide to buy it. You can't just jump in without knowing the reputation of the website. Otherwise, you may be buying a sinking ship. There are testimonial pages that you can check. You may also check other sites for a more objective review. To make it less biased, try reading more reviews. This will offer you a better point of view.
9. Amount you need to spend
Of course, you can't buy a website that's overly expensive or too cheap. According to WordPress.com, the average amount is $2,500 for a basic website. Getting a website at just $500 could be really suspicious. It might have a really bad reputation that the owner is willing to sell it at that price or there are other hidden charges that will just shock you later on.
You also have to understand that a basic website at $2,500 is not that expensive considering how much you would have to gain later on once the income starts kicking in.
10. Pleasant transactions with the owner
From the very start, you must be able to establish a good connection with the owner of the website you are planning to buy. If the transaction is rocky right from the start, you might have to ditch that plan. It will just cause you more trouble along the way. Find people who are easy to deal with. You need them not just upon the purchase of the website, but also later on when you have maintenance issues and other problems to deal with.
Of course, that's not all; even with all these tips in place, you may still be faced with other challenges. This is why you'll need to brace yourself in case you run into problems along the way.
Prepare yourself for challenges
Each approach will have unique puzzles for you to solve. In the case of the Investor, the biggest hurdle is generating capital for that initial investment.
The proven site has had the benefit of the hard work that it takes to generate a consistent flow of visitors. You are paying for the effort that went into growing the site to that point.
You'll also have to take care not to get hustled. Someone eager to offload their website may be keen to try and exaggerate its performance to swindle you. Make the seller justify that high asking price by verifying the numbers. Then do your own fact-checking, and ask some questions of yourself and the seller.
Questions to ask when buying a website
Does it look like a website people visit frequently?
What sort of content do they have, good or bad?
Why do they want someone to buy their website?
Why is your end goal if you do buy this website?
Does the site contain plenty of relevant links?
What is the conversion rate?
What is the current income?
You'll have to find out as much as you can about this site before purchasing it to make sure that you are spending your money wisely.
If your goal is flipping the site, you already know that you'll be buying a distressed one. You also know that the site will be in need of more work than average, and that's your challenge.
Flipping a site takes considerable effort and specific skills. You have to identify what will make for a worthwhile expenditure of your time.
Like a house hunter or one who plays the market, you have to find assets that won't take more out of you than you're able to make from selling them.
One approach is to focus on ailing sites that have associations with keywords that your keyword research suggests may become popular soon.
Searches drive traffic. If you have something that people will be searching for often, you have the potential to make some good money through views and ad revenue.
Or you could develop these domains, then sell them when an Investor type comes looking for a sure thing.
Once you find something promising, the hard work continues. You have to turn the site around. You'll be starting with very little. A solid understanding of web design, content generation, and SEO will serve as a crucial part of your tool belt.
If you're looking to find a site that already aligns with your content goals, that's your challenge right there. It's not enough to just track down a potential site with a focus similar to your own.
You also have to make sure the site is for sale. If it is for sale, you have to be able to afford it. Once you've got it, you have to ensure that you can keep it running.
You might be in it for fun, but the fun will come to a screeching halt if you can't manage the site correctly. Like the Flipper, you'll have to have the skills to improve the site beyond what it is currently doing or at least maintain its solvency.
You now know why people buy websites, the ones they prefer, and what to have in mind when shopping for a website. You're also aware of some of the challenges faced in this journey.
Congratulations – you're now ready to finally make your purchase.
So, what is involved in purchasing a website?
Read on…
By now you're probably wondering, "Yes, but how do I buy a website?" Your approach may vary, depending on which service you are going through for your sale. There are some common threads throughout the process, though.
There are also several resources out there that offer a primer on how to get started, like the Guide To Buying An Internet Business, or one of Flippa's introductory guides. We'll cover some of the broad strokes.
You need to do your due diligence first. You may need to retain the services of an attorney. Make sure whatever method you're using to buy the site features an escrow system.
Using escrow will allow for greater trust between you and your seller. The third-party holds onto the funds, then releases them once everything has checked out.
Once you have your protections in place, you have to identify the site or sites you'll want to purchase. We covered this in some detail earlier, but there is a general tip that the experts recommend to everyone: Look for potential.
This could be in the form of high-income/low traffic sites that you can grow the user base on. It could also mean high traffic/low income, where your task will be turning the visitors into a source of revenue.
Target sites within your niche to consolidate your control on the market. Maybe they got the idea for a product but never got around to marketing.
Some Flippers will want to look for obvious bad sites. These include ones with poor design, poor ads, and plenty of room for improvement.
How to zero in on these? You can browse the auction boards regularly. You can also make use of the advanced search features that most marketplaces have.
This will allow you to search for sites based on the criteria that you specify. Traffic, revenue, site age, keywords, and more all become parameters in your search.
For some markets, you can set these parameters and ask for alerts when something that fits the bill becomes available.
No matter what site you decide to go after, you have to remember to do your research on them first.
Make sure that their numbers check out, and make sure that it's a site that you can enhance. Even if you're in this for the fun of it, the site is an investment you want to make successful.
What to look for in particular? You'll want to examine the site's revenue. Check the documentation to verify that the revenue is what the seller claims it to be. You might have to ask to look at their accounts to make sure things are on the up-and-up.
Evaluate whether or not that income stream has been steady. Are there sharp spikes and dips in the site's profit? If so, you need to know why that is the case.
Next, take a look at the site traffic. You need to know if the site has as many visitors as they say they do. You need to know how they are getting to the site. You need to know if these visitors are converting.
Again, spikes, dips, and trends will be things you have to get to the bottom of in assessing your potential site. In the case of traffic, you'll also want to know why traffic is coming from a particular source or a particular geographic region.
This information will shape your strategy for growing the business. You need to know who is coming to the site so you can tailor your money-making moves towards that audience.
After you've identified the target site, assessed its worth, identified the risks, and worked out the nitty-gritty, it's time to move on to the most important part of the website buying process.
Ready to know where to buy your website?
Let's not keep you waiting then.
Believe it or not, there are already other websites dedicated to this very goal. Many operate on the "buy low, sell high" idea that governs other kinds of investments.
One such site is Flippa. They allow users to deal in websites, domains, and apps. They bill themselves as offering a premium service like their sister site Deal Flow to those that don't quite have the premium name to get themselves listed on such a site.
You set up your account, then you have access to their marketplace. You can bid on sites that are up for sale or sell a site that you've turned around. You can view some of the site's statistics when you look them up: monthly traffic, revenue, etc.
You can read more about the auction process here. If you want to see a breakdown of an auction, this video has a pretty good analysis:
WebsiteBroker is another auction site. They list some low and mid-range websites for purchase and provide resources for buyers and sellers alike.
They also have tools for helping users calculate the valuation of a particular site so they can get an idea of how much they are worth.
Another site is Flipping Enterprises. They boast a 95% sales success rate, and plenty of resources for savvy entrepreneurs to get started.
They position themselves as a premium website broker and target a slightly higher end. Specifically, "business sales in the mid-five to mid-seven-figure range."
They charge a small Buyer Transaction Fee of 2.5% for dealings that go through them but claim to offer a lot of support for their users.
This includes assistance in locating potential sites that would be good to buy, drafting necessary documents, and breaking down the process so that it is easier to understand.
Making the website purchase
When you're going through an auction site, this will involve a bidding process. The mechanics may differ from site to site, but the idea of an auction is a fairly basic one.
You, along with other interested buyers, make offers on the site. The price goes up until the bidding closes, and the person with the highest bid wins the prize.
There are also no-bid private sales. You make an offer; the seller chooses to accept or reject. End of story.
Once that's complete, you pay your seller (hopefully through escrow, as we recommended). Then the seller will transfer ownership to you.
They'll be giving you the domain, the site assets, contacts, and any accounts associated with the site.
So, now that you've purchased your website, what's next?
What to do once you have bought your site
Now it's time to work your magic. You bought the site with a goal in mind, remember?
If you're the Investor type, you'll want to get to work on growing the site's audience and revenue straight away. This will involve optimization and social media campaigns.
SEO is a tricky beast. If you have a knack for it, though, you can get plenty of people to come to your site through search engines. Some basic SEO knowledge includes:
Creating great content (more on that later)
Relevant links
HTML compliance
Good page titles
Solid and optimized images
Well integrated keywords
If you're interested in going more in-depth with SEO, you can check out MOZ's guide here. It's a handy crash course that will get you headed down the SEO rabbit hole (and hopefully teach you a thing or two that you need to know).
Your social media campaign will consist of hitting the ground running on social media platforms, like Facebook, Twitter, Instagram, etc.
Gurus have written entire tomes on becoming successful with social media marketing. There's no sure-fire approach, but there are some general tips you can follow:
Engage properly
Use visuals
Leverage hashtags
Tailor the campaign to your business goal
Hone your target audience
Use social media for "remarketing"
There are plenty of reference materials for training your social media skills. Once again, MOZ has written a handy manual. Social Media Examiner also has a Resource Guide that can point you in the right direction.
This will be a greater focus if you are flipping the site. Now you have to extract all the bad from your purchase, emphasize what was working well, and build on top of that.
New designs will probably be essential to this goal. You'll have to change the look of the site, the positioning of different elements, and add your personal touch to get things going.
This will be a priority no matter what your motivation for buying the site was. Great content is one of the keys to a great website. It will help you gain new visitors and will reflect upon the site as a whole. Strong posts, powerful images, and great video should serve as your guiding lights.
If you're into blogging, don't follow the trends and don't worry about the news. You'll need to create content that is long-form, original, and engaging. "How-To" posts and anything that sparks a conversation are good places to start building out a list of pages for your website.
This is of particular importance if you bought the site just to flip it. Make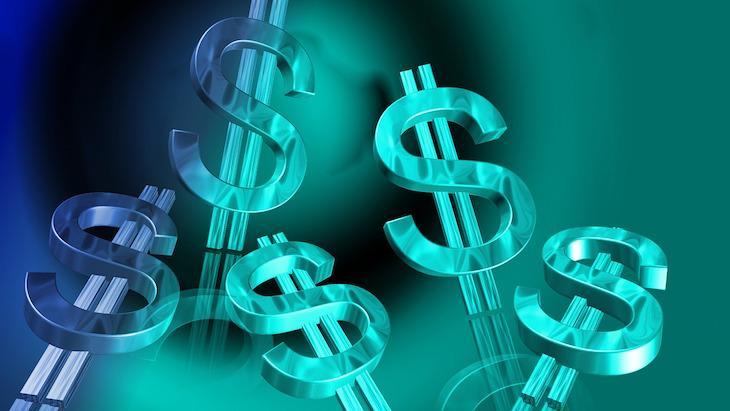 sure everything looks good and the visitors and revenue are coming in steady. Make sure you can back up all your claims of the site's success with facts and documentation.
Then head back over to one of the auction or broker sites to list the site for sale and make your money. If you did a good job turning it around, there will likely be someone willing to pay you a pretty penny for your efforts.
Case studies where buying a website went right and wrong
Do these methods work? In some cases, yes, and in others, no. Here are some examples where things went right (or wrong).
Our first example, How I Lost $650 Buying A Website On Flippa And How You Can Avoid It, comes to us by way of one Dave Schneider.
He found a site that he thought aligned with his business goals. He made some of the right moves, like trying to keep his buy price low and attempting to diversify once the site was under his control.
Where he erred, though, was not doing enough research beforehand. There were plenty of red flags that would have tipped off a savvier businessperson. They'd have advised Dave to stay away from the site, but he, unfortunately, took the bait.
It doesn't have to go wrong, though. In the case of Alec Larson, he was able to turn a directory website for drone pilots into a nice profit.
By targeting an industry that was about to expand, he was able to capitalize. Doing the appropriate research and identifying what's going to trend goes a long way in making sure you get your money's worth from a site.
Purchasing a website: conclusion
Trying to buy a website involves a good deal of planning; it is not easy making a final decision regarding which website to buy and how to make the most out of it.
If you play your cards right, do your homework, and identify sources of potential, however, you can turn it into a profitable and fun venture for yourself. Also, by following the 10 buying a website tips above, you can easily trim the options down and choose the best website to buy in no time.
Frequently Asked Questions (FAQs)
The process of buying a website is a sensitive one; even with detailed guides such as this one, you might still have some questions that remained unanswered or whose answers weren't clear.
To that end, below are some of the questions an individual looking to buy a website might have.
If you wish to buy a website, follow the below steps:
Identify your website of choice personally or through a broker.
Find out if you can add more value to the site once you buy and do your research beforehand. If all avenues have been exhausted, you will know if it is a good purchase or not.
Set out a reasonable budget for your website. You can use the 24-36x rule. We discussed it in this article.
Shop around for the best deals; don't be too quick to buy.
Do more research on the site you've settled on to fully understand it.
Ensure that your purchase is made through an escrow service.
Before settling on it, take it for a test drive for load time, optimization, and more to help you get a fair deal for your money.
Once you're satisfied, release the payment to the seller.
Website flipping entails buying a site, adding value to it, then selling it at a higher price. And yes, it legal.
If you wish to buy a website for flipping purposes, consider adding value to the website using quality content, search engine optimization, advertising, and more. All these things increase the value of the website within a certain period of time, allowing you to sell it to the highest bidder.


Our #1 Choice For Hosting Blogs
62% Off Exclusive Offer Applied at Checkout