Last Updated on
By the end of this review, you may realize that Google Domains, while adding a small bit of complexity to your website building efforts, is the best thing you have never heard of. Currently in Beta, this service is not only reasonably priced but offers perks you can't get anywhere else (for free).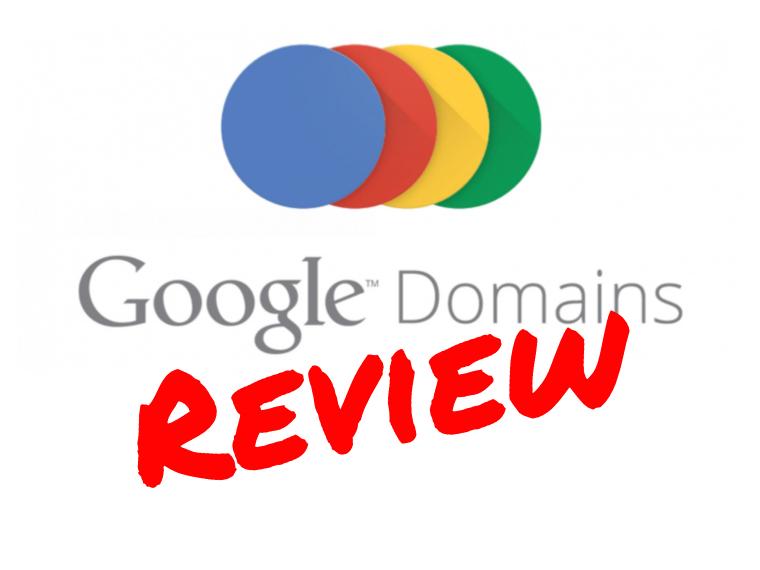 Buying domains from Google, or using Google as your domain registration agent, may be something you choose to do even if you don't want to build a website. The largest perk of registering a domain through Google Domains is the ability to create new, custom email addresses that integrate fully with Gmail and the rest of G Suite.
Disclosure
As an independent review site, we get compensated if you purchase through the referral links or coupon codes on this page – at no additional cost to you.
In this article, not only will you learn about all of the perks and feature that Google Domains offers for each and every domain registration, but you will also learn how they stack up against other popular domain registrars.
Product analysis: Google Domains is a domain registrar apart
If you're wondering, "Is Google Domains good?", the answer is a resounding yes.
Even going in blind, you'll get just as much and more than you would with domain registration anywhere else. However, a common misconception is that Google Domains offers some sort of hosting.
"Google Domain Hosting", as of now, does not exist. They offer domain registration, forwarding, parking, and integration with G Suite in order to create email addresses.
Google Domains does not offer website or blog site hosting and only partners with other hosts to help you create a website that your domain can be linked to. These partners include Google Sites, which is not the same as Google Domains and allows you to create free, wiki-type websites with no hosting costs.
If you're a little bit lost, it's likely you're not quite sure how domain names get assigned or how they're completely separate from hosts and hosting companies. You can learn more about the domain name registration process and accredited domain name registrars by watching the following video.
Google Domains is still not in the "Alpha" stage. It's important to realize that this product is still in open, yet active, development. In 2014, Google began building and launched an invitation-only version of Google Domains.
In early 2015, Google Domains moved into an "open" Beta where it remains today. This means that anyone can use the service and take advantage of the benefits but that Google isn't really promoting it, because they feel that they haven't perfected it yet for the average user.
All-in-all, it feels like a fairly well-polished product already, and as it has been several years, an official launch may not be far off. While that may give the product points for being fully finished, it also means that this "best-kept secret" won't be that way for much longer.
Features of registering your domain name through Google Domains
More than anything else, Google Domains proves that it values your personal security and privacy. They foot the bill for any costs associated with keeping your name, address, and other information used to register a domain private if at all possible, on as many domains as possible.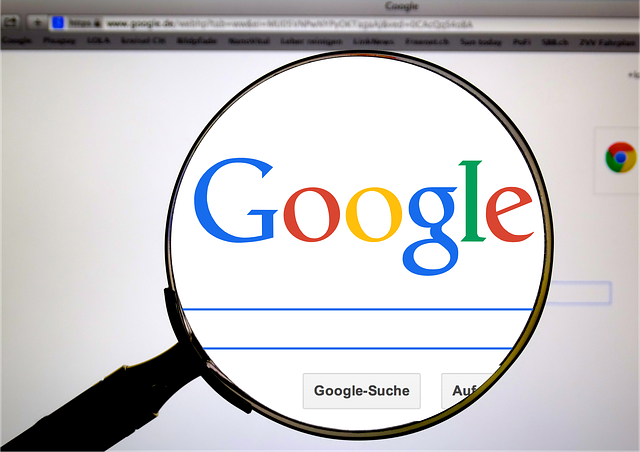 With this service, your name and contact details will no longer be easily accessible from any WHOIS lookup tool or, by extension, available through some basic web searches. Other registrars charge almost half as much as the cost of the domain registration, or more, for this same service.
G Suite access is promoted and available right out of the box. One of the primary uses for Google Domains is to allow you to create custom email addresses (up to 100 per domain) and integrate them with G Suite to manage your email and accounts associated with those addresses.
Registering a domain with Google? Get the same DNS servers as Google. That means your domain will hook up to your website flawlessly and as quickly as possible.
Full email, phone, and chat support are available to all users once they've been on the platform for a few months.. Documentation for certain features is also available and used as first-line self-service for questions.
All interfaces are clean, uncluttered, and intuitive. They are also step-by-step easy for everything from registering your domain to linking it to a popular website builder or third-party hosting provider.
The "partners" of Google Domains include BlueHost, Wix, WordPress, Weebly, Shopify, and SquareSpace. You can easily integrate with any of these to build a website (though additional costs may apply when you sign up with these services).
Site builders: not your only option
You do not have to use any of Google's partnered services or integrated website builders. You are free to register your domain name with Google Domains and then choose any third-party hosting services provider to build and host your website.
There is no penalty for doing this. The only difference is you will lack support from Google Domains (phone, chat, or email) during the process of setting this up. However, the support from your would-be host should be able to pick up the slack.
You will also not have access to the nice step-by-step integration tutorials and resources Google provides for use with its promoted integrated website builders and service providers.
New partners and integrated services are also introduced occasionally. A few years ago, the only way to build a WordPress site and have it "integrated" was to go through BlueHost. Now you can use WordPress.org.
Domains are domains: no "better" registrar will change that
One of the hard facts of this review that cannot be understated, is that Google Domains is a domain name registrar that offers other services in addition to this registration.
All domains, no matter the registrar, are registered in a nearly identical way. There is nothing that makes this feature of Google Domains' offerings standout or special, because there's no way for it to be.
Google Domain prices and plans
After any promotional pricing has expired, the industry average for a ".com" sits around $14 per year. Right now, Google Domains offers ".com" registration, no promotions included, for $12 per year.
The only other "popular" host that regularly beats these prices is NameCheap. It's also worth noting, however, that Google Domains has seen a decrease in costs per domain over time, and they have also been first to offer certain domain name types or Top Level Domains (TLDs such as .com's or .net's.
All other domain types are also competitively priced and often will beat the price of the competition by a few dollars for the most popular domain endings. When you figure in all of the at-cost features Google offers, or the fact that they take care of secure and private registrations free of charge, that's bargain pricing no matter how you look at it.
Google Domains vs other top domain name registrars
As Google Domains is only a registrar and offers no hosting services, comparing it to these other hosting companies that also offer domain registration is relatively simple. More than anything, it comes down to price and security.
Google Domains vs GoDaddy
When you compare GoDaddy to Google Domains based on price, it's no contest. Not only does Google Domains offer better service, but they also offer it for a few dollars less per year.
In addition, you also get free WHOIS privacy protection with Google, something GoDaddy charges even more for and it's additional for every domain you register with them.
If you like GoDaddy hosting, you can also register your domains with Google Domains and then link them to GoDaddy hosting. This gives you several advantages while saving you money.
BlueHost vs Google domain name registration
BlueHost is partnered with Google Domains to provide seamless integration. It is the only "true" third party hosting service that is currently partnered and integrates this easily.
If you compare their registration services, however, their costs are very similar. At both registrars, basic .com domains start at around $12 per year. However, Bluehost also offers first-year discounts while Google Domains offers more subdomains with no hosting fee and WHOIS privacy features for no additional charge.
Google Domains Vs NameCheap
Right now, NameCheap offers .com domains for less than a dollar more than what Google Domains charges. However, NameCheap also runs a lot of specials and offers free WHOIS security and privacy protection on a number of TLDs.
Out of all the registrars out there, NameCheap is the closest to offering what Google Domains has on offer. It's no surprise as they both have a similar mission: to get more people to build things on the web.
In short, when it comes to NameCheap vs Google Domains, the latter is all about domains. You can register your domain with Google Domains and get hosting through NameCheap to have the best of both worlds.
Where to register with Google Domains
When you're buying a domain from Google Domains, you have a few options. The following bullet points will help you find the right place to start.
Transfer a Domain: transferring a domain from another registrar to get the benefits offered by Google domains? This is the place to get started. Pricing varies depending on the domain type (TLD type) and other variables.
Look Up a New Domain: new domain availability is shown with this easy lookup tool. Various TLDs are also suggested if the main TLDs (.com, .net, and .org, if not specified) are taken.
View All Plans and Pricing: while most of the prices offered by Google Domains are competitive, some are a little high. It's worth taking a look before you commit, even though you need to register every domain individually.
No matter what stage you're at, you should have no trouble getting set up with a Google Domains account or registering a domain with Google Domains. That is unless you live outside of the 15 currently supported countries.
Right now, Google Domains only supports users from Australia, Brazil, Canada, the UK, the USA, Japan, India, and eight other countries. You can, however, sign up to receive alerts if new countries, or your country specifically, become available.
Google bases this decision off of the billing address on the account. If you happen to live in an unsupported country but have a billing address in a supported country, you'll be able to use the service.
Certain domain names may also not be available for transfer. Google Domains does not support all TLDs on the market and may charge more to transfer domains that it does not readily support yet or that are "registry premium".
If you own a lot of domains, this can be incredibly frustrating if you feel the need to have them all in one place. To see if all of your TLD extensions are supported, please check the plans and pricing chart linked above.
If you ever encounter an issue during a transfer, that would be a great time to try out the wonderful support offered by Google Domains. If it happens during phone service hours, you can expect to call up support and be chatting with a support engineer within minutes.
Resolving issues like this is something Google excels at. The fact that they offer this level of phone support for a domain registration service is a unique and welcome feature.
Another, final note about domain transfers: there is no bulk transfer tool just as there is no bulk registration tool. You have to move over and submit details for each of your domains one by one.
Google Domains Pros and cons
Google domains offers a lot for a competitive rate when it comes to domain name registration. This is a program that could expand a great deal over time, but that is more than just potential, it's something that works at a very high level though it is still in Beta.
There are a lot of positives with this program, and the pricing is no worse than with any of the most popular domain name registrars. In some cases, it's even a little better for the most popular TLDs.
The main detracting factors are how limited the program is. Though it is in Beta, this is a service only available in about 15 countries and that doesn't support integration with most major hosting providers.
Further, choosing to register your domain with Google Domains and then going to look for another third-party hosting company adds a layer of complexity that most people just don't want or need. For instance, if you register with BlueHost (a partner with comparable pricing) and choose their hosting, everything is in one place, and all you lose is free WHOIS privacy registration and ease of G Suite integration.
Ultimately, if the added steps are worth it to you, go for it. Privacy is becoming more important by the day, and who knows, Google Domains could grow into a much more influential product over time.
Integration with G Suite
100 custom email addresses per domain
100 subdomains per domain
WHOIS privacy and security
Backed by the Google brand
Excellent customer support for all via phone, chat, or email
First chance to register several new Top Level Domains
Google Domains is one of the best registrars but...
A lot of ground has been covered in this Google Domains review. However, it's worth summarizing the key points.
First, Google Domains, at the risk of sounding redundant, is a Beta program and has been for quite a few years. Yes, Google seems to like to develop new things and keep them in development for a while, but they also have culled quite a few programs over the years, even decent and middling programs.
While it looks like Google Domains is here to stay at this point, there is always the chance that it would end up scrapped and never make it to a full release. If that does happen, however, there will likely be plenty of time and support dedicated to getting all users migrated to other registrars.
While choosing to go with Google Domains isn't risky, it's got more upside and little to lose unless you want a cheaper registrar.
Further, getting in now may make it easier to integrate any new features that may be added in the near future.
Our Google Domains review final rating
Google is a trusted name with a reputation that's nearly sterling. They're one of the biggest companies in the world and manage the world's most popular search engine.
Given that, why is their domain registration service so relatively unknown? Is it even worth looking into? In short, "yes". If you care about privacy and want to make a bet on Google, then Google Domains is worth spending a little time considering.
We award 4.5 out of 5 stars


Our #1 Choice For Hosting Blogs
62% Off Exclusive Offer Applied at Checkout