Last Updated on
If you are not using search engine optimization, or SEO, you are missing out on a lot of traffic from search engines. People naturally turn to Google, Bing, and other search engines whenever they need to find information. Having your site – and your products and services – appear on the first page of a Google search alone could mean thousands of traffic every day.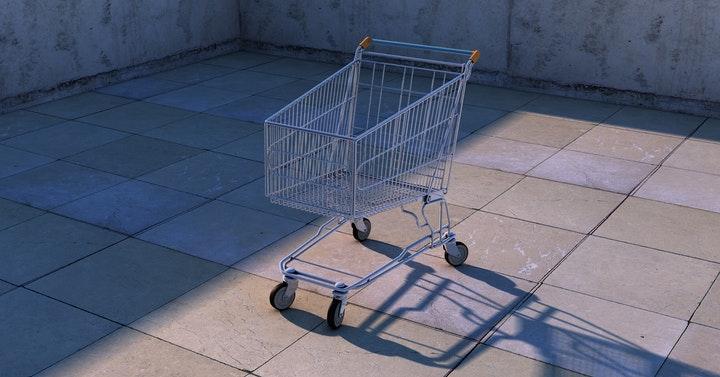 Of course, attracting thousands of visitors is only one part of the equation. For the SEO campaign to produce a high return on investment or
ROI
, it needs to produce sufficient sales. In other words, SEO must also produce great conversion rates before you can deem the campaign effective; this isn't always the case. There are many reasons why your SEO isn't leading to sales, and we are going to discuss the top 5 of them in this article.
Bad Landing Page
The landing page is everything. Where visitors land usually dictates their journey exploring your site and finding the information they need. You want users to find your products – or other information they're searching for – as quickly and seamlessly as possible. To do this, make sure each page is represented by a series of Meta tags that are relevant and targeted. The design and UX of the landing page matters too, and so prioritizing the content and promotions features on the landing page are important. Investing in tools such as
OptinMonster's conversion optimization software
 is a good way to improve this quickly and efficiently, as it utilizes targeting features that allow you to display relevant promotions to increase your overall sales conversion rate. You can test different calls to action, use the built-in custom display rules and page-level targeting, and even utilize dynamic text replacement to deliver a more personalized experience to each visitor. These changes add up. The more you refine your landing page, the more sales you get in return. Remember that visitors from search engines are already interested in learning more about you and what you can provide; all you have to do is, well, provide value to those visitors and convert them into customers.
Bad Checkout Process
So you've designed an effective landing page and you have fantastic content ready to woo visitors. You also have a great SEO campaign directing thousands of leads every day. Despite everything, you're still not getting the sales you aim for. The next culprit to look into is your site's checkout mechanism. Thanks to analytics tools, you can now monitor dropped carts accurately. Dropped carts are all of the users' shopping carts that are abandoned mid-checkout for whatever reason. Your job is determining that reason and finding a solution to the issues users may face during checkout. A checkout process needs to be as simple as it can be. A one-step checkout process is the best for conversion, but you can settle for a two-step design in most cases. Making sure the right payment and shipping methods are supported is also very important. You can win a lot of sales back by using the insights from dropped carts and running an effective retargeting campaign. This way, you still maximize the ROI of your SEO campaign while boosting sales to a whole new level at the same time.
Poor Traffic Quality
Not all search engine traffic will convert into sales. It is also worth noting that many of the visitors aren't really your target customer, so the likelihood of them converting into customers is already low to begin with. Often, a bad SEO strategy or targeting the wrong market segment is the
reason your website isn't converting
. The first thing to do in this case is to figure out whether your pages can be found. Use Google's Webmaster Tools to help you assess the amount of traffic you get for the keywords you target. If there is a problem with keyword selection – or if your pages aren't as easily found as you think – you can spot the issue early from the analytics. Crawling error is another common cause of poor traffic quality. You want to make sure that search engines can index your site correctly. To do this, add a complete sitemap and make sure crawlers have access to an updated version at all times. CMS platforms now do this automatically with the help of plugins or simple scripts. Lastly, fine-tune the keywords you use to better match the market segment you're targeting. Instead of "auto insurance" you will get better results using the phrase "car insurance" in select market segments.
You Don't Have Traction
You can't expect to get traffic big enough for a sufficient
conversion rate
 when you just start doing SEO. It takes time for search engines to fully understand, index, and rank your website; it takes even more time for users to find your site through searches. You simply don't have the traction you need to further boost conversion rate. Similar to previous issues, there are simple ways to gain that traction and get the ball rolling. SEM or Search Engine Marketing is the recommended method in most cases. You pay to get your site the right amount of exposure in search results. In return, you get thousands of visitors from day one. Just like SEO, SEM is something you need to plan and execute correctly for it to be effective. You have to get the targeting right, use an effective landing page to maximize conversion, and invest enough time and money into fine-tuning details about the campaign to get the best results. Do it right, however, and the only limit is your SEM or advertising budget. During the golden era of affiliate marketing, many site owners earned staggering affiliate revenues using nothing but an effective single-page landing page and great
Google AdWords campaigns
. If they can do it with other people's products, you can definitely do it with yours.
UX Traps
Before we conclude the article, there is one more reason why your SEO isn't leading to sales: UX traps. UX, or user experience, is very important today. The way visitors experience your site is part of the factors they consider when making purchase decisions. Sites with good UX are more likely to have a higher conversion rate. We've discussed some UX problems in the previous tips; both an ineffective landing page and bad checkout process are results of bad UX design. That said, the problem surrounding your site's user experience can also be more fundamental than that. With an average user attention span of around 7 seconds, a slow-loading site is a big no. When your site doesn't load within that 7-second window, visitors will simply hit the Back button and find another search result to visit. You need to make sure you are using one of the
best blog hosting sites
to maintain that high level of performance, all while keeping the site
speed optimized
. Another basic UX problem is the lack of call to action. Even when visitors land on a product page, a call to action can still act as the extra push they need to make a purchase. Simple tweaks like labeling the action button "Add to Cart Now!" instead of a plain "Buy" can greatly affect your conversion rate. Now that you know the 5 top reasons why your SEO isn't leading to sales – and some tips and tricks on how to solve the problems – boosting conversion rate and sales should be easy. Start today, optimize your site, and run an SEO campaign that complements the site perfectly to generate more sales than ever from search engine traffic.
Did you know that there is more carbon dioxide in our atmosphere today than any time in history?

We take pride in reducing our carbon footprint with the #1 Green Hosting Platform
Disclosure
As an independent review site, we get compensated if you purchase through the referral links or coupon codes on this page – at no additional cost to you.
Their servers operate on 100% Wind Energy, so you can help the climate for a super affordable price (through us) while benefiting from the best features a hosting platform has to offer. 
You'll even get a FREE domain name with them! 
Help save the planet. Get your web hosting with GreenGeeks now.