Last Updated on
A lot of services offer quite a lot in terms of email hosting, but not all of them are sufficient for business needs. You'll want to avoid so-called "free" services, as they won't provide the resources necessary to support even low-end operations. You'll also need to consider the additional features that business email necessitates.
Multiple accounts are a must. Security and anti-SPAM efforts are non-negotiable. Check out the following clip if you need a run down on security features to keep an eye-out for:
Disclosure
As an independent review site, we get compensated if you purchase through the referral links or coupon codes on this page – at no additional cost to you.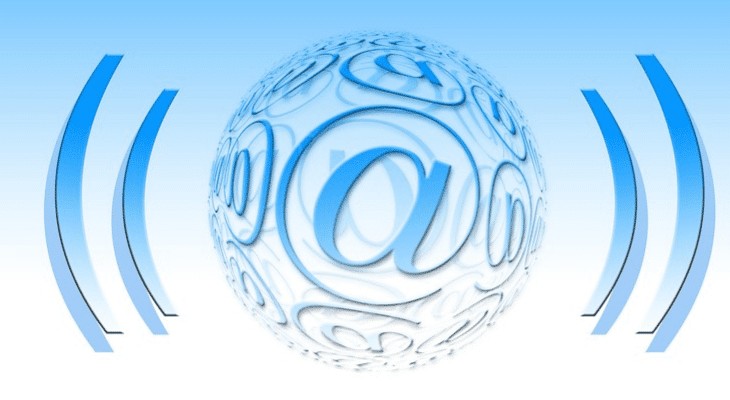 You'll need speed and reliability, along with the ability to utilize different services for accessing mail. Don't forget that your business will (hopefully) grow, so the capacity for scaling resources is another key element.
It's a lot to think about, which is why finding the best business email service will take some of the strain off of your efforts.
The web is littered with options, but with some careful analysis and comparison of the highest rated services; we can narrow down our options to the ones that have the most going for them from a business standpoint. Who tops the charts? What is the best email for business? We're going to find out today as we break down the best names in the game.
| Rating | Company | Protocol | OS | Customer support | Price |
| --- | --- | --- | --- | --- | --- |
| | | | | | |
| | | | | | |
| | | | | | |
| | | | | | |
| | | | | | |
Here are the best business email providers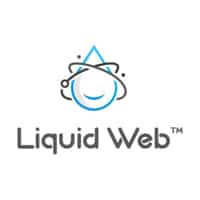 LiquidWeb's commitment to business solutions is well-known. From fully managed dedicated servers to WordPress hosting, and beyond.
They've built a small empire on the back of high-end server hardware, providing Linux and Windows hosting options, maintaining superior speed and uptime, and giving their clients round-the-clock support for technical issues.
You'll find customer after customer lauding their service and reliability, all of which is well-deserved.
In terms of email offerings, they give you plenty of options enabling POP3, IMAP, or SMTP protocols, and provide email hosting for both Linux and Windows servers.
Their Linux and Windows Mail Hosting features unlimited domains and mailboxes, along with anti-SPAM protection and a range of security services, backed by their stellar support team.
You can establish a List Server to manage email subscriptions; you can set up any number of mail clients (or use webmail) to view your messages. You can even synchronize with Microsoft Outlook, enhancing email ease to an even greater degree.
LiquidWeb's mail hosting also comes with a built-in calendar, task management features, and mobile access via webmail. All hearty offerings that make them a "best email for business" standout.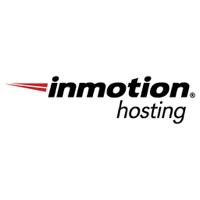 InMotion is a big name when it comes to open source solutions for web hosting. They openly flaunt their associations with open source kings like Joomla and b2evolution.
They bill themselves as "Linux professionals," and have the servers to back up their claims. Fast, powerful, and, if you're in need of technical expertise, completely managed (taking the pressure off of businesses that require the extra know-how to get the ball rolling).
With email, it's more of the same. You can create an unlimited number of email addresses no matter which InMotion hosting plan you choose.
They walk you through the process of creating and accessing accounts. If you want to configure a desktop email client to check your mail or access your accounts through webmail or on a mobile device.
Security and anti-SPAM come standard, and if you want to set up auto-responses or email forwarding, they'll lend a helping hand in getting everything configured.
This is a great option if you're in the market for the best email hosting for small business needs, as their level of support is of the highest caliber.


Our #1 Choice For Hosting Blogs
62% Off Exclusive Offer Applied at Checkout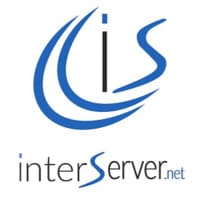 Don't let the "affordable" moniker fool you into thinking these guys are a cheap, run-of-the-mill hosting service. InterServer's accolades stretch far and wide, with customers praising their feature-laden platform and top-tier support.
Do you need the ease of shared hosting? They have you covered. Do you need the power that comes with VPS or dedicated offerings? No sweat. InterServer is all-in on advanced functionality and assisting high-end power users.
InterServer's approach to email? They let you have at it with your choice of SMTP or POP3. You can access your multiple accounts through webmail or a desktop client.
You can hook things up via Linux or Windows, and they provide support for keeping your data secure and keeping SPAM to a minimum. This is all in addition to their helpful knowledge base, which provides additional information on staying on top of your email configuration like a pro.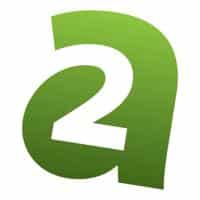 They might not be the biggest name, but A2 Hosting provides some of the best services on the hosting market. If you do recognize the brand, it's probably because of their top-notch speed, reliable servers, generous resource offerings, and range of developer options. They don't skimp on powerful hosting, and they don't skimp on email either.
Unlimited accounts come with every hosting plan, along with the ability to choose between IMAP, POP3, and SMTP protocols.
You'll be able to integrate all kinds of useful additional email extras too, including phpList, Dada Mail, Pommo, Squirrelmail, and more. Setup is a cinch, and support for all email options is par for the course when it comes to A2 Hosting's service. Definitely a top pick for best business email provider.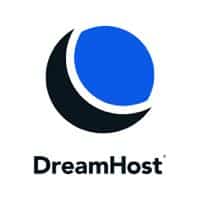 As long as DreamHost continues its high level of service, they'll keep ending up near the top of lists like this one. "Award Winning Web Hosting" is no exaggeration, as they've got the accolades, numbers, and happy clients to back up their big talk.
Now, you may have heard about DreamHost's issues with their email servers at one point in the past, but they've turned it all around and got the ship back on course. Make use of IMAP, POP3, and SMTP to your heart's content.
Enable SSL for advanced security, and, of course, have every step backed by DreamHost's great customer support. If you want the best business email provider for your company, you're going to want to take a close look at everything DreamHost has to offer.
Best business email providers: our conclusion on these services
No matter which of these choices you go with, you're going with a candidate for best email hosting for small business. Each has a slight edge in particular arenas, and your final decision will largely come down to which offers hosting plans that meet your individual resource and feature needs.
As far as providing great business-oriented solutions, though, all of these top-tier players have a lot going for them, and then some.