Last Updated on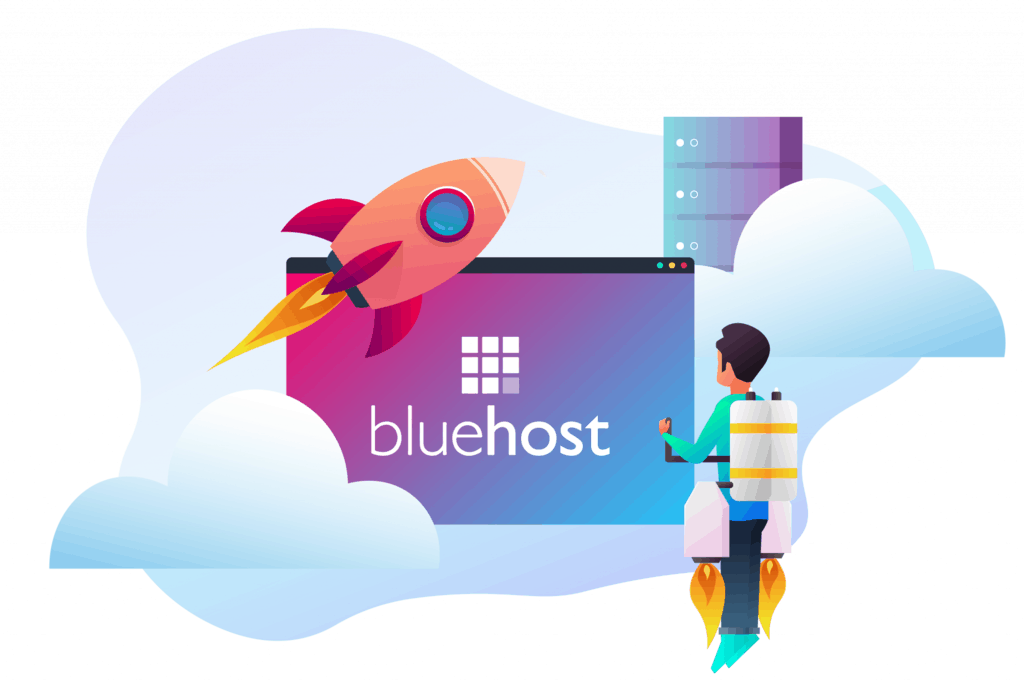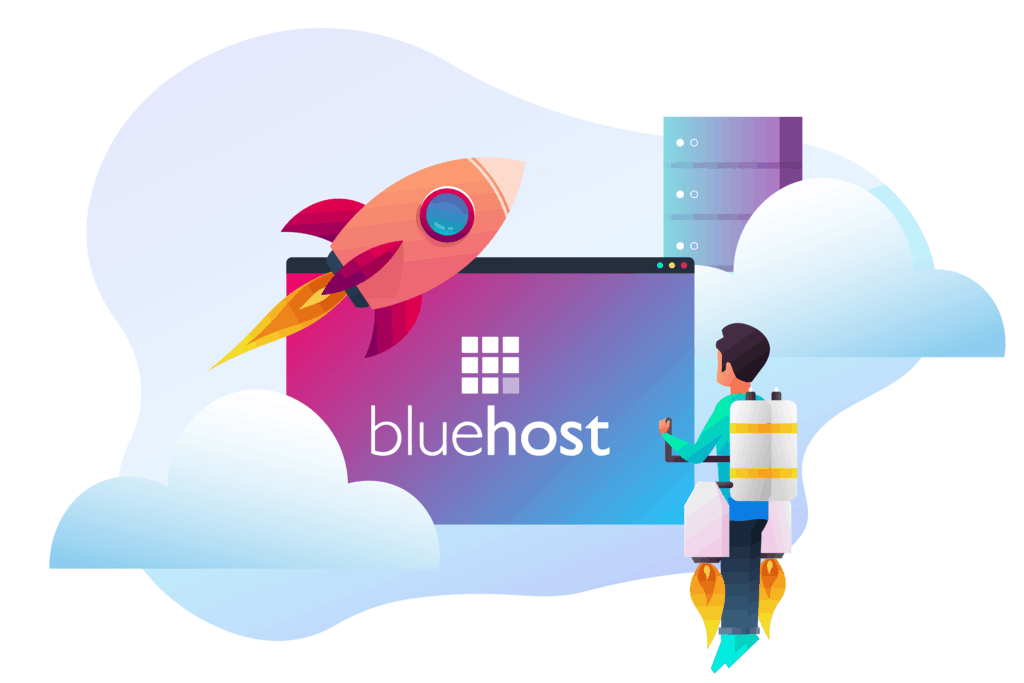 BlueHost is popular because of its great name, affordable cost, and commitment to serving its users as well as being a recommended web host provider for WordPress builders and bloggers.
Disclosure
As an independent review site, we get compensated if you purchase through the referral links or coupon codes on this page – at no additional cost to you.
Before we get into the meat of our look at BlueHost email hosting, let's learn a little more about the company and how they got started.
BlueHost set up its headquarters in Provo, Utah, and established its business in 2003. They had a stellar primary goal, which was to make a better web hosting company. They were recently acquired by Endurance International and are now in the top 20 list of web hosting companies in the world.
BlueHost keeps its users in mind when making any changes or additions to their policies and plans. They offer the types of packages that users want and need, at a price they can truly afford yet despite this affordable price,  there is no sacrifice when it comes to the quality of products and services.
BlueHost knows that non-technical people are beginning to get their feet wet with website building. Users are looking for a website building experience that builds on the computer knowledge that they've gained in their work and personal lives.
BlueHost knows that when the consumer population has increased knowledge about website building, it builds their confidence to expand on that knowledge. It gives them the confidence to move forward with owning one or more websites.
BlueHost employs experts that are available to help beginning website builders learn how to understand all the web building and design tools to create a functional, attractive website.
Here's the rundown on the best things that BlueHost offers its users and some of the things that leave users yearning for something more.
Bluehost email hosting price and plans: pros and cons
Prices are not bad, but not the lowest
You can get your email hosting from BlueHost set up for just $7.99 a month. They have specials all the time for as low as $3.95 for shared hosting, which brings their price a lot closer to their competitors, so it pays to look for specials.
Upgrade to Next-Gen VPS for $29.99 for their most popular enhanced plan, which is also reasonably priced. The VPS hosting plan gives you cloud hosting on a private server where you get increased power, flexibility, and control for your websites. You can also get Next-Gen VPS hosting on the standard plan for $14.99 a month or the premium plan for $44.99 a month.
Dedicated server plans are also competitively priced between $79.99 and $119.99 a month.
Unlimited everything and upgrade plans galore
If you don't count the most basic plan, BlueHost website hosting gives you the features that most users feel are important without any limitations.
One of the most popular features is the user-friendly cPanel with an enhanced interface and additional tools. cPanel lets users manage their websites, domains, emails, files, and more, right from their dashboard.
BlueHost clients get unlimited websites, unmetered website space, unmetered bandwidth, unlimited parked domains, unlimited subdomains, unlimited email accounts, unlimited email storage, and a free domain. Upgraded plans include offerings from SpamExperts to keep pesky spam out.
For an additional $13.95, users can get the Go PRO plan and get a dedicated IP address, SSL certificate, domain privacy, and Site Backup Pro.
Take note that any promotional or sales pricing is only effective for the first year. Subsequent renewals are offered at their normal rate.
Money back guarantee Is fair and reasonable
BlueHost lets you cancel your subscription at any time. If you cancel within the first 30 days, you are entitled to a full refund. After the 30th day, your refund will be pro-rated for the remainder of your hosting term.
Be aware that the domain fee is non-refundable, but even if you cancel, you still get to keep your domain name until the end of your registration period. You can extend your registration after that if you wish. Any fees that you paid for other add-on products will not be refunded either.
Don't worry about unexpected or annoying fees. There are no term commitments, hidden fees, or penalties.


Our #1 Choice For Hosting Blogs
62% Off Exclusive Offer Applied at Checkout
BlueHost holds a reputation for slow loading pages. Website owners take pride in the time and effort that they take to create and maintain their websites. They know that visitors are unlikely to stick around when they have to wait for pages to load. BlueHost's page loading times are nearly twice as slow as their competitors.
Google found out the hard way that visitors want fast-loading pages when an experiment revealed that they lost 20% of their visitors when they experienced a delay of a half of a second. They also saw boosts in traffic and usage when they made system improvements that resulted in faster page loading.
BlueHost has a ways to go to get up to speed with matching page loading with their competitors.
Site migrations are fast and easy, but pricey
Where BlueHost loses some of its star reputation for being client-friendly is with regard to site migration. Many web hosting providers will include site migration for free and many of those same companies are happy to help without passing the cost along to their subscribers.
For whatever reason, BlueHost stepped outside the box and decided to charge for assisting users with site migration. That help comes at a hefty cost of $149. While the cost is high, BlueHost also places restrictions on the number of sites and email accounts that you can transfer, limiting migration to no more than 5 sites and 20 email accounts.
While this is a deterrent for seasoned web builders, it is an asset to the beginner web builder that wants to learn about more web building.
Another area that BlueHost lags behind its competitors is with subpar security features. While web hosting competitors are actively pursuing and beefing up their security features, BlueHost has fallen victim to hacking attacks. To make things worse, the BlueHost knowledge base has not done a good job of offering helpful tips and advice to its customers to help them protect themselves from hackers.
To help solve this problem BlueHost set up a fee-based protection plan with its partner, SiteLock, where subscribers can get protection from hackers, malware and other threats.
Now that you have the good and bad, let's take a look at some of the top BlueHost features.
BlueHost is tough to beat when it comes to comparing what they offer for marketing efforts. BlueHost has several regular marketing promotions that give you credit for Google AdWords, Yahoo search marketing credits, Miva credits, Ask sponsored listing credits, PRWeb credit, and Boxed Art credit.
BlueHost has also gone out on a limb and partnered with Simplicity, GlowTouch Technologies (web design), Postini (spam service), ShopSite (online shopping cart), AliveChat (webchat), FaxPipe (online fax), and Mozy (online backup). These promotions come in the form of credit, special discounts or free trials.
2. BlueHost expert training
It's true that BlueHost charges a premium for its BlueHost expert services, but that alone should not discourage you from subscribing. For $79.99 you can get one-on-one training with a BlueHost expert for 45 minutes. In that timeframe, you can get a cPanel guided tour, web builder recommendations, and help with WordPress, Weebly, and other website builders.
They will help with setting up a theme, installing plugins, selecting widgets, page creation, email account creation, spam protection, and more.
3. Other features included
BlueHost is no slacker when it comes to packing its plan with features. BlueHost gives you unlimited disk storage, unlimited domain hosting, a drag and drop builder, secure email, cPanel, FTP access, site promotion, website scripts, eCommerce features, multimedia features, site backups, and more.
You also get 24/7 support by trained experts, video tutorials, and the money-back guarantee.
Is BlueHost webmail any good?
Over a decade ago, BlueHost set out to make a better web hosting company. The success of BlueHost certainly demonstrates that they have not only succeeded, but surpassed and expanded upon their original goal.
BlueHost takes pride in being a recommended web hosting provided by WordPress. With many plans available, BlueHost is a strong contender for the basic blogger, as well as non-profit organizations, community sites, and corporate businesses.
Give BlueHost a try, they are one of the best email hosting services out there so you have nothing to lose. The BlueHost experts are standing by and ready to help you.
Our BlueHost email hosting review final rating
Users like Bluehost because they have a backup for everything. There are backups for the system, backups for support, and they offer a money-back guarantee if you're still not satisfied. Their money-back guarantee makes it worthwhile to give Bluehost a try.
I give Bluehost a rating of 4 out of 5 stars. Bluehost web hosting specifically designs its system keeping in mind the type of web hosting service that clients expect from a premier web hosting provider.
Bluehost doesn't claim to be the lowest cost web host, but they offer a good product at a competitive price point.


Our #1 Choice For Hosting Blogs
62% Off Exclusive Offer Applied at Checkout