Last Updated on
For me, WooCommerce is currently the best of the WordPress eCommerce plugins. I have a surprise for you, though, and you're gonna need to check out my mini-review below.
But first, I need to give you a little father-to-offspring talk about such plugins.
Disclosure
As an independent review site, we get compensated if you purchase through the referral links or coupon codes on this page – at no additional cost to you.
Please do your research about exactly what it is you need from your website. If someone's railroaded you into deciding you need an inventory management system, something to manage your members and be handle to take donations, don't just take their word for it and buy an all-in-one. There are many options you should look at.
Yes, eCommerce solutions are essential for optimizing your business, but this guide will take you through exactly what each of these plugins can do. At the end, I have a handy list which tells you exactly what each is the best at.
My aim is for you to come away with further education into the world of eCommerce plugins, as well as an understanding of what it is you need.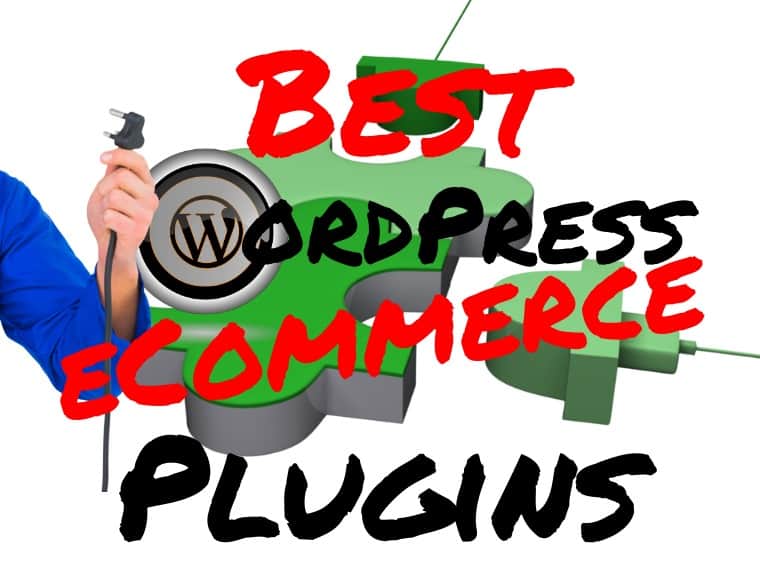 Although I consider WooCommerce to be the king of WordPress eCommerce plugins, the top list of these contains:
WooCommerce
Easy Digital Downloads
Ecwid
JigoShop
WP eCommerce
BigCommerce
MarketPress
MemberPress
WP EasyCart (integrating Cart 66)
Veeqo
1. WooCommerce with an Astra-themed twist! (best free WordPress eCommerce plugin)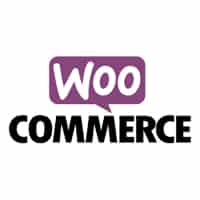 With over 5 million total active installations and almost 3000 total ratings of 5 stars from users, WooCommerce is a go-to eCommerce plugin for many website owners and their store.
From the engagement I've seen, not only is that because you can get started with WooCommerce for free but also because of how you can level-up WooCommerce's power with the popular Astra theme.
Astra is an often updated, tried and tested theme for SEO and speed, and it is to WooCommerce what bread is to butter, take a look for yourself.
If only I could eat an eCommerce website…
They mainly work so well together because they're both so lightweight. PLUS, you don't need to be tech-savvy to get your store up and running and products selling either. If you're looking for a plug-and-play style of eCommerce website, they should both suit your needs.
The basis of WooCommerce is heavily built upon the power of WordPress, allowing you the open freedom that WordPress has to offer, but with the eCommerce that Woo has to give. I'm talking:
Full customization
Adaptability with other plugins
Extensive sales options, from physical products to digital downloads and subs
Unlimited product and order capability
Even though WooCommerce is one of the most popular eCommerce plugins, that doesn't necessarily mean it's going to suit you. Otherwise, other eCommerce plugins wouldn't exist. Yet, when you power WooCommerce with Astra, you can drill down even further into the customization.
Don't want your shopping cart to look like the regular Woo styles everyone is using? Astra it.
Don't like the commonly used product image format? Astra it.
Even if you won't want the customization that a WordPress WooCommerce store running on the Astra theme provides, the starter templates are an ideal solution.
And, I think that's where some of you might fall down here. Since they're both high-quality products vs others in their own markets, when you combine the two, in comparison to other options, they're stronger than Chuck Norris.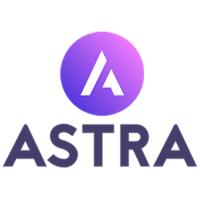 Although WooCommerce is free, you can pay for additional extensions to really make your site and store zip, but this isn't necessary.
My advice to you is to try WooCommerce out on your WordPress site (because it's free) and integrate Astra so you don't look like everybody else (and your site loads faster).
Even though you are starting out with the basics here, you'll be in a class of your own and you can build from there.
2. BigCommerce (best WordPress eCommerce plugin for bigger businesses)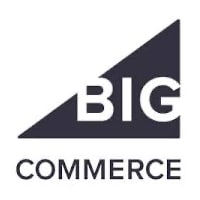 I'm impressed with BigCommerce's big-player personality instantly. Being new to the WordPress eCommerce plugins market, it has a lot of competition, but the plugin does integrate extremely well with WordPress.
If you're looking for a competitor to WooCommerce, this could be the main one, although I'd like to see how well the market continues to take to it. It's also not on the same track as WooCommerce since it's very much a stand-alone eCommerce solution.
If you're looking to hit the major social media channels, such as Insta, eBay and Facebook, straight off the bat, no matter the price plan you opt for, then your eyes should be drawn to BigCommerce.
This is all done from one central control point on the dashboard. Some of the other WordPress eCommerce plugins require you to upgrade your accounts to be able to access all the above channels.
Unlike WooCommerce, the official BigCommerce plugin is definitely aimed at the more advanced business, so if you're a small business with only a few products, this bad boy might overwhelm you.
But if you're looking for a standalone eCommerce solution that:
Doesn't slow do your website
Doesn't charge you transaction fees
Has a crazy amount of diversification; and
Can boost your online product sales,
… then you should check out BigCommerce.
The first month is free, with the paid plans being:
Standard: $359.40 per year
Plus: $863.40 per year
Pro: $3,239.52
Enterprise: Call the sales team for a quote
Yes, it's more expensive than my Walmart underwear, but the market is reacting positively, with big names such as Ben & Jerry's and Camelbak utilizing BigCommerce's big features.
3. Easy Digital Downloads (best wp eCommerce plugin for digital product sales)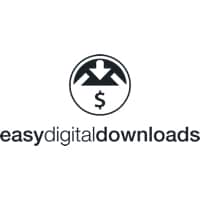 Although it sounds like a cheesy knock-off product, Easy Digital Downloads doesn't promise to do anything else but offer a solution for, you guessed it, digital downloads, making EDD one of the top WordPress eCommerce plugins.
By doing this, it steps sideways into a market away from physical products, so if you're looking to commercialize your site through eBooks, PDFs, subscription, memberships, or any other digital medium you can think of, EDD (I made that up; I hope they like it!) is a good choice.
But do expect to open up your wallet. Sadly, there's no free option, with Easy Digital Downloads' pricing structure as follows (correct at time of writing):
Personal Pass: $99 per year
Extended Pass: $199 per year
Professional Pass: $299 per year
All Access Pass: $499 per year
Before you start to scoff at the pricing (I did to start with, too), know that EDD synergizes your website well with payment solutions such as PayPal and Stripe. Sure, many such processors aren't free, but to use the best of these, you're going to have to pay anyway.
As with WooCommerce, Easy Digital Downloads is optimized for WordPress and not much else. This is both good and bad, but since I know many of you are WordPress fans — as am I — then you should be golden.
There's so much more to EDD than first appears on the surface, and it does go toe-to-toe with a WooCommerce website. If it were free, I'd probably rate it as the best WordPress eCommerce plugin online today.
4. Ecwid (best eCommerce plugin for WordPress ease of use)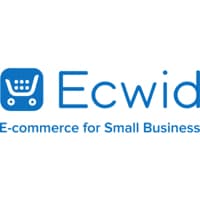 Sometimes, we just need something simple and easy to kickstart our eCommerce sites, don't we?
I love the intensity and adaptability of both Woo and EDD (sounds like a cool band name!), but Ecwid comes along and steals the easy-mode trophy from other WordPress eCommerce plugins.
Your first experience with Ecwid is going to be pretty smooth since it's very much a hold-your-hand type of WordPress plugin with a handy checklist to follow. This support combines well with the fact you never have to pay a penny for Ecwid's services.
But you do really only get the basics with the Ecwid free plan and are limited to a maximum of 10 products. This does make it a good choice if you're looking for a cheap way to get your first eBook marketed, though.
If you need more oomph from your online store through WordPress eCommerce plugins, then investing in the Ecwid price plans will set you back the following, if you pay annually:
Venture: $150 per year
Business: $350.04 per year
Unlimited: $990 per year
What features do you get for these prices? Firstly, access to more sales channels. The free version gives you an online store, whereas Facebook, Instagram, and Etsy open up with the Venture package. Additionally, access to Amazon and eBay channels are granted with the Business plan.
This is definite food for thought due to how powerful the above are for online sales. These paid plans also allow for other vital eCommerce features such as discounts, tech support, and inventory management.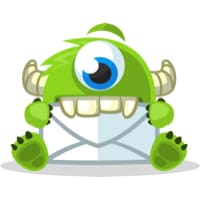 I was going to feature JigoShop but had sadly learned it's no longer functional. Sad times indeed!
So, I was forced to go left-field and take a bit of a slant with OptinMonster. Sure, all these funky all-singing all-dancing WordPress plugins are wonderful and can do many things…
But are you building an email list?
No? Then this is where OptinMonster can help. Back when I first started with internet marketing, I was always told to build an email list. Social media accounts and YouTube channels go be taken down, but your email list is YOURS!
So, by using something like OptinMonster to create an opt-in linked to one of your products, not only can you increase your sales, but you can also expand your future marketing footprint.
Opt-ins work by you giving the customer something in return for them providing you with their name and email address, and they're considered one of the best ways to improve your site's profitability.
With OptinMonster you can target your offers to certain buyer behavior, as well as split-test and adjust your offers as and when needed.
This really does seem like the real deal, especially when the likes of Harvard University, Pinterest and tripadvisor are onboard.
OptinMonster pricing isn't too extreme, either, with the following plans currently available:
Basic: $108 per year
Plus: $228 per year
Pro: $348 per year
Growth: $588 per year
If those are too steep for you, consider hanging around the site for a discount. OptinMonster is known to offer flash sales, with up to 35% off just on a weekend.
Come on, surely calling a WordPress eCommerce plugin, "WP eCommerce" is cheating? It doesn't make it the best of the best, but I'd call it more of a midfield runner.
It does all the things you'd expect and leans toward marketing more than anything, which, let's face it, is kind of important for eCommerce. Stand-out marketing features for me are the advanced discount and coupon features, but the shipping rate integration with the likes of USPS and UPS is a bonus, too.
Although the basic WP eCommerce plugin is free, you can upgrade to the Gold Cart version for:
Single site: $99 per year
2 to 5 sites: $75 per year
Unlimited sites: $250 per year
You do get premium support with the Gold Cart version, but I've read reports that customer support and updates are lacking.
WP eCommerce definitely has its place as one of the best WordPress eCommerce plugins but there's so much to be improved on, especially when more all-encompassing plugin solutions can do the same but better.
Having said that, the live shipping rates and compatibility with many popular payment processors aren't things to ignore.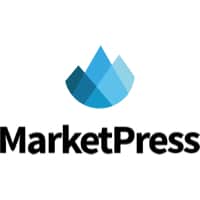 The entire reason behind MarketPress' creation was to avoid the use of extensions, so this may put you off instantly. If it does, stick with me for a couple of minutes anyway.
Many of you will already know that having lots of extensions that don't necessarily optimize well together can slow your site and backend down. Not only is this frustrating for you but for your customers, too.
Personally, I like the umbrella packages without extensions. But then I like things simple and done for me (my cat's actually writing this article), so perhaps that will appeal to you.
In terms of functionality, it does a decent job of managing inventory, but I wouldn't put it in front of Jigo for this. I do like how products are hidden automatically when they're out of stock, but I don't like how you can't integrate MarketPress with your Facebook store.
I get the feeling MarketPress has spread itself a wee bit thin, offering other services such as hosting and SEO, although I wouldn't invest in this WordPress eCommerce plugin for those features alone.
If MarketPress does tickle your fancy, there's a 7-day free trial, after which you can expect to pay $588 per year.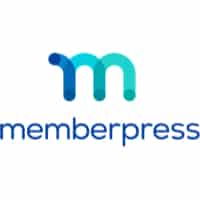 This WordPress eCommerce plugin targets the membership side of eCommerce, allowing you to tailor and customize membership programs to the most finite degree. It also talks to WooCommerce, which is a major bonus.
You can also use MemberPress to facilitate digital downloads. If you're a gamer, you might have used MemberPress without realizing it, choosing from a range of subscriptions and paying for a digital version of a game and then receiving the code via your account or email.
It doesn't just operate as a commercial plugin, though. You can tailor each member's access across your site to only be able to view certain content. This works well for blog posts, videos and specific communities.
While many of the other WordPress eCommerce plugins supports a vast range of payment solutions, MarketPress only works with Authorize.net, PayPal and Stripe. While these are core providers, you're lacking some variation here.
Current MemberPress pricing is as follows:
Basic: $1,788 per year
Plus: $2,988 per year
Pro: $4,188 per year
Yes, it's expensive, but MemberPress is highly regarded as the best WordPress eCommerce plugin for memberships.
9. WP EasyCart and Cart66 WordPress eCommerce plugins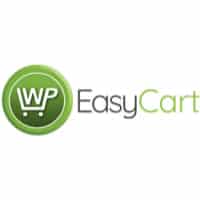 I was going to feature Cart66 here, but I noticed the company behind WP EasyCart bought out Cart66 and have integrated existing Cart66 Lite and Cart66 Cloud customers into the WP EasyCart plugin.
WP EasyCart is a direct competitor to WooCommerce, especially since it can integrate with any WordPress theme. It can also handle physical and digital products, donations, memberships and gift cards, and is considered an all-in-one eCommerce plugin.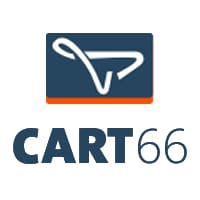 Like many other WP eCommerce plugins, it features abandoned cart recovery and can be used with the likes of PayPal, Square and Stripe. Although, and this is a big one for me, you have to pay a 2% fee for the payment solution integration. Grrr! The good news is that this is waived if you pay for one of the paid versions of the plugin.
I do like how WP EasyCart instantly makes your site mobile and tablet ready, which is a frustration for many site owners. It also has a comprehensive ordering system and live shipping calculations through the major shippers of DHL, UPS, USPS, FedEx, Australia Post and Canada Post.
WP EasyCart does fall into the category of free WordPress eCommerce plugins but you're heavily limited with what you can do here. For instance, you don't get access to Apple Pay and Google Pay through Square and Stripe. Nor do you get full product support, which I find a bit lacking, but this is quite common, sadly.
Instead, you can go wild with WP EasyCart, with the pricing as follows:
Pro: $69 per year
Premium: $99 per year
Those prices impress me considering how much you get. Although, despite Facebook and Instagram integration being there, there's no mention of Amazon or eBay. I do like how WP EasyCart works with Quickbooks for product information, ordering and customer account information, though.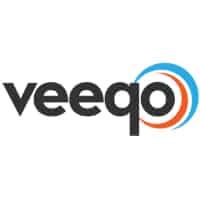 Knowing that you're in good company with Veeqo definitely helps — big-name brands such as Vitabiotics, Dove and Harry Potter use Veeqo for inventory management and shipment. So if you're determined to ship a health product that's good for your skin and is called Wingardium Leviosa, then off you shoot.
(If you don't get that joke, then… what is life?)
Not only is Veeqo already trusted, but it integrates well with WordPress and WooCommerce, BigCommerce, Shopify and Shopify plus. This combines well with multi-channel integration via Amazon, eBay, Walmart, and Etsy.
All the major shipping companies work with Veeqo, too — UPS, DHL, FedEx, DPD, USPS, Royal Mail, and many more. There's also integrated accounting through Quickbooks and Xero, which is perfect for managing customer orders and taxes, and for inventory management and revenue reports.
Digging deeper into the inventory management side, you can expect the following:
Automatic picking
Barcode scanner picking
Packing confirmation
Returns management
Inventory forecasting
Inventory syncing
Sounds great, but what about the price? While there is a free trial, if you pay annually, prices start at $1,872 per year for 500 orders per month and can be as much as $13,790.40 per year for 10,000 orders per month, if you pay annually rather than monthly.
You see, Veeqo's pricing works on the price plan and the number of orders you expect each month. Anything above 10,000 orders per month and you'll need to call the sales team for a quote.
It's clear to say that although Veeqo WordPress plugin has some excellent features and functionality, it's certainly not meant for the smaller business and is geared toward physical products rather than digital ones.
Best eCommerce plugin for WordPress: key takeaways
The above is by no means all of the WordPress eCommerce plugins but I, as do others, consider them to be the best.
I think the key when choosing one (or more) WordPress eCommerce store plugins is to focus on what it is you want from your store since many do different things. Here's a quick comparison list that might help you choose the best eCommerce plugin for WordPress:
Overall best: WooCommerce with the Astra WP theme
Scalability: BigCommerce
Membership management: MemberPress
Inventory management: JigoShop
Most simple: Ecwid
Digital products: Easy Digital Downloads
Marketing: WP eCommerce
FAQs on WP eCommerce plugins
WordPress is good for eCommerce and excels over other CMS options due to its ability to integrate with eCommerce solutions while being user-friendly. It serves as an excellent platform for bloggers to further monetize their sites through eCommerce and enables them to build in extensive themes and plugins to enhance their site.
An eCommerce plugin enables your site to have a point of sale on it. This could be a checkout for physical and digital products or a membership system for monthly subscriptions. It can also integrate with inventory management, customer order management, shipping, accounting, email marketing, and many other business aspects.
Yes, there are free WordPress eCommerce plugins. But while many free plugins are excellent, the best tend to have either a monthly subscription or charge for certain extensions. WooCommerce is an excellent example of a free plugin that has paid extensions.


Our #1 Choice For Hosting Blogs
62% Off Exclusive Offer Applied at Checkout
Articles related to eCommerce WordPress plugins: