Last Updated on
How important is it to protect your website?
The short answer to this would be extremely important. Thousands of new websites are hacked everyday, and it isn't enough to simply keep your WordPress site up-to-date. What you need is a completely reliable security plugin that can provide the level of protection you need.
Disclosure
As an independent review site, we get compensated if you purchase through the referral links or coupon codes on this page – at no additional cost to you.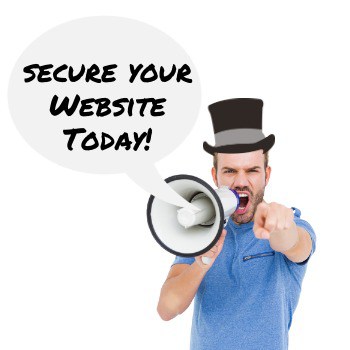 Choosing not to protect your website with a good security WordPress pluginwill leave you susceptible to the following risks:
Sensitive company and client information could get leaked.
Your site or email could get blacklisted. (Think about the "this site may be hacked" warning Google gives when you get redirected to untrustworthy websites.)
Your search rankings could go down.
Your visitors may frequent another site that takes security seriously.
You could lose business and money.
You could lose the web content you worked hard to create.
And more.
As scary as this may sound, all is not lost. Choosing the right WordPress security plugins will take care of these risks and allow you to focus on more important things.
There's a lot of great free and paid options out there to choose from. If you aren't sure as to which one you should get, feel free to continue reading.
The best security plugin for WordPress is MalCare. Its creators have engineered it to be user-friendly with an intuitive dashboard and automated tools. Whether you're new to the game or have been around for awhile, MalCare will definitely provide the protection your website needs.
There's a lot to like about this product. MalCare goes beyond malware signatures to detect threats that other scanners typically miss. They also perform security processes on their own servers. That means there is zero load placed on your server, which means your website can function more efficiently.
What I like best about them is how confident they are in their team's ability to deal with malware. If they are unable to remove the threat, they'll give you your money back 3x.
Here are the best security plugins for WordPress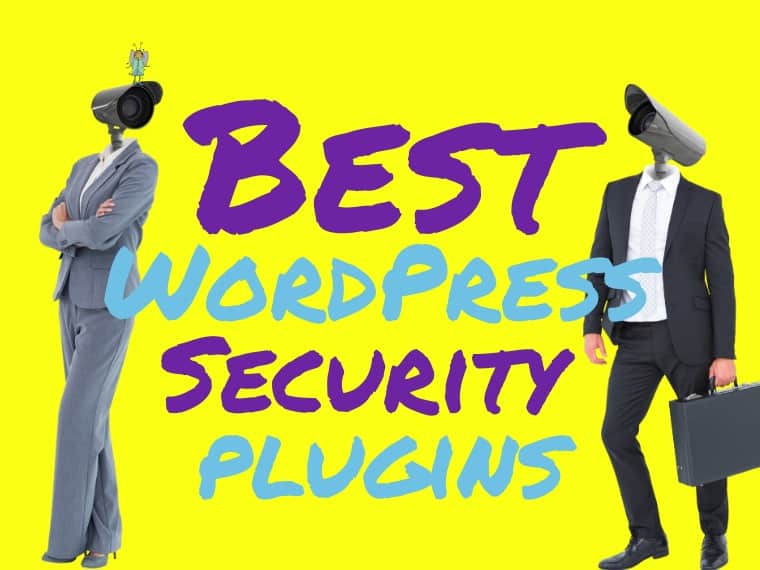 Malcare
iThemes Security Pro
Wordfence Security
All In One WP Security & Firewall
Shield Security Pro
Astra Web Security
Sucuri WordPress Plugin
SecuPress Pro
VaultPress
WP fail2band
1. MalCare (best security plugin for WordPress overall)
MalCare Security is unique in many ways. It works by scanning your website from their servers, thereby putting zero load on your server. MalCare also has an awesome 1-click malware removal, which is a step up from just detecting malware and not doing anything about it.
Not only does it run a deep and intelligent scan for malicious activity, but it surgically removes the threat without damaging your site in under 60 seconds.
While it has less active downloads compared to the other more popular alternatives here, MalCare is trusted by brands like Intel, Valet and Dolby True HD for good reasons.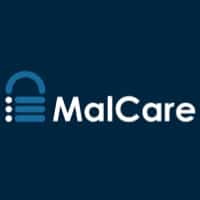 Good reasons to use MalCare include:
Easy-to-use, with setup over in just 50 seconds.
Captcha-based login protection to thwart Brute Force Attacks.
Completely (not partially) remove malware with the click of a button.
Real-time protection from the latest threats thanks to its Smart Firewall.
Utilizes over 100+ intelligent signals to detect malware that other scanners would miss.
Immunity against malicious attacks your WordPress site has already been exposed to.
Update plugins and themes from your MalCare dashboard.
Harden your WordPress website using the security best practices from your dashboard.
Automatic daily backups.
There are currently free and paid versions of this product from the MalCare label. The premium version starts at $99/year and gives you extras such as regular backups, website security hardening and client reports.
2. iThemes Security Pro (best for sites with existing firewall protection)
The iThemes Security Pro offers 30 different security measures to keep your website protected. One cool thing about this product that separates it from the others out there is its two-factor authentication setting.
When activated, you'll be required to enter your password AND the passcode that's sent to your mobile phone or tablet to successfully log into your user account.
Other features that'd explain iThemes' extremely popular WordPress security plugin with over 900,000 active users include: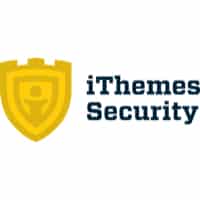 404 error protection for situations where bots scanning your site generate numerous 404 errors in the process.
Brute force protection for limiting the number of failed login attempts. A brute force attack is basically an attempt to gain access to your admin area to commit all sorts of wrongdoings.
Strong password generator for decreasing the odds of a successful brute force attack.
Away mode, because you don't want people fiddling with your website during certain hours of the day.
Email notifications so you're always aware if some BS is going down behind your back.
iThemes Security Pro is cheaper compared to the other plugins on this list at $80/year. However, it's important to note it doesn't come with its own firewall.
With that said, its developers recommend pairing it with Sucuri's Web Firewall. If you choose to follow this recommendation, be prepared to pay an extra $120/year.
While a bit more expensive, you'll need both in order to form a more reliable net of protection around your WordPress website. Alternatively, you could go with one of the other plugins that offer a more complete security package (e.g. MalCare.)
3. Wordfence Security (most popular security plugin)
With over 3 million active installs, it's really no surprise to see Wordfence included in many of the best WordPress security plugins lists everywhere.
Used to help with cybersecurity by government militaries across the globe, this plugin's user interface is easy to understand and provides quick insight to traffic trends and hacking attempts.
Other features that explain its massive popularity include:
Two-factor authentication.
Scans all of your files, not just your WordPress files.
Endpoint firewall that offers up-to-date protection against malicious attacks and hacks.
Scans over 44,000 known malware variants.
Guards your reputation by checking if you site or IP has been given a blacklist label for malicious activity during each scan.
Excellent customer support (especially for paid customers).
There are free and paid versions available. While both options are identical at the core, the premium version does have the advantage of more real-time data. Case in point, the premium version gets real-time firewall rule and malware signature updates. Freeloaders will need to wait 30-days before they get the updates. 🙂
The free version will be good enough to satisfy the needs of a smaller website. If yours is a bigger website that's frequently targeted and can't afford downtime due to an attack, you can get the premium version for as low as $99/year.
4. All In One WP Security & Firewall (best free WordPress security plugin)
The All In One WP Security and Firewall is a really great choice for anyone on a budget, because it's free. With 800,000+ active installations, this product offers must-have features like brute force attack protection and easy-to-understand graphs indicating how well-protected your site is and what you can do to close vulnerabilities.
The security and firewall rules of this application are categorized into "basic", "intermediate" and "advanced." It's a good idea to start with the basic settings just in case the intermediate/advanced settings conflict with your site's functionality.
Other noteworthy features include:
Strong password generator.
File change scanner that notifies you if any changes have been made within your site.
Blacklist tool that can be programmed to block certain users after engaging certain behaviors.
Excellent use of visual graphics and meters to help beginners understand what's going on with their website.
Scheduler for automatic backups.
Decent customer support with regular plugin updates.
Firewall protection features (e.g. prevent image hotlinking).
No annoying upsells (would you want fries with your burger, sir?).
5. Shield Security Pro (best WordPress security scan plugin)
Shield Security Pro is a comparatively cheaper product that stands out as a "less fussy" option. As the best WordPress security scan plugin, it works by finding and eliminating various threats without sending a barrage of annoying or useless notifications.
This plugin lets you beef up your site's security with a much-needed two-factor authentication. It also has a scanner that lets you know if it detects any vulnerabilities in your WordPress plugins and themes so you can update them before hackers find your weak points.
Other desirable features of this product include:
Brute Force Attack protection.
Strong password generator.
A firewall that protects against web requests, which violates set firewall rules.
Automatically blocks incoming spam from those vexatious bots.
Block offending IP addresses so you don't have to deal with annoying repeat offenders.
Unlimited audit trail monitor so you can review major/significant activities as far back as you want.
Scanning frequency can be set to every hour to keep your site even safer.
Unlikely to cause any conflicts with your website.
Shield Security Pro offers excellent customer support via email for as long as you keep paying your bill. At $29/year, Shield offers great security WordPress users can enjoy without breaking the bank.
Astra Web Security is relatively new to this market but it is growing quickly. Its intuitive dashboard gives you a clear picture of everything that's going down. This plugin helps protect your site with blacklist monitoring, threat analytics, hourly security notifications and more.
Other features that may interest you include:
A firewall that protects against bad bots, spam and over 100 different security threats.
SQLi and XXS protection to ensure all company and personal information is kept safe.
Protects against comment spam and brute force attacks.
One-click malware removal tool.
Add team members so they'll stay in the loop in terms of security.
Security audit assessment for identifying any bugs in your site's existing codes.
Offers a "Secured by Astra" badge, which could help make your visitors feel safer while browsing.
Customer support available 24/7 via phone and email.
Astra Web Security is good but doesn't have as many ratings as the other more popular security plugins listed here. Moreover, it's one of the more expensive options here with plans starting at $19/month ($228/year).


Our #1 Choice For Hosting Blogs
62% Off Exclusive Offer Applied at Checkout
7. Sucuri WordPress plugin
Sucuri WordPress Plugin is a popular product with over 700,000 active installations. The free version of Sucuri offers the essentials in terms of security. You'll get malware scanning, file integrity monitoring and hardening features.
The unpaid version should be ideal for webmasters with basic security needs. But if you need more than just the basics, you can upgrade to the Sucuri pro version and enjoy the following:
A firewall to thwart brute force attacks and other malicious attacks.
Help in mitigating distributed denial of service (DDoS) attacks.
Increased file scanning frequency at 12hr, 6hr and 30 minute intervals (depending on plan availed).
Sucuri customer support via phone, email or ticket.
Another thing worth mentioning is the fact that Sucuri will fix your website in the event it does get malware at no additional cost. This added service requires you to avail one of the paid plans. The cheapest they've got starts at $199/year.
SecuPress Pro first came to the market in 2016 and offers both free and paid versions. The former is pretty packed, boasting features such as anti-brute force login, blocking for suspect IPs and even a firewall. It even lets you change your WordPress login URL so the bad bots can't find it, which makes your site harder to crack.
However, you're going to have to pay if you want more advance features, such as:
PHP malware scans.
Security alerts and notifications.
Two-factor authentication.
Anti-spam guard.
Backup for database and files.
Task scheduler for improved automation that'll allow you to focus on other things.
Quickly check/fix 35 security points in 5 minutes.
Block suspicious IPs and bad bots.
Scan plugins and themes, which may be susceptible to attack.
White label, so you can actually rename the plugin under your company's name and still continue to receive updates and support.
Priority customer support (I guess that's fair).
If SecuPress Pro tickles your fancy, get it for as low as $65/year.
9. VaultPress/Jetpack backup (best for creating backups of entire websites)
VaultPress is a WordPress security plugin that centers its protection on creating regular, automated backups of your website and keeping it safe on their own servers.
Powered by the popular Jetpack plugin (Automattic is the author both products), users can enjoy protection against malware, brute force attacks and other malicious attacks.
Other features also worth mentioning include:
Secure your website backups offsite automatically or manually using the program's calendar.
Scans website for suspect files or file changes, and then lets you know if it finds anything right after.
Deal with malware and other security threats with the click of a button.
Stats that give you insight regarding peak visiting times and what threats transpired during those times.
A cheaper alternative for anyone working on a budget.
There are different plans available for VaultPress, with the cheapest one starting at $3/month. According to the company website, the $3 security plan is ideal for blogs, brochure sites and restaurants.
10. WP fail2ban (best free one-trick pony)
WP fail2ban is a free security plugin designed to do one thing, and one thing only: protect your website against brute force attacks. The current version has over 50,000+ active installations and has closed to a 5-star rating on average. That tells you it must be doing the one thing it's supposed to do right.
This product also keeps an audit log of all failed and successful sign-in attempts. This program also allows you to place bans on users. While an argument for the best free WordPress security plugin couldn't be made with this one, it's somewhat useful for webmasters who are just getting started and need the bare minimum in terms of security without information overload
The Best WordPress security plugins: key takeaways
The best security plugin will depend on your actual needs.
MalCare is the best overall in this list.
It's equally important to get a secure web host for the best possible security.
It's very important to keep the other plugins and themes updated to further prevent attacks. (MalCare and Shield Security Pro allow you to perform these updates from their dashboards.)
Consider the compatibility of these plugins with the other plugins/themes of your website.
Smaller websites could get away with using free security scanning options to get started.
All In One WP Security & Firewall provides the most features amongst the free options here.
SecuPress Pro and Shield Security Pro offer great features at a cheaper price.
WordPress security plugins FAQ