Last Updated on
Is there anyone who still hasn't heard of HostGator? They've been one of the biggest names in hosting for a good while now, offering plan upon plan to fit individual customer needs. Shared hosting? They've got it. Cloud hosting? They can do it. Even advanced server setups like VPS and dedicated hosting fall under their purview. When it comes to offering a robust service, they've certainly got all the bases covered.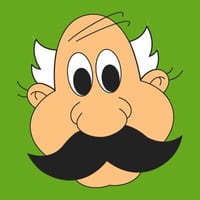 Now, let's say you want to take a piece of the amazing framework they've built to make yourself a bit of money. We're talking reseller hosting. You rent server space from HostPapa, then host websites on behalf of interested third-parties, earning yourself a nice fee in the process. HostPapa has your back there too, it seems, and were going to find out if their service is worthwhile in our HostGator reseller review.
Disclosure
As an independent review site, we get compensated if you purchase through the referral links or coupon codes on this page – at no additional cost to you.
Our HostPapa Rating
Before we start our HostGator hosting review, just know that HostGator is an average service that falls short of the top tier. They are big, which means they are offering plenty in regards to options, and also (theoretically) support. When it comes to the core of what a host should be, fast, reliable, and secure. However, you might find that HostGator lacks in some regards. Not the worst, but certainly not the very best. 3.5/5 stars.
HostPapa Reseller Hosting Review: Pros & Cons
When it comes to reseller hosting, they are doing more right than wrong. They have a strong lineup of reseller plans and understand that your end goal is to make some money. There are, though, a few things you'll have to pay attention to ensure your decision to use HostGator (if at all) is well-informed.
PROS
HostPapa Knows The Score
In many cases, the reseller (you, in this case) is looking for a business opportunity. It could be that you are a designer or web developer looking to pad their pockets by adding a web-hosting component to their business scheme. You could just be the entrepreneurial sort trying to dip your toes in the pond and learn what the hosting game is all about. Regardless of the reason, HostGator understands that profit is the goal.
To that end, they have designed their reseller hosting program to maximize your earning potential. That starts with their rather well-done FAQ about what reseller hosting is to get you oriented. They cover the basics, explain why reseller hosting is popular and how you can use it to get some income going. Best of all, they lay out some important features a server should have and how their offering match up to this ideal.
Now, we'll be going into which of their claims are true deeper into our review, but HostGator should be congratulated for being straightforward about their reseller program and fine-tuning things so that their customers can put money in their pockets.
HostPapa Offers A Good Range Of Plans
This has always been one of HostPapa's standout features: they give you options when it comes to their service. Reseller plans come in three flavors: Aluminum, Copper, and Silver. All of the plans give you the ability to add unlimited domains, so the differences between them mainly come down to price and resource allotment.
Aluminum: $19.95/month; 60GB Storage; 600GB Bandwidth
Copper: $24.95/month; 90GB Storage; 900GB Bandwidth
Silver: $24.95/month; 140GB Storage; 1400GB Bandwidth
What do you get with each plan? For the most part, you'll receive many of the features that you'd get with any other HostPapa offering. The WHM Control Panel allows you to monitor your server status, allocate available resources, and control other specific functions. cPanel allows you to access site statistics and integrate many third-party scripts.
You might be wondering why a solid control panel is important. A few things to note:
cPanel is something of an industry standard, so more people will be able to jump on board without having to learn a completely new interface.
The control panel allows you to fine-tune settings regarding your server, ensure that everything stays to your specifications and working at an optimal level.
The fact that both you and your clients are using cPanel means that you'll both have the same level of service and functionality, reducing hiccups that might come from operating disparate interfaces.
HostPapa allows for a range of programming languages and database functions, including MySQL, CGI, PHP, and more. You'll also get your pick of email setups, including IMAP and POP3, with SMTP. You can use a range of clients to access email, and even check mail via a mobile device. They've also got SPAM Assassin built-in to combat annoying messages.
HostPapa Is Still Great For Newbies
You have to hand it to HostPapa; they know how to get people through the door and keep them hanging around thanks to their simplicity. Signing up is a piece of cake. Just enter a few details, and you're ready to rock. If you have limited web experience, it's not a problem; they'll guide you through processes that are beyond your level of expertise.
They also have a reseller startup guide to help you hit the ground running. It covers the basic functions you'll need to perform to get your reseller business moving, including figuring out what resources you'll need, changing your DNS, creating your packages, configuring client web space, and uploading sites. If you're still stuck, you could always consult one of the many helpful tutorials that exist to guide the uninitiated to the promised land.
If you're a newbie just getting into the web space, take one thing from our review: HostGator is specifically geared to easing you into difficult concepts slowly. That might be all you need right there to make a determination.
Additional Considerations
Some folks say HostPapa's support is wishy-washy. For sure, you can find examples from irate users who say that HostGator has let them down. They do, however, seem dedicated to setting things right, particularly when they feel that communication breakdown may have been the cause of whatever went wrong.
Take this exchange, for example. The user, "jollymons," was not happy with how his experience went, and even called out founder Brent Oxley. If you scroll the thread, you'll see that Oxley left a straightforward reply, and even extended an olive branch to try and clear things up. At the very least, HostPapa makes an attempt to clear up issues with their customers.
CONS
Uptime & Speed Aren't Their Forte
They aren't the slowest, and their sites aren't down for abysmally long periods of time, but in a profit-oriented endeavor like reseller hosting, every second counts. Being below average in every metric that counts on a consistent basis is a surefire way to get left in the dust.
When your site performance is even a hair behind the other guy's, your page rankings will suffer. It's harder for you to get discovered, and harder to build a steady base of regular visitors because they're fed up with waiting for your pages to load or your site being down.
They're Still Using Pricing Tricks
Those introductory pricing rates sounded good, right? Too bad you have to sign a multi-year contract to actually make good on them. On top of that, they only last for a term before HostGator jacks the prices up on you:
"HostPapa often offers promotions, coupons and special offers to customers during their initial term. Please note that special offers are limited-time promotional prices that are available to new customers and are valid for the Initial Term only, and not for successive or renewal periods."
Get ready to pay your intro rate plus half to continue with HostGator's reseller plans. If you're thinking about opting out, make sure that you pay attention to when your term ends, because right there in the fine print they say they'll put you on an auto-renewal to try and lock you in:
"Reseller hosting plans and will automatically renew after initial term at regular rate found in your control panel."
Sneaky. And this is before all the constant upsells they'll try to hit you with to extract more money from your pockets. Not as many as GoDaddy, mind you, but more than enough to be annoying.
Bigger Doesn't Always Mean Better
HostGator is one of the biggest names around, and it doesn't seem that they got that way through diligent service and stellar hosting. Their slick marketing and penchant for using affiliates seem to be pulling the weight in their drive for continued success.
They say they have 24/7 support, but with an entity of this size, it's hard to stay on top of every customer's needs. It's a sad reality, but plenty of customers get lost in the cracks and end up unable to get the support they need simply because HostGator can't keep their finger on every pulse simultaneously.
Additional Considerations
HostGator does offer Windows hosting, just not for their reseller plans. If you've got a special need for Windows-backed software and the like, you're going to be out of luck here.
The Verdict
As you can see from our HostPapa reseller hosting review, you'll be getting middle-of-the-road functionality. There are smaller hosts that provide better individual features than HostGator, and comparably sized ones that outclass them in every way that matters. You might find yourself paying more upfront for a better quality service, but when you're getting into the reseller game to make some money, you owe it to yourself to explore the better options before making your decision.


Our #1 Choice For Hosting Blogs
62% Off Exclusive Offer Applied at Checkout