Last Updated on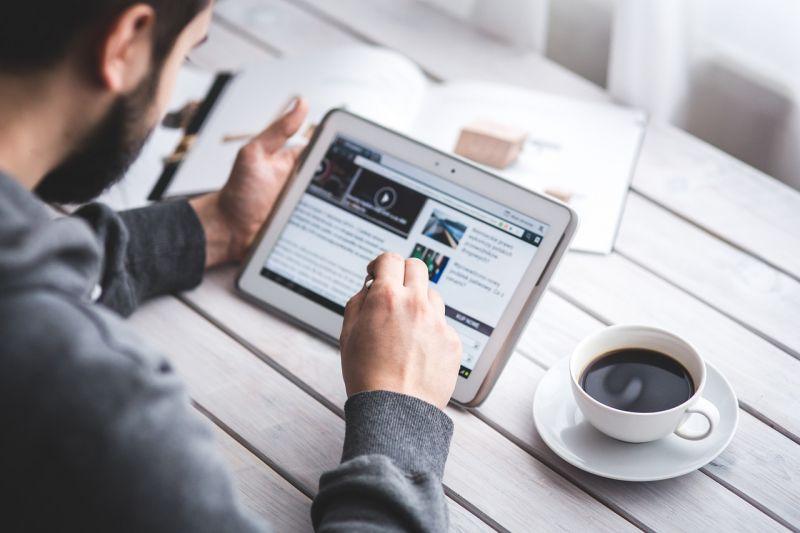 Are you looking for a Bluehost alternative to host your blog or site? Simply because Bluehost is one of the most popular hosting service providers out there does not mean it is the ideal choice for you.
For a long time, Bluehost was especially popular among people who wanted to create a blog, but things have changed so much today. The quality of service has changed, and other hosting service providers have upped their game and outdone Bluehost in many respects, such as improved features and security.
Disclosure
As an independent review site, we get compensated if you purchase through the referral links or coupon codes on this page – at no additional cost to you.
As you search for a fast, reliable, and sustainable web hosting service, the options can be overwhelming. How do you identify the ideal alternative?
To help you pick the ideal option, I have done the legwork for you and looked into the top Bluehost alternatives on the market to explore their performance, plans, and features.
Why the BlueHost alternatives?
For a long time, Bluehost was the main hosting service provider that WordPress recommended to its clients and visitors. This was because Bluehost was one of the largest providers which enabled it to better serve the WordPress audience. Note that WordPress.com is an independent organization but strongly relies on partners such as hosting companies to extend its reach.
Despite the impressive show that spanned for more than a decade, Bluehost's ratings have been on a downtrend in the last couple of years. In 2018, Alexa rated Bluehost services 3.3 stars which was way lower than others such as A2 Hosting and SiteGround which scored 3.8 stars and 4.6 stars, respectively. Other factors making people opt away from Bluehost include:
Bluehost does not have email-based support
As
Bluehost
focused on offering instant support, they discontinued email-based support. I found this to be stressful when trying to fix advanced issues that could not be resolved promptly via chat.
Bluehost does not have a short-term billing option
If you decide to use Bluehost services, the only option you have is the yearly plan. However, you can still opt to make your payments on a monthly basis. The Basic plan goes for $2.95/month, Plus plan costs $5.45 and Choice Plus plan is tagged $5.45/month for the entire year. This could be a disadvantage to people who would want to subscribe for the hosting service over a shorter duration such as three, six or nine months.
Bluehost lacks a website builder
Today, many hosting services provide easy-to-use website builders for their clients to make new sites or add features on their own. Despite the demonstrated importance of and customer demand for the site builders, Bluehost does not have one.
Bluehost is relying on old infrastructure
As new technologies emerge, Bluehost is getting outdone by companies that initially looked to them for inspiration because Bluehost relies on older infrastructure that can be unreliable.
Best BlueHost alternatives 2020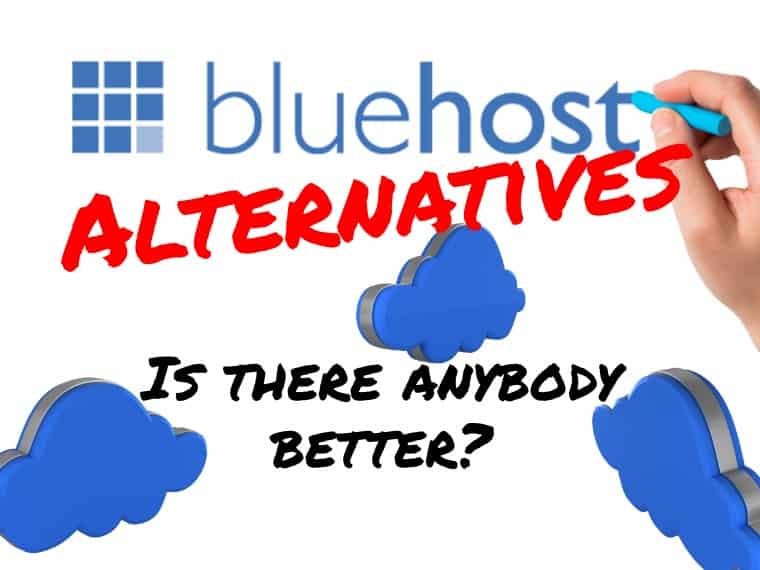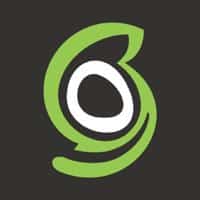 Are you looking for a hosting provider that is faster than Bluehost? If your priority is speed, SiteGround is one of the best Bluehost hosting alternatives.
SiteGround offers good uptime and impressive site loading speeds. The hosting provider has developed advanced tools such as NGINX server technology and a SuperCacher tool that breaks site cache into a number of layers to improve speed. On uptime, SiteGround performs better than Bluehost because of its innovative tools such as Linux Container and in-house created Pro-active monitoring technologies.
Instead of relying on old infrastructure that uses mechanical drives, SiteGround uses the latest Hypertext Preprocessor (PHP) version and solid state drive (SSD) that further help to make clients' websites faster.
SiteGround offers three main plans to its clients: GoGeek, GrowBig, and Startup. The lowest plan, StartUp, is considered ideal for new sites with monthly visitors of up to 10,000.
Though the StartUp plan only allows you to host one website, it is an ideal choice when planning to host your site for the first time and later move on to the GrowBig or GoGeek plan for more advanced features. Note that irrespective of the plan you select, you will have access to features that prevent malicious codes and that integrate with content data networks (CDN) for faster website rendering.
The following video takes a closer look at the three main SiteGround plans:
hen selecting a hosting service provider, it is prudent to put a lot of focus on the support services. If the support is effective, having your issues solved will be easy and fast. SiteGround has put a lot of effort into making its support informative and professional.
The hosting provider has multiple support channels that its clients and visitors can use to get answers for pressing issues. You can opt to follow its tutorials, read answers to frequently asked questions, send an inquiry to the support email, or use live chats.
Notable SiteGround features
Fast and professional support services
Top-notch infrastructure including HTTP/2 and solid state drives (SSD)
Built-in encryption with security socket layer (SSL)
SiteGround's website builder that makes it easy to develop professional sites even without technical computing skills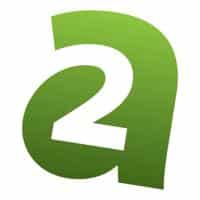 What is the best alternative to Bluehost for premium hosting services? One option that stands taller than others is A2 Hosting services. The company was started in 2001 and has progressively improved its services over time to become one of the leading hosting service providers in the world.
The performance of A2 Hosting is exemplary, with uptime reaching 99.9% and rendering speed hitting impressive levels of 329 milliseconds (ms). If you go for the A2 Hosting Turbo Plan, your website will be 20 times faster than the industry average.
A2 Hosting offers three main hosting plans: the Lite Plan (lowest and cheapest option), the Swift Traffic Plan (average option), and the Turbo Plan (highest option). The three plans help to provide users with reliable alternatives depending on their hosting needs and budget. All the plans come with unlimited storage, unlimited bandwidth, and a database.
In the Lite Plan (the lowest option), users are allowed to only host one website and 25 parked domains. However, the other two plans allow the user to host more sites and offer additional advanced features such as in-house tools and impressive customizations. The features on different plans make A2 Hosting professional and fun.
A closer look at A2 Hosting revealed that it is a company that spares no effort in offering professional support to its clients. The company uses multiple channels of communication to ensure that every person with an inquiry gets the right answer. You can opt to reach the support via live chat, direct phone line, or email.
To guarantee you optimal security for your sites, A2 Hosting has implemented a multi-pronged approach that keeps both hackers and malicious codes away from your site. First, the company uses server hardening and dual brute force detection that helps to ensure all your files stay free from attacks
The company further employs modern infrastructure such as patch-man enhanced security tools and SSDs that make it easy to identify threats and eliminate them. This modern technology is crucial in keeping your data and accounts safe in the event that one of your websites in the server is affected.
The company goes on to work with top security providers to maintain a proactive approach to security for hosted sites and data therein. For example, A2 Hosting is working with KeneCare extension and HackScan to add another layer of security to your hosting services.
Notable features of A2 hosting
SSD model of data storage that makes rendering faster and seamless
A unique optimizer that helps clients' pages to load faster
Free website migration that helps to cut the cost of shifting from other providers to A2 Hosting
A flexible 30-day money-back policy that allows you to request a refund even after the period expiry. However, if granted after 30 days, the refund is prorated.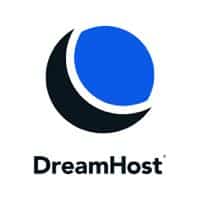 Dreamhost is one of the oldest hosting services in the market today, which means that it offers the same level of experience as Bluehost. However, Dreamhost has been evolving faster to ensure that its system and operations are in line with the emerging global demand.
One of the most notable features of Dreamhost that catapults it way ahead of Bluehost is its money-back policy. While Bluehost offers a strict 30-day money-back policy, Dreamhost allows users to try its services for 97 days. This is an extended time to test most of the features and go for a refund if you are not impressed.
At a glance, the hosting plans offered by Dreamhost might appear disappointing because of cost. However, they deliver top-notch services just like they indicate on their website. For example, the hosting uptime never falls below 99.9%, and their plans come with unlimited hosting storage and bandwidth.
I was especially impressed by the ability of a single account at Dreamhost to host unlimited domains. If you plan to start multiple websites, this is a great option because you do not need to buy multiple accounts. Therefore, you can keep the cost low while enjoying premium services.
The customer support at Dreamhost is provided via multiple channels to ensure as many visitors and users as possible can get prompt, professional assistance. You can use their live chat portal to talk directly to a customer representative or send an email for a more detailed inquiry.
Though the company does not have a direct phone line, I was impressed by its activeness on social media. Instead of sending an email to the company, a more conversational model of seeking assistance is posting an inquiry on Twitter and Facebook. Social media also helps you to interact with the company's community for prompt assessment whether the services are good.
Impressive features noted at Dreamhost
Hosting offered via SSDs that are faster than the traditional mechanical discs
Long money-back guarantee of 97 days
Ability to host unlimited sites in one Dreamhost account
Advanced privacy protection through advanced encryption offered by Let's Encrypt SSL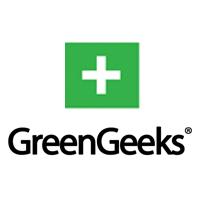 The hosting plans at GreenGeeks allow you to host unlimited websites on every account. This is a great improvement over Bluehost hosting that only allows one website.
On performance, GreenGeeks uses SSD storage and does not limit the number of visitors who can visit. This means that you do not have to worry about high traffic seasons. It is also very helpful if you want to rapidly build your site ranking via SEO, because search engines use speed as one of the ranking parameters.
If your website is currently hosted elsewhere, GreenGeeks does not charge you to migrate it. In addition to that, it uses tools such as SSD RAID-10 storage and caching that makes site rendering fast and satisfying.
Impressive speed notwithstanding, GreenGeeks also offers an impressive uptime of 99.9%. This implies you are sure that your website will always be available to visitors and clients. Good uptime and speedy rendering are also important for better user engagement with your site.
One of the things that makes GreenGeeks one of the best Bluehost alternative is its committed support. The company puts a lot of effort into ensuring every client gets a prompt and professional reply. You can use the live chat, phone services, or send the support an email for a more detailed inquiry.
To ensure that users can learn about hosting and draw greater value from GreenGeeks, the hosting company also maintains an updated knowledge base on topics such as SSL, CloudFlare, migration, and hosting security. This allows you to dig deeper and learn about the services you are seeking from the company.
Top GreenGeeks features you should know about
Free SEO tools for your digital marketing
Free website migration
30-day money-back guarantee
Unlimited bandwidth and data storage
Eco-friendly data centers to help you cut your carbon footprint hosting services are very close to those offered by Bluehost.
However, it is one of the cheaper Bluehost WordPress alternatives that remains strongly committed to quality and lower rates. The fact that the number of websites hosted at GreenGeeks is about 400,000 means that they can afford personalized support compared to Bluehost that has more than 2,000,000 clients.
Comparison of top Bluehost hosting alternatives
For a direct comparison of the available Bluehost hosting alternatives, here is an easy-to-read chart:
| Hosting service | Cost/month | Site loading Ttime | Data storage | Refund |
| --- | --- | --- | --- | --- |
| | | | | |
| | | | | |
| | | | | |
| | | | | |
Whether you have been using Bluehost services for many years, or you have recently discovered its services are not serving you well, the best thing to do is seek an alternative that better matches your hosting needs. The alternatives to Bluehost review above provides a look at four diverse services to help you get a perfect match for your site and guarantee your visitors a better user experience.
Remember that the ideal hosting service does not have to be the highest plan. Rather, you can select a lower plan and upgrade to the more expensive options as the business, visitors, and revenue grows.
Do not simply get stuck with a poorly functioning web hosting provider, go for the best Bluehost free alternative on the market that suits your needs.