Click on the picture to enlarge or download PDF version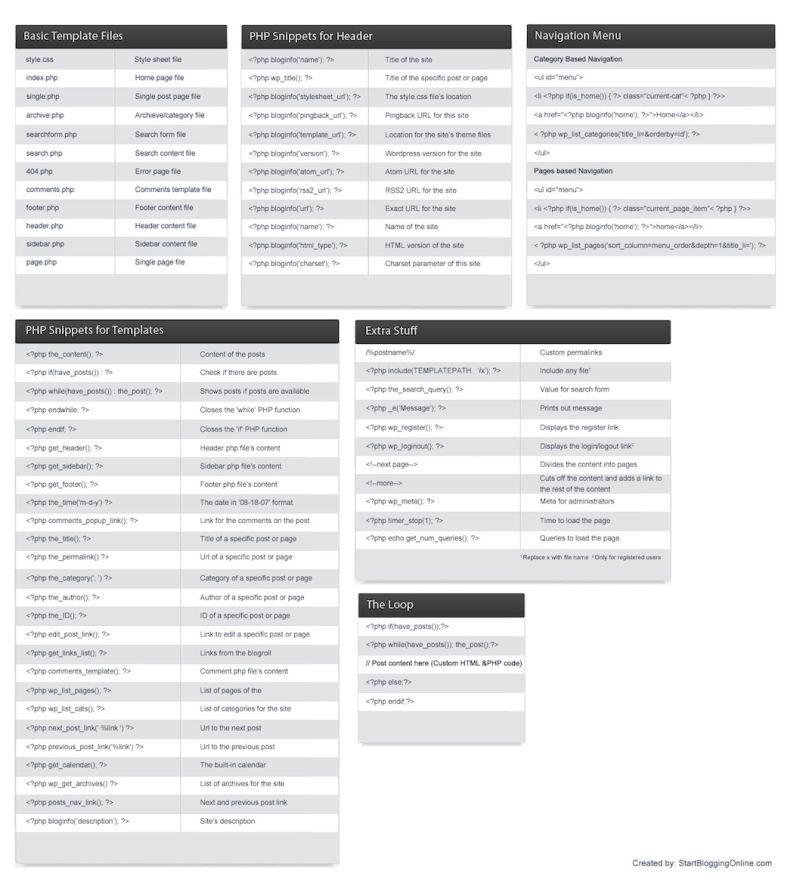 This chart is mainly for web designers and developers.
It's pretty handy and comes useful when you are trying to tweak/edit your WordPress blog.
As an Average Joe, you don't need to know about all those things. By the way, have you started a blog already?