Last Updated on
There's no doubt that you've put a lot of thought into the content and design of your blog. With literally thousands of free and premium WordPress themes at your disposal, it makes sense to take the time to select a WordPress blog theme that matches your vision so it can dovetail nicely with your overall design.
You'll get the best results for your blog when you select a WordPress theme that was developed with the purpose that you have in mind for your blog. Read through these reviews of some of the best WordPress themes for blogs, as listed by category.
Disclosure
As an independent review site, we get compensated if you purchase through the referral links or coupon codes on this page – at no additional cost to you.
Best WordPress themes by category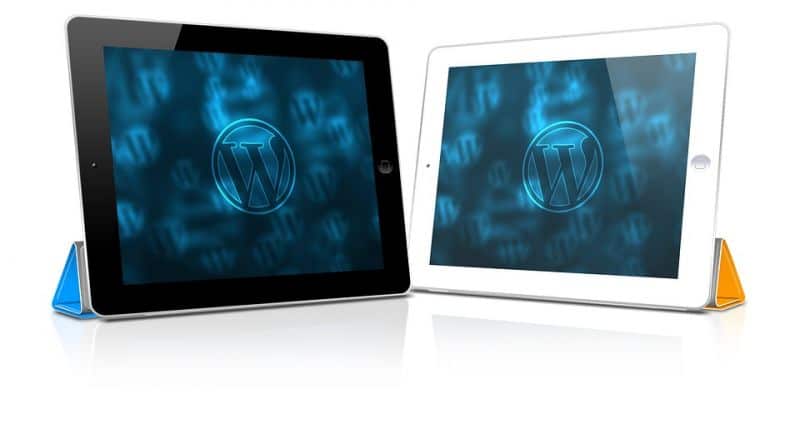 Top WordPress Themes for Personal Blogs
If you are looking to attract followers who appreciate a site that is as beautiful as it is informational, select a WordPress theme that allows you to create an aesthetically appealing blog. Here are some of the best themes that you can use to design a beautiful, attractive online blog.
Arcade Basic Theme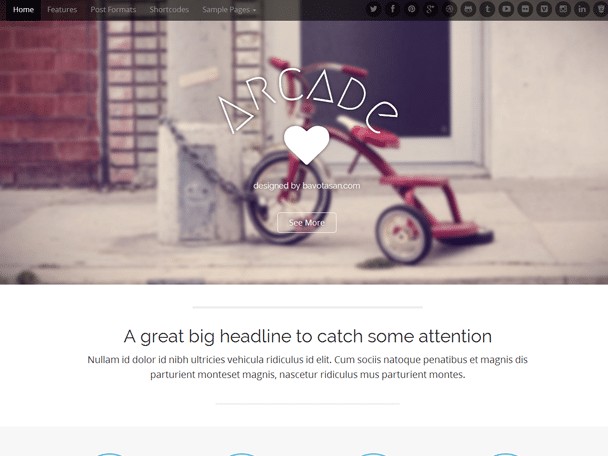 This theme is not only conducive to making really beautiful blogs, but it's also highly responsive, so it looks great on cell phones, tablets, and other devices. Impress your visitors with a full-page, high-resolution photo or captivating video, with a functional, yet barely there header.
This theme has eight supported post formats. Blog owners have access to a wide range of Google fonts for improved designability and readability. Arcade Basic is compatible with many popular WordPress plugins like BuddyPress and WooCommerce.
Hathor WordPress Theme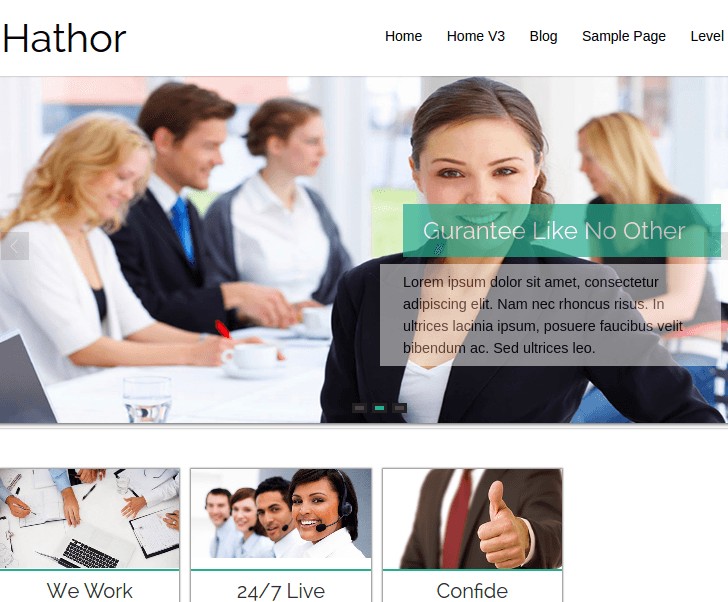 If you envision a blog theme that makes it easy to create a beautiful layout for a creative or business blog, it's worth taking a look at the Hathor theme. This theme lets you add photo sliders for interest and customize your design with the layout, colors, and style that you desire.
The theme offers a full width or box option layout that looks great on all electronic devices. The framework is user-friendly, search engine optimized so SEO blogging is a cinch, and finally, it's also translation ready.
The Make WordPress Theme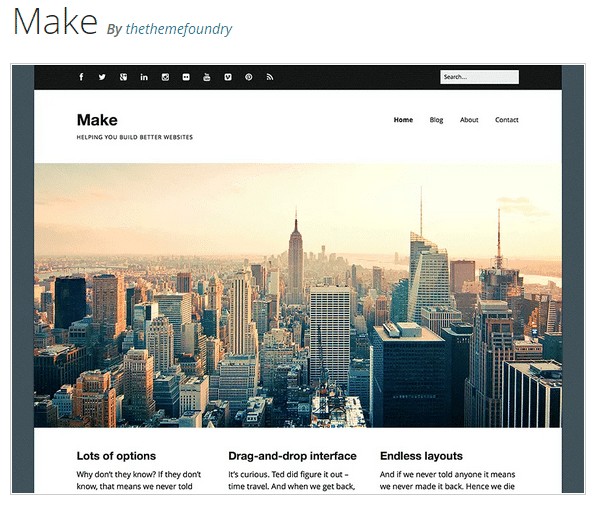 The Make theme includes an easy-to-use drag and drop tool that assists you in building the pages on your blog. There's no need to know code to add full-width banners, columns, and galleries to create a truly beautiful website. Upload custom backgrounds and set them apart with a sidebar display.
Take your pick from hundreds of Google Fonts to create your titles and headings. This theme works well with many popular WordPress plugins like WooCommerce, Gravity Forms, Contact Form 7, and Jetpack.
Stargazer WordPress Theme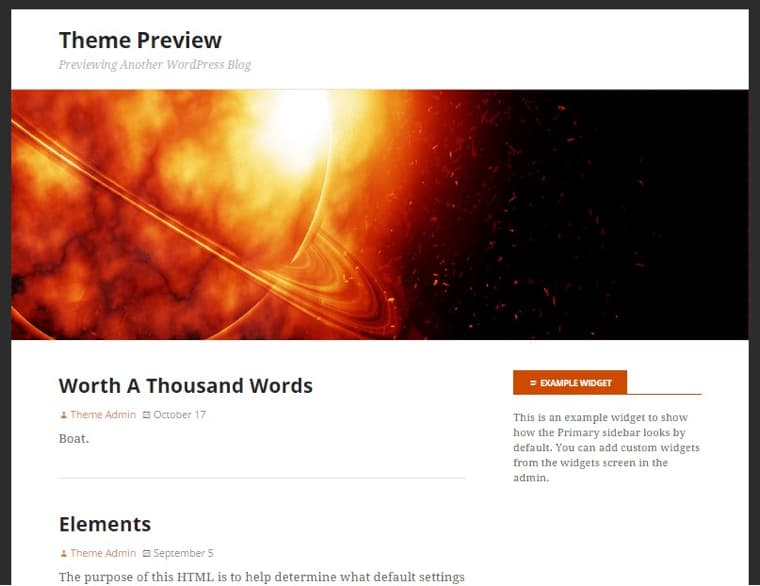 The Stargazer theme is a beautiful theme that has a reputation for being rock solid. The theme is built on the Hybrid Core theme framework. It has built-in search engine optimization and uses the most current HTML5 conventions.
Stargazer users like many popular WordPress plugins like Custom Background Extended, Custom Header Extended, Whistles and more. Stargazer is an advanced theme that is user-friendly and still gives you full control over your blog design.
Best WordPress Blog Themes for News and Magazine Blogs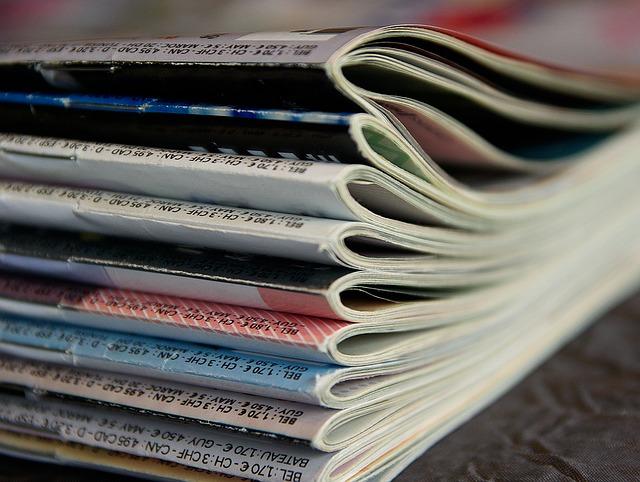 If the main focus of your blog is news items and magazine articles, you'll want a WordPress blog theme that lets you set up your design so that you can easily plug in newsy blurbs and feature pieces.
You'll also want the ability to be able to add photos with captions and options for engaging your audience with comments. Here are some of the best WP blog themes for news and magazine blogs.
MH NewsDesk WordPress Theme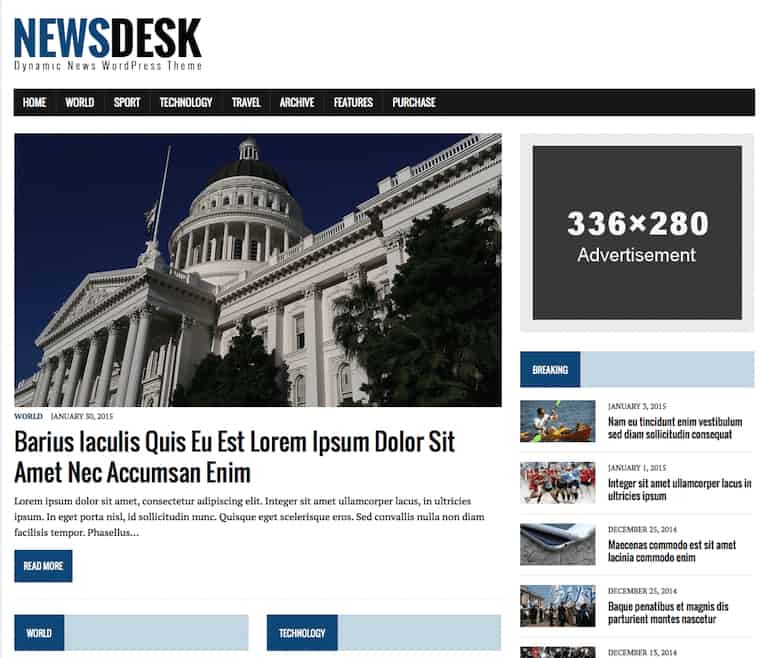 The NewsDesk theme was developed with writers and journalists in mind. The template is purposely modern and flat so that your articles, title, and headlines take center stage. The layout is highly responsive and makes it easy to scroll through content, even on the smallest screen smartphone.
This theme comes with several custom widgets that make it easy to customize and maintain. The theme has a built-in search engine optimization feature which makes your news easy to find.
YouNews WordPress Theme
The YouNews theme lets you set up your layout in several different options for your format. Use the theme options to customize the various sections of your blog. The theme lets you add a slider for your featured posts and gives you more than seven custom widgets.
YouNews is compatible with the latest WordPress versions and all the major web browsers including Chrome, Firefox, Internet Explorer, and Safari. The theme is ready for adding custom pages, featured images, and the WooCommerce plugin.
NewsMag WordPress Theme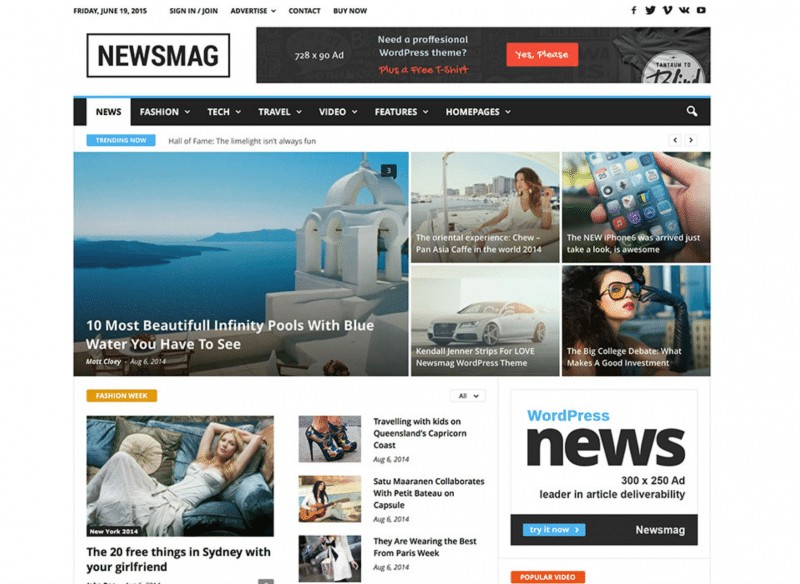 Newsmag is a professional and classic WordPress theme that authors and writers love. It's a flexible theme that has retina-ready layouts, integrated translations, and an intelligent ad system. The ads automatically resize when displaying them on other devices.
NewsMag makes it easy to enhance content with a custom-made gallery, smartlist, video playlist, and different settings for text formats. The WordPress theme is also set up with a basic WooCommerce plugin.
iMag Mag WordPress Theme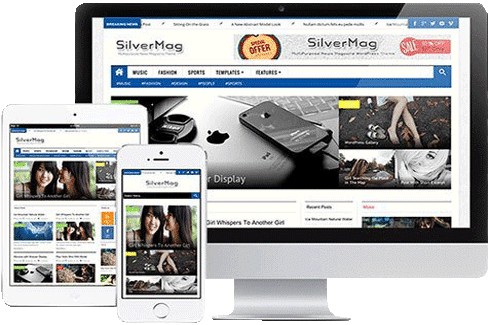 This theme lets you add a magazine homepage widget that helps you turn your blog into an online newspaper or magazine with unlimited sections. The footer columns let you add an unlimited number of widgets. This theme also comes with a category post widget, recent post widget, popular post widget, latest tweets widget, and Flickr widget.
Best Blog Themes for WordPress that are Available for Free
There are thousands of free and premium WordPress themes, so it makes sense for you to browse around the free themes first. Most of today's free themes include the most popular WordPress blog plugins and options that bloggers need and want.
Using a free theme doesn't mean that you have to sacrifice design or appearance. Chances are good that you will be able to find all the features that you want in a free theme, as you will see in these reviews of free themes.
Venture Lite WordPress Theme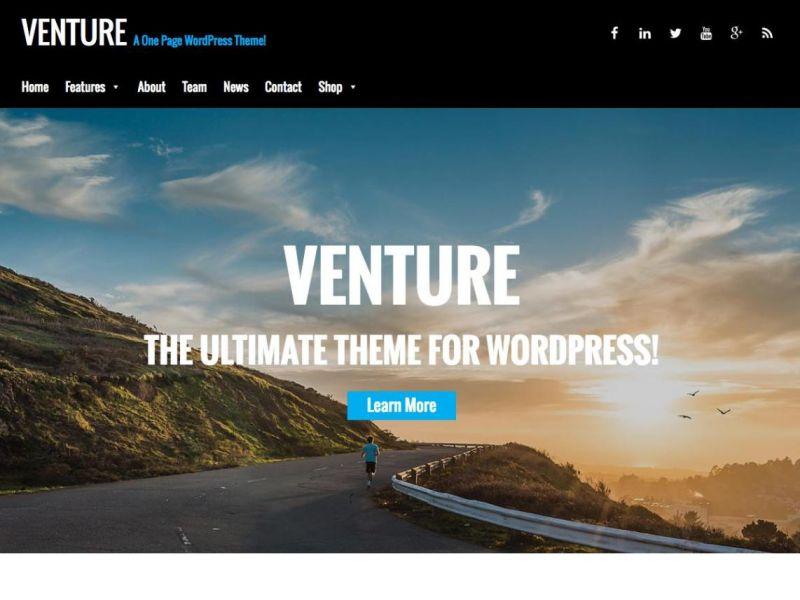 The Venture Lite theme offers a lot of features for a free theme. This theme lets you add your own logo and set up your background, header, and footer settings to match or contrast the colors. Venture Lite is a one-page layout that is easy to read, even on smaller devices.
The theme lets you place call to action buttons throughout the page to engage your visitors. You can also add sections for testimonials that include quotes and images to garner trust from your followers.
Sprouts WordPress Theme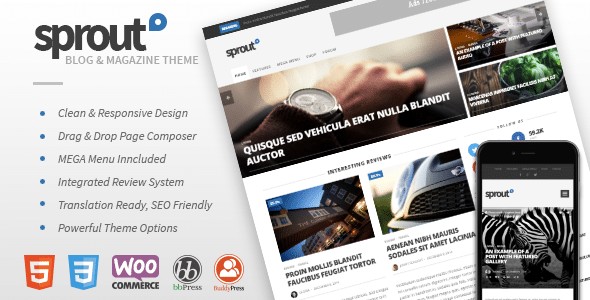 Sprouts is a free theme that works equally well for personal, business, or creative use. This is a basic theme that you can custom design by adding photos, videos, and animations to draw in followers. Sprouts provides tools that let your followers check out your social media sites. This theme includes the BX Slider so you can highlight your best articles and photos. Sprouts is also a translation-ready theme.
Divi WordPress Theme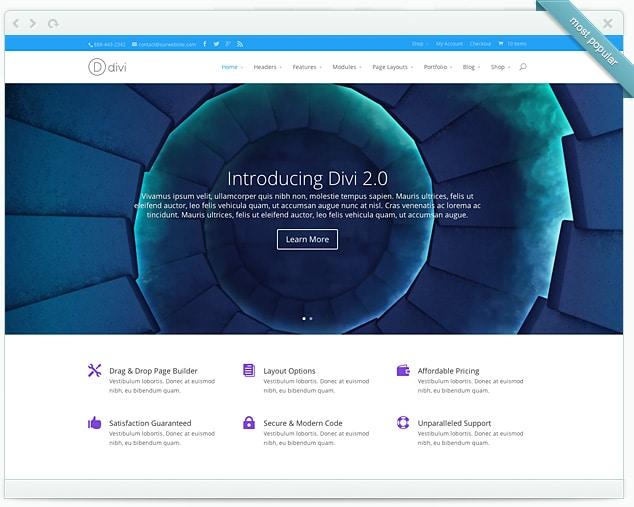 Divi lets you design to your heart's content with endless possibilities for layout. Divi has 46 content modules that you can combine to create a customized blog. You can add things like an audio player, bar counter, contact form, portfolio, pricing table, search bar, full-width slider, email option, and much more.
Divi supports your marketing and branding efforts by letting you set up an element and duplicate it across pages. If you need to change it, the theme will change it on every page, which is a great time saver.
Uncode WordPress Theme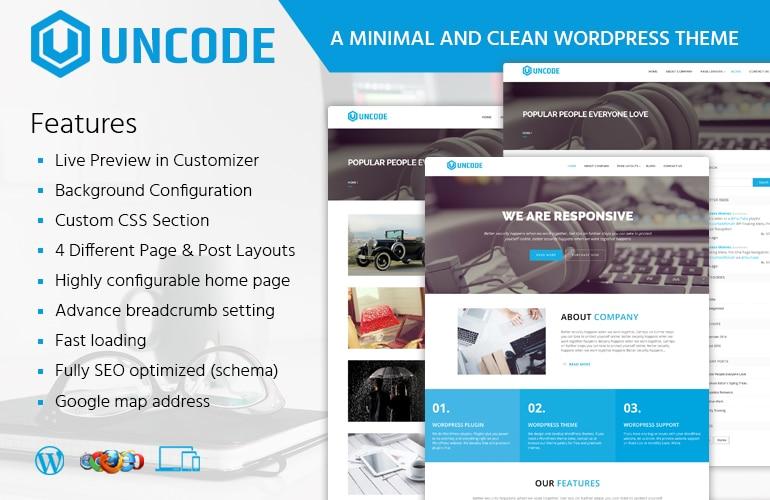 Uncode is one of the newer free WordPress themes that has quickly gained in popularity. Uncode has become one of the best multi-use blog themes for WordPress. This theme has a built-in visual composer that has a frontend and backend editor.
The design is clean and elegant that works well for any kind of blog including a magazine-type blog, a personal blog, or an eCommerce blog. Uncode is pixel-perfect, making it an ideal choice for designing the blog that you dreamed of.
Best WordPress Themes for Creatives Blog
Photographers, artists, and other creative experts need a WordPress blog theme that lets them showcase their portfolios. They need to be able to add multiple photos at a time and change them often. The appearance of the theme should set a nice, clean backdrop so that creativity can shine. Here are a few of the best WP blog themes for creative efforts.
Massive Dynamic WordPress Theme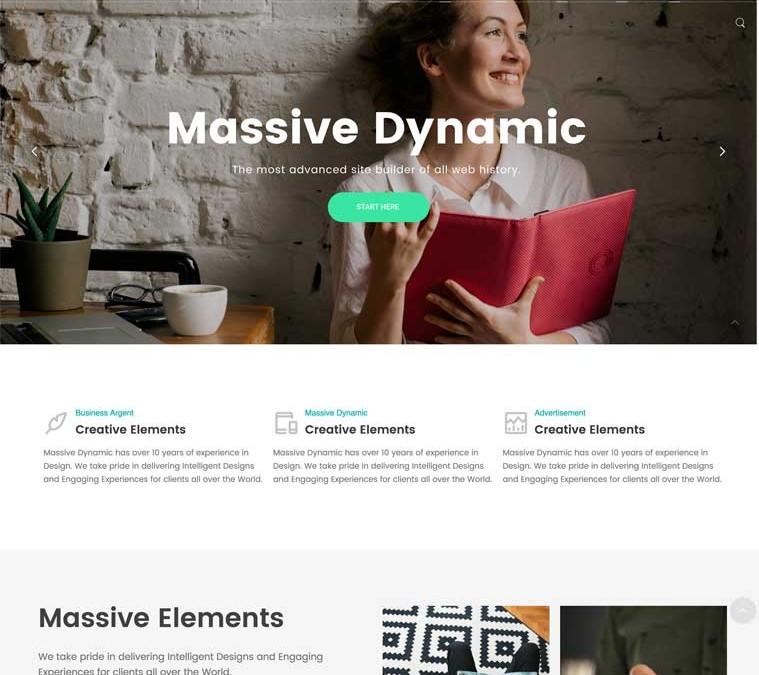 Massive Dynamic is a premium WordPress theme that is packed with valuable features, as its name indicates. It is a multi-use theme that has pre-built page templates that you can add to your blog with just a click or two.
Every option is user-friendly. There is no need to understand technical tools like html, CSS, or codes. Users like this theme because it includes many demos where you can see how your site looks using various templates.
The Gem WordPress Theme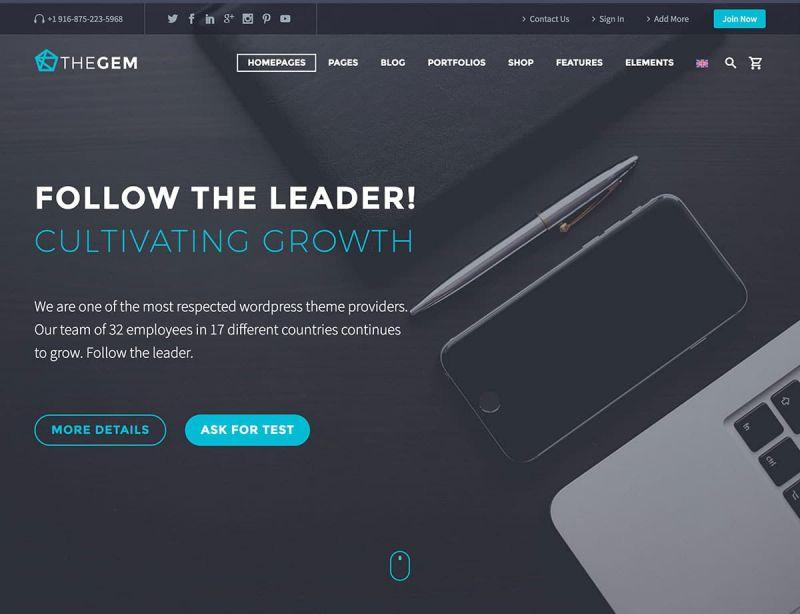 The Gem is a WordPress theme with a modern edge and a responsive design. You can set up your pages using eight different page templates. The theme has seven different widget areas to give you flexibility with where to locate your widgets.
The Gem has nearly 100 options that let you customize every part of your blog. The theme keeps your stylesheets working efficiently and your pages loading in record time. This theme was developed for creative blogs, but it works just as famously for business efforts.
FatMoon WordPress Theme
FatMoon is a sleek and sophisticated theme that lets creatives display their works in style. The template lets you splash one large photo on your page, set up a photo carousel, or set up a grid of many works. Drag and drop editing lets you make changes to your website every day, if you wish. You won't need any coding expertise to incorporate extra add-ons and plugins.
This is a responsive theme that looks amazing on all devices. If you have trouble setting it up, it comes with six months of customer service support.
Studio 8 WordPress Theme
The Studio 8 theme gets rave reviews from its users. This theme is designed to showcase an online studio of creative works. Studio 8 is highly responsive and looks just as fabulous on any of the web browsers including Chrome, Internet Explorer, Firefox, and Safari.
The authors of this theme work hard to keep the theme updated so that it works optimally at all times. The authors also offer a 30-day money-back guarantee if it doesn't work as well as promised.
Best WordPress Themes for Lifestyle Bloggers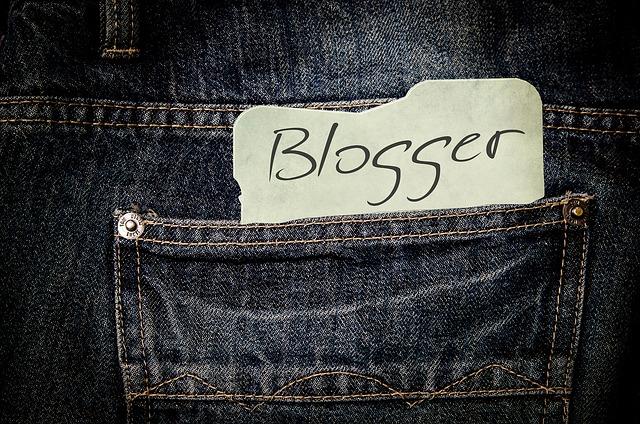 Blogging quickly became popular because people wanted to share their lives and lifestyles with others across the miles. Lifestyle blog themes are designed for publishing articles, posting photos, sharing recipes, encouraging travel, and sharing hobbies.
A lifestyle blog gives you the opportunity to share your character and wisdom with the rest of the world in a fun and relaxing way. Here are some lifestyle WordPress themes that do the job.
Hero WordPress Theme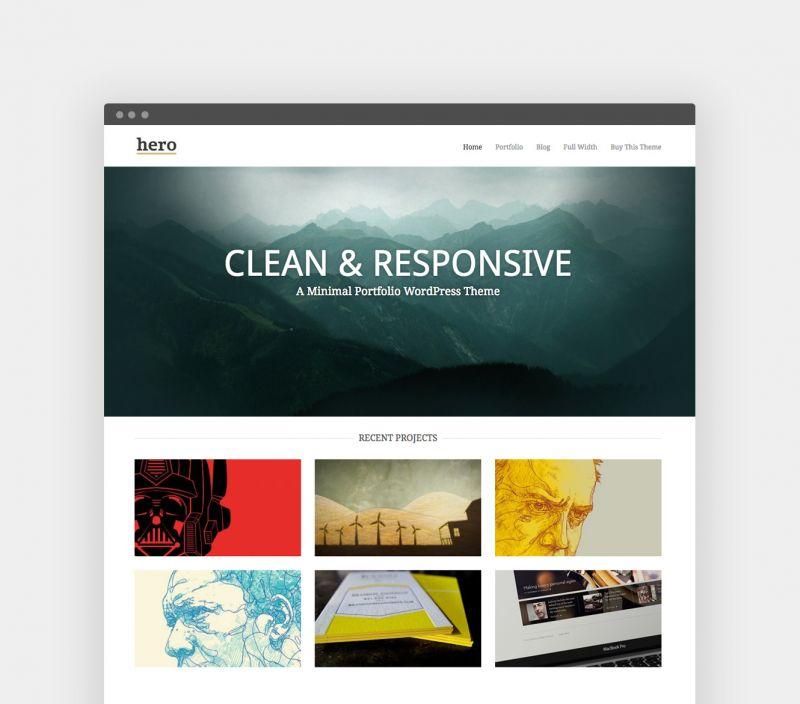 You'll be a hero to all of your followers when you design a lifestyle blog using the Hero WordPress theme. It has a retina parallax feature that captures your visitor's attention, enticing them to explore what else your blog has to offer.
You can set up a full screen background, full screen parallax slider or full screen video. You can even set up a "coming soon" page until your final design is ready to go live on the internet.
Zephyr WordPress Theme
Bloggers that like to pay attention to details will love the customizable options that come with the Zephyr WordPress theme. It's easy to install and add all the elements that you wish, including unlimited color options.
Upload and insert photos of your life's journey into the templates or add one or more of the awesome sliders to keep your photos rolling. This theme includes both advanced portfolio and blogging options. If you run into a snag, the customer support is excellent.
Fun WordPress Theme
As its name suggests, the Fun theme was developed so that bloggers could have fun with blogging. This theme has six different page layouts and a built-in style for popular posts. It's a responsive theme that your visitors can pull up on any electronic device.
The home pages are customized and ready for you to add your favorite widgets. If you are new to blogging, the video tutorials will be a great help to you. It has an easy recipe plugin if you want to add your favorite recipes.
Radiate WordPress Theme
The Radiate theme gives you a blog that helps your content shine. Radiate supports a parallax header image. The theme lets you select a primary color and then add a coordinating, custom background. It has a header that is flexible and customizable. Radiate lets you feature your high-resolution images. The infinite scroll feature lets your visitors scroll endlessly.
Best Minimalist WordPress Blog Themes
Minimalist bloggers desire to help their visitors escape the rat race of the world and take them back to a simpler time. Minimalist blog themes are a perfect way to help bloggers keep the style and design of their blogs as simple as the ideas and photos they want to share. Take a peek at these minimalist WP blog themes and pick your favorite.
Kalium WordPress Theme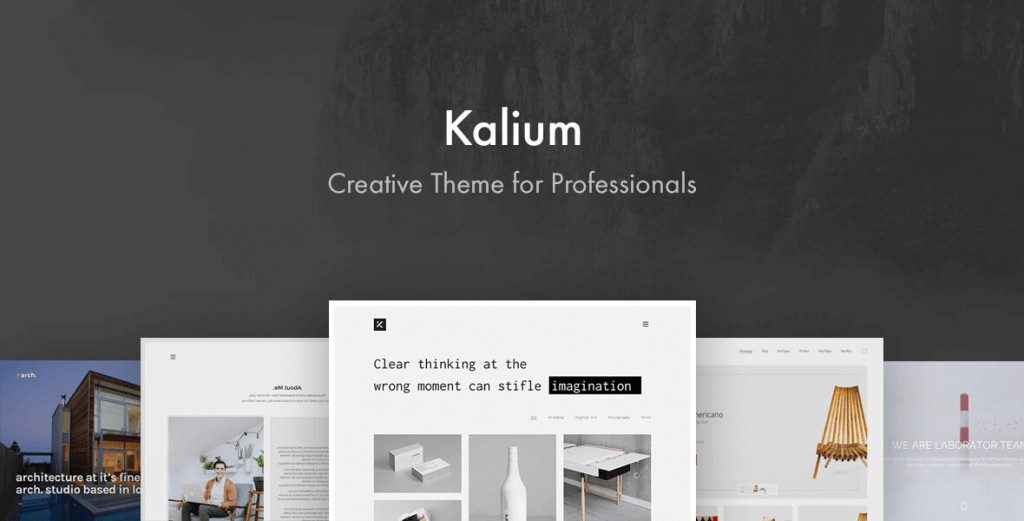 Minimalist blog themes don't have to be boring. The Kalium theme gives you seven portfolio single item types and that you can customize with up over 19 custom visual composer widgets. Kalium includes the Woo Commerce shopping cart plugin and a visual composer content builder tool.
Choose from several different types of sliders. The one-click demo content installer helps you add content with just one click. WooCommerce comes with support in case you have any issues setting up your online store.
Jevelin WordPress Theme
The Jevelin theme is responsive and highly intuitive. Jevelin is a multi-use platform that is perfect for the minimalist to showcase gallery photos, links, quotes, audio, video and more. Users won't need any knowledge of code to set up beautifully designed blog pages.
Bloggers get to choose from six different blog layouts and five different custom post formats. The social media plugin lets you share your content with your expanded network.
Merchandiser WordPress Theme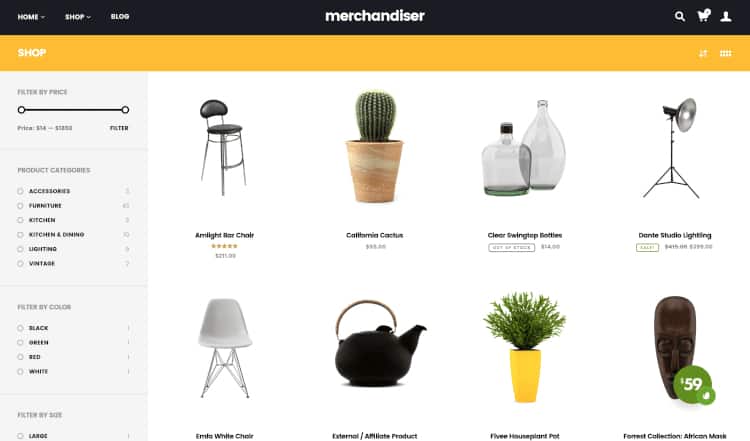 The Merchandiser WordPress theme comes with premium plugins and sophisticated site-building tools to set up an online store that displays your products in the most accurate way. This theme incorporates the popular WooCommerce shopping cart which lets you add and delete products, shown in high-resolution images, using a visual composer tool.
The Merchandiser theme is perfect for online marketing without having background themes that are busy and distracting.
Simple WordPress Theme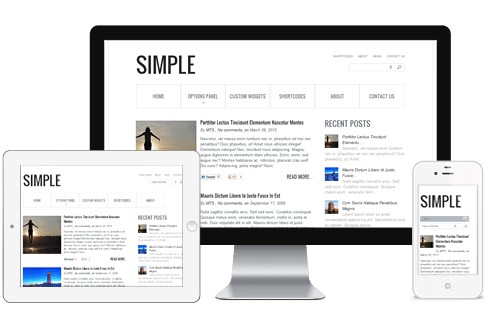 The Simple WordPress theme is a one-page theme that displays a floating parallax design. Elements load onto the page as they come into view. Simple is a minimalistic theme design that keeps things simple while allowing you to add multiple calls to action, a portfolio, and content that tells about you and your blog.
You can use this theme as a shopping cart when you add the WooCommerce plugin, which is included.
Exploring More Top WordPress Themes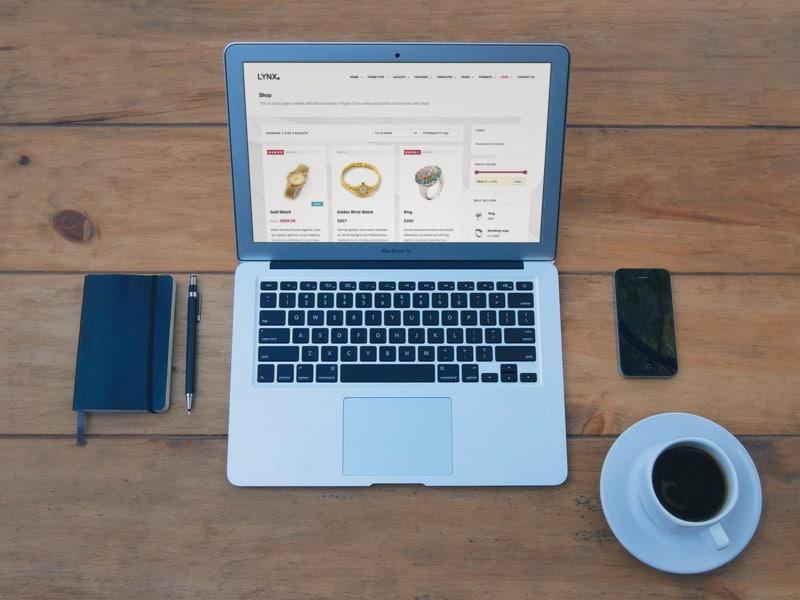 In addition to the WP blog themes listed here, you may want to check out our post (linked below) on some great WordPress themes or other blog themes that are free or check out our helpful guide on how to make a blog (on the homepage) which includes a section on design.
Many of them work equally nice for creative and business blogs. You just might find that a techie theme, fashion theme, adventure theme, or even a foodie theme is just what you need.


Our #1 Choice For Hosting Blogs
62% Off Exclusive Offer Applied at Checkout